Let me get straight to the point.
If you don't set boundaries around your needs then you will feel very very frustrated. Because people will walk all over you, because you haven't told them not to (even though those people should know). But this is on you, you have to own it and make the decision that you will not tolerate it anymore. Setting boundaries helps to draw the line in the sand to do this.
#moatandfence: Setting Boundaries for a Happier, Healthier You In today's fast-paced world, it's easy to get swept away by the demands of work, family, and social obligations. But have you ever stopped to consider your personal boundaries? Let's face it, setting boundaries is a crucial aspect of maintaining mental and emotional health. So, are you well-guarded with your personal moat and fence? If not, it's high time you started. This blog post will guide you on how to set boundaries and why they're so important. Get ready to build your moat and fence, and protect your castle that is 'You'!
Have You Set Boundaries? #moatandfence
What Are Boundaries?
Boundaries are like the moat and fence that surround your castle, protecting your personal space and ensuring your well-being. They define the limits and parameters of how you interact with others, both physically and emotionally. Just like a moat keeps unwanted visitors at bay and a fence keeps your treasures safe, setting boundaries allows you to establish healthy relationships and maintain your own sense of self.
Defining Boundaries
Setting boundaries means clearly communicating your needs, desires, and limits to others. It involves knowing your own worth and valuing yourself enough to protect your physical and emotional well-being. Boundaries help establish a sense of personal agency and empower you to make decisions that align with your values and goals.
Types of Boundaries
Boundaries can manifest in various forms depending on the situation and the individuals involved. Here are some common types of boundaries you may encounter:
Physical boundaries: These boundaries define your personal space, including your body, possessions, and personal environment. They involve respecting physical touch, personal belongings, and privacy.

Emotional boundaries: Emotional boundaries involve protecting your feelings and emotional well-being. They help you establish limits on how much emotional energy you give or receive in relationships. Emotional boundaries also enable you to differentiate your emotions from others, allowing you to maintain a healthy sense of self.

Time boundaries: Time boundaries involve managing your time and prioritizing your commitments. They help you set limits on how much time you dedicate to work, relationships, and personal activities. By setting time boundaries, you ensure that you have enough time for self-care and activities that bring you joy.

Material boundaries: Material boundaries relate to your possessions and finances. They involve establishing limits on lending money, sharing belongings, or participating in financial transactions. Material boundaries help protect your resources and prevent exploitation.
Rejection Sensitivity and Boundaries
Rejection sensitivity refers to a heightened sensitivity to perceived rejection or criticism from others. It can make setting boundaries particularly challenging, as individuals with high rejection sensitivity may fear asserting their needs for fear of rejection or conflict. However, setting boundaries is essential for their well-being.
Imagine you're at a buffet, and you only have a small plate. You need to be selective about what you put on your plate to ensure you enjoy your meal without feeling overwhelmed. Similarly, setting boundaries is like having a small plate in life. It allows you to be intentional about what you allow into your personal space and what you keep out.
Castle and Garden in Powis (Photo by Marian Florinel Condruz)
Setting boundaries is an ongoing process that requires self-awareness, self-compassion, and practice. By defining your boundaries and communicating them effectively, you can create healthier relationships, greater personal fulfillment, and stronger emotional well-being. So, have you set your boundaries yet?
Have You Set Boundaries? #moatandfence
Why Are Boundaries Important?
Setting boundaries is like building a moat around your castle or putting up a strong fence around your garden. It's a way to protect yourself, maintain healthy relationships, and avoid burnout and overwhelm. Without boundaries, it's like leaving your castle gate wide open for anyone and anything to come barging in. So, let's dive into why boundaries are so important in various aspects of our lives.
---
Protecting Your Well-Being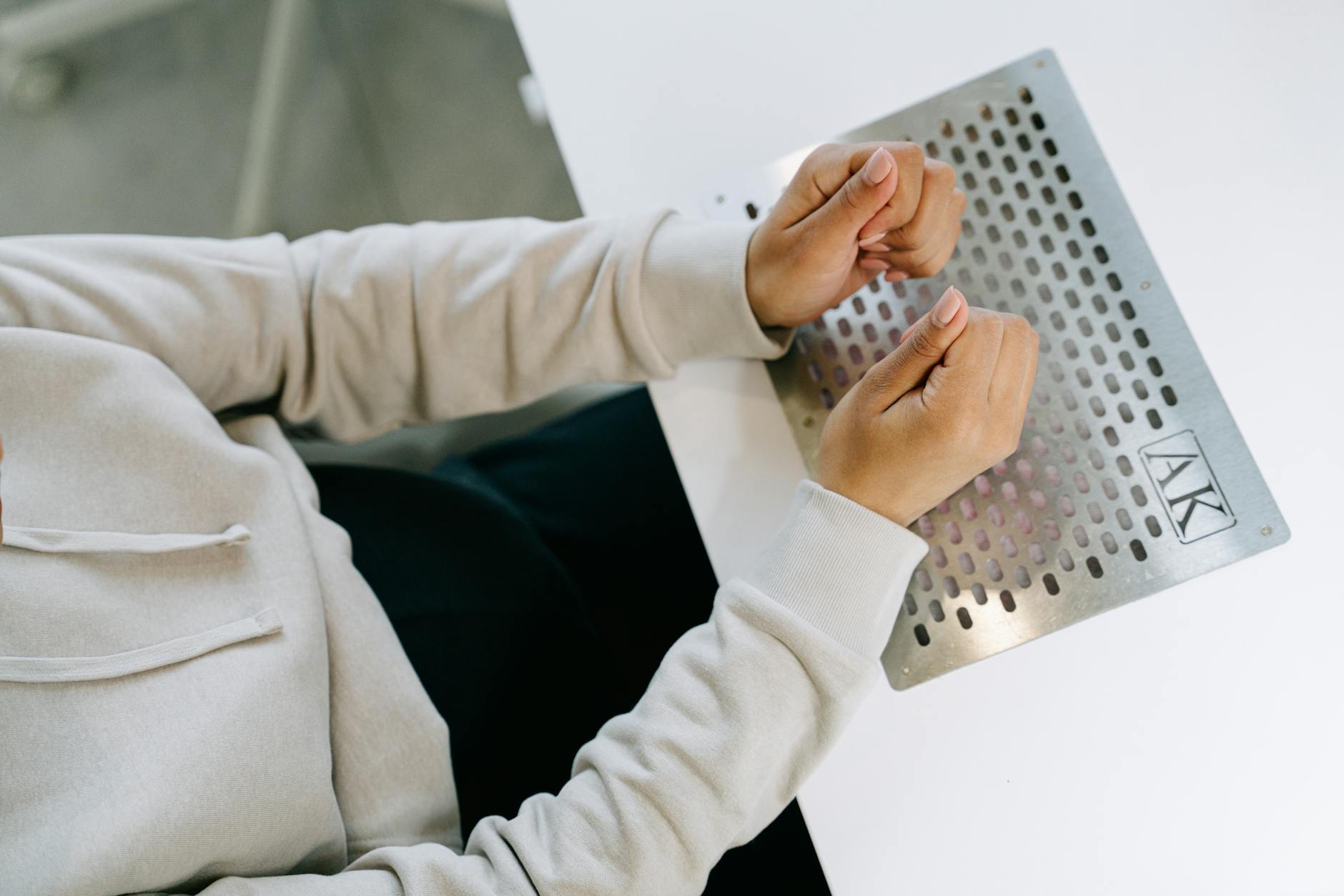 A Woman with Manicured Nails (Photo by Ivan Samkov)
When it comes to protecting your well-being, boundaries are essential. Just like you wouldn't let a stranger come into your home uninvited and start rearranging your furniture, you shouldn't let others invade your personal space and emotions without your consent. By setting clear boundaries, you create a safe space where you can nurture your mental and emotional health. It allows you to recharge, focus on self-care, and prioritize your well-being without feeling guilty.
---
Maintaining Healthy Relationships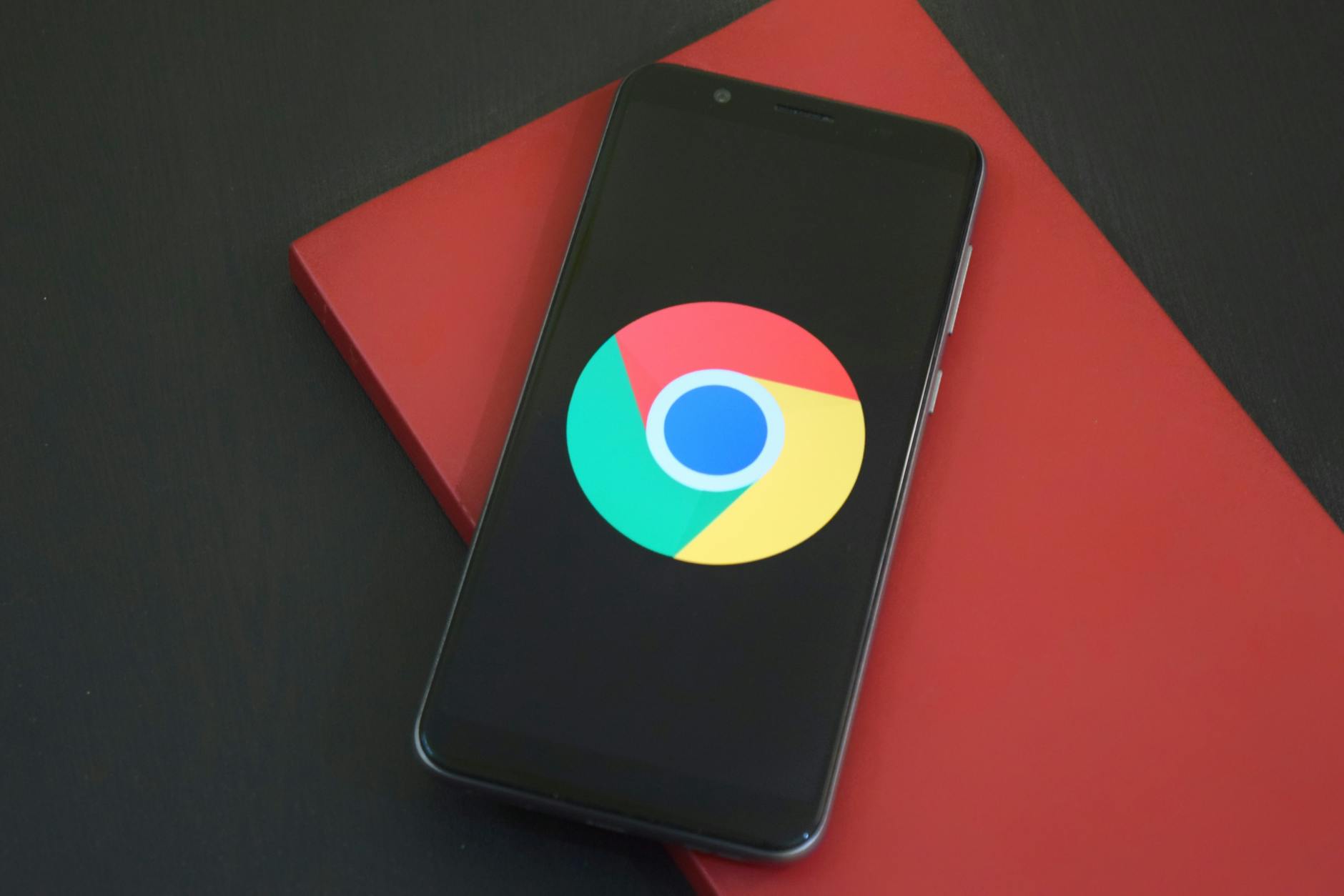 Black Google Smartphone on Box (Photo by Deepanker Verma)
Boundaries play a crucial role in maintaining healthy relationships. Just like a well-maintained garden needs regular pruning to flourish, relationships thrive when boundaries are respected and communicated effectively. Setting boundaries helps define what you are comfortable with and what you expect from others. It fosters open communication, promotes mutual respect, and helps prevent misunderstandings and conflicts. Remember, healthy relationships are built on trust and understanding, and boundaries are the cornerstone of this foundation.
---
Avoiding Burnout and Overwhelm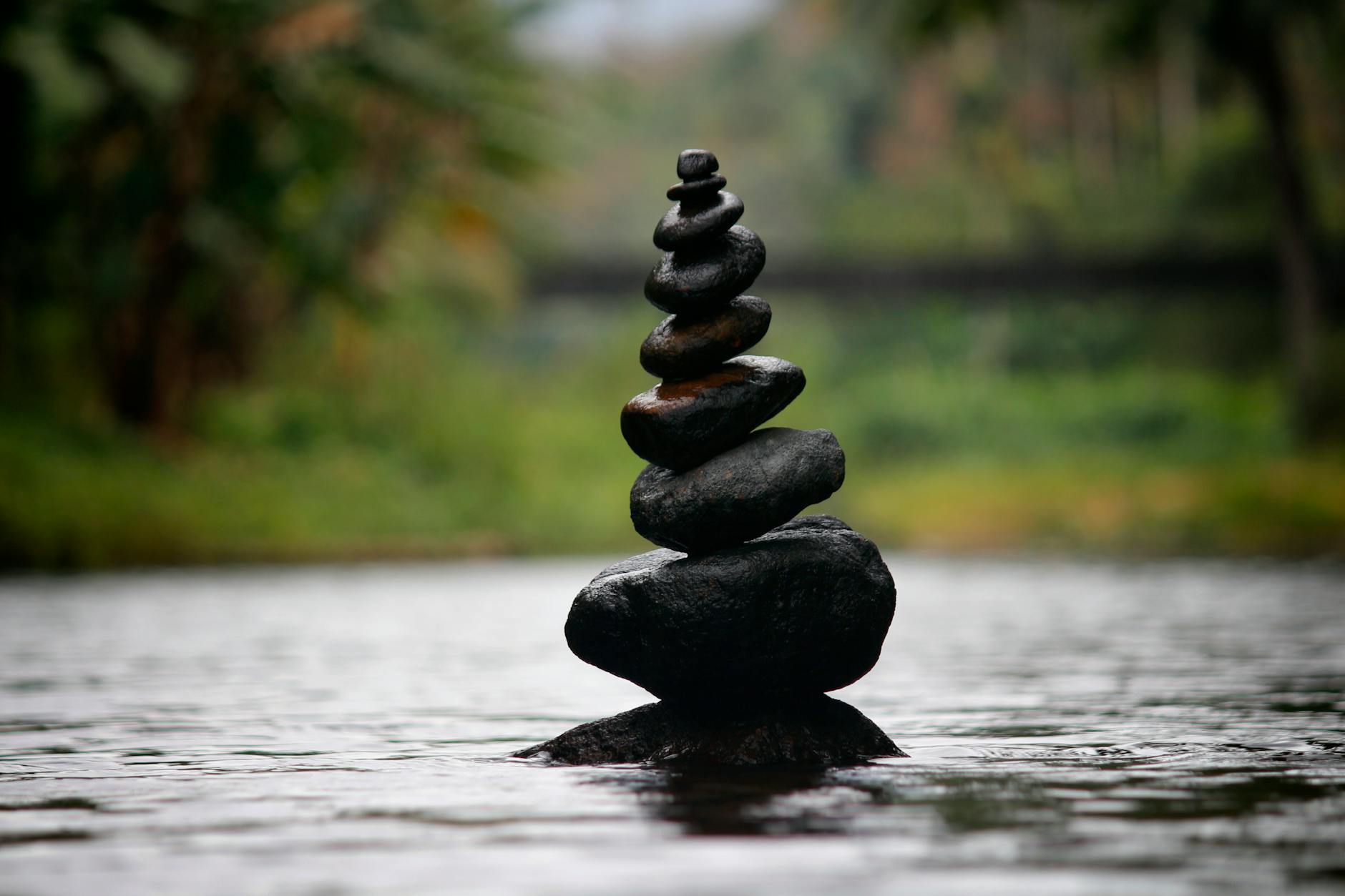 Black Stackable Stone Decor at the Body of Water (Photo by Nandhu Kumar)
In today's fast-paced world, it's easy to get caught up in the whirlwind of responsibilities and demands. Without boundaries, you risk burning out and feeling overwhelmed. Just like a tightrope walker needs balance to stay steady, setting boundaries allows you to find your equilibrium. It helps you manage your time, energy, and commitments effectively, ensuring you don't spread yourself too thin. By clearly defining your limits and priorities, you can prevent burnout, maintain your sanity, and lead a more fulfilling life.
---
Remember, setting boundaries isn't about building walls or shutting people out. It's about creating a healthy balance between your needs and the needs of others. Boundaries empower you to take control of your life, protect your well-being, nurture your relationships, and avoid the pitfalls of burnout and overwhelm. So, take a moment to reflect on the boundaries you currently have in place and consider where you might need to reinforce or establish new ones. Your castle deserves to be protected, and your garden deserves to flourish!
Signs That You Need to Set Boundaries
Feeling Resentful or Overburdened
Do you ever find yourself feeling resentful or overburdened by the demands of others? It's time to take a step back and evaluate whether you have set clear boundaries in your life. Boundaries are like a moat around a castle or a fence around a garden. They serve as a protective barrier, keeping out what is harmful or unwanted, and allowing in only what is beneficial and necessary.
Setting boundaries is essential for maintaining healthy relationships and preserving your own well-being. When you constantly feel overwhelmed or taken advantage of, it can take a toll on your mental and emotional health. It's important to recognize these signs and take action to establish boundaries that will protect your own needs and priorities.
Constantly Saying "Yes" When You Want to Say "No"
Do you find yourself constantly saying "yes" to others, even when you really want to say "no"? This is a clear indication that you need to set boundaries. While it's admirable to be helpful and accommodating, constantly putting others' needs before your own can lead to burnout and resentment.
Setting boundaries means learning to say "no" when it is necessary. It's important to prioritize your own well-being and not feel guilty for taking care of yourself. Remember, you can't pour from an empty cup. By setting clear boundaries and learning to say "no" when needed, you will be able to maintain a healthier balance in your relationships and avoid feeling overwhelmed.
Feeling Like Your Needs Are Always Neglected
Do you often feel like your own needs are constantly being neglected? This is a red flag that you need to establish boundaries in your life. Just as a fence protects a garden from being trampled on, boundaries protect your personal space and ensure that your needs are met.
It's important to communicate your needs to others and set limits on what you are willing to tolerate. By doing so, you are sending a clear message that your needs are important and deserve to be respected. Setting boundaries allows you to create a healthier and more fulfilling life, where your needs are acknowledged and prioritized.
Remember, setting boundaries is not selfish—it is an act of self-care and self-respect. It allows you to create a balanced and harmonious life where you can thrive. So, take a moment to reflect on your own boundaries and make sure they are serving you well. It's time to build that moat or fence and protect yourself from unnecessary stress and overwhelm.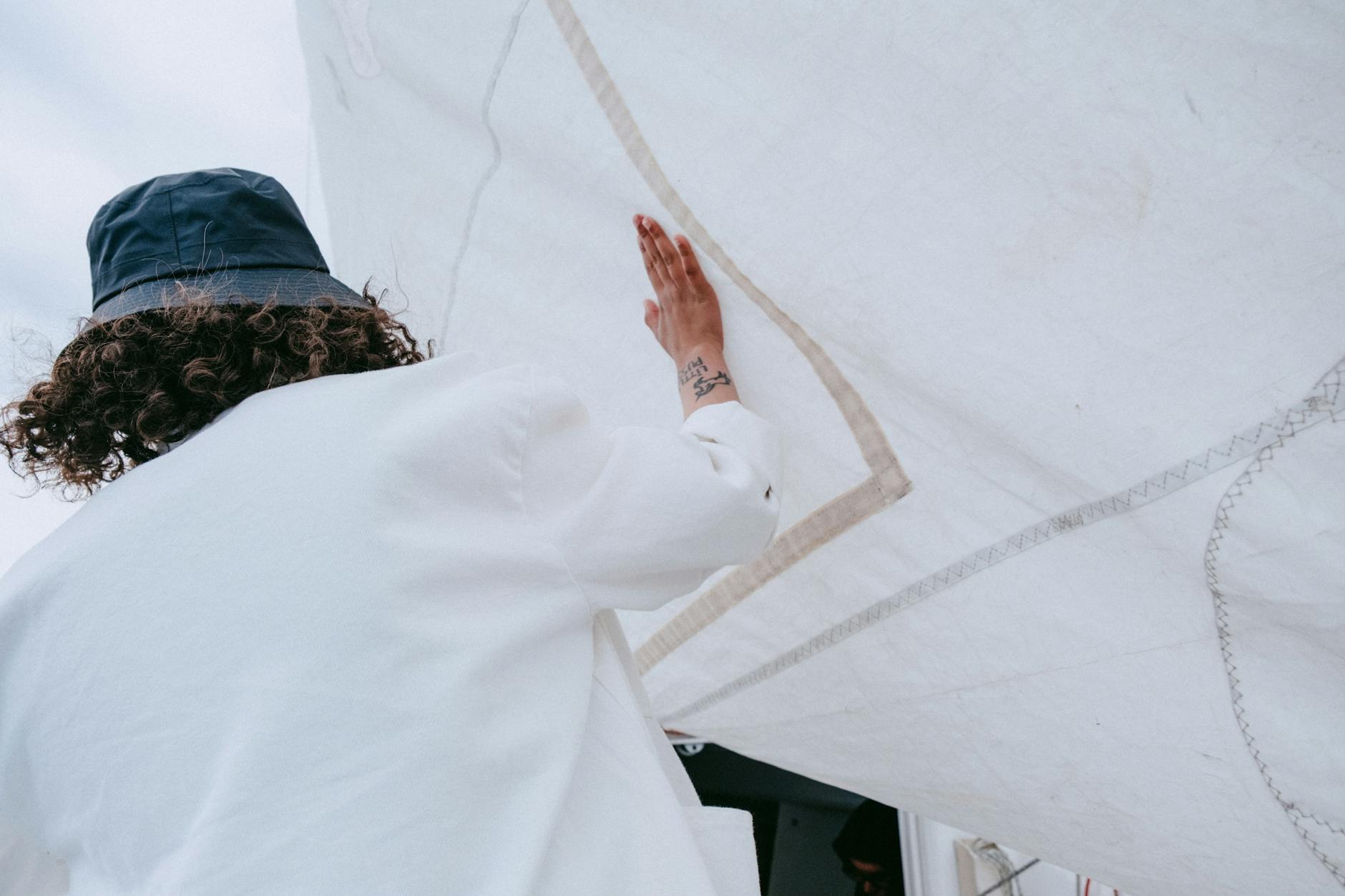 Person in White Long Sleeve Shirt Standing on White Sand (Photo by cottonbro studio)
Stay tuned for more articles on setting boundaries and creating a life that aligns with your values and goals. Don't forget to subscribe to our newsletter for updates straight to your inbox.
How to Set Boundaries
Setting boundaries is an essential skill that allows us to maintain healthy relationships and protect our well-being. Without clear boundaries, we may find ourselves overwhelmed, stressed, and unable to meet our own needs. In this section, we will explore three key steps to effectively set boundaries: identify your limits, communicate clearly and assertively, and practice self-care.
Identify Your Limits
Before you can effectively set boundaries, it's important to first identify your limits. Take some time to reflect on what makes you feel uncomfortable, stressed, or overwhelmed in different situations. Think about your emotional, physical, and mental boundaries. What are your non-negotiables? What are your deal-breakers? This self-awareness is crucial in establishing boundaries that align with your values and needs.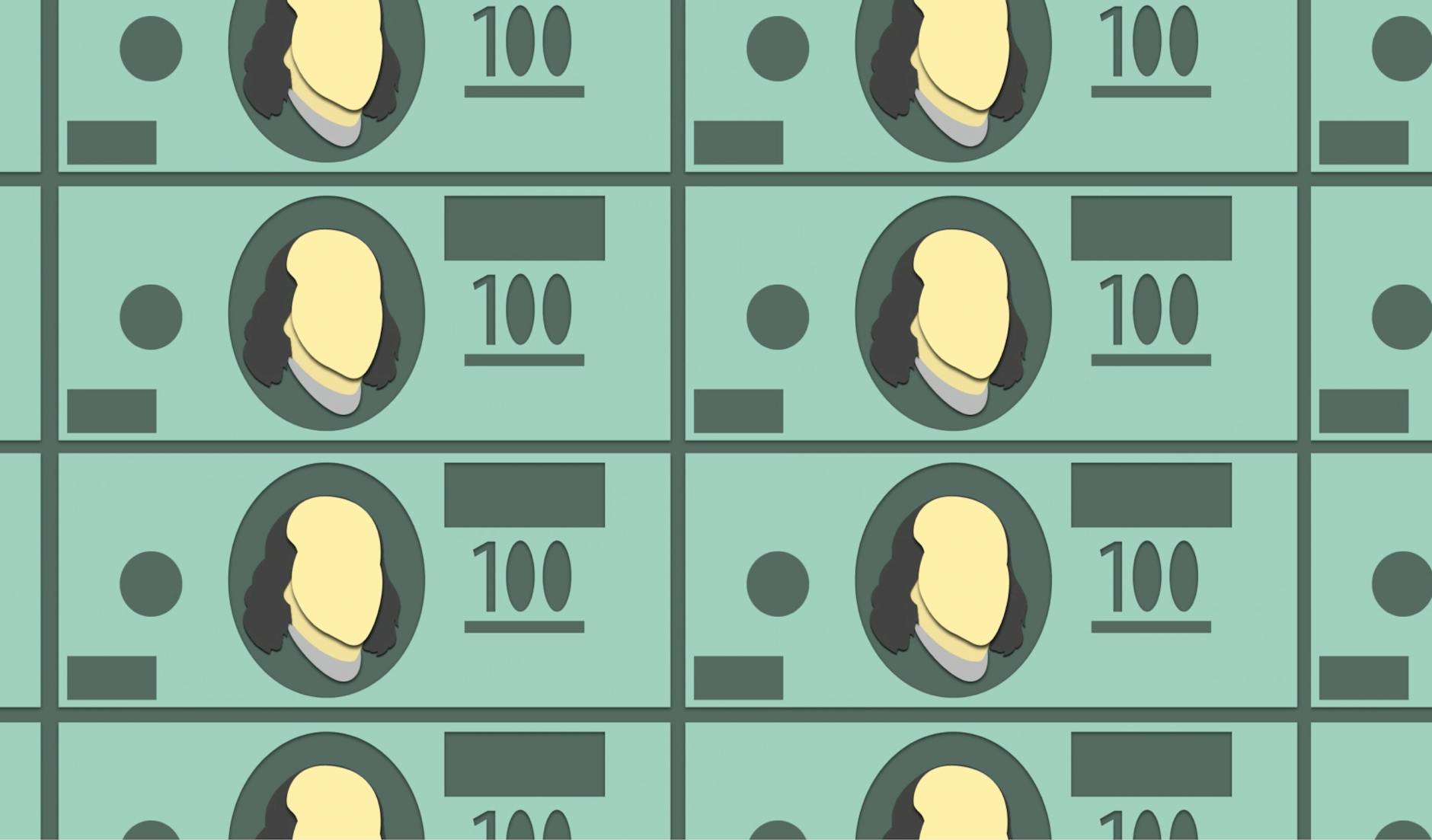 Cutout paper composition of dollar bills in rows (Photo by Monstera)
Communicate Clearly and Assertively
Once you have identified your limits, it's important to communicate them clearly and assertively to others. Remember, setting boundaries is not about controlling or manipulating others, but rather about taking care of yourself. Use "I" statements to express how you feel and what you need, rather than blaming or accusing others. Be direct, firm, and respectful in your communication.
Here are some tips for communicating boundaries effectively:
Clearly express your needs and expectations.
Use a confident and assertive tone.
Be consistent in reinforcing your boundaries.
Practice active listening and validate others' feelings while still asserting your own boundaries.
Be prepared for potential resistance or pushback, and stand your ground.
Practice Self-Care
Setting boundaries also means prioritizing your own well-being and practicing self-care. Taking care of yourself allows you to recharge, maintain your mental and emotional health, and have the energy to meet your own needs. Remember, self-care is not selfish; it's necessary for your overall well-being.
Here are some self-care practices that can support your boundary-setting journey:
Prioritize your physical health by getting enough sleep, eating nutritious meals, and engaging in regular exercise.
Take time for activities that bring you joy and relaxation, whether it's reading a book, taking a walk in nature, or indulging in a hobby.
Set aside time for self-reflection and introspection to ensure your boundaries remain aligned with your evolving needs.
Surround yourself with a supportive network of friends and loved ones who respect and encourage your boundaries.
Consider seeking professional help or therapy if you need guidance or support in establishing and maintaining boundaries.
Remember, setting boundaries is an ongoing process. It may take time and practice to become comfortable with asserting your needs and enforcing your boundaries. But with patience and persistence, you can create a life that respects your limits, empowers you, and allows for healthy relationships and personal growth.
Now that we've explored how to set boundaries, let's move on to the next section of this article. Stay tuned for more valuable insights and practical tips!
Overcoming Challenges in Setting Boundaries
Fear of Disappointing Others
Setting boundaries can be a daunting task, especially when we have a deep-rooted fear of disappointing others. We often worry about how our actions or decisions might affect the people around us. It's natural to want to be liked and approved of, but it's important to remember that our own well-being should be a top priority.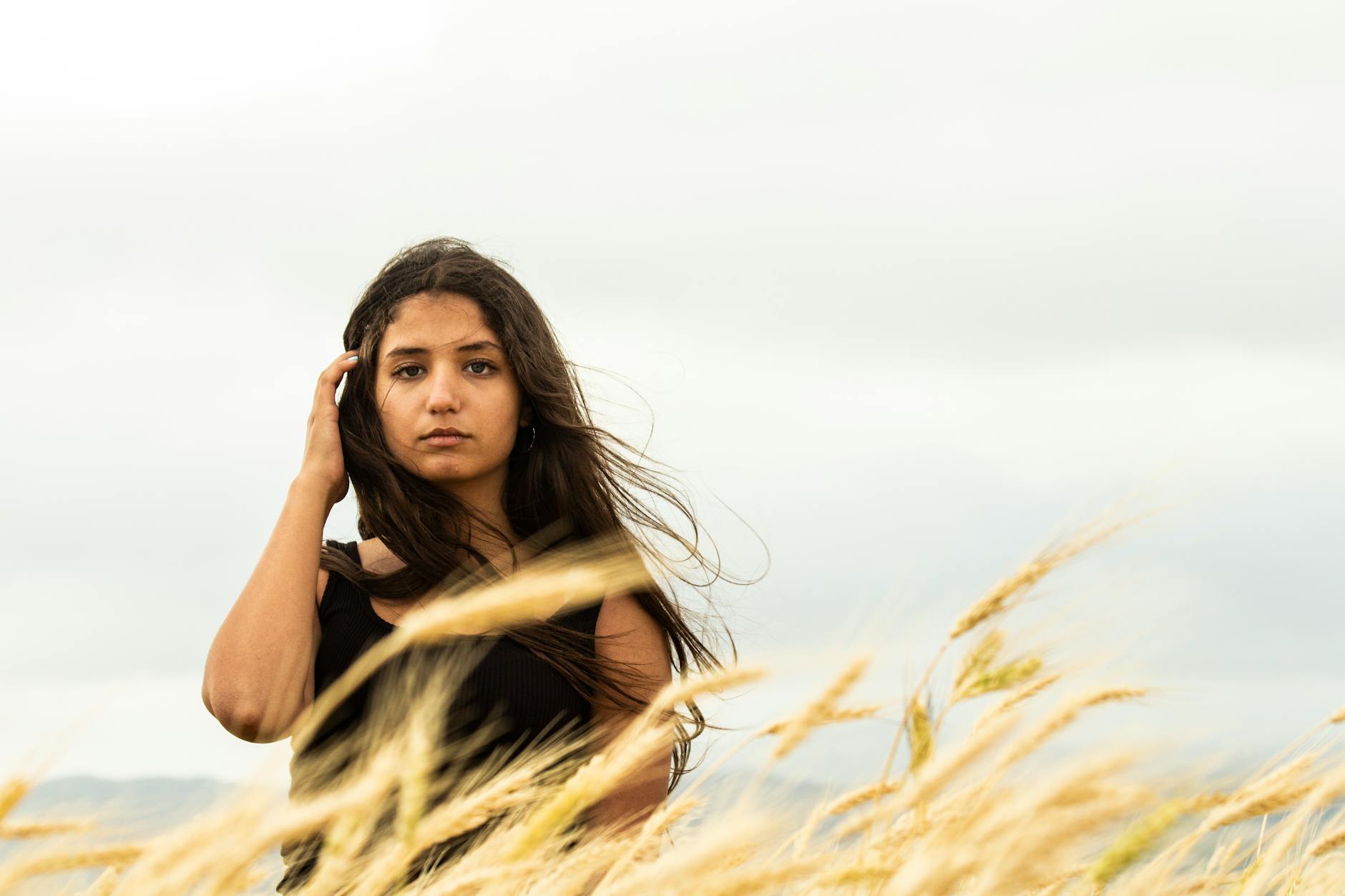 Woman in Black Sleeveless Shirt Standing Against White Background (Photo by Yazan Ali)
So, how can we overcome this fear? One approach is to remind ourselves that it's impossible to please everyone all the time. We need to accept that setting boundaries is a necessary part of self-care and personal growth. By clearly communicating our needs and limits, we allow others to understand and respect our boundaries.
Another helpful strategy is to reframe our perspective. Instead of viewing boundary-setting as a disappointment, think of it as an opportunity for growth and better relationships. By asserting our needs, we create healthier dynamics and foster mutual understanding with those around us.
Guilt and Obligation
Guilt and obligation often go hand in hand when it comes to setting boundaries. We may feel guilty for prioritizing our own needs over the expectations of others. This guilt can stem from a sense of duty or a fear of being seen as selfish.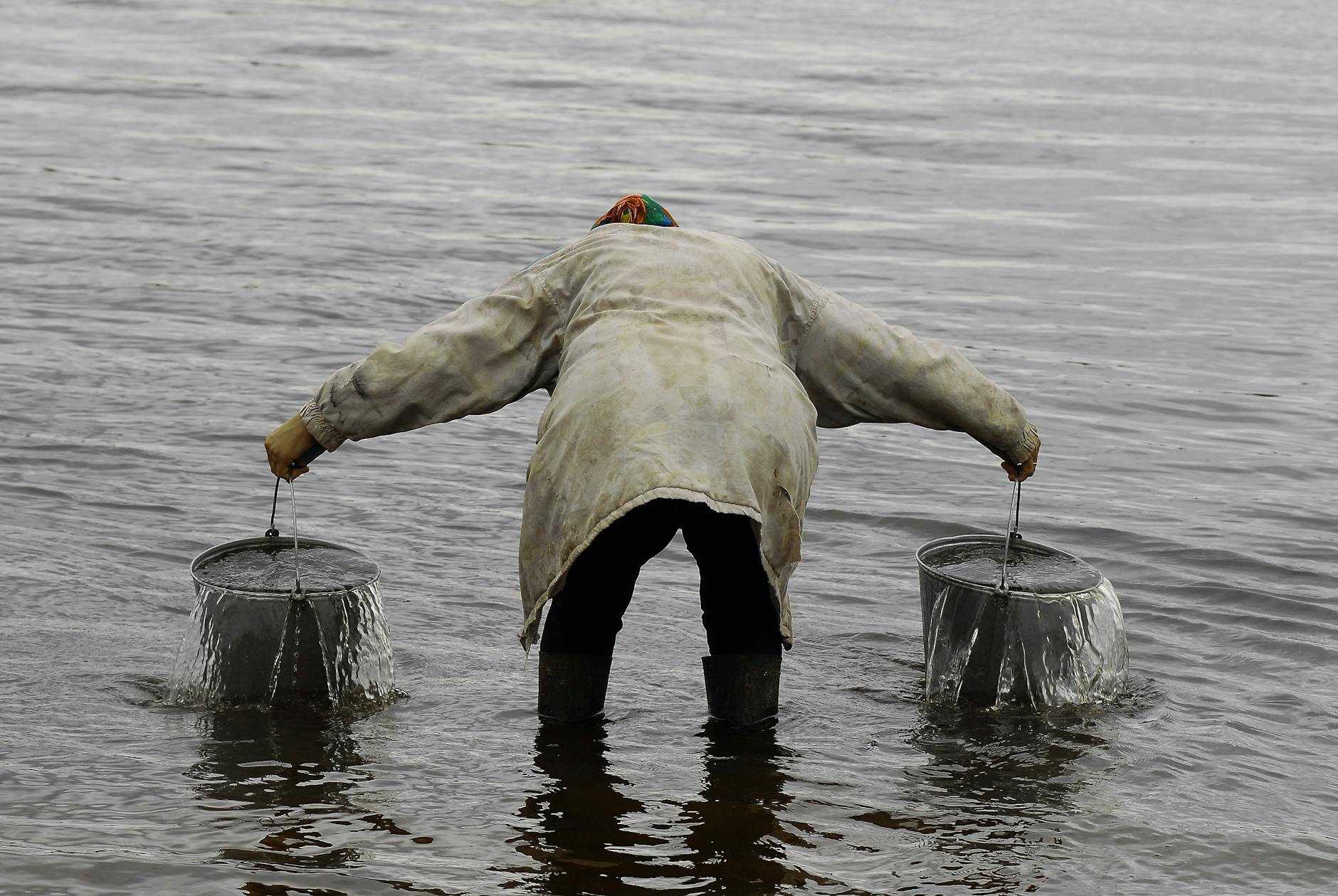 A Person Carrying Buckets of Water (Photo by Sh-Andrei)
To overcome these feelings, it's important to recognize that taking care of ourselves is not selfish, but necessary for our overall well-being. We cannot pour from an empty cup, and by setting boundaries, we ensure that we have the energy and resources to be there for others when it truly matters.
It can also be helpful to re-evaluate the source of our guilt. Are these expectations self-imposed or are they coming from external pressures? Learning to differentiate between genuine obligations and societal expectations can empower us to set boundaries that align with our values and priorities.
Fear of Conflict
The fear of conflict is another common challenge when it comes to setting boundaries. We may anticipate negative reactions, arguments, or even the loss of relationships. However, avoiding conflict at the expense of our own well-being is not a healthy approach.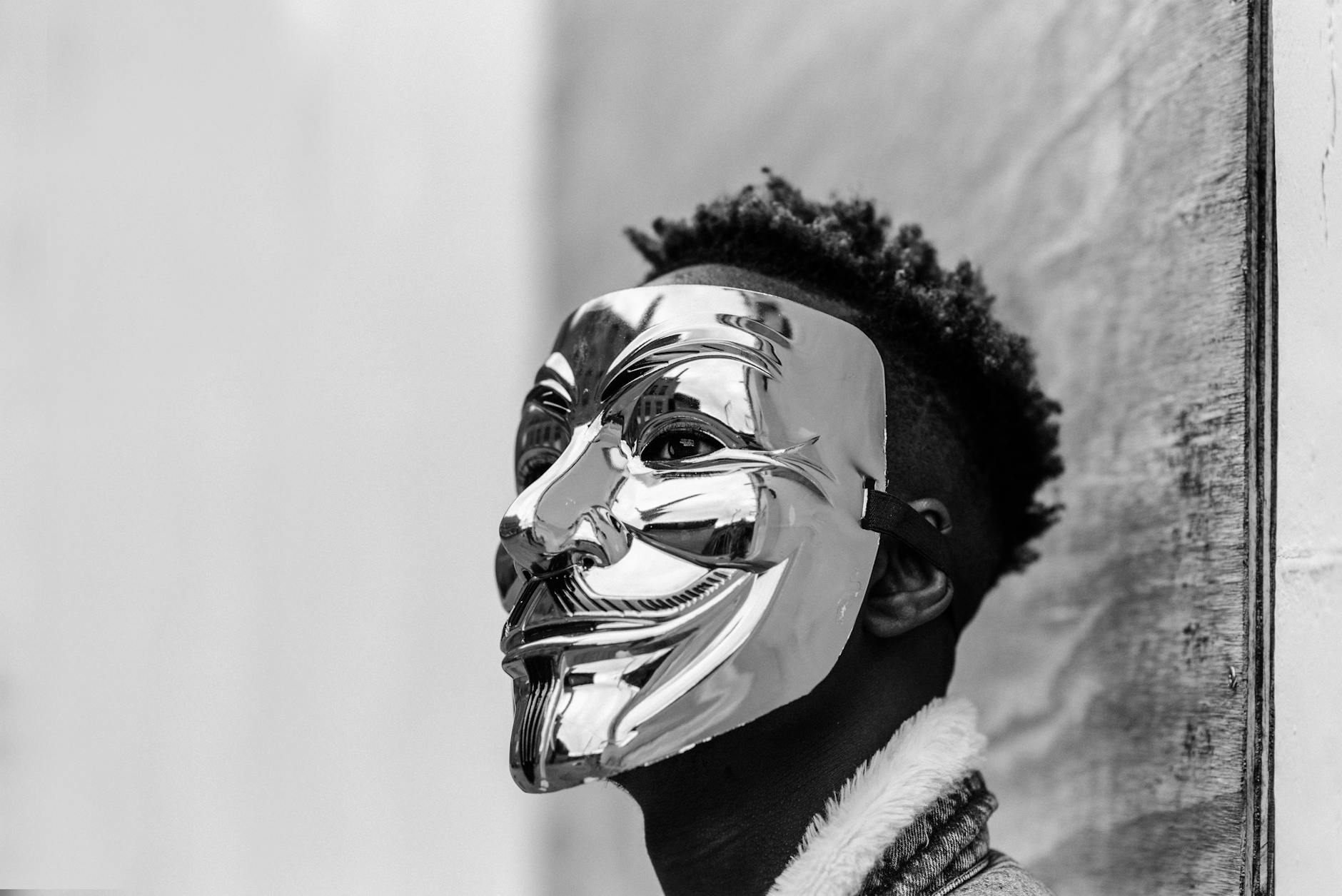 Black activist wearing Anonymous mask as sign of protest (Photo by Anete Lusina)
Instead of letting fear hold us back, we can reframe conflict as an opportunity for growth and understanding. By setting boundaries, we communicate our needs and expectations clearly, which allows for open and honest conversations. Conflict can actually lead to stronger relationships when handled with respect and empathy.
It's important to remember that setting boundaries is not about being confrontational or aggressive. It's about assertiveness and self-advocacy. By approaching boundary-setting with a calm and confident demeanor, we can navigate potential conflicts with grace and clarity.
In conclusion, overcoming challenges in setting boundaries requires us to confront our fears and reframe our perspectives. By addressing the fear of disappointing others, guilt and obligation, and the fear of conflict, we can establish boundaries that promote our well-being and foster healthy relationships. So, let's embrace the power of boundaries and create a life filled with balance and respect.
Tips for Maintaining Boundaries
Setting boundaries is an essential part of self-care and maintaining healthy relationships. It allows you to define what is acceptable and unacceptable in your life, protecting your emotional and physical well-being. However, it's not always easy to maintain these boundaries. Here are some tips to help you navigate this journey effectively.
Regular Self-Reflection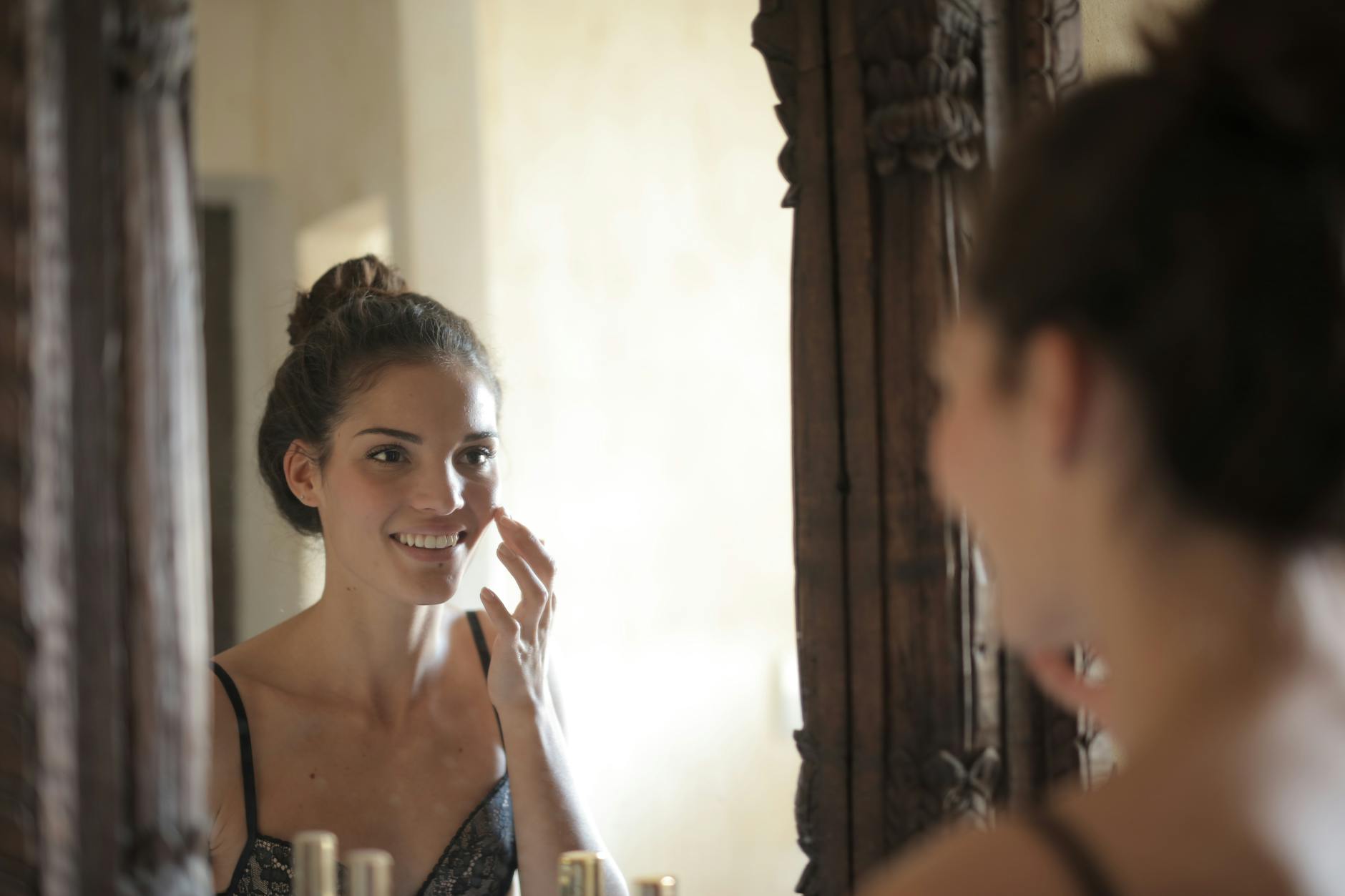 Woman Touching Her Cheek (Photo by Andrea Piacquadio)
Regular self-reflection is crucial when it comes to maintaining boundaries. Take the time to assess your needs, values, and limitations. Ask yourself questions like, "Am I feeling overwhelmed?" or "Am I sacrificing my own well-being for the sake of others?" By examining your thoughts and emotions, you can identify areas where boundaries may need strengthening.
Seek Support and Accountability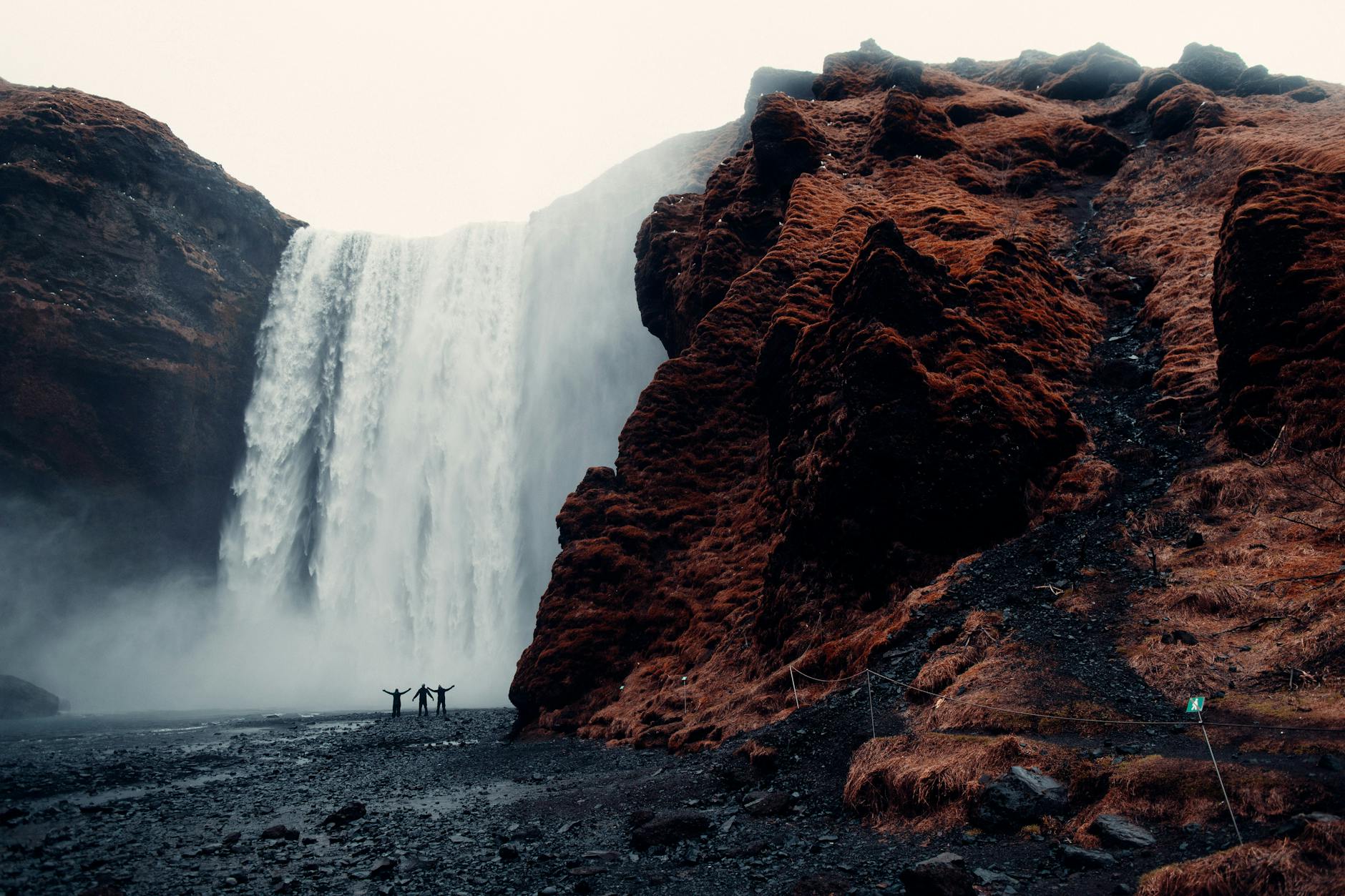 Three Men Standing Near Waterfalls (Photo by Sam Kolder)
Maintaining boundaries can be challenging, but you don't have to do it alone. Seek support from trusted friends, family members, or even professional counselors. Talk to them about your struggles and share your goals. They can offer guidance, encouragement, and hold you accountable for maintaining healthy boundaries.
Be Flexible, Yet Firm
Being flexible doesn't mean abandoning your boundaries altogether. It means being open to negotiation when appropriate. Life is full of unexpected circumstances, and sometimes you may need to adjust your boundaries to accommodate certain situations. However, it's important to remain firm on your non-negotiables, those boundaries that are crucial for your well-being.
Remember, boundaries are not meant to be rigid walls, but more like a moat or a fence. They provide protection and structure while allowing some flexibility. Find the balance between being adaptable and staying true to your needs.
Incorporating these tips into your life can greatly enhance your ability to maintain boundaries. Regular self-reflection will help you stay grounded, seeking support will provide you with guidance and accountability, and being flexible yet firm will allow you to adapt to life's challenges without compromising your well-being.
Maintaining boundaries is an ongoing process, and it may take time to find what works best for you. Be patient with yourself and celebrate each step forward. Remember, you deserve to have your boundaries respected, and by prioritizing them, you are taking an important step towards a healthier and happier life.
Conclusion
In a world full of distractions and constant connectivity, setting boundaries is more important than ever. The #moatandfence movement invites us to create a fortress of self-care and protect our mental and emotional well-being. By establishing clear limits on our time, energy, and attention, we can reclaim control over our lives and focus on what truly matters.
When we set boundaries, we send a powerful message to ourselves and those around us. We declare that we value our own needs and prioritize self-care. It allows us to create a healthy balance between work and personal life, avoiding burnout and preserving our relationships.
But setting boundaries is not always easy. It requires self-awareness, assertiveness, and the willingness to say 'no' when necessary. However, the benefits far outweigh the challenges. By setting boundaries, we gain freedom, peace of mind, and the ability to direct our energy towards our goals and passions.
So, ask yourself: have you set boundaries? Have you built a moat around your castle of well-being? It's time to establish those limits, protect your peace, and let your creativity flourish.
So here are some quick questions for you to answer
What won't you tolerate?
What type of person do you work with?
What energy do you want to surround yourself with?
How do you want to make people feel?
Here's my answers:
.. I won't tolerate people with all the gear and no game, who don't know the difference between aspiration and participation.
I choose to work with those that have clarity and congruency and understand that when I give my time I am worthy of being paid well in return for it. I do not and will not tolerate people that are rude and are not open to learning.
My fence and drawbridge to cross my moat will only be open to those that are positive and own their stuff (if you know what I mean ).
My intention is to leave people feeling uplifted and overly motivated after we meet and I expect the same in return.
Don't get mad, get some boundaries
Remember, boundaries are not restrictions, but rather a form of self-love. Embrace them, and watch your life transform for the better.
Join the #moatandfence movement today and become the architect of your own happiness and success. Your castle awaits!
Stay Confident!!
Ruth-Ellen