Understanding the interplay between rejection sensitivity and indecision is key to improving our mental well-being. For many, the fear of rejection becomes a dominating force, causing crippling indecision in various aspects of life. It's a complex issue, but with the right knowledge and strategies, it can be managed effectively. This article will delve into the relationship between rejection sensitivity and indecision and will provide insight into overcoming these challenges.
Understanding Rejection Sensitivity
Rejection sensitivity is a psychological phenomenon that can significantly impact an individual's decision-making process. In this section, we will delve into the definition of rejection sensitivity, explore its causes, and discuss the profound impact it can have on indecision.
Definition of Rejection Sensitivity
Rejection sensitivity refers to an individual's heightened sensitivity to perceived rejection or criticism from others. People with high rejection sensitivity tend to interpret ambiguous social cues as signs of rejection and may anticipate rejection even in situations where it may not exist. This hypersensitivity can lead to intense emotional reactions, such as fear, anxiety, and sadness, which can greatly influence decision-making.
Causes of Rejection Sensitivity
Rejection sensitivity can stem from various factors, including past experiences of rejection or abandonment, low self-esteem, social anxiety, and a desire for social acceptance. These experiences and characteristics can contribute to a heightened sensitivity to potential rejection, creating a constant state of vigilance in interpersonal interactions.
Impact of Rejection Sensitivity on Indecision
Rejection sensitivity can have a significant impact on an individual's ability to make decisions. The fear of rejection can lead to excessive self-doubt and a reluctance to take risks or make choices that may result in potential rejection. This constant fear can paralyze individuals, causing them to second-guess their decisions or avoid making them altogether.
Moreover, the fear of rejection can also lead to a pattern of seeking external validation and constantly seeking reassurance from others, further perpetuating the cycle of indecision. This reliance on external input can hinder personal growth and autonomy, as individuals may struggle to make choices without the approval or validation of others.
In summary, rejection sensitivity is a phenomenon characterized by heightened sensitivity to perceived rejection or criticism from others. It can be caused by past experiences, low self-esteem, social anxiety, and a desire for social acceptance. The impact of rejection sensitivity on indecision is significant, as it can lead to excessive self-doubt, a fear of taking risks, and a reliance on external validation. Understanding rejection sensitivity is crucial in navigating the complexities of decision-making and fostering personal growth.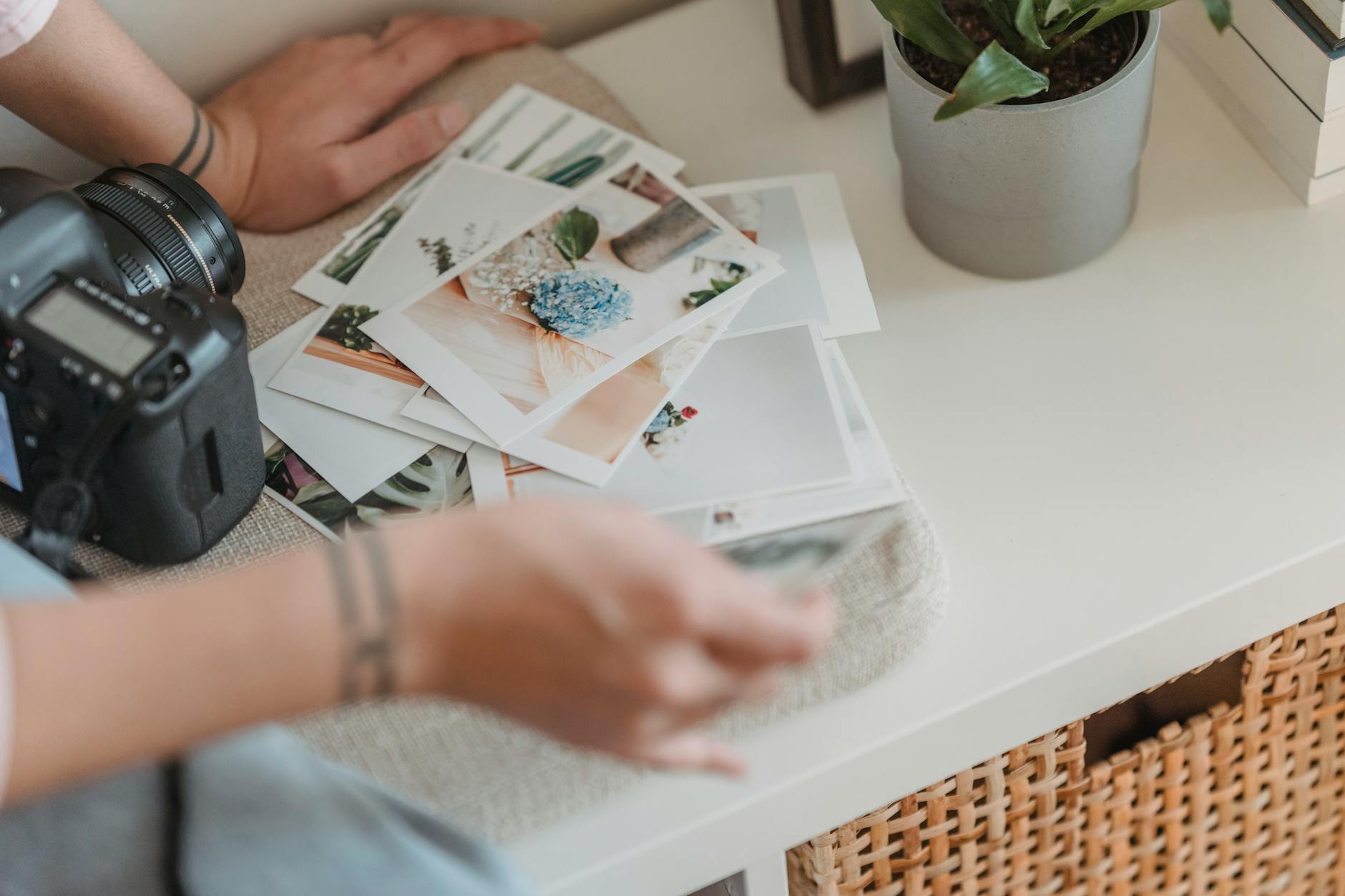 Crop unrecognizable photographer scattering photos on table (Photo by George Milton)
Types of Rejection Sensitivity & Indecision
Indecision can manifest in various forms, each with its unique characteristics and effects on our daily lives. Understanding the different types of indecision can help us identify and address the underlying causes. In this section, we will explore three common types of indecision: Analysis Paralysis, Fear of Making the Wrong Decision, and Perfectionism.
Analysis Paralysis
Analysis Paralysis refers to the state of being overwhelmed by excessive analysis and overthinking, leading to a prolonged inability to make decisions. People experiencing analysis paralysis often find themselves caught in a loop of endless research, weighing pros and cons, and seeking more information without reaching a conclusion. This type of indecision can be paralyzing and hinder progress.
To better understand Analysis Paralysis, imagine standing at a crossroads with multiple paths to choose from. Instead of taking any of them, you spend hours studying maps, reading signposts, and considering every possible outcome. The fear of making the wrong decision holds you back, making it difficult to move forward.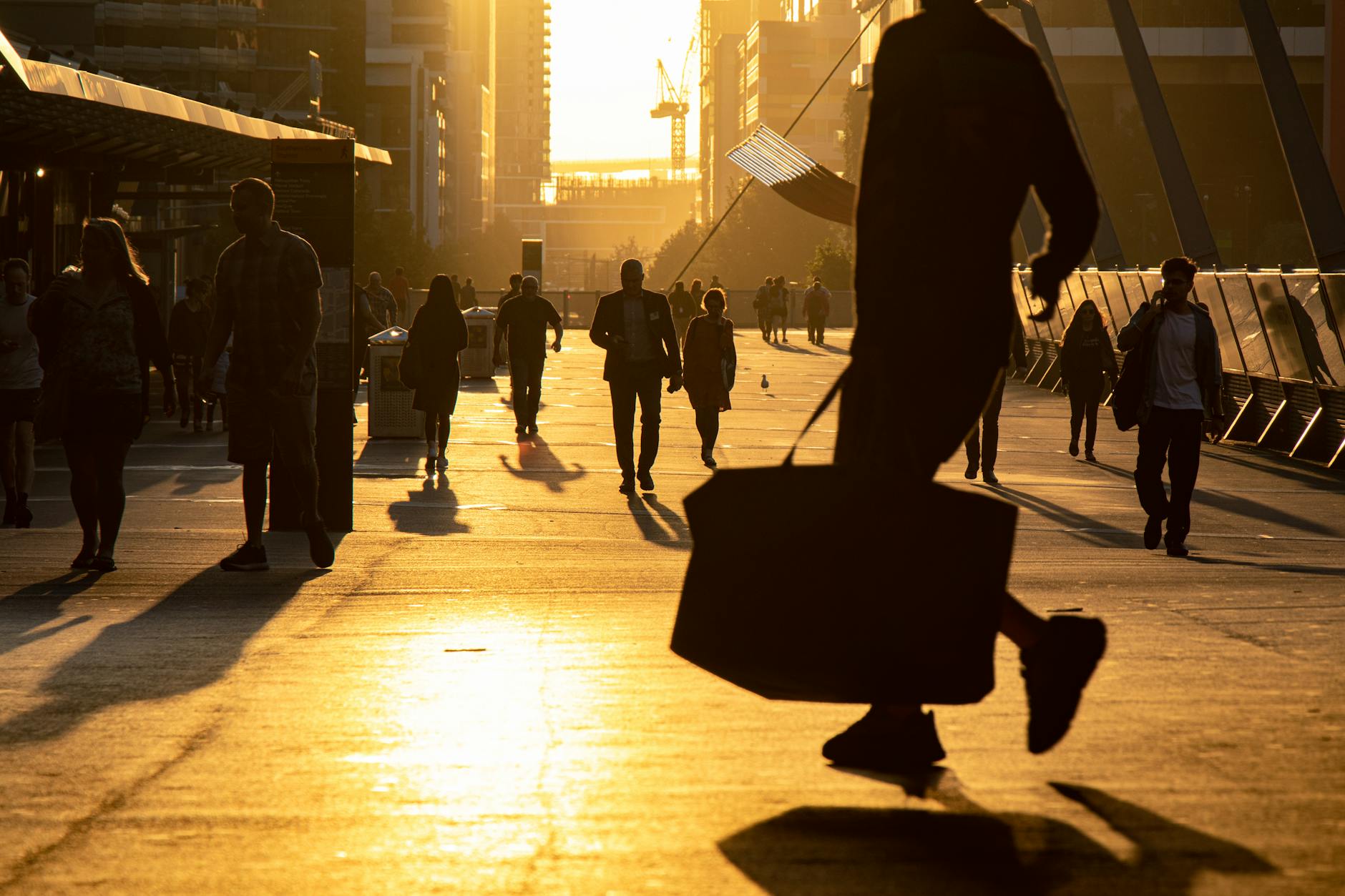 People on crowded wide busy street in downtown walking along in city in evening (Photo by Mitchell Luo)
Fear of Making the Wrong Decision
The Fear of Making the Wrong Decision is a common type of indecision that stems from a deep-rooted fear of making mistakes or facing negative consequences. People who have a fear of making the wrong decision often experience anxiety and doubt, which can hinder their ability to choose and commit to a particular course of action.
Think of the Fear of Making the Wrong Decision as a tightrope walker who hesitates to take the first step because of the fear of falling. The fear of failure or the potential negative outcomes keeps them frozen in a state of indecision. Overcoming this fear requires building confidence, trusting oneself, and embracing the possibility of learning from mistakes.
Perfectionism and Indecision
Perfectionism and Indecision often go hand in hand. Perfectionists have an innate desire for flawlessness and often set impossibly high standards for themselves. This pursuit of perfection can lead to indecision as they constantly seek the "perfect" option or outcome, fearing that any decision made will fall short of their ideal expectations.
Imagine an artist trying to create a masterpiece but constantly erasing and starting over because it doesn't meet their unattainable standards of perfection. This cycle of self-doubt and hesitation can prevent them from completing their work or even starting it in the first place. Overcoming perfectionism involves embracing imperfections and accepting that sometimes good enough is truly good enough.
In conclusion, indecision can take various forms, impacting our lives in different ways. Whether it's being stuck in analysis paralysis, fearing the consequences of making the wrong decision, or being trapped by perfectionism, recognizing these types of indecision is the first step towards overcoming them. By understanding our own tendencies and addressing the underlying causes, we can cultivate a more decisive mindset and move forward with confidence.
Relationship Between Rejection Sensitivity and Indecision
Rejection sensitivity and indecision are two psychological phenomena that often go hand in hand. In this section, we will explore the connection between these two concepts and how they can impact our decision-making processes.
Fear of Rejection and Indecisiveness
Have you ever found yourself struggling to make a decision because you were afraid of being rejected or criticized? This fear of rejection can hinder our ability to make choices confidently and efficiently. When we are highly sensitive to the possibility of rejection, we may become overly cautious and hesitant in making decisions. We may constantly second-guess ourselves, seeking reassurance and validation from others before committing to a course of action.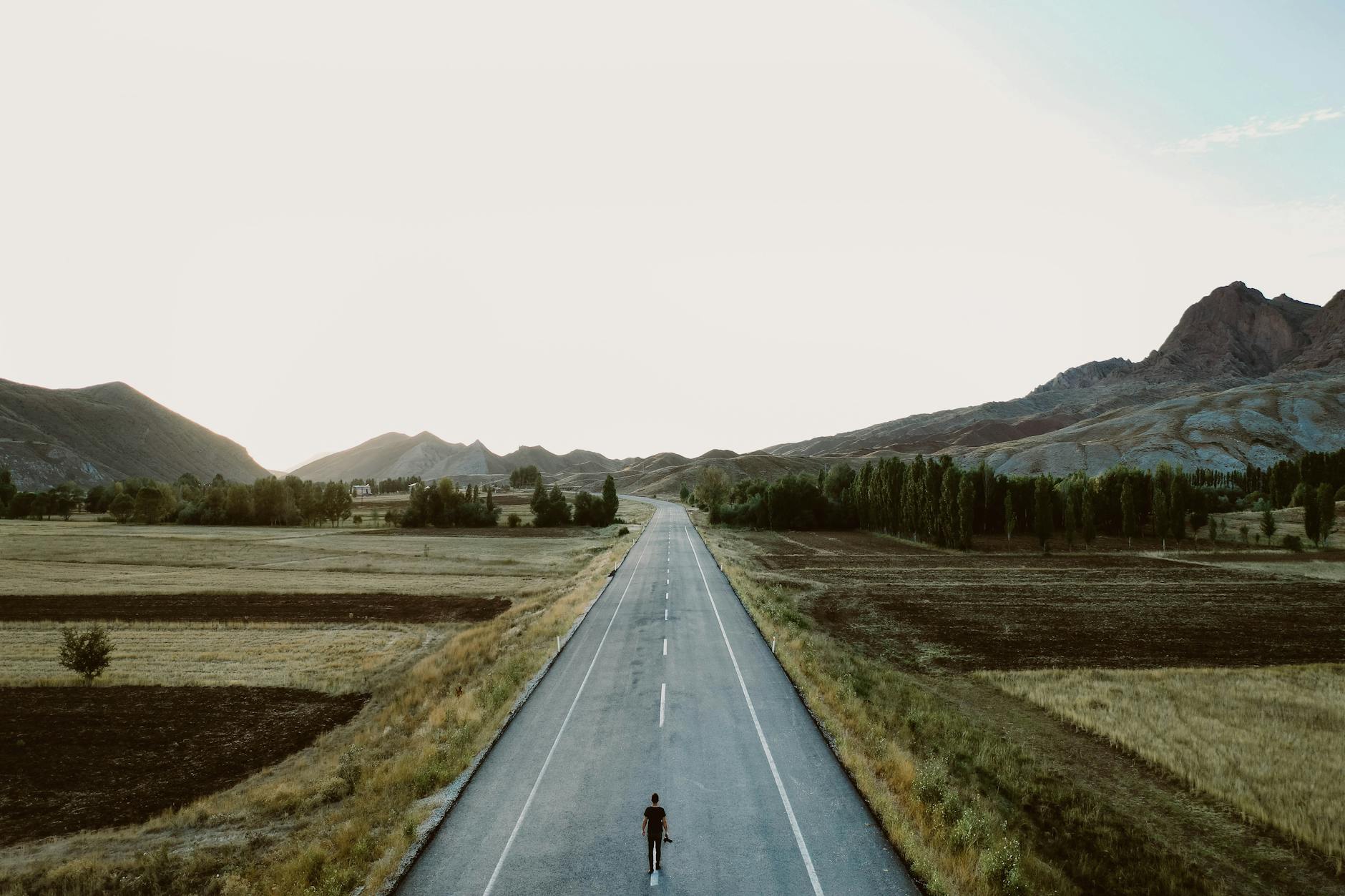 A Person Standing Alone on Country Road (Photo by Adil)
Seeking External Approval and Indecisiveness
Do you often seek external approval and validation before making a decision? When our self-worth is heavily reliant on the opinions of others, we may struggle with indecisiveness. We may feel the need to please everyone and avoid any potential disapproval. This constant need for external validation can lead to analysis paralysis, where we get stuck in a loop of overthinking and indecision. We may find ourselves constantly seeking the opinions and approval of others, unable to trust our own judgment.
Overthinking and Indecision
Have you ever found yourself overthinking every possible outcome, only to end up feeling overwhelmed and unable to make a decision? Overthinking is a common characteristic of indecisiveness, and it can be closely linked to rejection sensitivity. When we are sensitive to rejection, we may be more prone to overanalyzing situations and anticipating negative outcomes. This overthinking can create a cycle of indecision, as we struggle to weigh the pros and cons of different options and fear making the "wrong" choice.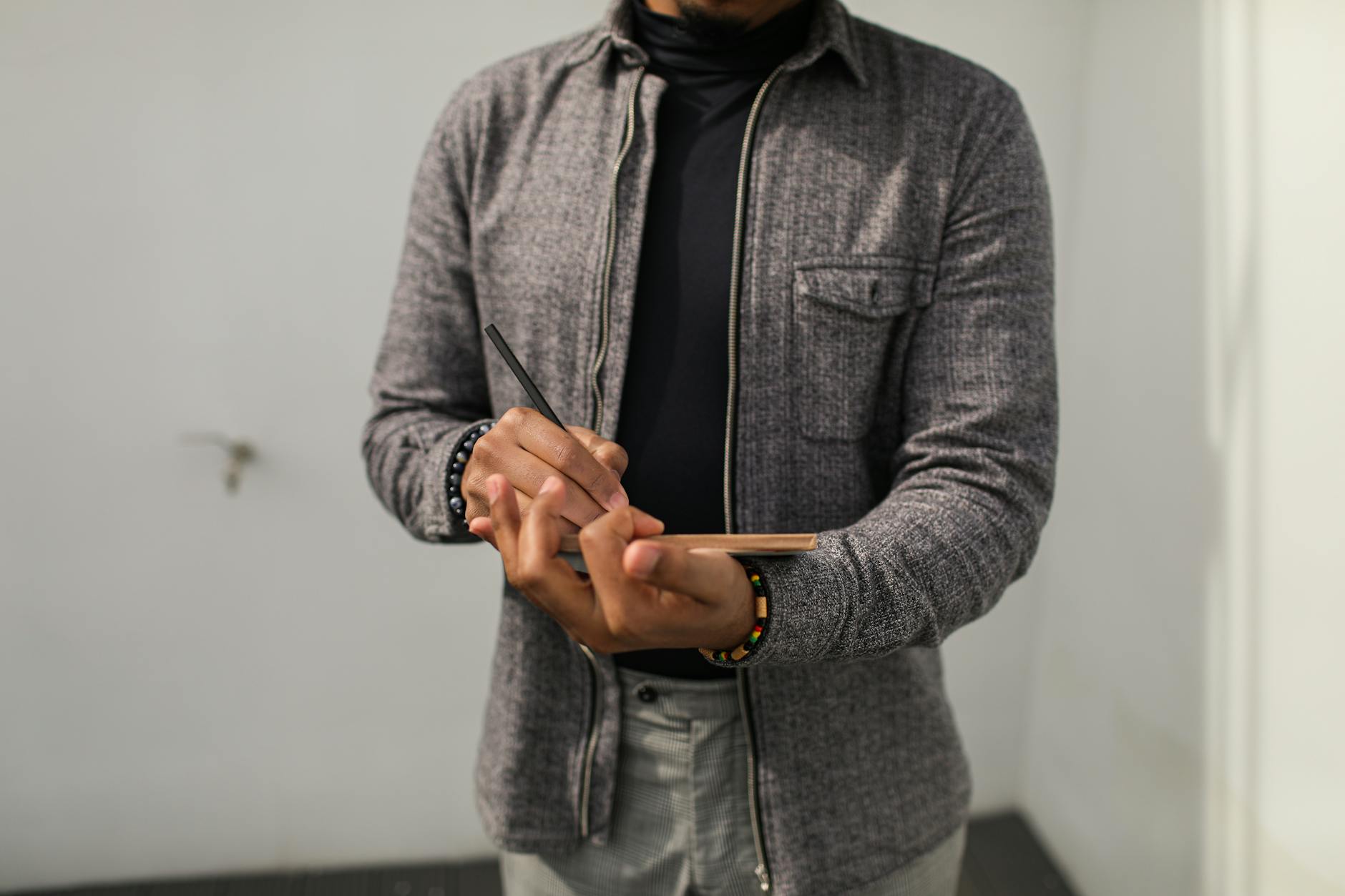 A Person in Gray Jacket Writing on Notebook (Photo by Cup of Couple)
In conclusion, rejection sensitivity and indecision are interconnected psychological factors that can greatly impact our decision-making processes. The fear of rejection, seeking external approval, and overthinking are all contributing factors to indecisiveness. By understanding and addressing these underlying issues, we can work towards making more confident and decisive choices in our lives.
Strategies to Overcome Rejection Sensitivity-Induced Indecision
The Rejection Sensitivity Journal for ADHD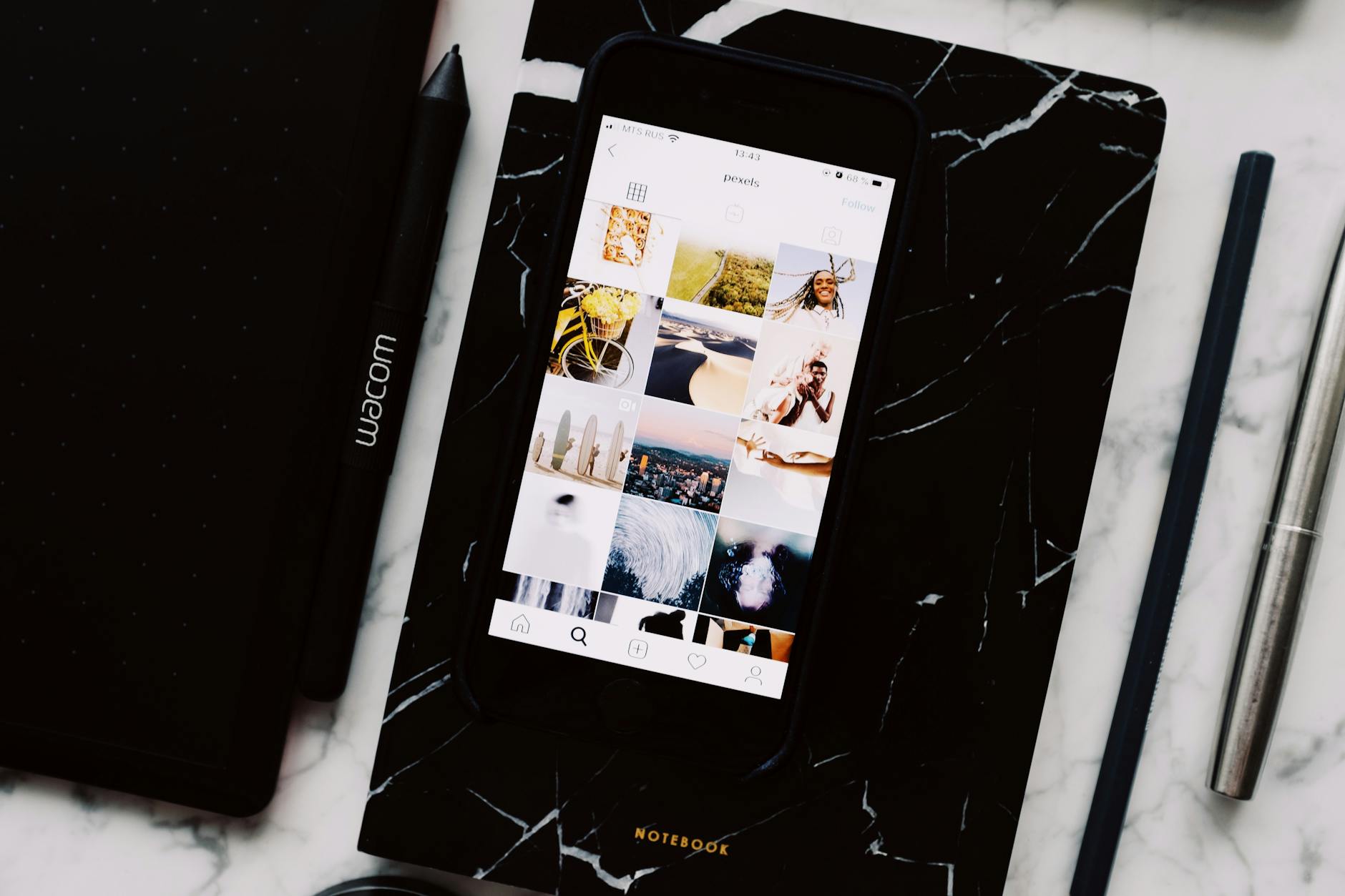 Smartphone screen with art photo gallery application (Photo by ready made)
One effective strategy to overcome rejection sensitivity-induced indecision is to start a Rejection Sensitivity Journal. This journal serves as a safe space for individuals with ADHD to express their feelings and thoughts related to rejection and the resulting indecision. By writing down their experiences, they can gain a deeper understanding of their triggers and patterns of thinking.
In the journal, individuals can reflect on specific situations where rejection sensitivity has caused indecision. They can explore their emotions, thoughts, and the impact it had on their decision-making process. By acknowledging these feelings and gaining insights into their reactions, individuals can begin to develop strategies to overcome this challenge.
Rejection Sensitivity Journal
A rejection sensitivity journal can help you track your RSD symptoms and identify patterns and triggers. By keeping a journal, you can also reflect on your emotional reactions and develop strategies for managing them. This journal can also serve as a tool for tracking your progress and celebrating your successes.
Building Self-Confidence
Developing self-confidence is another crucial aspect of overcoming rejection sensitivity-induced indecision. When individuals have a strong sense of self-worth and belief in their abilities, they are better equipped to handle potential rejection and make decisions confidently.
To build self-confidence, individuals can start by focusing on their strengths and achievements. Recognizing their past successes can boost their self-esteem and provide a foundation for future decision-making. Engaging in positive self-talk and surrounding themselves with supportive and encouraging people can also contribute to building self-confidence.
Developing Decision-Making Skills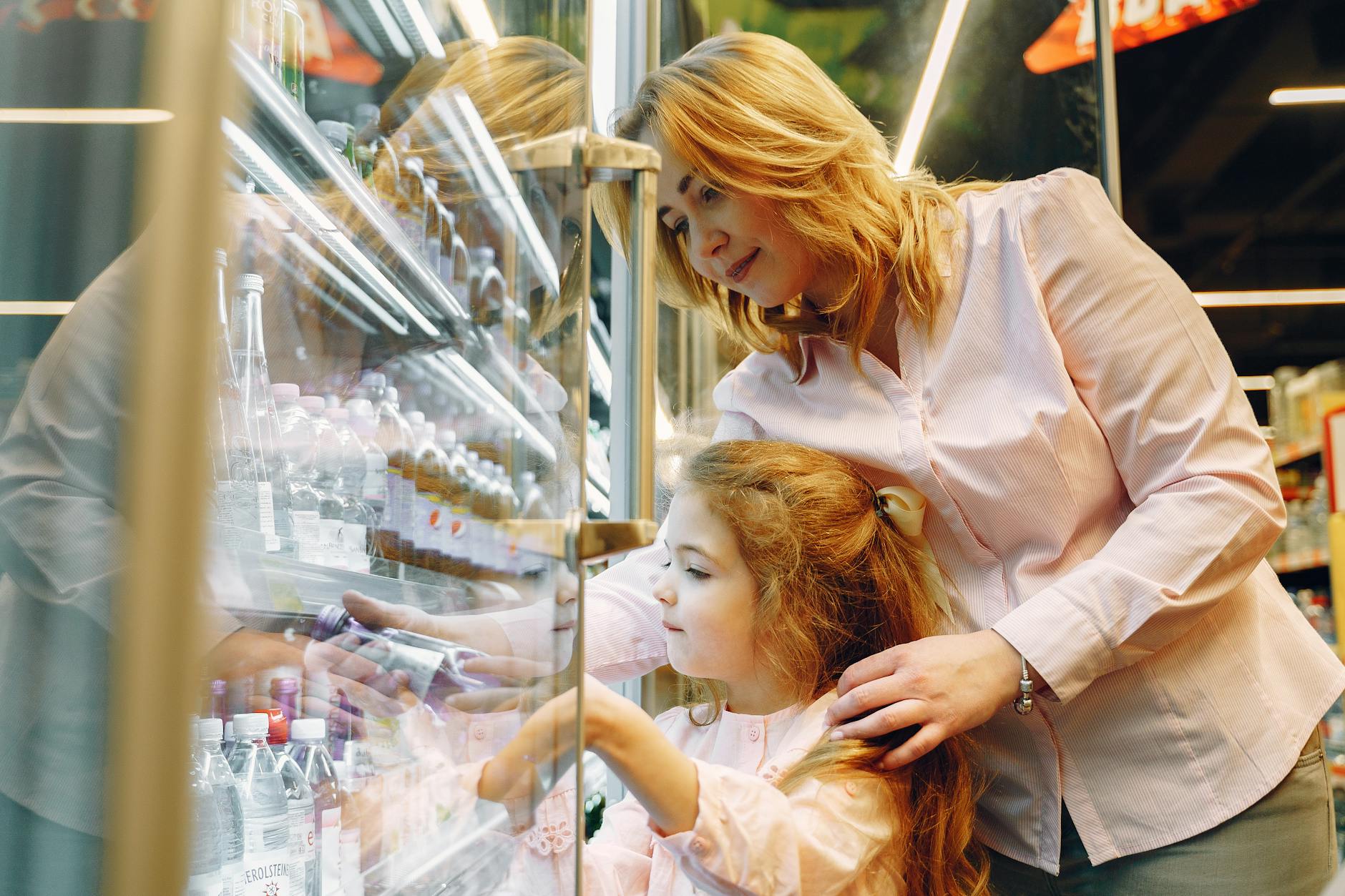 Mother Buying Her Daughter a Bottle Drink (Photo by Gustavo Fring)
Enhancing decision-making skills can significantly help individuals overcome indecision resulting from rejection sensitivity. Decision-making is a skill that can be learned and improved upon over time.
One effective technique is to break down decisions into smaller, manageable steps. By doing so, individuals can avoid feeling overwhelmed or paralyzed by the fear of making the wrong choice. They can also consider the potential outcomes and consequences of each option, weighing them against their personal values and goals.
Seeking different perspectives can also aid in decision-making. Consulting with trusted friends, family members, or mentors can provide valuable insights and help individuals gain a clearer understanding of their options.
Seeking Therapy or Counseling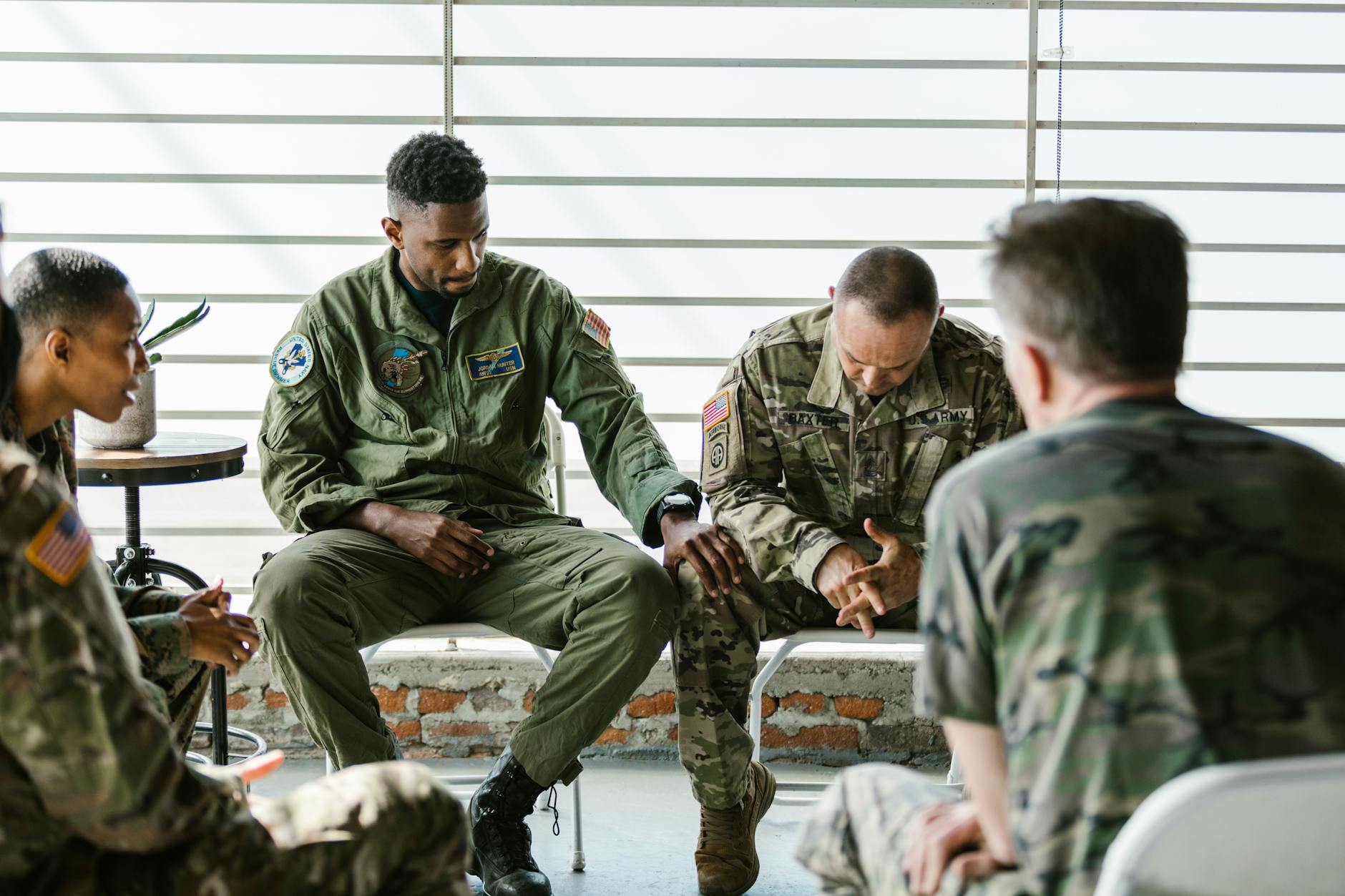 Photo of Men Supporting Each Other (Photo by RDNE Stock project)
For individuals who continue to struggle with rejection sensitivity-induced indecision, seeking therapy or counseling can be immensely beneficial. A qualified therapist can provide a safe and supportive environment to explore the underlying causes of rejection sensitivity and develop effective coping strategies.
Therapy can help individuals identify and challenge negative beliefs and thought patterns that contribute to their indecision. Through various therapeutic techniques, individuals can gain a better understanding of their emotions, develop healthier coping mechanisms, and build resilience in the face of rejection.
In conclusion, overcoming rejection sensitivity-induced indecision requires a combination of self-reflection, self-confidence building, skill development, and professional support. By implementing these strategies, individuals can regain control over their decision-making process and navigate life's challenges with greater clarity and confidence.
Conclusion
In conclusion, rejection sensitivity and indecision can be closely intertwined, leading to a cycle of hesitation and fear of rejection. Rejection sensitivity refers to the heightened sensitivity and emotional response to the perception of rejection. This can cause individuals to become overly cautious and indecisive, as they fear making choices that could potentially lead to rejection or disapproval.
Indecision, on the other hand, is the inability to make a decision or commitment, often due to a fear of making the wrong choice. This fear is amplified in individuals with high rejection sensitivity, as they are more likely to interpret neutral or ambiguous situations as signs of rejection. As a result, they may procrastinate or avoid decision-making altogether, leading to missed opportunities and increased frustration.
To overcome this cycle of rejection sensitivity and indecision, it is important to develop self-awareness and challenge negative thought patterns. Recognizing that not all decisions will result in rejection and understanding that it is a normal part of life can help to reduce the fear associated with making choices. Seeking support from trusted friends or professionals can also provide guidance and reassurance during the decision-making process.
Ultimately, building resilience and self-confidence is key to breaking free from the grip of rejection sensitivity and indecision. Embracing the possibility of rejection as a learning opportunity and focusing on personal growth can empower individuals to make confident decisions and navigate life with greater ease.
Remember, it's normal to feel hesitant at times, but with self-reflection and a willingness to step outside of your comfort zone, you can overcome rejection sensitivity and embrace a more decisive approach to life.