In today's fast-paced and demanding world, many individuals find themselves grappling with unmet needs and the resulting stress. The unmet needs could range from emotional and physical well-being to financial stability and personal fulfillment. This blog post delves into the profound impact that unmet needs can have on our overall well-being, exploring the various manifestations of stress that arise from these unfulfilled aspirations. By gaining a deeper understanding of this complex interplay between unmet needs and stress, we can equip ourselves with the knowledge and tools necessary to address these challenges head-on. Join us as we navigate the intricate landscape of unmet needs and their profound influence on our daily lives.
Understanding Unmet Needs and Stress
Stress is a ubiquitous part of life, and we often find ourselves grappling with its effects. However, few people fully understand the underlying causes of stress and how it relates to our unmet needs. In this section, we will delve into the definition of unmet needs, delve into stress as a powerful metaphor, examine the impact of unmet needs on mental health, and explore the intricate relationship between unmet needs and stress.
Definition of Unmet Needs
Unmet needs refer to the fundamental desires or requirements that are not being fulfilled in our lives. These needs can encompass a wide range of areas, including physical, emotional, social, and psychological aspects. For example, some common unmet needs may include the need for love and affection, the need for recognition and validation, or the need for a sense of belonging and connection.
Defining Stress: A Powerful Metaphor
Imagine stress as a pressure cooker, with our unmet needs acting as the heat source. When our needs go unfulfilled, the pressure within us starts to build. This metaphorical pressure cooker can manifest itself physically, emotionally, and mentally. We may experience symptoms such as tension headaches, irritability, anxiety, or even chronic health conditions if the stress persists.
Impact of Unmet Needs on Mental Health
Unmet needs can have profound effects on our mental health. When our fundamental desires are not met, we may start to feel a sense of dissatisfaction, frustration, or even despair. These negative emotions can lead to a decline in overall well-being, which in turn affects our mental state. Our ability to cope with everyday stressors diminishes, and we may find ourselves feeling overwhelmed or emotionally drained.
The Relationship Between Unmet Needs, Stress, and Rejection Sensitivity
The relationship between unmet needs, stress, and rejection sensitivity operates in a cyclical manner. Unmet needs contribute to stress, which can further exacerbate rejection sensitivity. The stress from unmet needs can heighten an individual's sensitivity to perceived rejection, creating a vicious cycle that can be challenging to break.
When stress levels are high, individuals may become more reactive and sensitive to situations that trigger feelings of rejection. This heightened sensitivity can make it challenging to accurately perceive social interactions, potentially leading to misinterpretations and further stress.
Understanding this interconnected relationship is crucial for managing and reducing stress levels. By addressing unmet needs and working on developing a more resilient mindset towards rejection, individuals can break the cycle and experience a healthier and more balanced life.
The Relationship Between Unmet Needs and Stress
Unmet needs and stress share a reciprocal relationship. When our needs are unfulfilled, stress levels tend to rise. Conversely, high levels of stress make it more challenging to address and meet our needs effectively. This cycle of unmet needs and stress can create a vicious cycle, perpetuating further negative outcomes for our mental and emotional well-being.
It is essential to recognise the connection between our unmet needs and stress, as doing so can empower us to take proactive steps towards addressing these needs. By identifying and addressing our unfulfilled desires, we can reduce the impact of stress on our mental health and cultivate a more balanced and fulfilling life.
---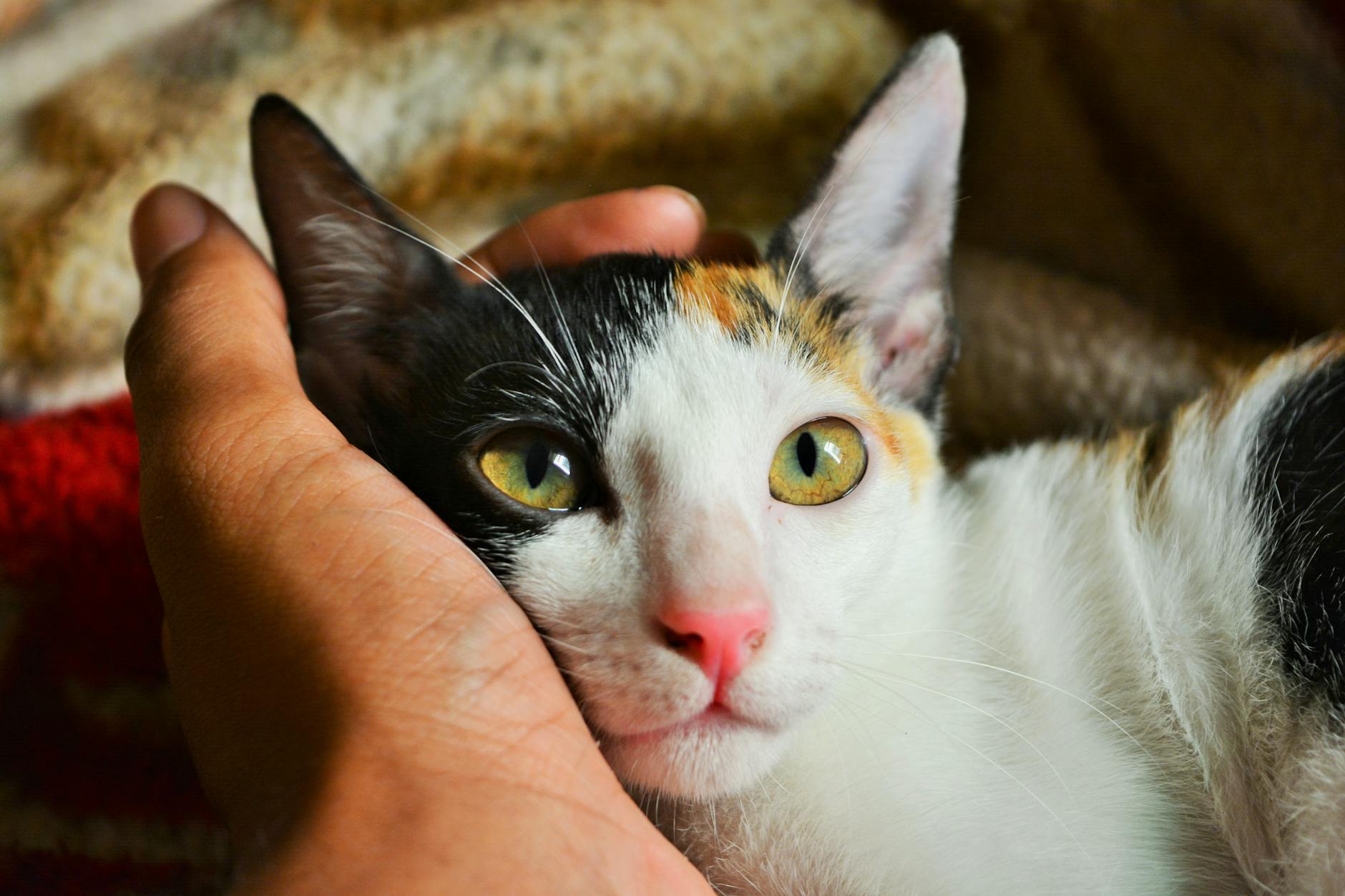 Person's Left Hand Holding Calico Cat (Photo by Amiya Nanda)
Common Unmet Needs Leading to Stress
Meeting our basic needs is essential for our well-being and overall satisfaction in life. When these needs are not adequately fulfilled, it can lead to stress and a range of negative emotions. In this section, we will explore the common unmet needs that often contribute to stress levels.
Basic Physiological Needs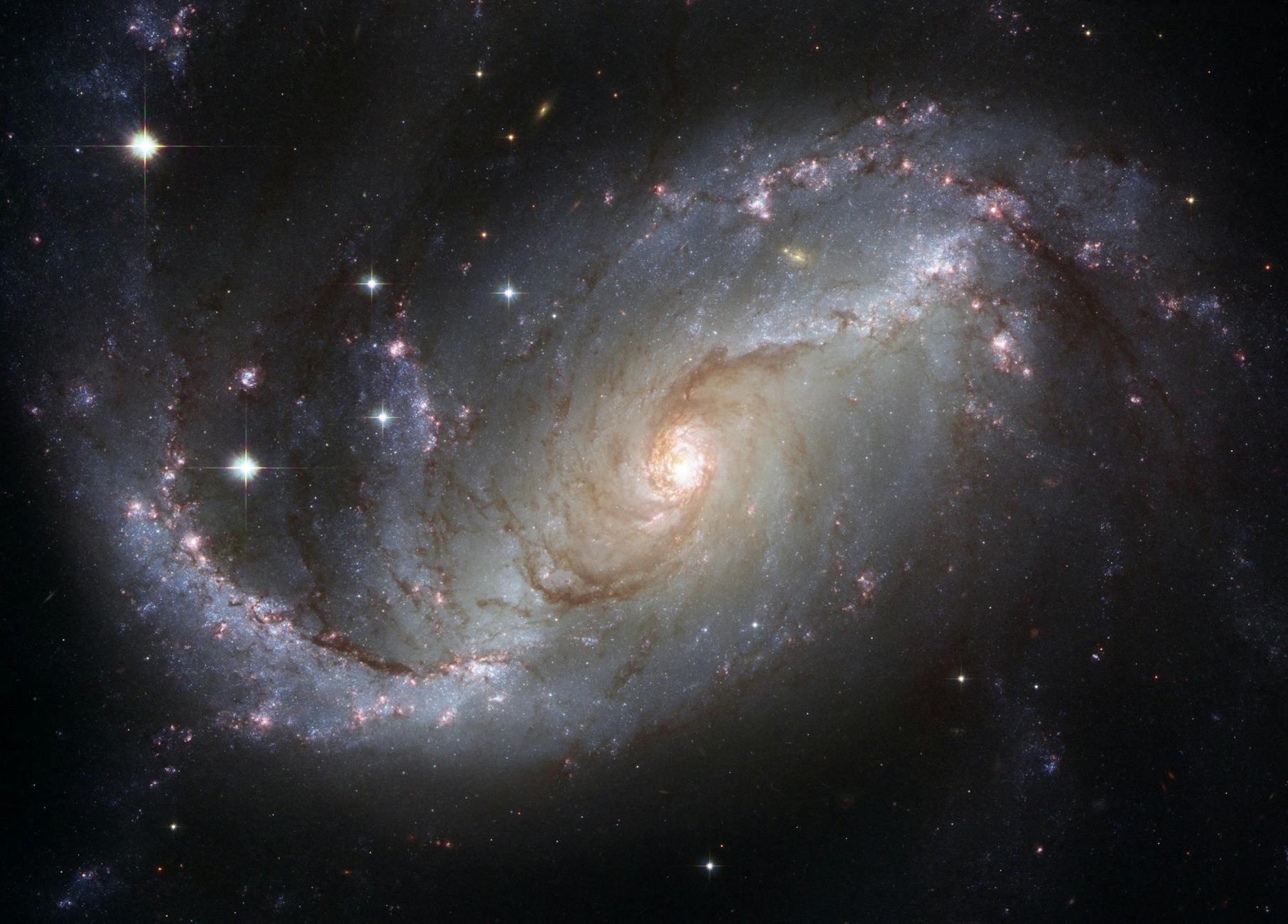 Gray and Black Galaxy Wallpaper (Photo by Pixabay)
Our physiological needs are the most fundamental and must be met to ensure our survival and physical well-being. These needs include food, water, shelter, and sleep. When these needs are unmet, it can lead to significant stress and feelings of discomfort. Lack of access to nutritious food, clean water, or a safe place to rest can all contribute to increased stress levels.
Safety and Security Needs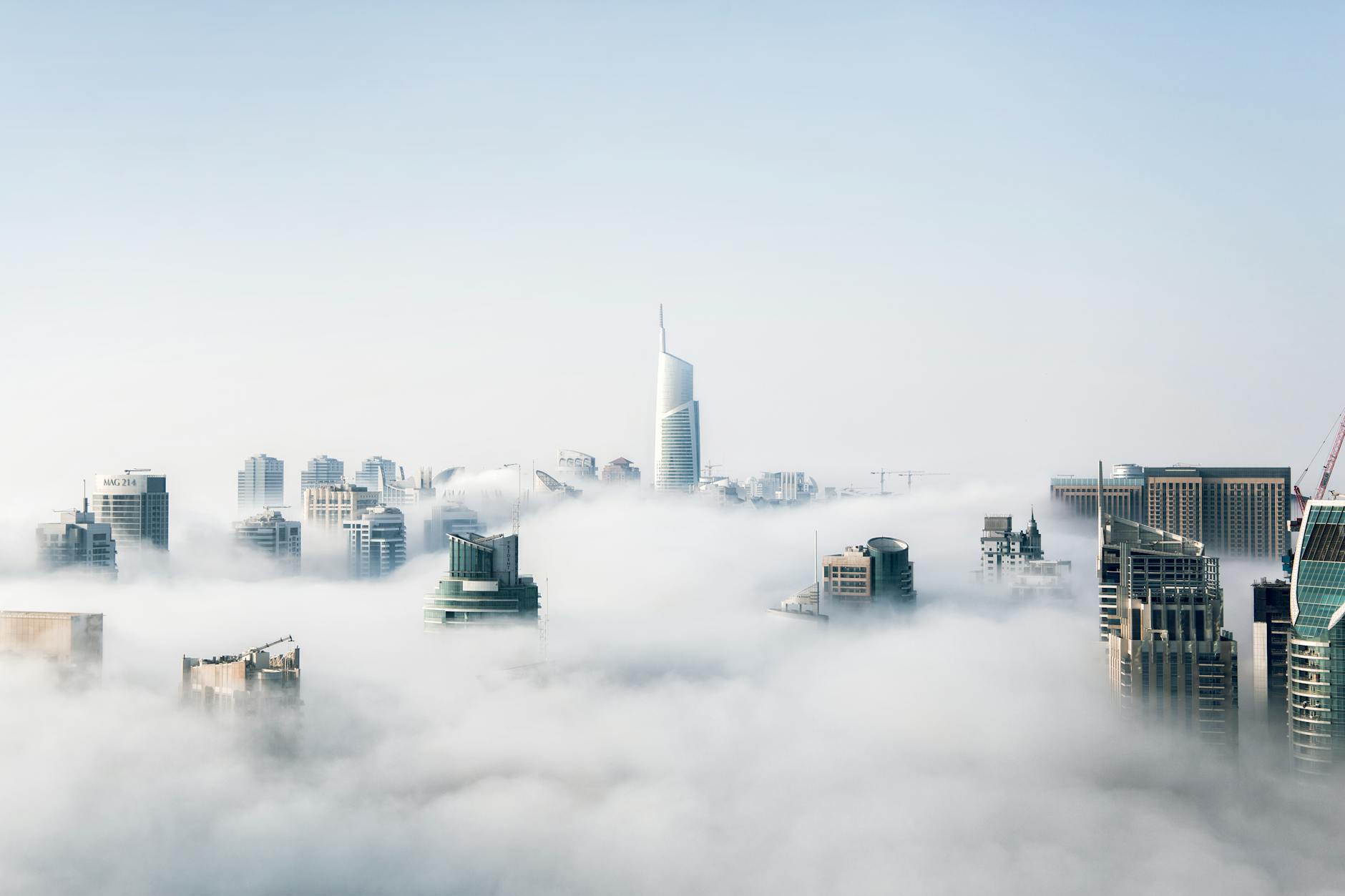 View of Cityscape (Photo by Aleksandar Pasaric)
Feeling safe and secure is a vital need for every individual. This includes physical safety, financial security, and emotional stability. When we are unable to meet these needs, whether due to living in an unsafe environment, experiencing financial instability, or lacking a support system, it can result in chronic stress and anxiety.
Social Belonging Needs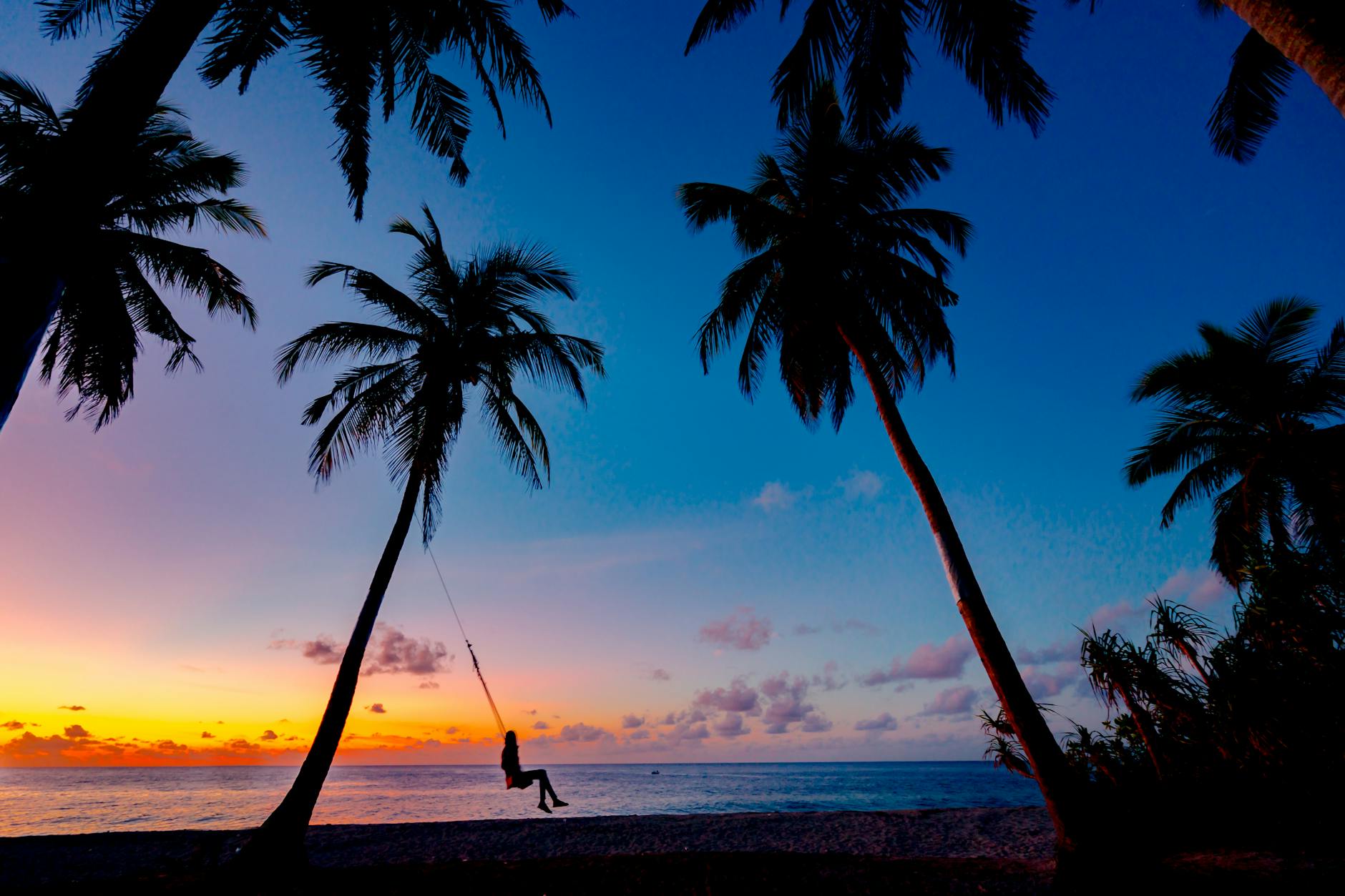 Silhouette Of A Person On A Swing (Photo by Asad Photo Maldives)
Humans are social creatures, and a sense of belonging is crucial for our emotional well-being. When we are unable to form meaningful connections and relationships, whether due to isolation, a lack of support from others, or difficulty in fitting in, it can lead to feelings of loneliness, rejection, and stress.
Esteem and Recognition Needs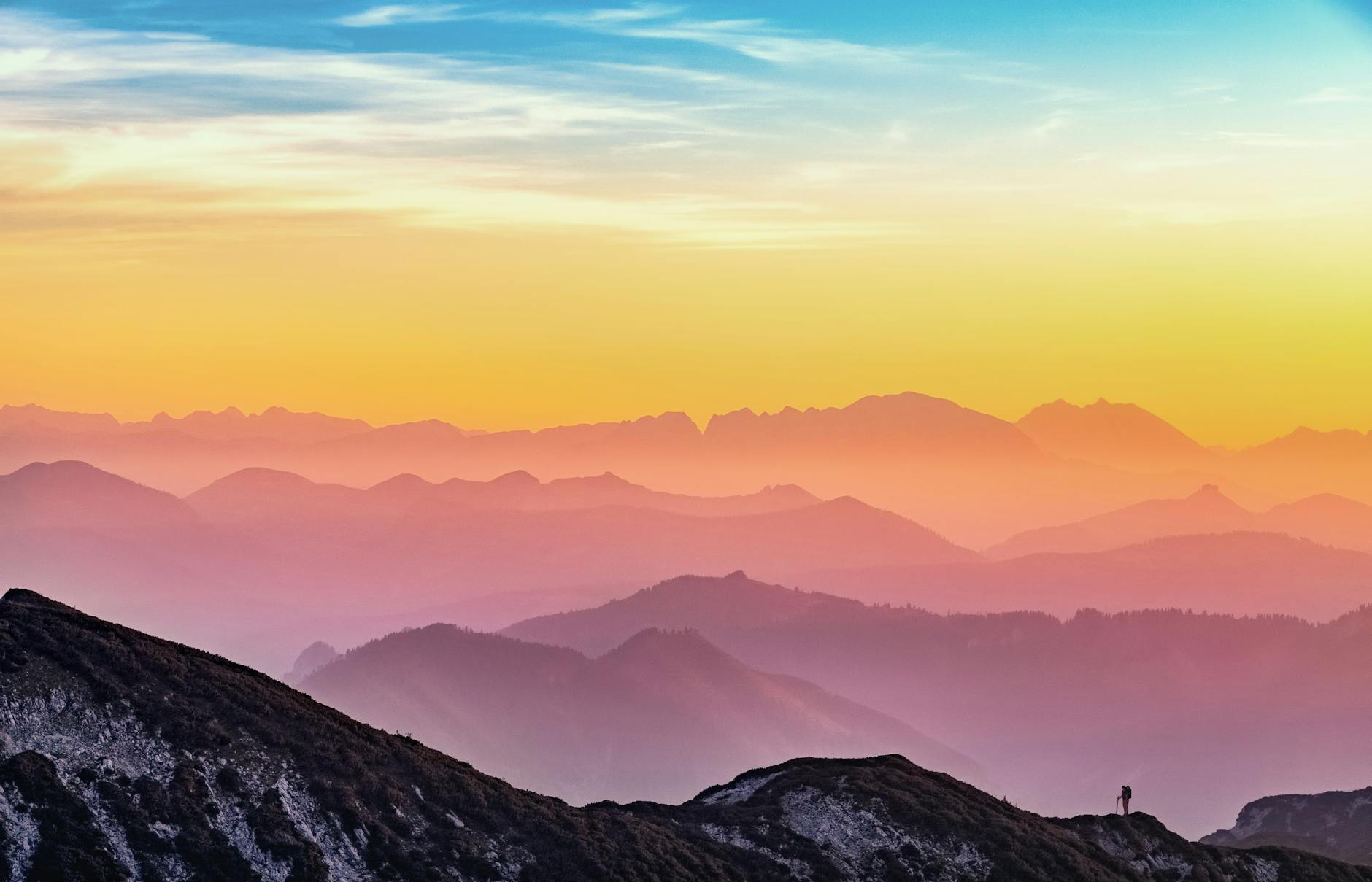 Silhouette Of Mountains (Photo by Simon Berger)
Having a sense of self-esteem and receiving recognition for our accomplishments is essential for our self-worth and overall happiness. When our efforts and achievements go unnoticed or when we feel undervalued, it can result in low self-esteem, self-doubt, and increased stress levels.
Self-Actualisation Needs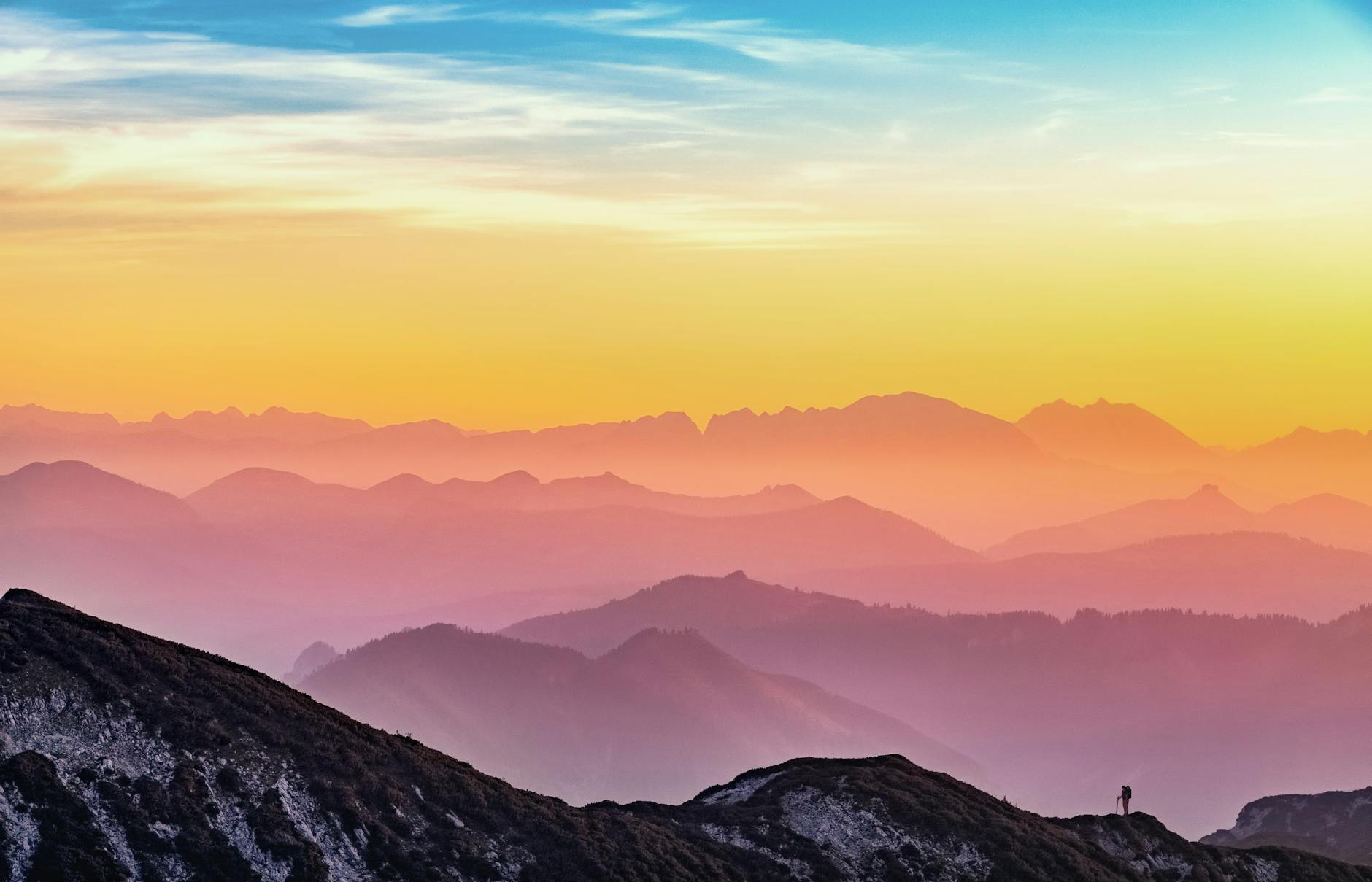 Silhouette Of Mountains (Photo by Simon Berger)
Our self-actualization needs involve personal growth, fulfilling our potential, and pursuing our passions and aspirations. When we are unable to pursue our goals or lack the opportunities to express our true selves, it can lead to a sense of unfulfillment and dissatisfaction, contributing to stress and a lack of contentment.
Unmet needs can significantly impact our overall well-being and contribute to heightened stress levels. By recognizing and addressing these needs, we can work towards reducing stress and living a more fulfilling life. In the next sections, we will explore effective strategies for meeting these needs and managing stress effectively.
Identifying Unmet Needs in Your Life
Uncovering the unmet needs in our lives can be a key step towards reducing stress and achieving greater fulfillment. By identifying these needs, we gain valuable insights into what is truly important to us and can take proactive steps to address them. In this section, we will explore three effective strategies for identifying unmet needs: self-reflection and awareness, seeking professional help, and identifying patterns and triggers.
Self-Reflection and Awareness
Self-reflection is a powerful tool for gaining insights into our own needs and desires. By taking the time to examine our thoughts, feelings, and behaviors, we can uncover patterns and identify areas where our needs may not be fully met.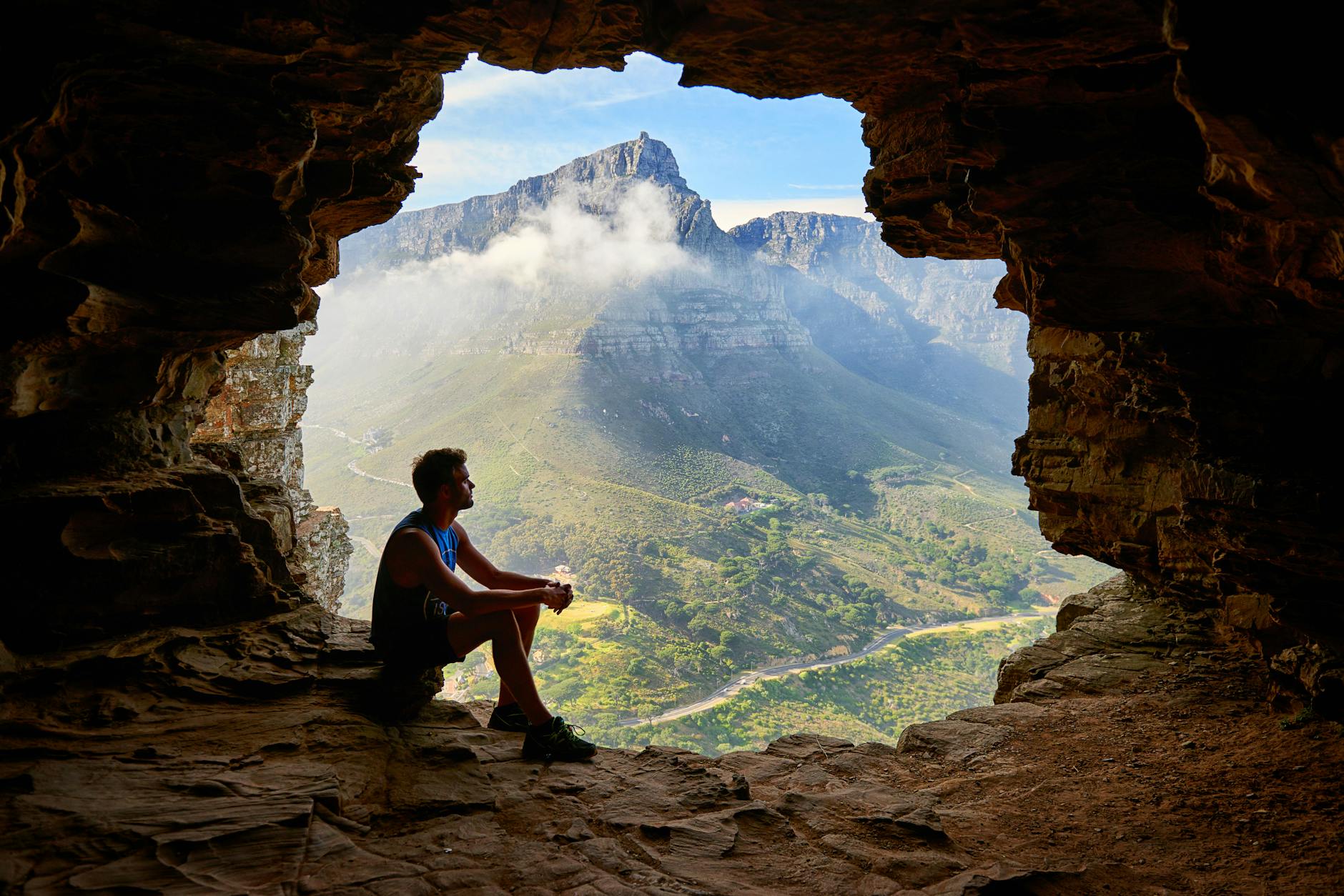 Photo of Man Sitting on a Cave (Photo by M Venter)
Engaging in regular self-reflection allows us to develop a deeper understanding of ourselves and our values. This can be done through journaling, meditation, or simply setting aside dedicated time for introspection. By asking ourselves questions such as "What makes me feel fulfilled?" or "What aspects of my life leave me feeling unsatisfied?", we can start to uncover the areas where our needs may be unmet.
Seeking Professional Help
Sometimes, identifying our own unmet needs can be challenging, especially if we are facing complex emotions or have deep-rooted issues. In such cases, seeking professional help can provide valuable guidance and support.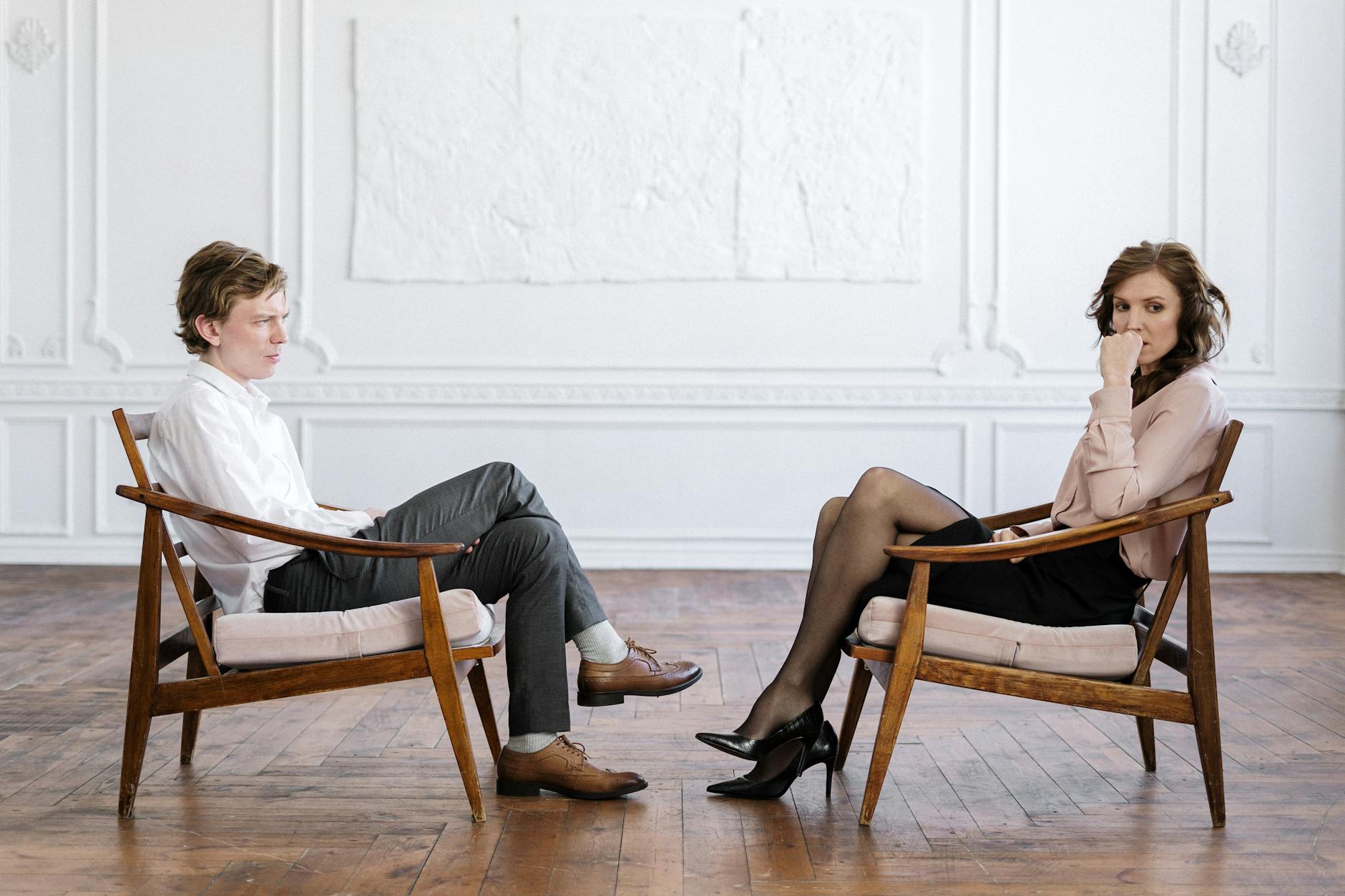 Woman in White Long Sleeve Shirt and Gray Pants Sitting on Brown Wooden Chair (Photo by cottonbro studio)
Therapists, counselors, or coaches are trained professionals who can help us navigate our emotions and uncover hidden needs. Through open and honest conversations, they can help us gain clarity and explore underlying factors that may be contributing to our stress. Their expertise and perspective can offer fresh insights and facilitate personal growth.
Identifying Patterns and Triggers
Patterns and triggers play a significant role in our lives, often revealing unmet needs that we may not be consciously aware of. By paying attention to recurring themes or situations that cause us distress, we can begin to decipher the underlying needs they represent.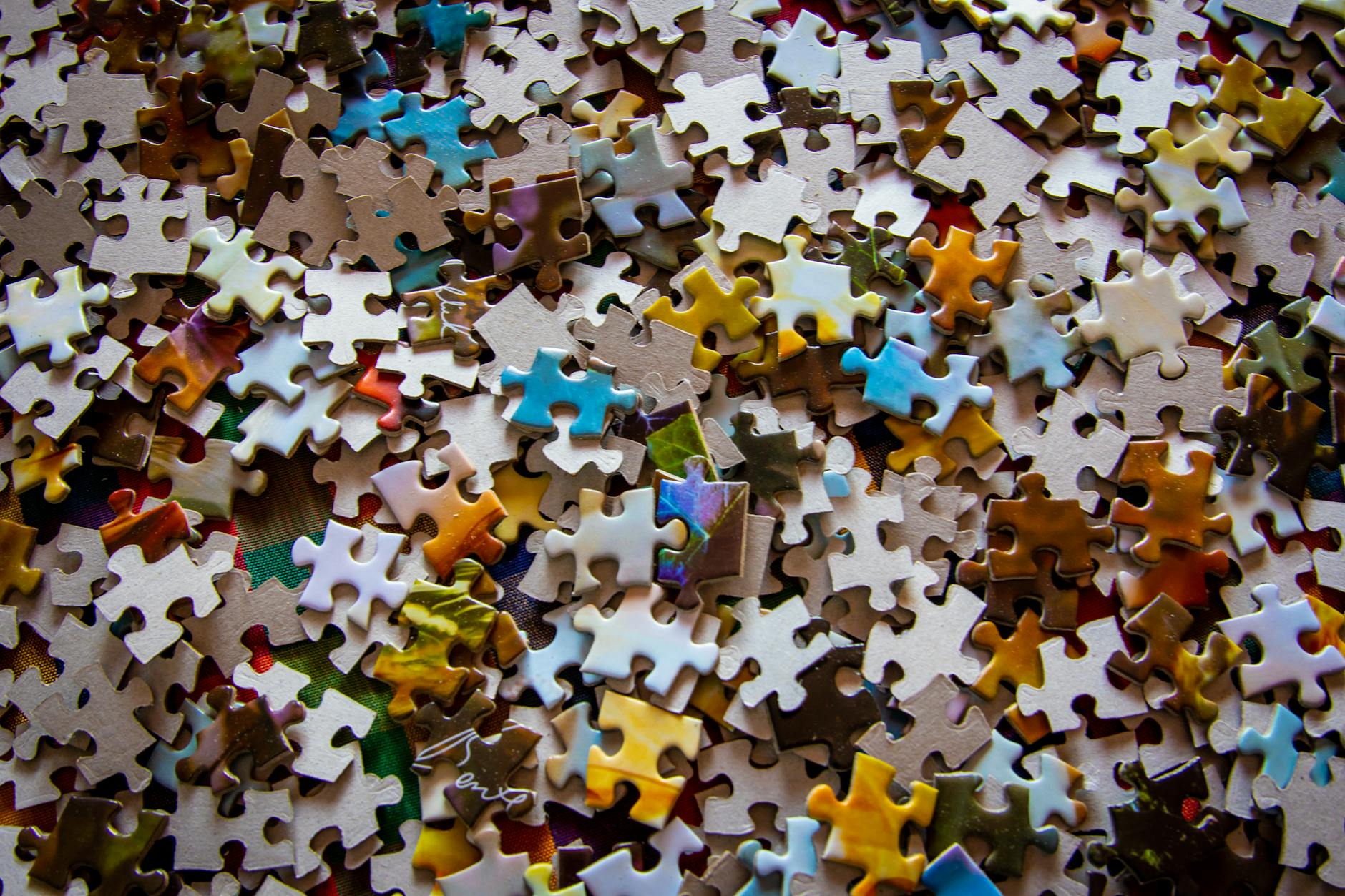 Assorted Puzzle Game (Photo by Magda Ehlers)
One way to identify patterns is to keep a journal or record of situations that provoke strong emotions or stress. By looking for commonalities or recurring themes, we can start to identify the needs that are not being fulfilled. For example, if we consistently feel overwhelmed in social situations, it may indicate a need for alone time and self-care.
Additionally, triggers can provide valuable clues about unmet needs. Triggers are events or circumstances that elicit strong emotional reactions. By exploring what specifically triggers us and why, we can discover the deeper needs that are being unmet. This awareness empowers us to find healthier ways to meet those needs and reduce stress.
In summary, identifying unmet needs in our lives requires self-reflection, seeking professional help, and paying attention to patterns and triggers. By employing these strategies, we can gain valuable insights and take proactive steps towards meeting our needs, reducing stress, and living a more fulfilling life.
The Effects of Stress from Unmet Needs
Stress can have significant impacts on various aspects of our lives when our needs are left unmet. Whether it's physical, mental, emotional, or social, the effects of stress can be felt across multiple domains. Let's explore the different ways in which unmet needs can lead to stress and its consequences.
Physical Health Effects
Unmet needs can take a toll on our physical well-being. The stress resulting from unmet needs can manifest in various physical symptoms, such as:
Headaches and migraines: Stress can contribute to tension headaches or even trigger migraines, causing discomfort and affecting our daily activities.
Insomnia and sleep disturbances: When our needs go unfulfilled, it can disrupt our sleep patterns, leading to difficulty falling asleep, staying asleep, or experiencing quality sleep.
Digestive issues: Stress can impact our digestive system, resulting in symptoms like stomachaches, indigestion, constipation, or diarrhea.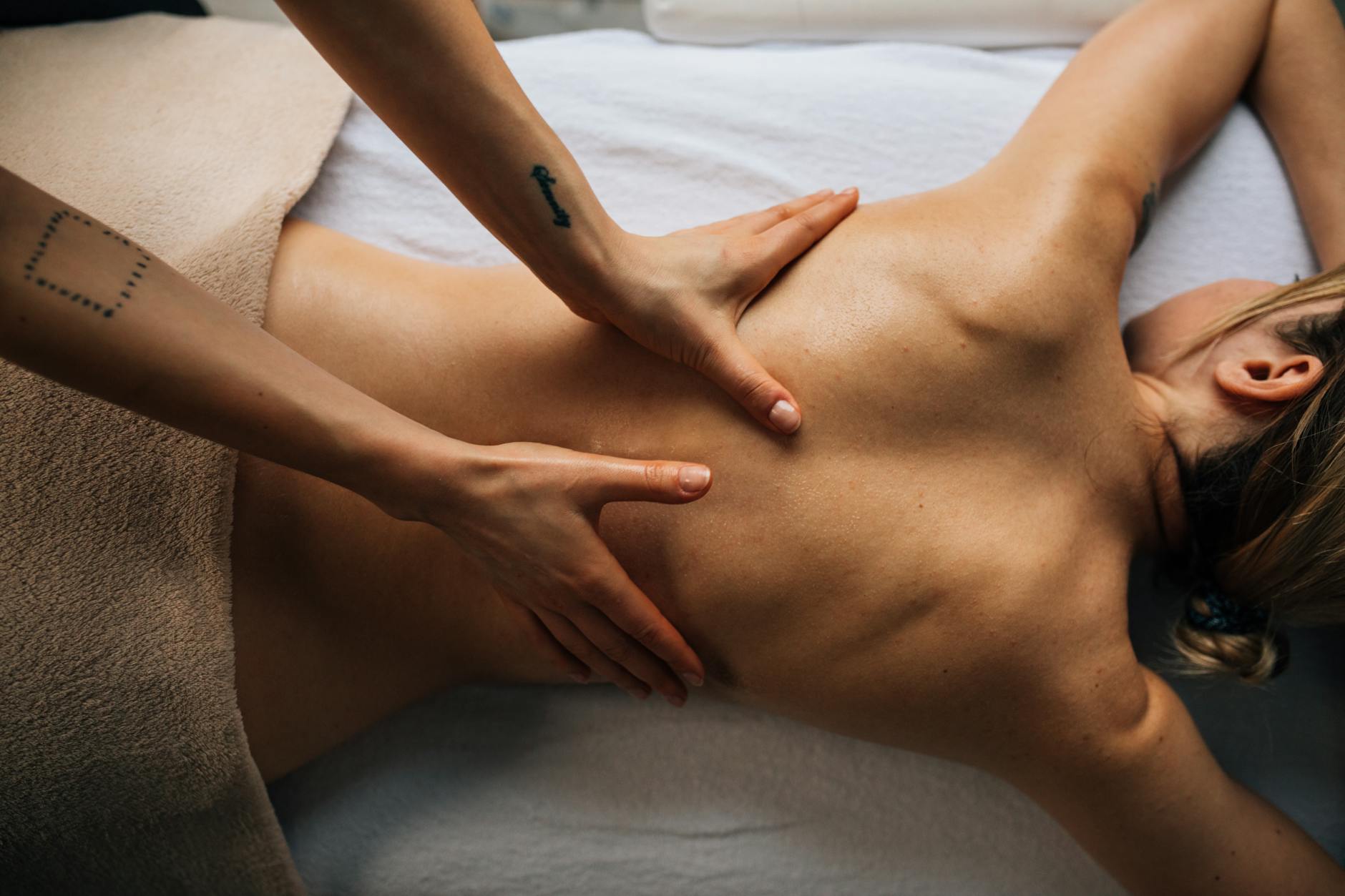 A Woman Having a Massage (Photo by KoolShooters)
Mental and Emotional Effects
The effects of stress from unmet needs extend beyond the physical realm and can profoundly impact our mental and emotional well-being. Some common mental and emotional consequences include:
Anxiety and worry: Unmet needs can create feelings of uncertainty and concern, leading to heightened anxiety levels and persistent worrying.
Depression and mood swings: When our needs are consistently unmet, it can contribute to feelings of sadness, hopelessness, and emotional instability.
Difficulty concentrating and making decisions: Stress can make it challenging to focus, concentrate, and make sound decisions, affecting our productivity and overall cognitive functioning.
Interpersonal and Social Effects
Unmet needs can also affect our relationships and social interactions, leading to significant interpersonal challenges. Some social consequences of stress from unmet needs include:
Conflict and strained relationships: When our needs are not met, it can lead to conflicts and tensions within our personal and professional relationships, straining the connection with others.
Feelings of isolation and loneliness: Inadequately addressing our needs can leave us feeling isolated and disconnected from our support systems, potentially leading to loneliness.
Difficulty establishing boundaries: The stress resulting from unmet needs can make it harder to set boundaries in relationships, causing further strain and affecting our overall well-being.
In conclusion, the effects of stress from unmet needs can permeate multiple aspects of our lives. It is crucial to recognize and address our needs to mitigate the adverse consequences on our physical health, mental and emotional well-being, and interpersonal relationships. By prioritizing self-care and seeking support when needed, we can better manage stress and cultivate a healthier and more fulfilling life.
Coping Strategies for Managing Unmet Needs and Stress
Stress and unmet needs are common experiences that can have a significant impact on our well-being. It is crucial to develop effective coping strategies to manage these challenges. By incorporating self-care practices, seeking support from loved ones, and developing healthy coping mechanisms, you can navigate these difficult times more successfully.
Self-Care Practices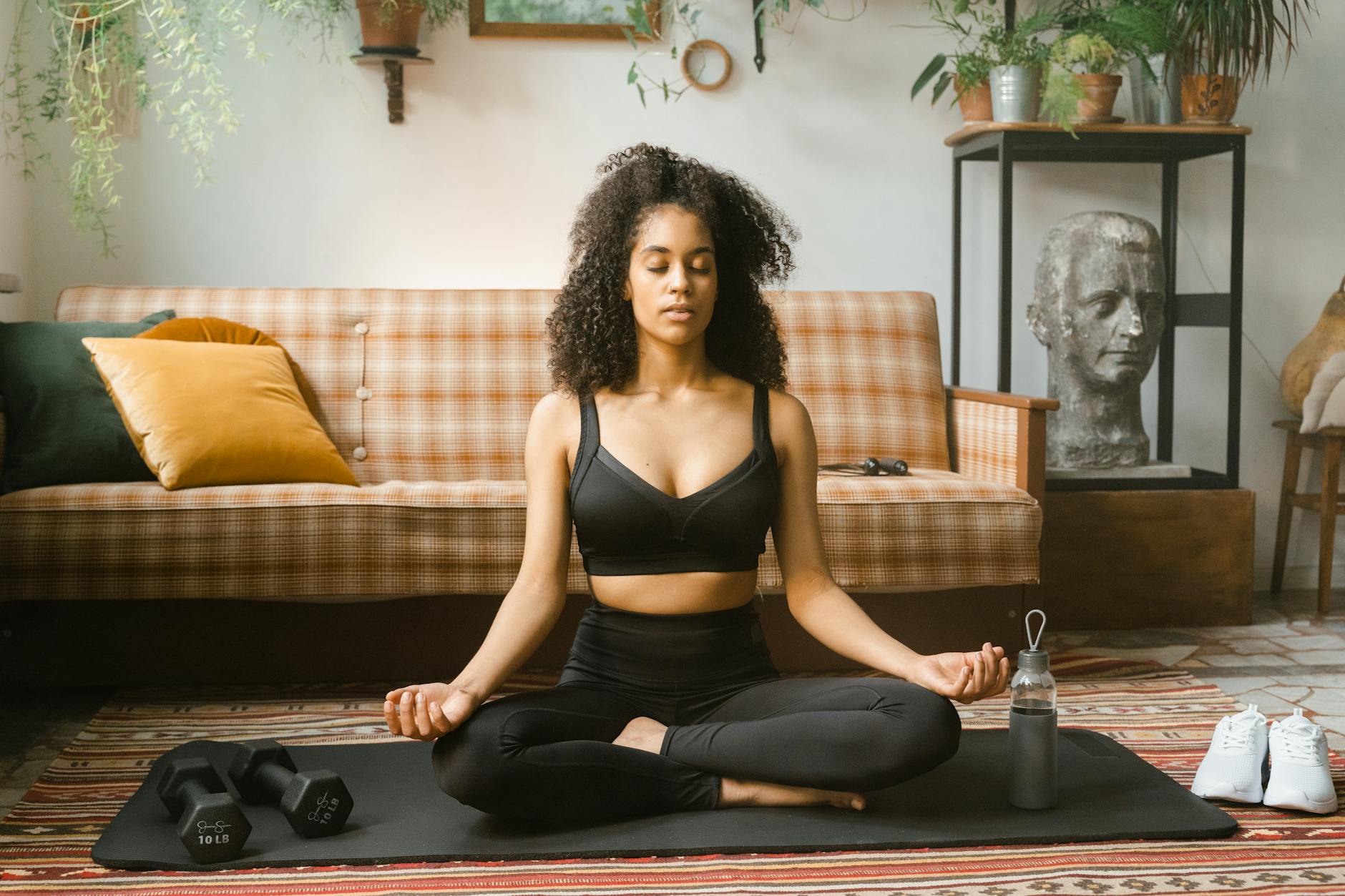 Woman in Black Activewear Meditating Indoors (Photo by MART PRODUCTION)
Taking care of yourself is vital when dealing with unmet needs and stress. Engaging in self-care practices can help you recharge and build resilience. Here are a few strategies to consider:
Prioritize relaxation: Set aside time each day for activities that help you relax and unwind. This could include practices such as meditation, deep breathing exercises, or taking a warm bath.
Engage in physical activity: Regular exercise not only improves physical health but also has a positive impact on mental well-being. Find activities you enjoy, whether it's going for a walk, practising yoga, or just adding movement into your everyday (dance like no one is watching).
Get enough sleep: Adequate sleep is essential for managing stress and maintaining overall well-being. Establish a consistent bedtime routine and ensure you are getting the recommended hours of sleep each night.
Eat nutritious meals: Nourishing your body with a balanced diet can boost your energy levels and improve your mood. Aim to consume a variety of fruits, vegetables, lean proteins, and whole grains.
Seeking Support from Loved Ones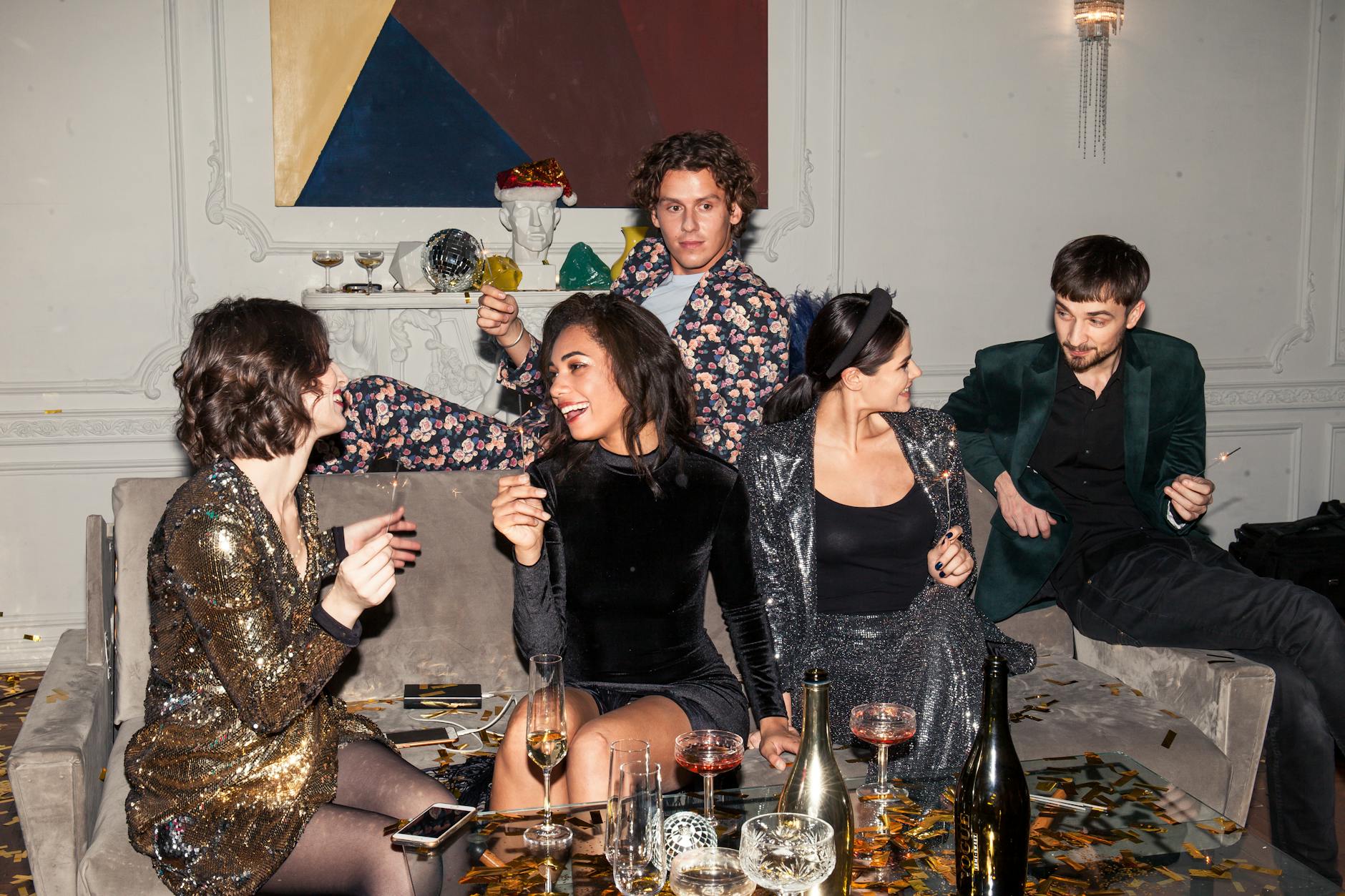 People Having A Get Together (Photo by cottonbro studio)
Navigating unmet needs and stress can feel overwhelming when done alone. Seeking support from loved ones can provide comfort and guidance during challenging times. Consider the following approaches:
Confide in a trusted friend or family member: Share your experiences and feelings with someone you trust. Having someone to listen and offer support can make a significant difference in managing stress and unmet needs.
Join support groups or communities: Connecting with individuals who are going through similar challenges can be incredibly beneficial. Look for local support groups or online communities where you can share experiences, gain insights, and receive emotional support.
Communicate openly: Honest and open communication with your loved ones is essential. Express your needs and feelings, and don't hesitate to ask for help when necessary. Remember, your loved ones are there for you, and they want to support you.
Developing Healthy Coping Mechanisms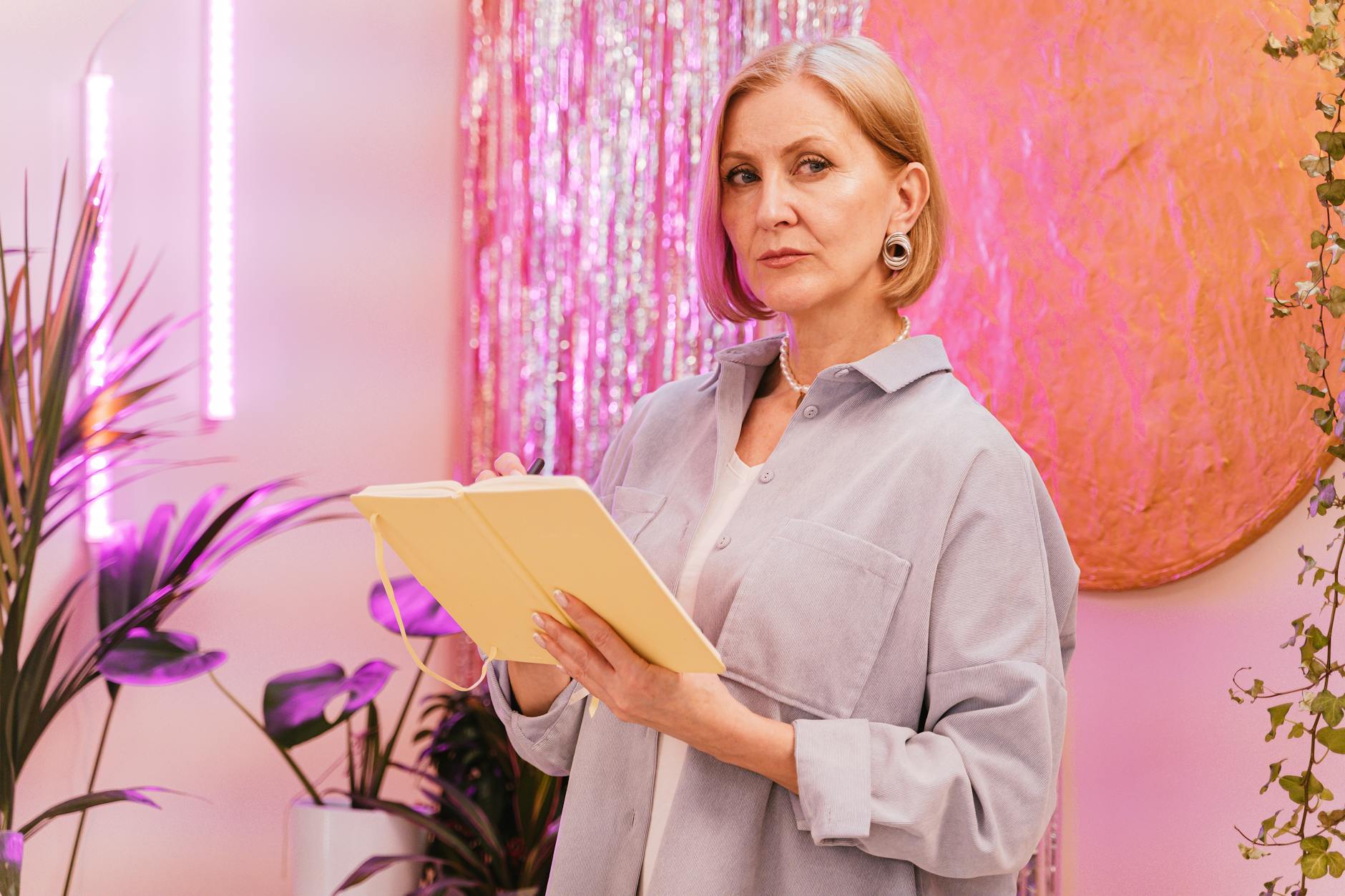 A Mature Woman Writing in a Journal (Photo by Antoni Shkraba)
Building healthy coping mechanisms is crucial for long-term well-being and managing stress related to unmet needs. Consider the following strategies:
Practice mindfulness: Mindfulness involves paying attention to the present moment without judgment. It can help you manage stress more effectively by promoting self-awareness and reducing reactivity. Explore mindfulness techniques such as mindful breathing, body scans, or mindful eating.
Journaling: Writing down your thoughts and feelings in a journal can be a therapeutic way to process and cope with stress. Take time to reflect, gain insights, and identify any patterns or triggers that contribute to your stress. The Rejection Sensitivity journal
Engage in hobbies and activities: Engaging in activities you enjoy can provide a sense of fulfillment and act as a healthy distraction from stress. Whether it's painting, playing a musical instrument, or gardening, make time for hobbies that bring you joy.
Remember, coping with unmet needs and stress is a journey that requires patience and self-compassion. Incorporating these coping strategies into your life can help you navigate difficult times more effectively and improve your overall well-being.
Conclusion
In conclusion, unmet needs can often lead to stress and anxiety in our lives. When our basic emotional, physical, or psychological needs are not met, it can create a sense of unease and tension within us. This can manifest itself in various ways, such as irritability, restlessness, or even physical symptoms like headaches or sleep disturbances.
To mitigate the impact of unmet needs on our stress levels, it is crucial to identify and address these needs proactively. By taking the time to understand our own needs and ensuring that they are met, we can significantly reduce the stress and tension we experience. This may involve seeking support from loved ones, practising self-care activities, or seeking professional help when needed.
It is also important to note that addressing unmet needs in a community can lead to improved well-being, stronger social bonds, and a more resilient and inclusive society.