Everyone's on a quest for happiness. But did you know that happiness is deeply connected to a little chemical in your brain called dopamine? This neurotransmitter, often referred to as the 'feel-good hormone,' plays a crucial role in our ability to feel pleasure, satisfaction, and motivation. But, for various reasons, many of us could benefit from a bit more dopamine in our lives. The good news? There are 22 easy ways to generate more dopamine, which we'll explore in this blog. Whether it's through diet, exercise, or simple daily habits, you'll discover how to boost your dopamine levels and potentially increase your overall happiness. So, why wait? Let's dive in and find out more.
What is Dopamine?
In this section, we will delve into the fascinating world of dopamine, the brain chemical that plays a crucial role in our motivation, pleasure, and reward systems. Have you ever wondered why you feel a sense of joy when achieving a goal or experiencing something pleasurable? Well, dopamine is the neurotransmitter responsible for those feelings! So, let's dive right in and unravel the secrets of dopamine.
The Science Behind Dopamine
Dopamine is a neurotransmitter, a chemical messenger that carries signals between nerve cells in the brain. It belongs to a class of chemicals called catecholamines, which also include norepinephrine and epinephrine. Dopamine acts as a key player in various brain functions, such as regulating movement, emotions, and the brain's pleasure and reward pathways.
How Does Dopamine Work?
To understand how dopamine works, imagine it as a series of interconnected highways within your brain. These highways, known as neural pathways, allow dopamine to travel from one region to another, delivering its signals along the way. When something exciting or rewarding happens, such as receiving a compliment or achieving a goal, dopamine is released into these pathways, creating a sense of pleasure and reinforcing the behavior that led to its release.
The Role of Dopamine in Motivation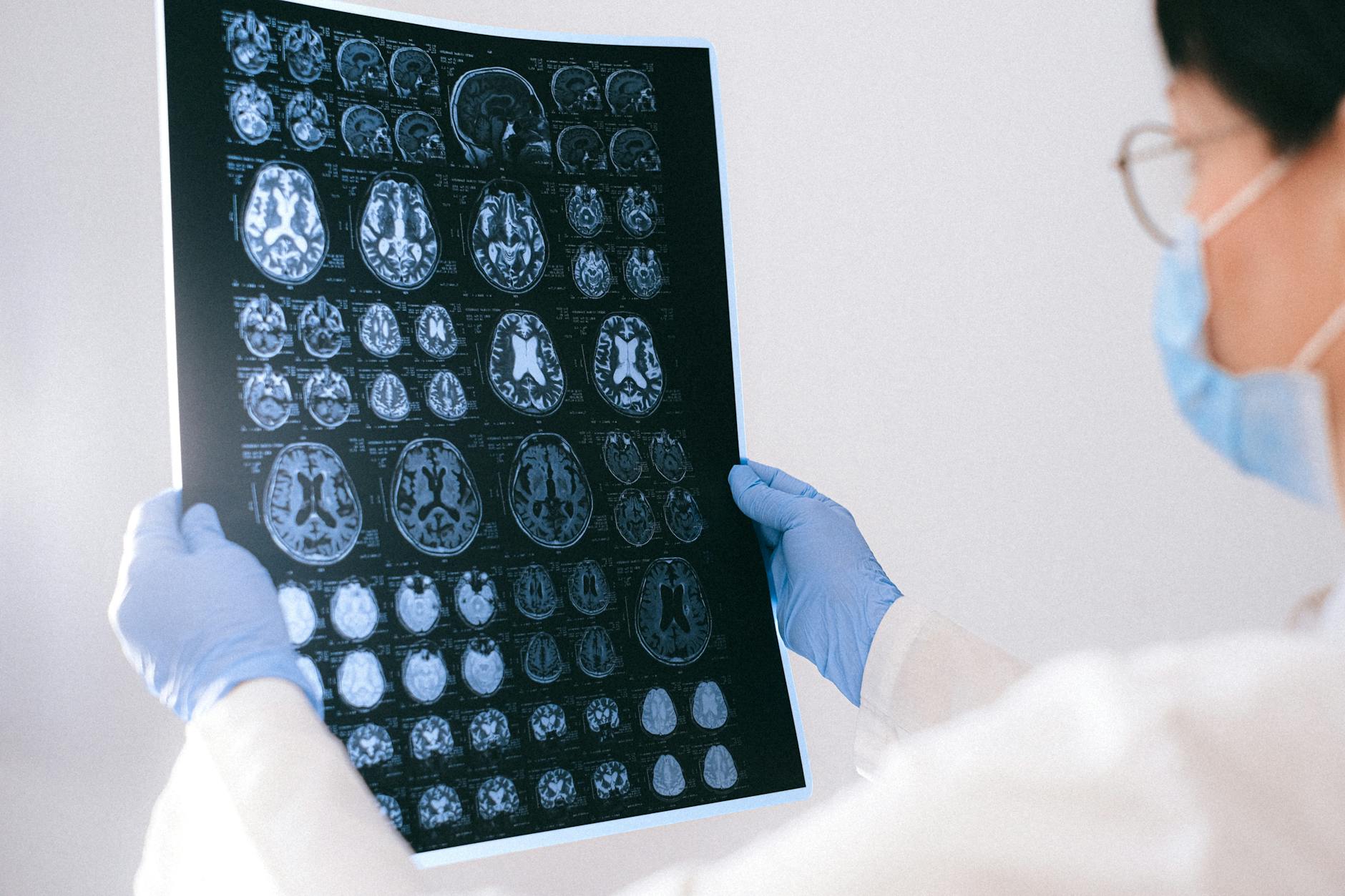 A Doctor Holding an MRI Result of the Brain (Photo by Anna Shvets)
Dopamine plays a vital role in our motivation levels. It acts as a natural incentive, encouraging us to pursue activities that bring us joy and satisfaction. When dopamine is released during a pleasurable experience, it reinforces the neural pathways associated with that activity. This reinforcement creates a desire to repeat the behavior, leading to increased motivation and engagement.
Dopamine and Addiction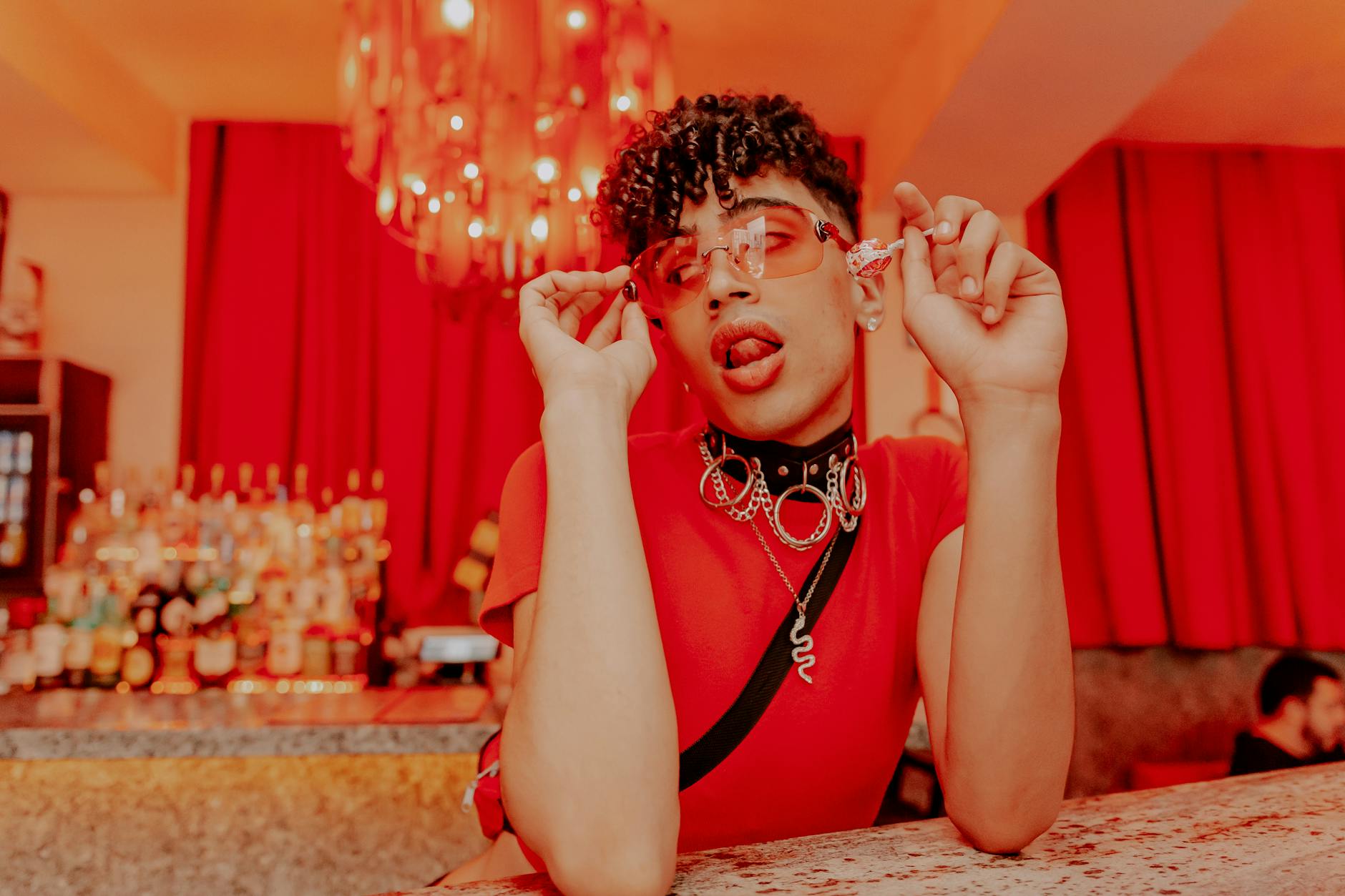 Red Toned Image of a Boy in a Collar and Sunglasses with a Lollipop Making a Face at a Bar (Photo by Paloma Clarice)
While dopamine can be beneficial in motivating us to pursue healthy rewards, it can also contribute to addictive behaviors. Certain substances, such as drugs and alcohol, can hijack the brain's reward system by flooding it with dopamine. This flood overwhelms the natural balance and can lead to addiction. Understanding the role of dopamine in addiction is crucial for developing strategies to overcome it.

Understanding the Importance of Dopamine
Dopamine, often referred to as the "feel-good" neurotransmitter, plays a crucial role in our overall well-being and everyday experiences. In this section, we will explore how dopamine affects our well-being, its role in motivation and reward, as well as its impact on mood regulation.
How Dopamine Affects Our Well-Being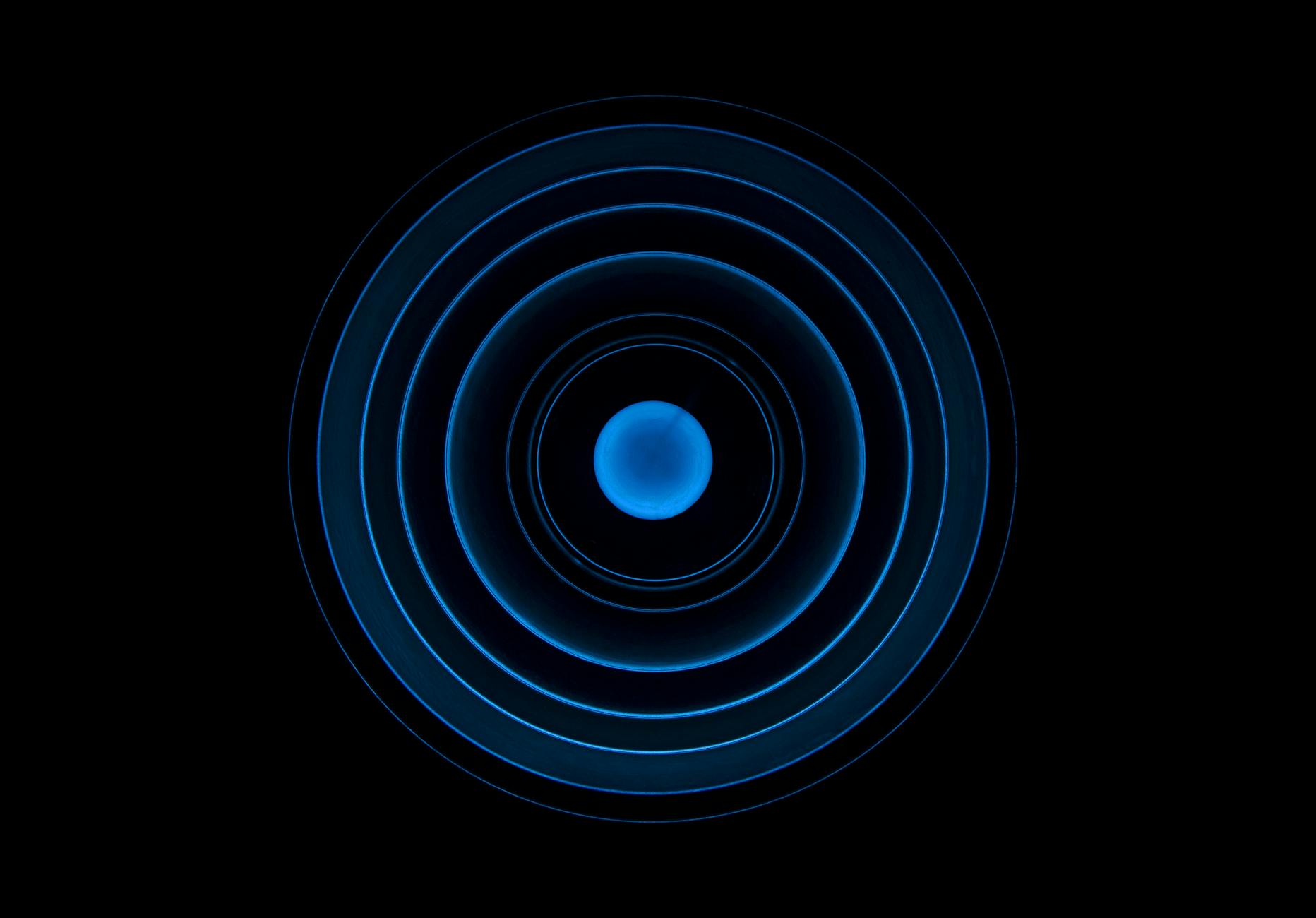 Low Angle View of Spiral Staircase Against Black Background (Photo by Pixabay)
Dopamine, a chemical messenger in the brain, influences various aspects of our lives, from motivation and pleasure to learning and memory. It has a profound impact on our overall well-being by contributing to feelings of happiness, satisfaction, and even contentment.
When dopamine is released in the brain, it creates a sense of reward and reinforces positive behaviours. This can range from accomplishing a goal, enjoying a delicious meal, or simply engaging in activities that bring joy. By experiencing these moments of reward, our overall well-being is positively influenced, leading to increased motivation and a greater sense of fulfilment.
The Role of Dopamine in Motivation and Reward
Dopamine serves as a powerful motivator, driving us to take action and pursue our goals. It acts as a sort of "carrot on a stick," providing us with a sense of anticipation and pleasure as we work towards achieving our desires.
Think of dopamine as the fuel that powers our motivation engine. It helps us overcome obstacles and persevere in the face of challenges. By releasing dopamine in response to progress or accomplishment, our brain reinforces the behaviours that lead us closer to our goals, keeping us motivated and focused on achieving success.
Dopamine and Mood Regulation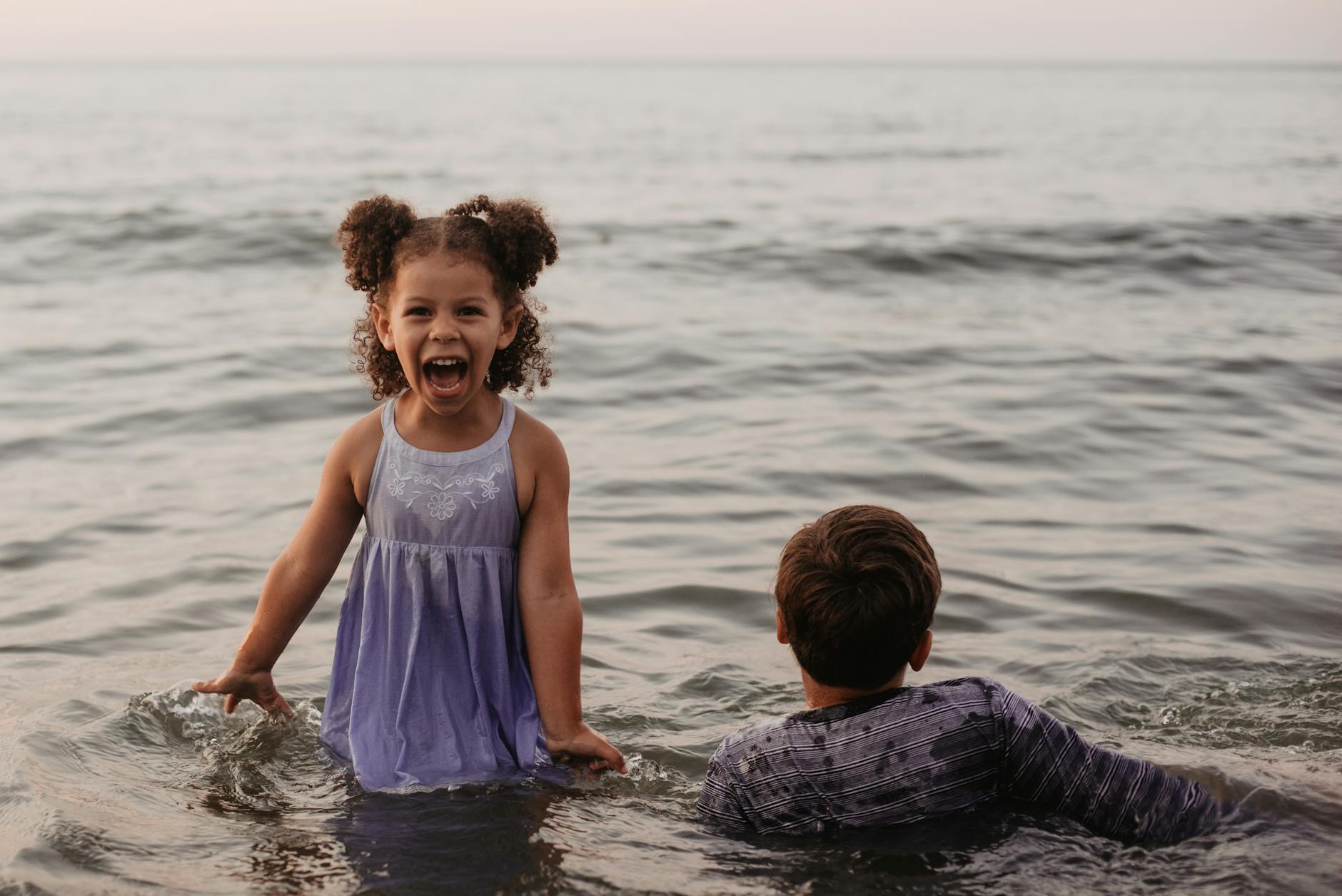 Photo Of Children In The Water (Photo by Emma Bauso)
Not only does dopamine play a role in motivation and reward, but it also has a significant impact on our mood regulation. Imbalances in dopamine levels can contribute to feelings of depression, anxiety, and other mood disorders.
When dopamine levels are insufficient, individuals may experience a lack of motivation, decreased energy levels, and a general feeling of apathy. On the other hand, excessive dopamine can lead to impulsive behaviour, restlessness, and even addiction.
Maintaining a healthy balance of dopamine is crucial for our overall emotional well-being. Engaging in activities that naturally boost dopamine production, such as exercise, listening to music, and spending time with loved ones, can help regulate our moods and promote a positive outlook on life.
In conclusion, understanding the importance of dopamine is key to unlocking our potential for happiness and fulfilment. By recognizing how dopamine affects our well-being, its role in motivation and reward, and its impact on mood regulation, we can strive to create a lifestyle that fosters a healthy dopamine balance. So, let's embrace the power of dopamine and embark on a journey towards a more joyful and rewarding life!
Natural Ways to Boost Dopamine Levels
Engaging in Physical Exercise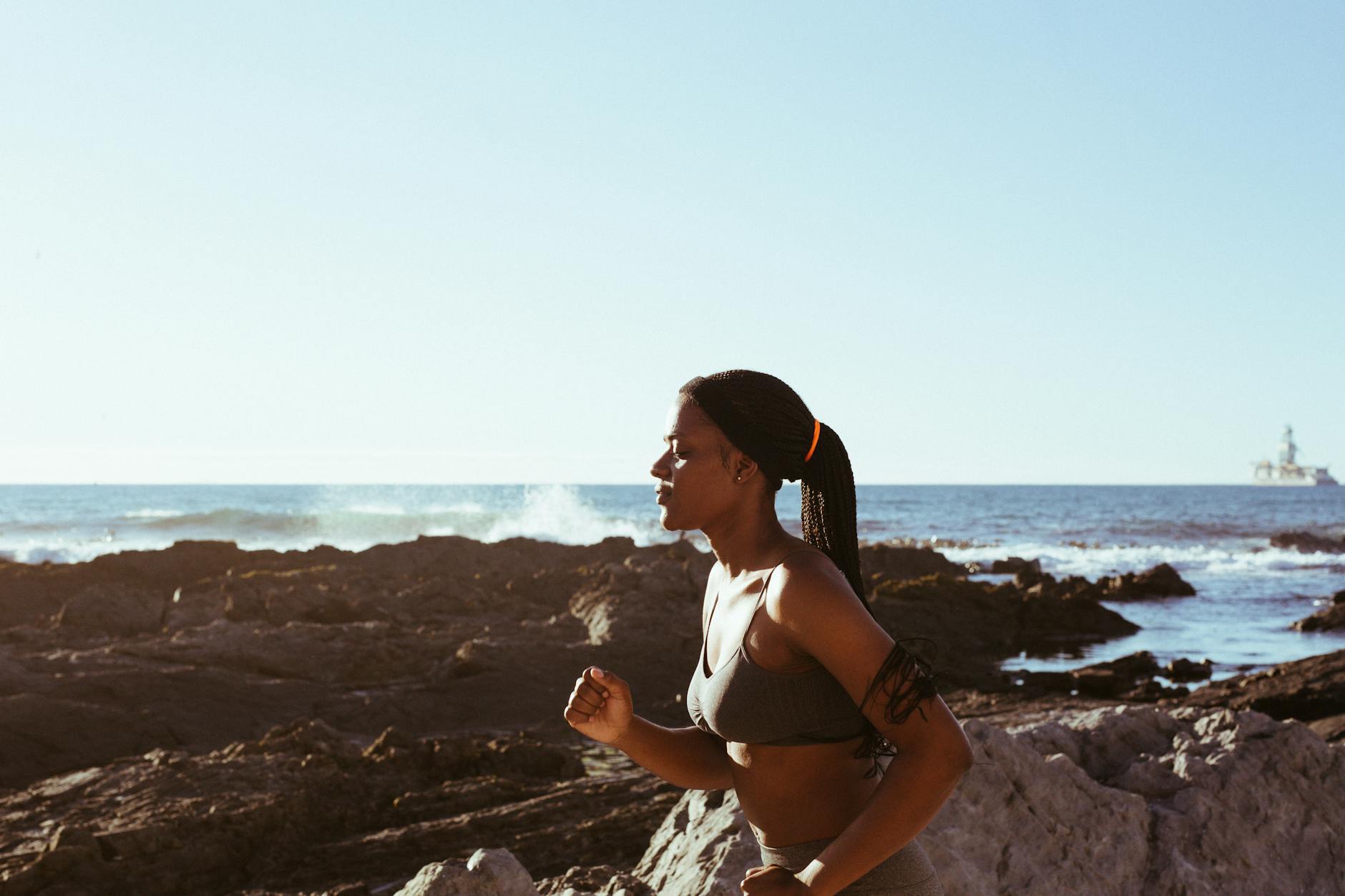 Woman Jogging (Photo by RF._.studio)
Physical exercise is not only beneficial for your physical health but also for your mental well-being. Engaging in regular exercise can help boost dopamine levels in your brain. Whether it's going for a run, hitting the gym, or even dancing to your favorite tunes, physical activity stimulates the release of dopamine, leaving you feeling happier and more energized.
Listening to Music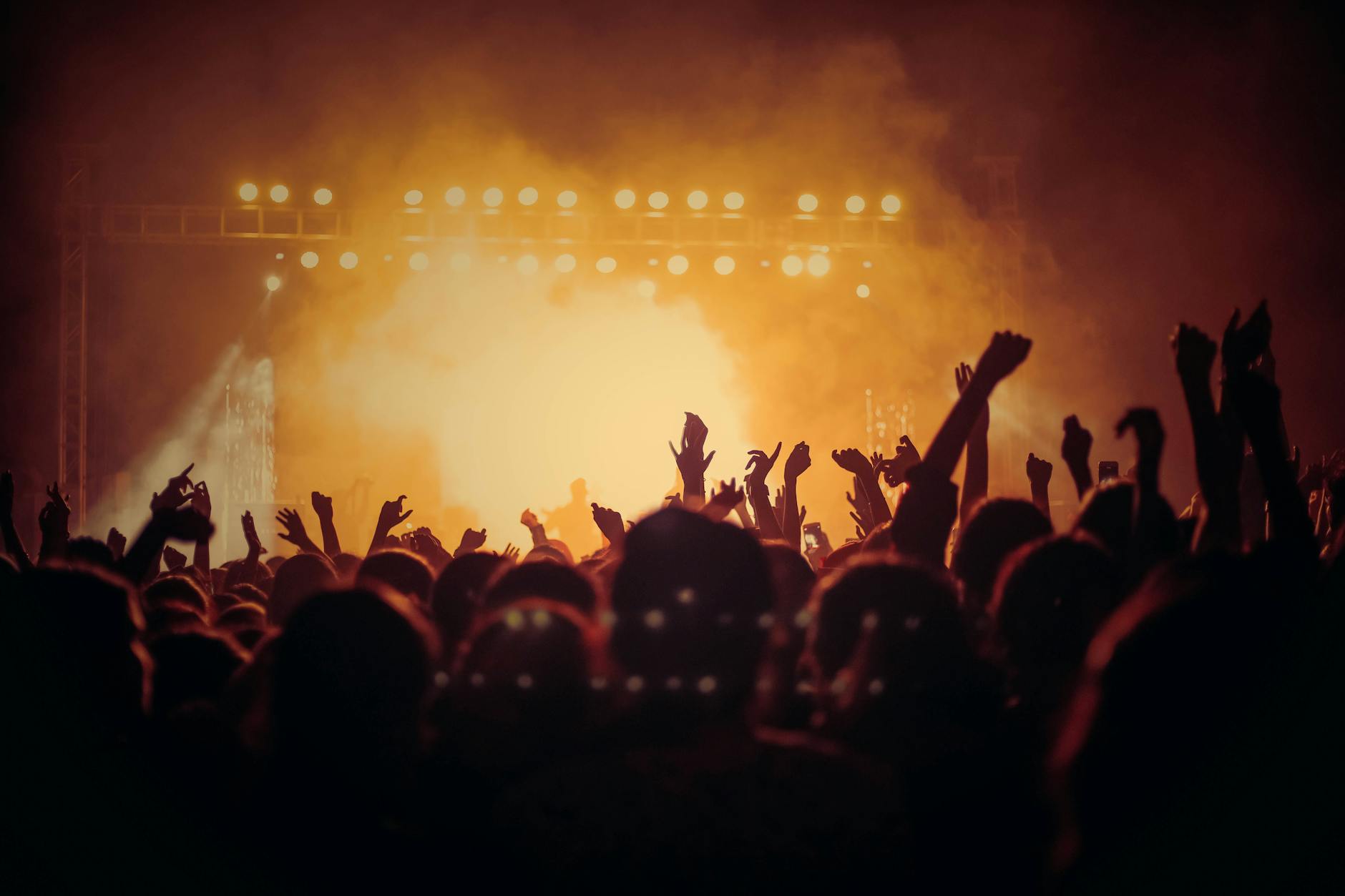 People at Concert (Photo by Vishnu R Nair)
Music has a profound impact on our emotions, and it turns out that it can also increase dopamine levels in our brains. When we listen to music that we enjoy, it triggers the release of dopamine, resulting in feelings of pleasure and happiness. So, crank up your favourite tunes and let the dopamine flow!
Trying New and Exciting Activities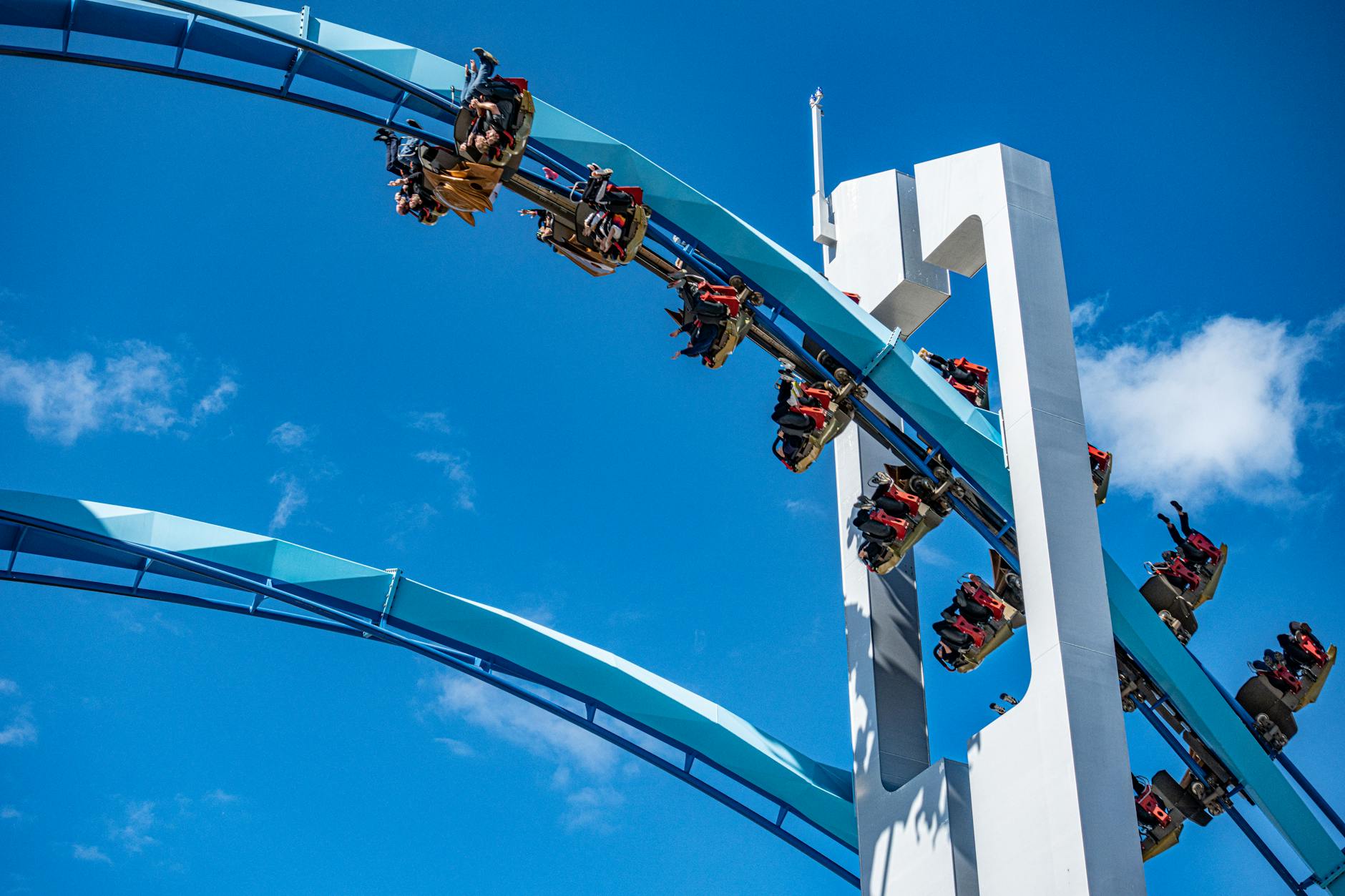 Low Angle Shot of Roller Coaster (Photo by Dave Morgan)
Stepping out of your comfort zone and trying new and exciting activities can give your dopamine levels a much-needed boost. Whether it's trying a new hobby, going on an adventure, or learning a new skill, the novelty and sense of accomplishment associated with these activities can release dopamine and leave you feeling exhilarated.
Practising Mindfulness and Meditation
Woman Rolling A Yoga Mat (Photo by Mikhail Nilov)
Mindfulness and meditation have gained popularity for their numerous benefits, including the potential to increase dopamine levels. Taking a few moments each day to practice mindfulness or meditation can help calm your mind, reduce stress, and promote a sense of contentment. This, in turn, can enhance dopamine production and contribute to overall well-being. Many of my coaching client enjoy Yoga Nidra as it encourages mindfulness and heightened awareness of bodily sensations, emotions, and thoughts. Engaging in mindful activities is associated with increased dopamine activity in areas of the brain related to reward and pleasure.
Spending Time in Nature
Aerial Photography of Body of Water (Photo by Tom Fisk)
Nature has a way of soothing our souls and boosting our dopamine levels. Whether you take a stroll in the park, go for a hike, or simply sit in your garden, immersing yourself in nature can have a positive impact on your brain chemistry. The tranquility and beauty of natural surroundings can stimulate the release of dopamine, leaving you feeling refreshed and rejuvenated.
Laughing and Having Fun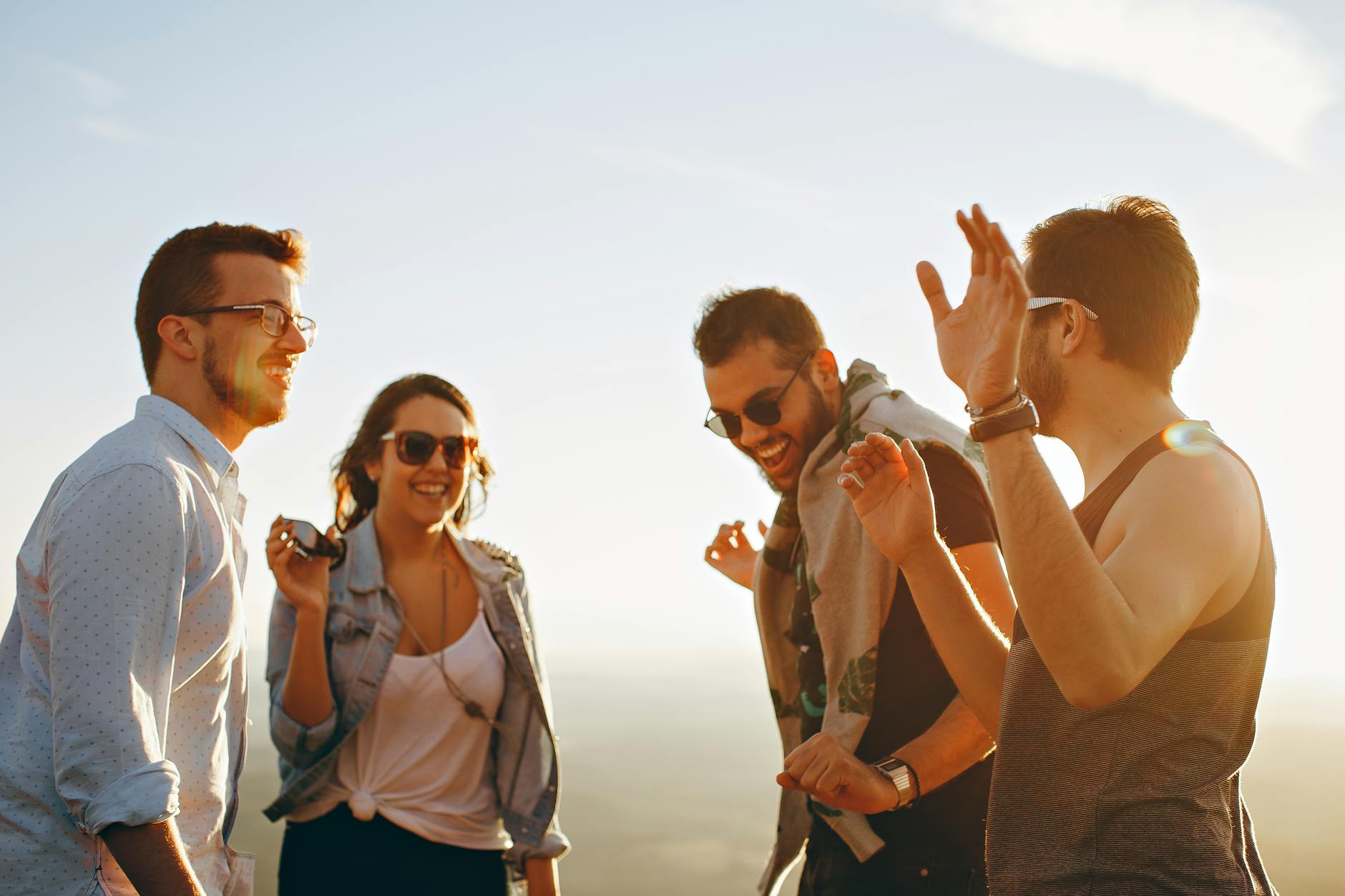 Group of People Having Fun Together Under the Sun (Photo by Helena Lopes)
Laughter truly is the best medicine, especially when it comes to increasing dopamine levels. Engaging in activities that make you laugh and have fun, such as watching a comedy show or spending time with loved ones, can trigger the release of dopamine. So, surround yourself with positivity, share a good laugh, and let the dopamine work its magic.
Eating Dopamine-Boosting Foods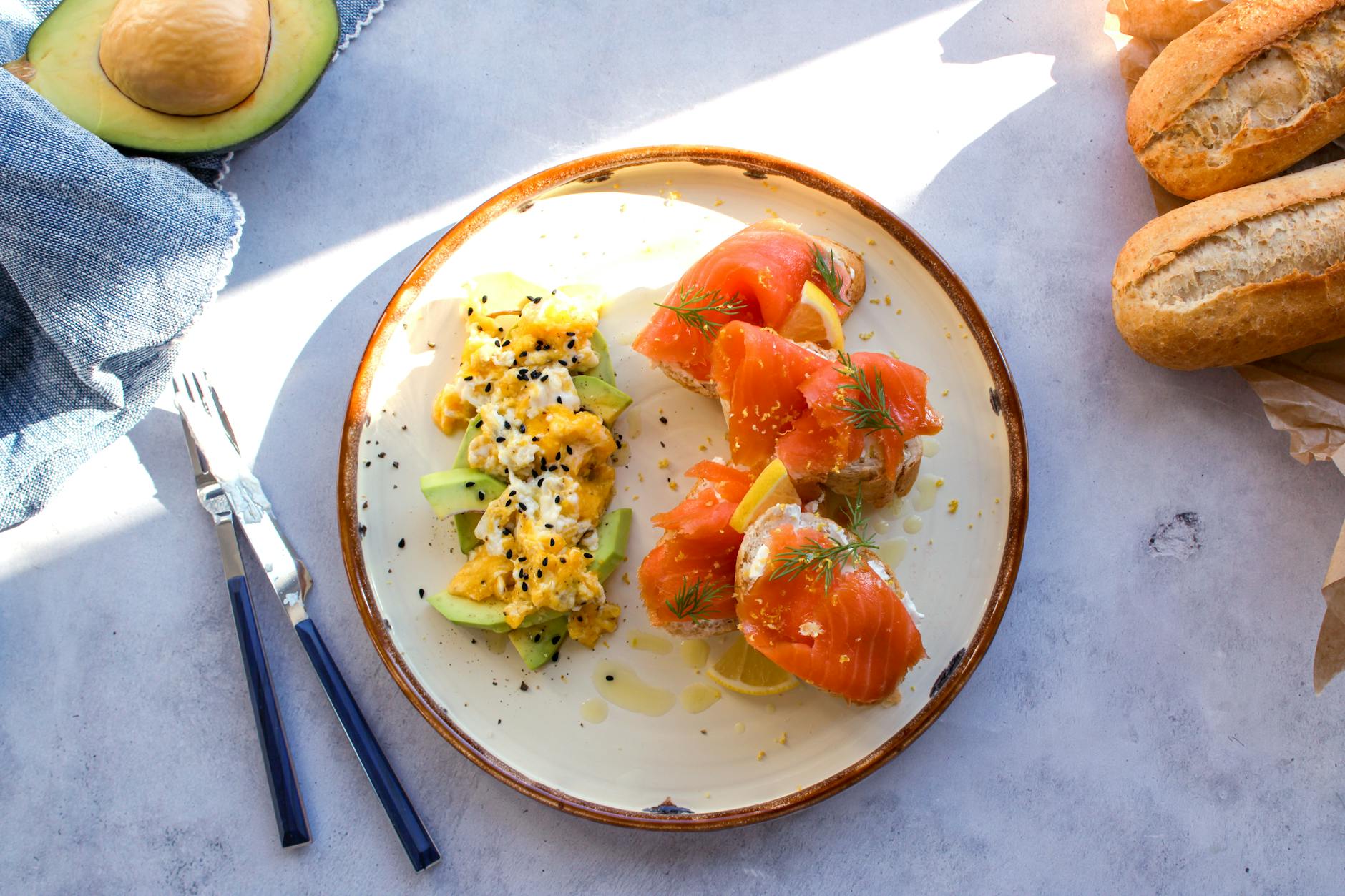 Appetizing Salmon Chunks with Lemon Wedges and Avocado Salad (Photo by Kübra Doğu)
Certain foods can naturally boost dopamine levels in your brain. Including foods rich in tyrosine, such as fish, eggs, avocados, and almonds, in your diet can promote dopamine production. Additionally, dark chocolate, strawberries, and green tea contain compounds that can also enhance dopamine levels. So, indulge in these delicious treats and give your dopamine a delicious boost.
Getting Enough Sleep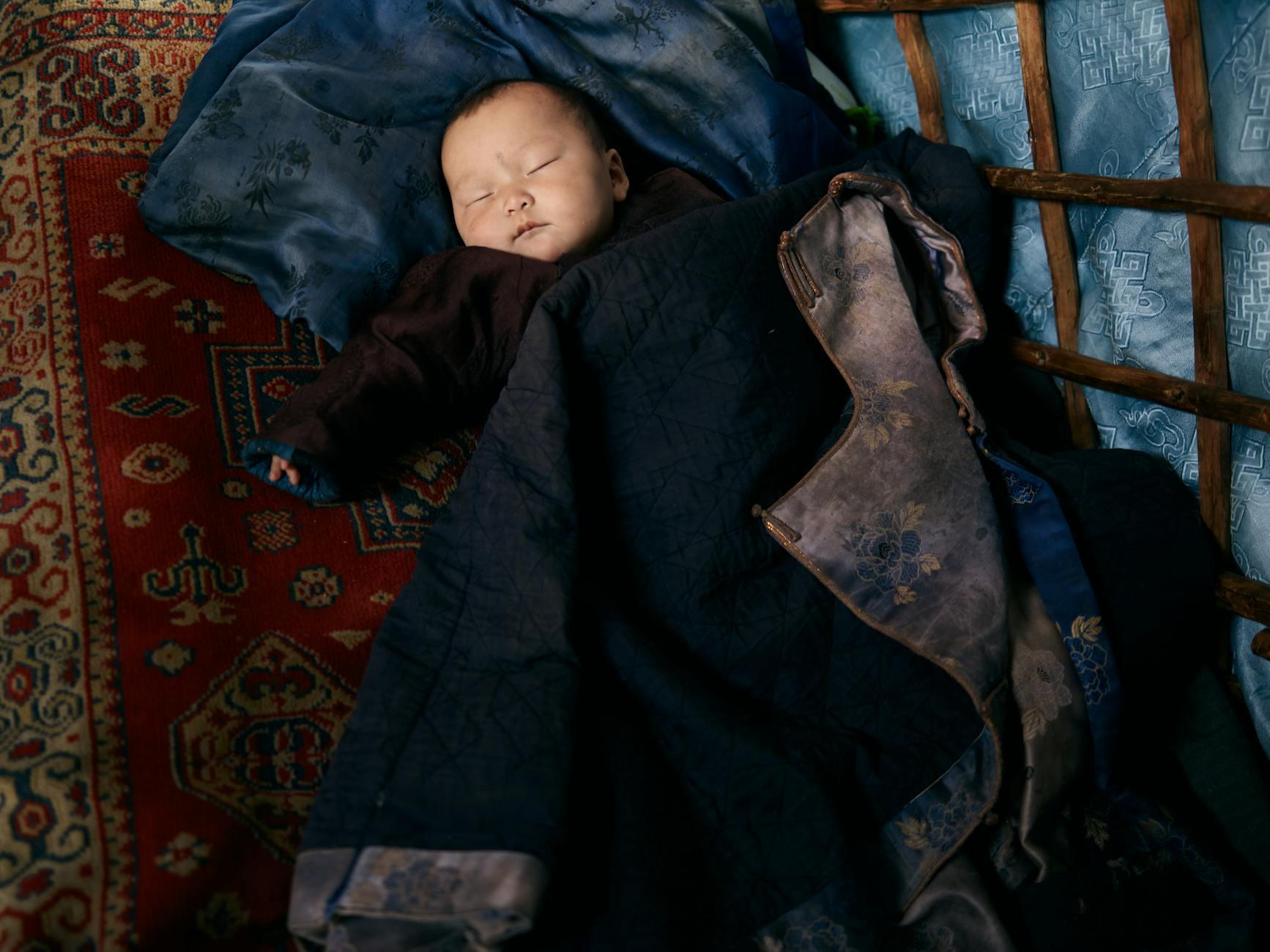 From above of full length sleeping Asian infant in warm clothes lying on carpet under adult man jacket with floral backing (Photo by ArtHouse Studio)
A good night's sleep is essential for your overall well-being, including dopamine production. When you get enough restful sleep, your brain has the opportunity to replenish its dopamine levels. Aim for seven to eight hours of quality sleep each night to ensure optimal dopamine production and wake up feeling refreshed and ready to take on the day.
Establishing Healthy Relationships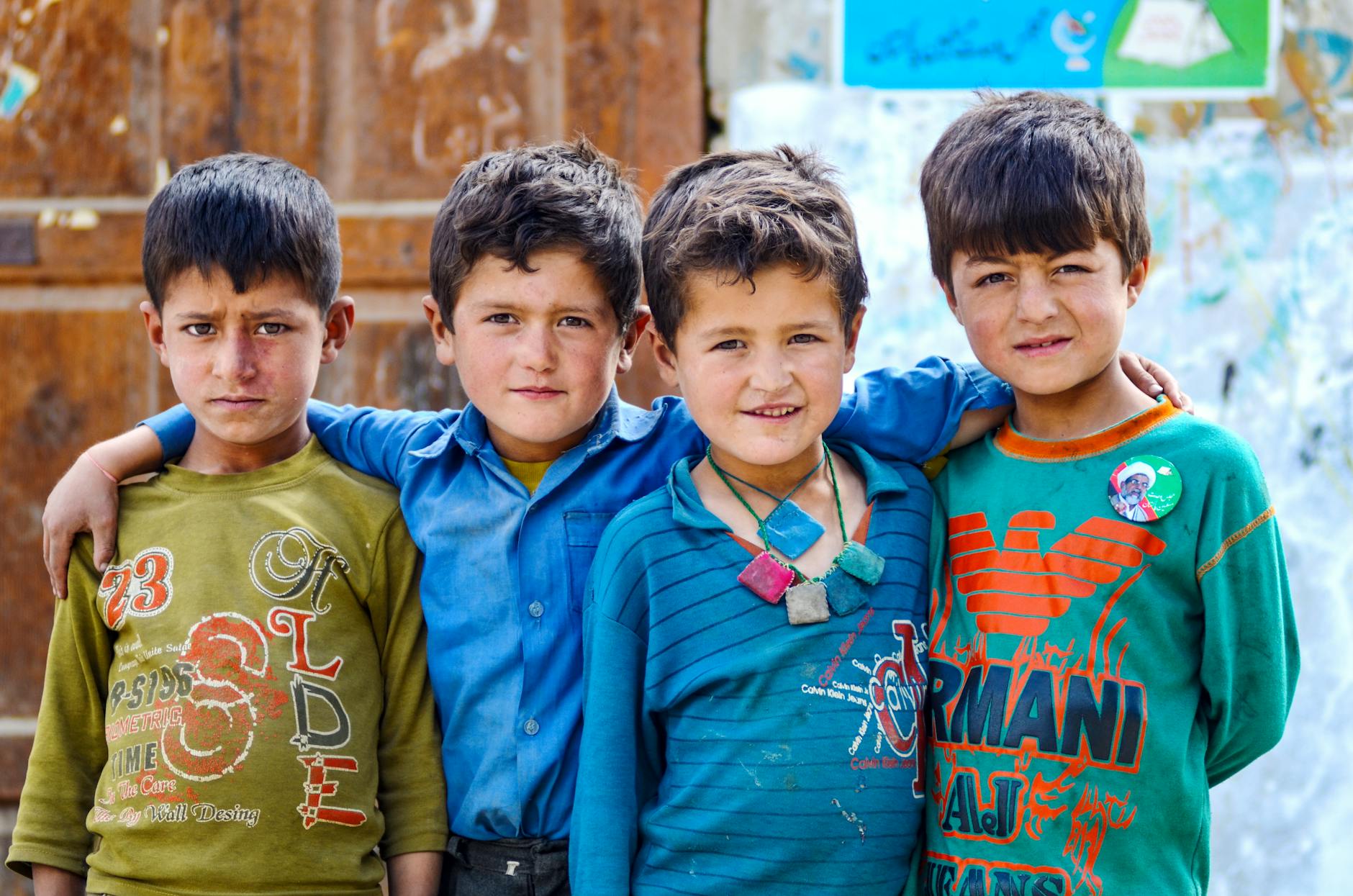 Four Children Standing on the Street Looking at Camera (Photo by rehman yousaf)
Strong and healthy relationships can contribute to higher dopamine levels. Surrounding yourself with positive and supportive individuals can create a sense of belonging, happiness, and fulfillment, leading to increased dopamine production. Cultivate meaningful connections with friends, family, and loved ones to nourish your brain's dopamine pathways.
Celebrating Achievements and Setting Goals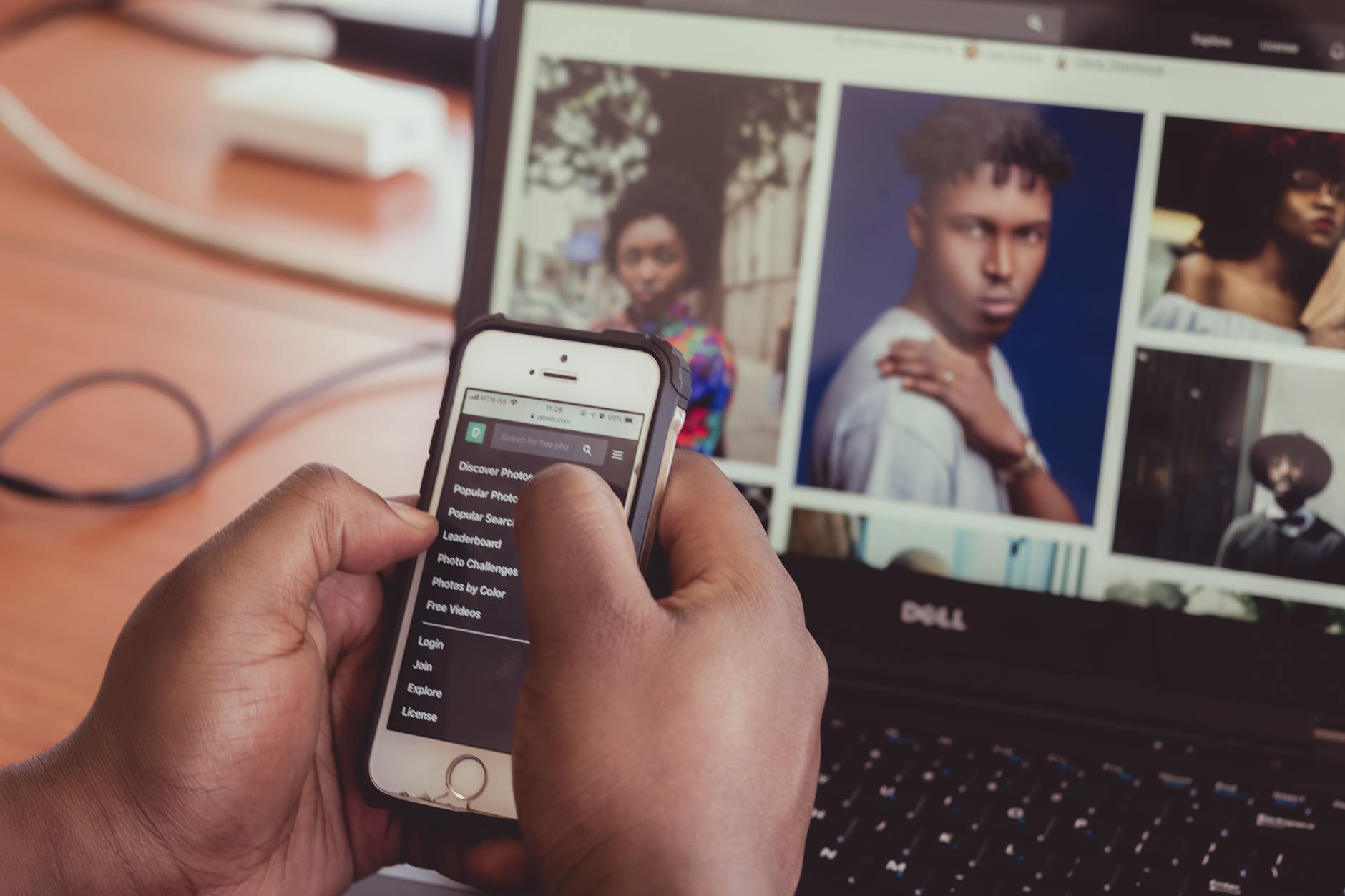 Photo of Person Holding Iphone 5s (Photo by Philbert Pembani)
Setting goals and celebrating achievements can provide a dopamine rush like no other. When you accomplish something meaningful, your brain releases dopamine as a reward, reinforcing positive behaviour. So, set realistic goals, work towards them, and don't forget to celebrate your accomplishments along the way. Let the dopamine fuel your motivation and drive.
Boosting your dopamine levels naturally doesn't have to be complicated. By incorporating these simple and enjoyable activities into your routine, you can enhance your mood, increase motivation, and promote overall well-being. So, why not give these dopamine-boosting techniques a try and enjoy the benefits they bring?
Lifestyle Changes for Dopamine Enhancement
Reducing Stress Levels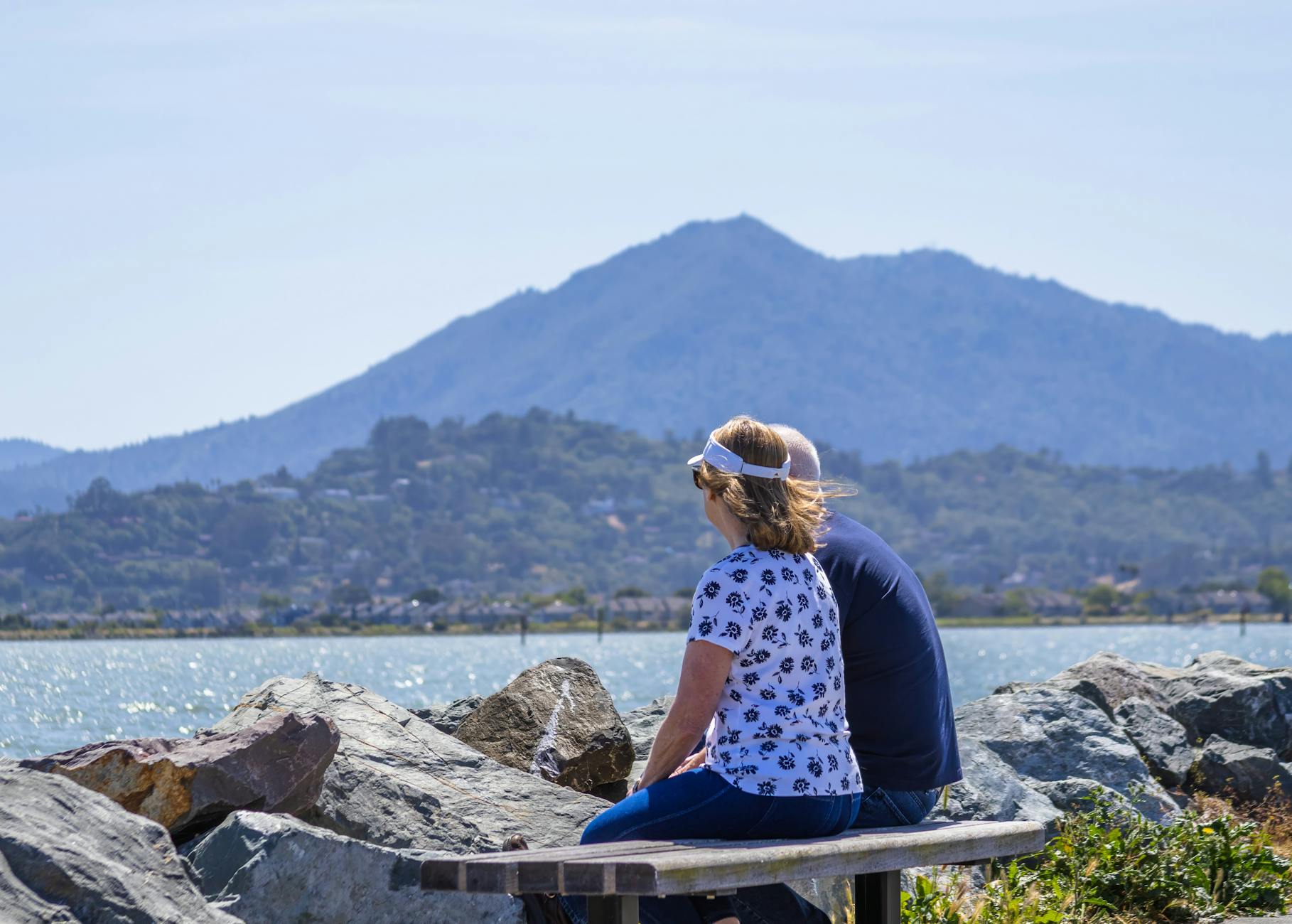 Free stock photo of beach, girl, landscape (Photo by Robert So)
Stress can wreak havoc on our mental and physical well-being, but did you know it can also have a negative impact on dopamine levels? By reducing stress levels, you can give your brain a chance to produce and utilize dopamine more effectively. Incorporating stress-reducing activities into your daily routine, such as meditation, deep breathing exercises, or engaging in hobbies you enjoy, can make a significant difference. So, take a moment to unwind, let go of your worries, and give your dopamine levels a boost!
Eliminating Toxins and Bad Habits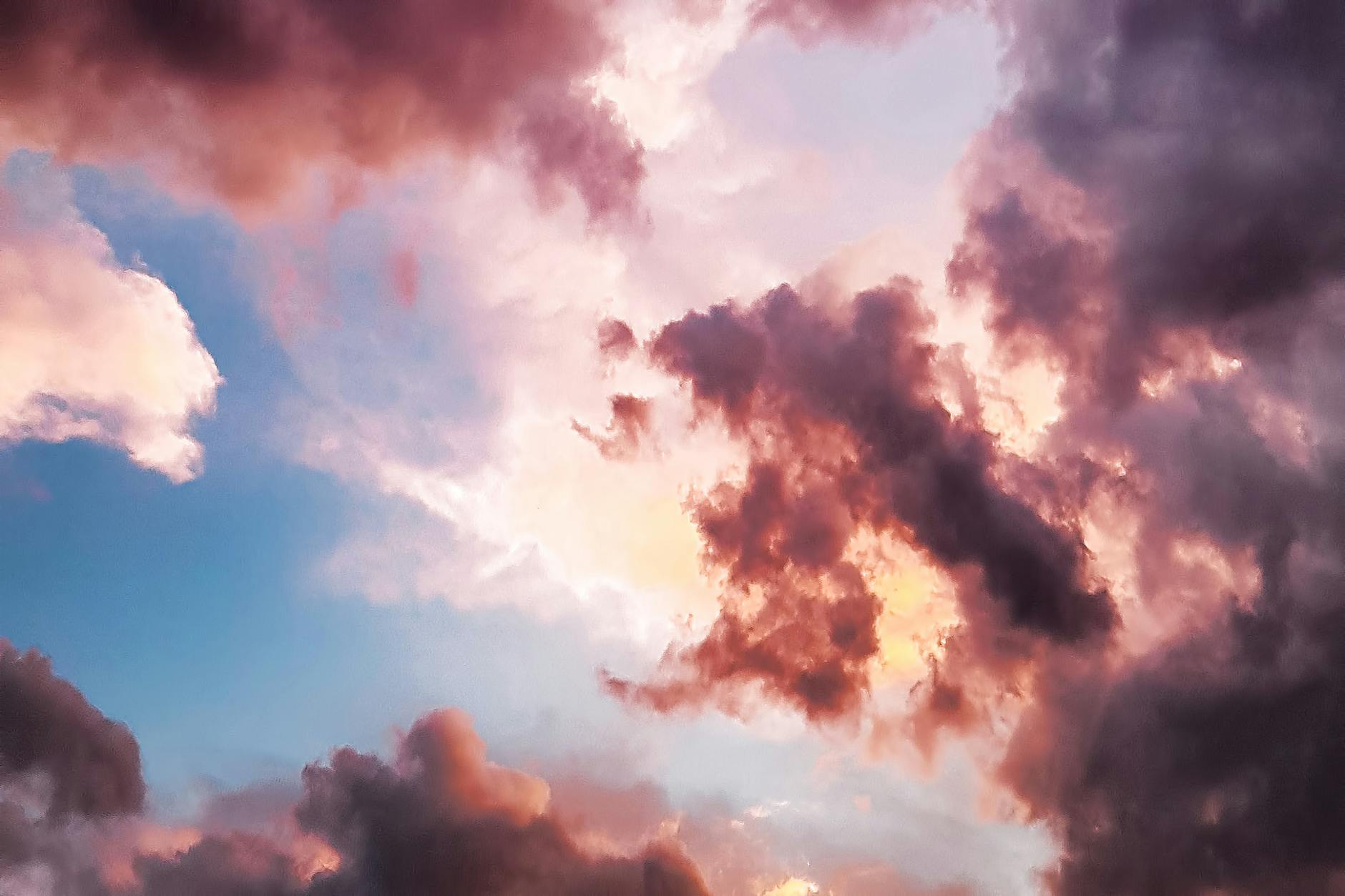 Down Angle Photography of Red Clouds and Blue Sky (Photo by eberhard grossgasteiger)
Toxins from substances like alcohol, nicotine, and drugs can interfere with dopamine production and reception in the brain. By eliminating these harmful substances from your life, you can create a healthier environment for dopamine to thrive. Say goodbye to bad habits and embrace a cleaner, toxin-free lifestyle. Your brain will thank you, and your dopamine levels will soar!
Balancing Work and Leisure Time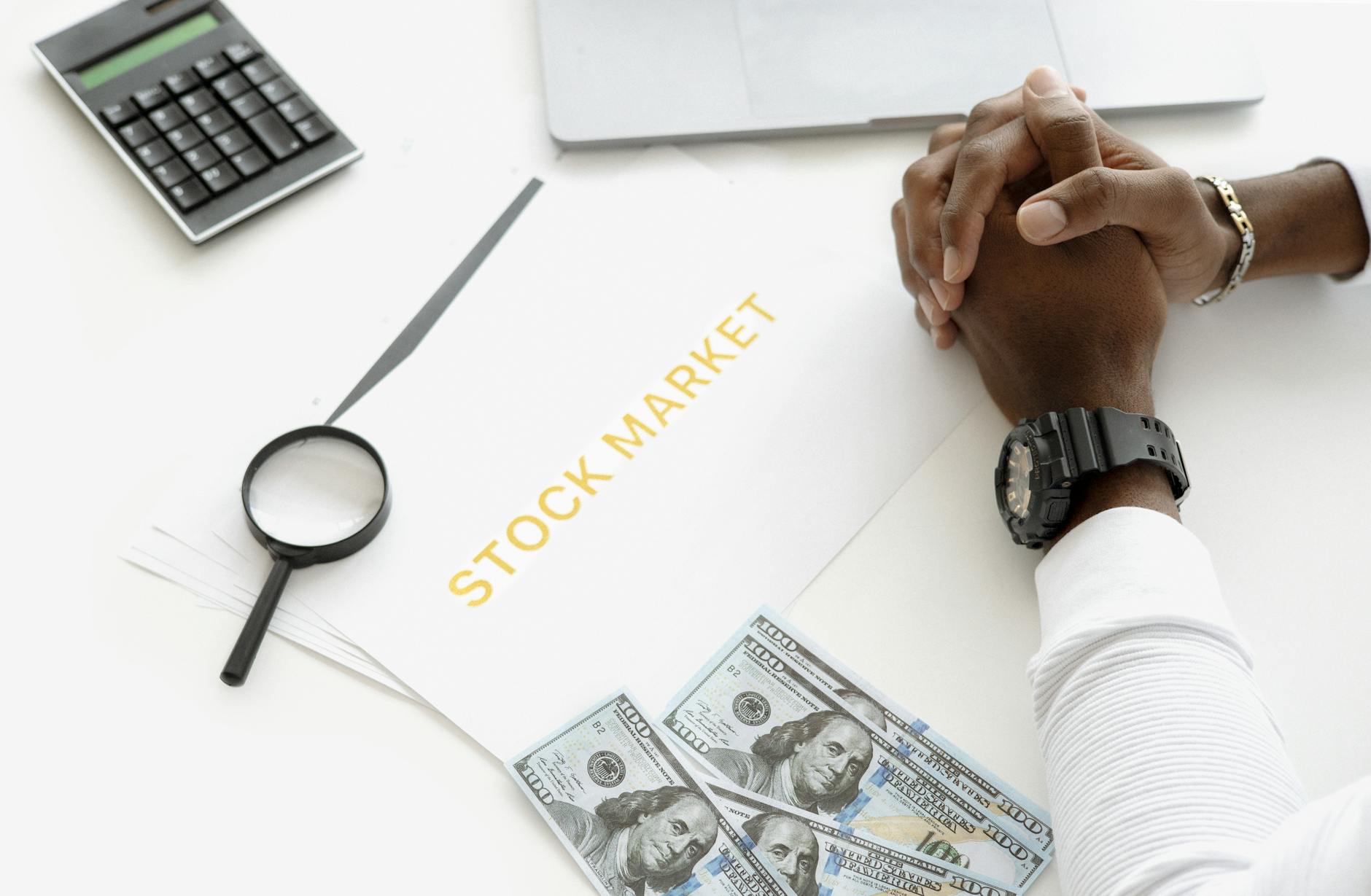 Free stock photo of account, accounting, analysis (Photo by Anna Nekrashevich)
In today's fast-paced world, finding a balance between work and leisure time is crucial. Overworking and constant stress can deplete dopamine levels, leaving you feeling drained and unmotivated. Make sure to prioritize leisure activities that bring you joy and allow your brain to recharge. Whether it's spending time with loved ones, pursuing hobbies, or simply taking a walk in nature, finding that balance is key to maintaining healthy dopamine levels.
Prioritising Self-Care
Self-care is not just a buzzword; it's a vital aspect of dopamine enhancement. Taking care of yourself physically, emotionally, and mentally can have a profound impact on your dopamine levels. Make it a priority to get enough sleep, eat a balanced diet, and engage in regular exercise. Additionally, don't forget to nurture your emotional well-being by practicing self-compassion and setting boundaries. Remember, when you prioritize self-care, you're giving your brain the fuel it needs to produce and utilize dopamine effectively.
Incorporating Creative Outlets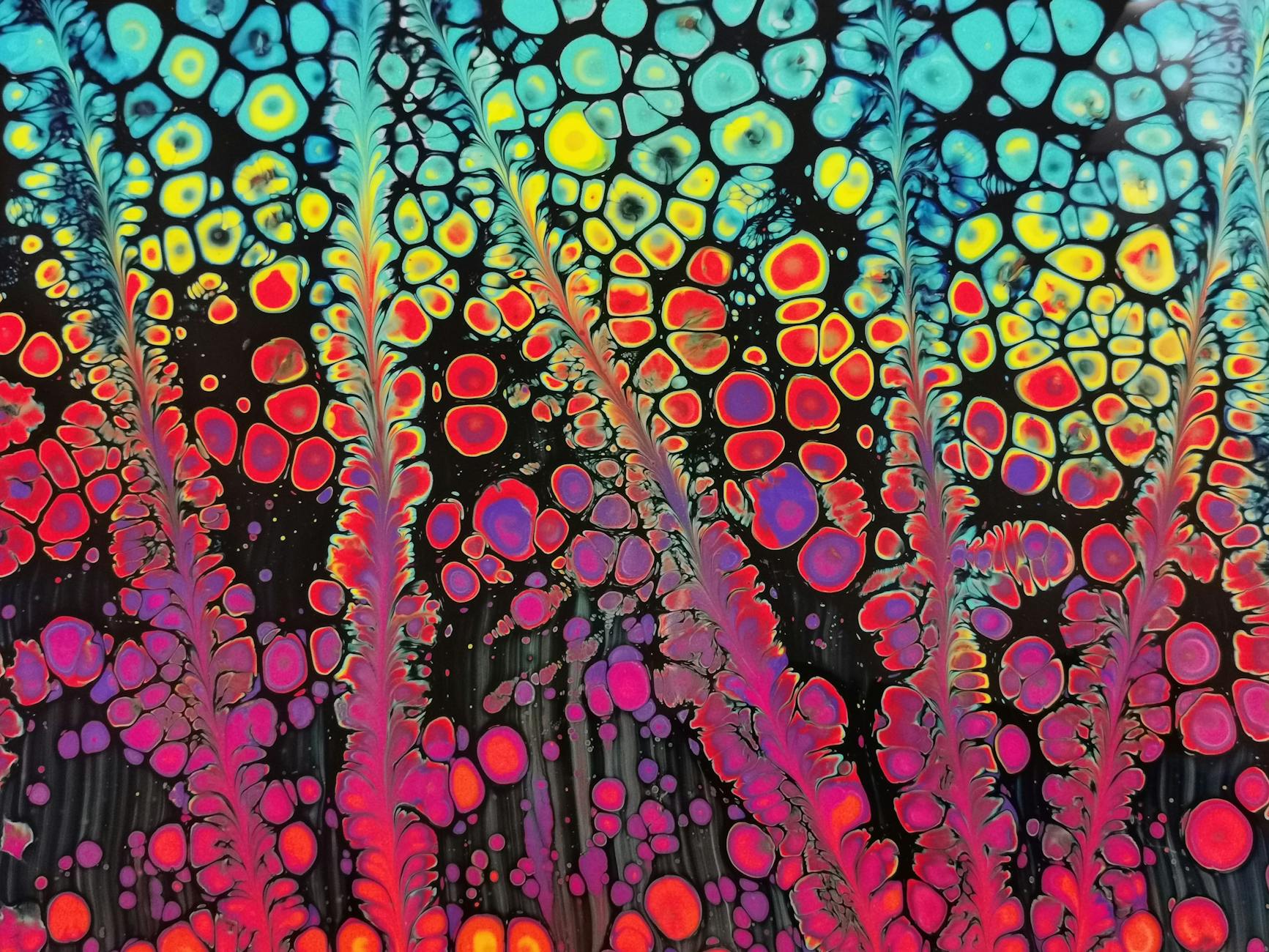 Colorful Abstract Painting (Photo by Fiona Art)
Creativity is a wonderful way to stimulate dopamine production in the brain. Whether it's painting, writing, playing an instrument, or trying out a new recipe, engaging in creative outlets can bring immense joy and satisfaction. So, unleash your inner artist, let your imagination run wild, and watch as your dopamine levels soar to new heights!
Cultivating a Positive Mindset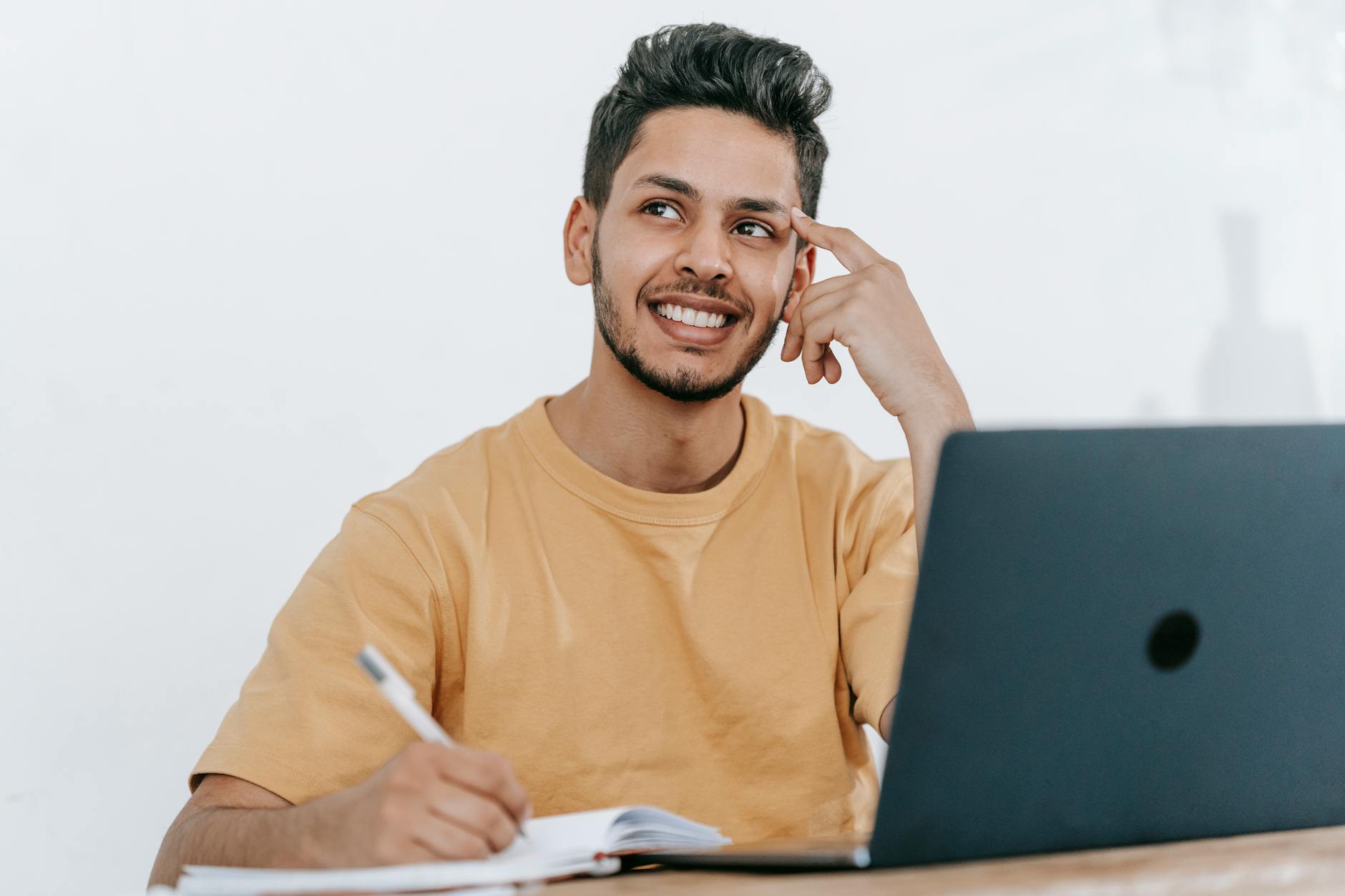 Smiling young bearded Hispanic male entrepreneur thinking over new ideas for startup project and looking away dreamily while working at table with laptop and taking notes in notebook (Photo by Michael Burrows)
Your mindset plays a crucial role in dopamine enhancement. Cultivating a positive outlook can have a profound impact on your overall well-being. Practice positive affirmations, focus on gratitude, and surround yourself with uplifting people and experiences. By training your brain to see the glass half full, you're creating a fertile ground for dopamine to thrive.
Practising Gratitude
Gratitude is a powerful emotion that can work wonders for your dopamine levels. Taking a moment each day to reflect on the things you're grateful for can shift your perspective and enhance your overall happiness. Whether it's a beautiful sunset, a kind gesture from a friend, or a delicious cup of coffee, acknowledging and appreciating these moments can give your dopamine levels a natural boost.
By incorporating these lifestyle changes into your daily routine, you can create an environment that nurtures and enhances dopamine production in your brain. So, why wait? Start implementing these strategies today and unlock the full potential of your dopamine levels!
Seeking Professional Help for Dopamine Imbalance
Identifying Symptoms of Dopamine Imbalance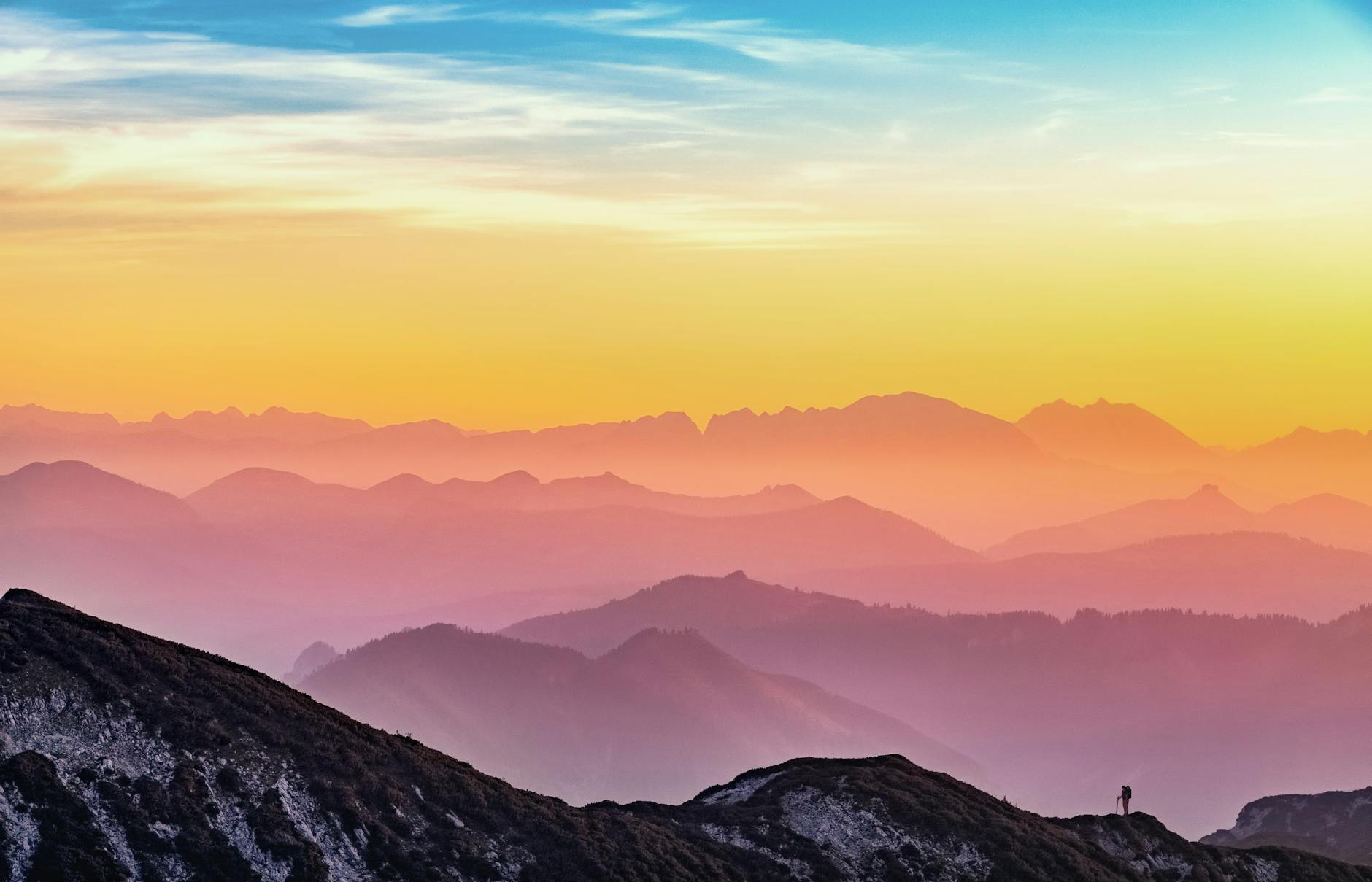 Silhouette Of Mountains (Photo by Simon Berger)
Do you often find yourself feeling unmotivated, lacking energy, or experiencing mood swings? These could be signs of a dopamine imbalance in your body. Dopamine is a neurotransmitter that plays a crucial role in regulating your mood, motivation, and pleasure. When the levels of dopamine in your brain are imbalanced, it can have a significant impact on your overall well-being.
Symptoms of dopamine imbalance can vary from person to person, but some common indicators include:
Fatigue: Feeling constantly tired or lacking energy, even after a good night's sleep.
Low motivation: Finding it difficult to initiate or complete tasks, whether at work, school, or in your personal life.
Mood swings: Experiencing sudden shifts in emotions, such as feeling down or irritable without any apparent cause.
Difficulty concentrating: Struggling to focus or stay attentive for extended periods.
Insomnia: Having trouble falling asleep or staying asleep throughout the night.
Loss of pleasure: Feeling less enjoyment or satisfaction from activities that used to bring you joy.
If you notice persistent and disruptive changes in your mood, energy levels, or motivation, it may be time to seek professional help.
Consulting with a Healthcare Professional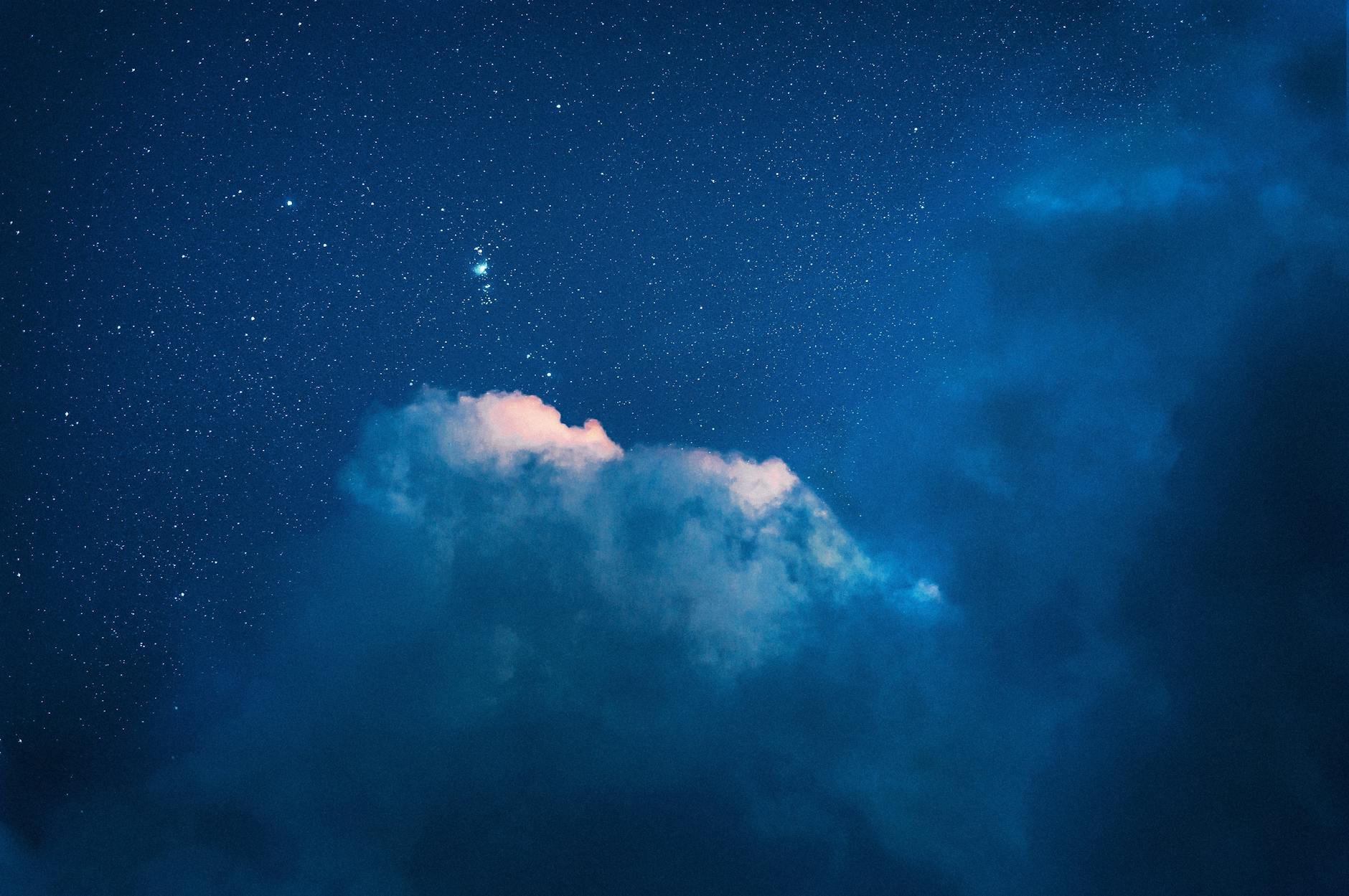 Blue and White Sky With Stars (Photo by Rafael Cerqueira)
Exploring Medication Options
If a healthcare professional determines that medication is necessary to address your dopamine imbalance, they may prescribe certain medications that can help regulate dopamine levels in your brain. These medications are typically known as dopamine agonists or dopamine reuptake inhibitors.
Dopamine agonists work by mimicking the effects of dopamine in your brain, while dopamine reuptake inhibitors prevent the reabsorption of dopamine, allowing it to remain active for longer periods. The specific medication and dosage will depend on your individual needs and the severity of your symptoms.
It is important to note that medication is not always the first line of treatment for dopamine imbalance. Healthcare professionals may also recommend lifestyle changes, therapy, or other interventions to address the underlying causes of the imbalance.
Remember, self-medication or altering medication dosages without professional guidance can have adverse effects on your health. Always consult with a healthcare professional before making any changes to your medication regimen.
In conclusion, if you suspect a dopamine imbalance, it is crucial to seek professional help. A healthcare professional can help identify the symptoms, provide an accurate diagnosis, and explore appropriate treatment options tailored to your needs. Remember, taking proactive steps towards addressing your dopamine imbalance can lead to improved well-being and a better quality of life.
Conclusion
In conclusion, boosting dopamine levels doesn't have to be a complicated task. By incorporating some simple and enjoyable activities into your daily routine, you can easily increase your dopamine production and enhance your overall well-being.
Remember, small changes can make a big difference. Engaging in regular exercise, enjoying a delicious meal, or even listening to your favourite music can all contribute to a surge in dopamine. It's all about finding what brings you joy and incorporating it into your day-to-day life.
Additionally, don't forget to take care of yourself. Prioritize getting enough sleep, managing stress levels, and practising self-care. These can all have a positive impact on your dopamine levels and help you maintain a healthy and happy brain.
So, whether you choose to dance around your living room, indulge in a piece of dark chocolate, or spend quality time with loved ones, make sure to embrace these easy ways to generate dopamine. Your brain and body will thank you for it!
Now, it's time to go out there and start enjoying those dopamine-boosting activities. Remember, a happier and healthier you is just a few dopamine surges away.