Today, we're diving deep into the fascinating world of the amygdala.
This almond-shaped part of our brain plays a huge role in how we react to emotional stimuli.
Ever felt like you're overly sensitive to rejection? That's your amygdala getting a little overzealous.
But don't worry, it's not all doom and gloom! There are effective amygdala exercises out there designed to help you reel in that rejection sensitivity.
Every brain is unique, so no one-size-fits-all solution exists. However, I've got some simple, step-by-step exercises that might just do the trick. I'll walk you through them, ensuring you understand why each step matters. So, let's get those neurons firing and start our journey towards a more balanced emotional life!
Want to do some more reading on Rejection Sensitivity?
The Role of the Amygdala
Now, you may be wondering, what does the amygdala have to do with rejection sensitivity? Well, let me explain.
The amygdala is a small, almond-shaped structure deep within our brains that plays a crucial role in processing emotions, particularly fear and anxiety. It acts as our brain's alarm system, alerting us to potential threats in our environment. When faced with a potentially rejecting or critical situation, the amygdala can go into overdrive, triggering a cascade of stress responses that can impact our thoughts, emotions, and behaviour.
Think of the amygdala as a vigilant security guard, constantly scanning the social landscape for any signs of danger. When it perceives a threat, whether real or imagined, it sends signals to other parts of the brain, such as the prefrontal cortex, which is responsible for reasoning and decision-making. These signals can hijack our rational thinking, leaving us feeling overwhelmed and reactive.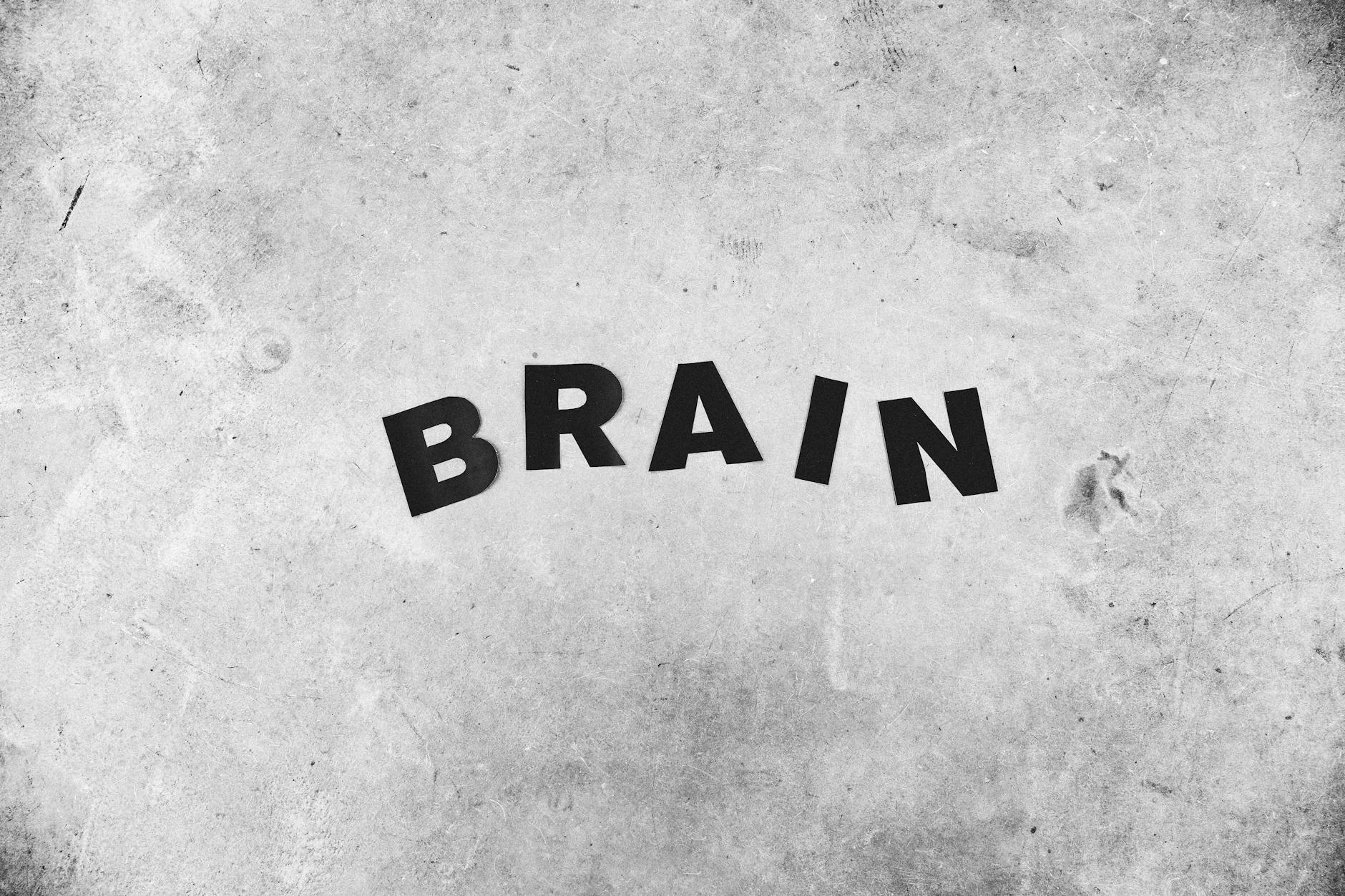 Background of Brain inscription on rugged wall (Photo by SHVETS production)
To put it simply, the amygdala is like the emotional centre of our brain, and when it comes to rejection sensitivity, it can be a powerful driving force behind our emotional responses.
Overactivity of the Amygdala
In some individuals, the amygdala can become overactive, leading to heightened emotional responses and increased sensitivity to perceived threats. This condition is referred to as "overactive amygdala" or "amygdala hyperactivity."
When the amygdala is overactive, even minor stimuli or situations that others may consider harmless can trigger an intense emotional reaction. This can result in feelings of anxiety, fear, and even panic, making it challenging for individuals to regulate their emotions effectively.
Research suggests that overactivity of the amygdala may be associated with various mental health conditions, such as anxiety disorders, post-traumatic stress disorder (PTSD), and depression. Understanding the underlying mechanisms of amygdala hyperactivity is crucial in developing effective interventions and treatments for these conditions.
Understanding the role of the amygdala in rejection sensitivity is crucial because it helps us recognize that our intense reactions are not necessarily a reflection of reality, but rather a product of our brain's evolutionary wiring. By gaining this awareness, we can begin to challenge and manage our reactions more effectively.
In the next section, we'll explore some effective exercises that can help us regulate our amygdala and reduce rejection sensitivity. So, buckle up and get ready to take control of your emotional well-being!
Benefits of Reducing Rejection Sensitivity
Improved Emotional Well-being
We all know that rejection hurts. It can leave us feeling dejected, unwanted, and even questioning our self-worth. But did you know that reducing rejection sensitivity can lead to improved emotional well-being? It's true! By working on exercises that target the amygdala, the part of our brain responsible for processing emotions, we can effectively manage our response to rejection and experience greater emotional resilience.
When we reduce our sensitivity to rejection, we become better equipped to handle life's ups and downs. We develop a stronger sense of self-esteem and self-confidence, allowing us to bounce back more easily from setbacks. Imagine being able to brush off a rejection with ease, knowing that it doesn't define you or your worth. By engaging in effective amygdala exercises, you can achieve just that!
Enhanced Interpersonal Relationships
Rejection sensitivity can take a toll on our interpersonal relationships. Those who are highly sensitive to rejection often find it challenging to trust others or form deep connections. The fear of being rejected can lead to social withdrawal, making it difficult to build meaningful relationships.
However, by reducing rejection sensitivity through targeted exercises, we can experience a transformation in our relationships. When we are less sensitive to rejection, we become more open and authentic in our interactions. We're able to communicate our needs and desires more effectively, leading to deeper connections with others.
By working on exercises that target the amygdala and reduce rejection sensitivity, we can break free from the shackles of fear and insecurity. We can embrace vulnerability, allowing ourselves to fully engage in relationships without the constant worry of rejection holding us back.
Imagine a couple smiling and embracing each other tightly, radiating happiness and love. This image represents the joy and fulfillment that can be achieved when we reduce rejection sensitivity and cultivate healthier interpersonal relationships.
Amygdala Exercises for Rejection Sensitivity
Fear not, for we are about to explore proven strategies to strengthen our amygdala and overcome rejection sensitivity like a boss!
Exercise 1: Mindful Awareness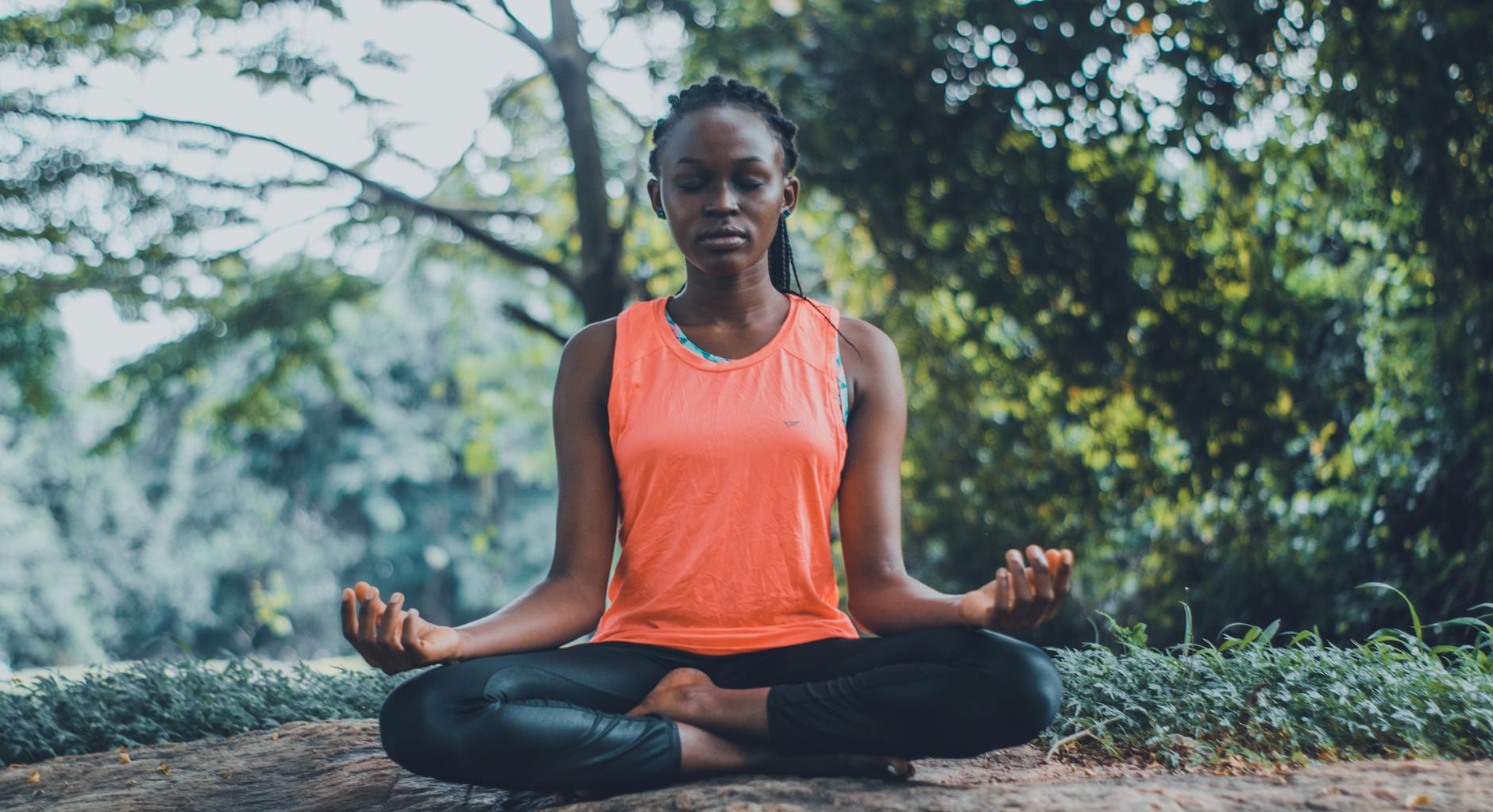 Woman Meditating in the Outdoors (Photo by Oluremi Adebayo)
Our first exercise is all about cultivating mindful awareness. By practising mindfulness, we can observe our thoughts and emotions without judgment, allowing us to gain a deeper understanding of our rejection sensitivity triggers.
Find a quiet and comfortable space.
Close your eyes and take a few deep breaths.
Bring your attention to the present moment, focusing on your breath.
Notice any thoughts or emotions that arise without engaging with them.
Gently bring your attention back to your breath whenever your mind wanders.
Practice this exercise for a few minutes every day to develop your mindful awareness muscle.
Exercise 2: Cognitive Restructuring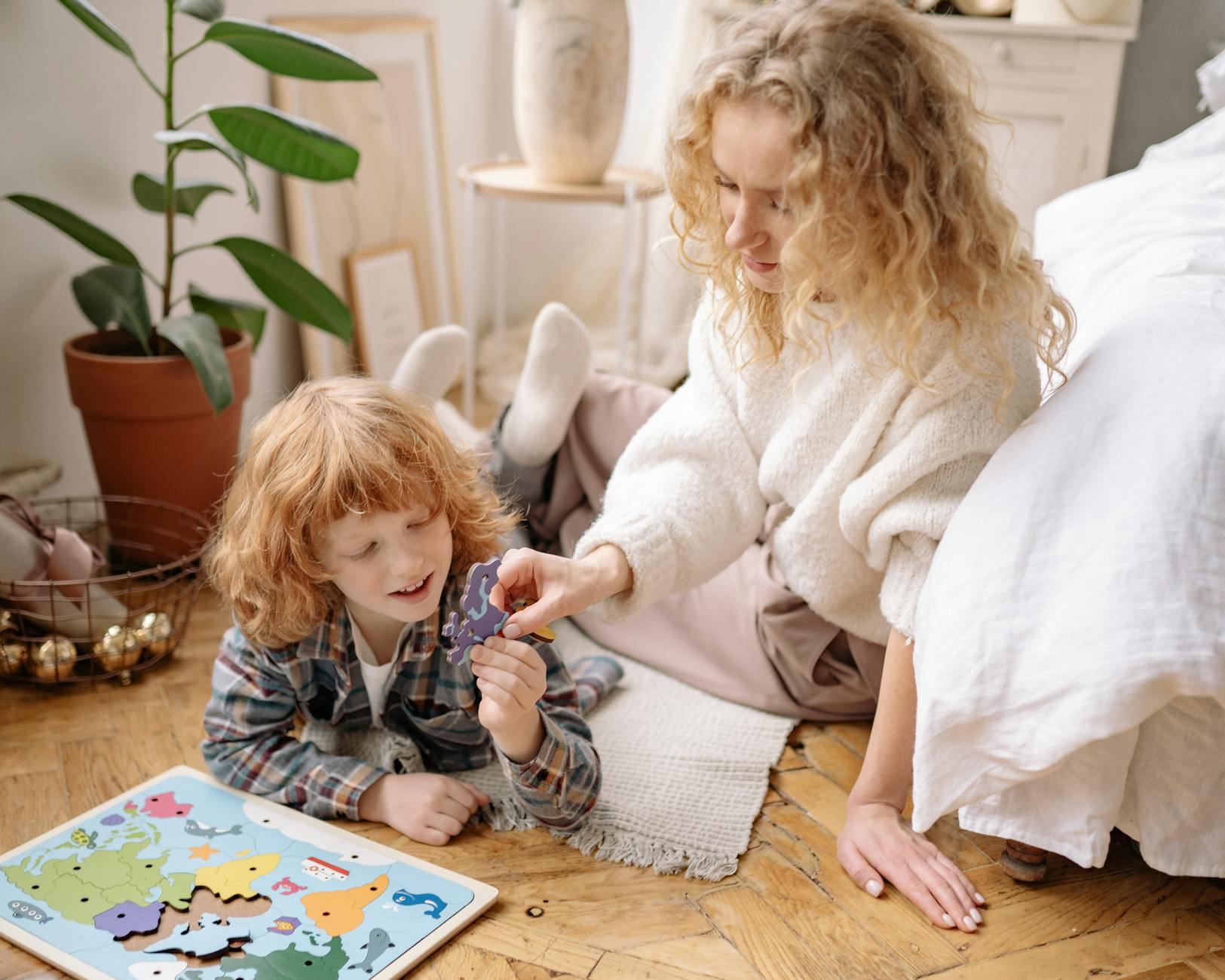 Mother and Son Playing Together (Photo by Yan Krukau)
Our second exercise involves cognitive restructuring, which helps to challenge and reframe negative thoughts associated with rejection sensitivity.
Identify negative thoughts related to rejection.
Ask yourself, "What evidence supports these thoughts, and what evidence contradicts them?"
Challenge the validity of your negative thoughts by examining alternative explanations.
Replace negative thoughts with more balanced and realistic ones.
Practice this exercise whenever you catch yourself dwelling on rejection or feeling overly sensitive.
Exercise 3: Gratitude Journaling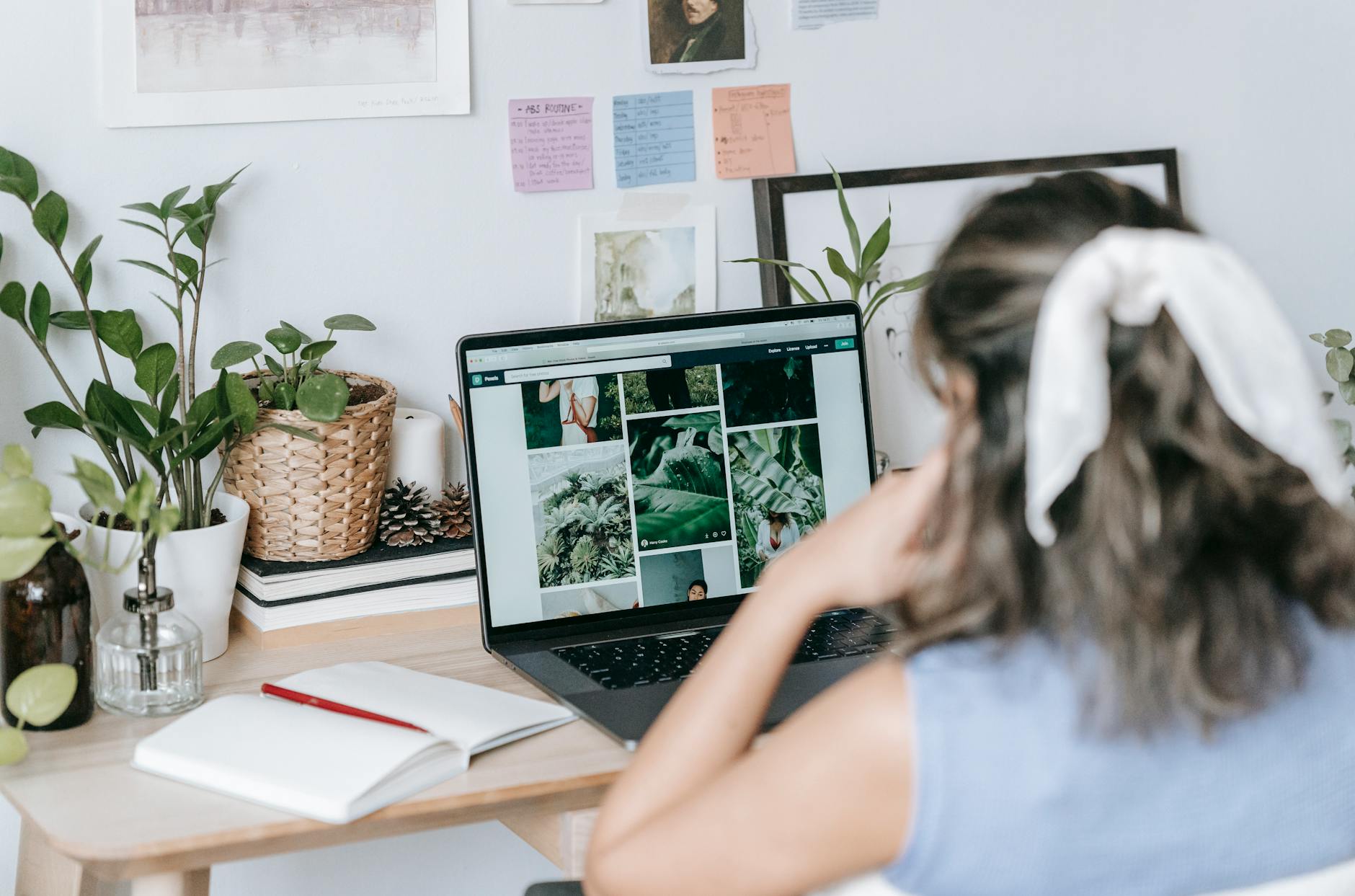 Woman sitting at table and searching images on laptop (Photo by Teona Swift)
Our third exercise is all about cultivating gratitude. By focusing on the positive aspects of our lives, we can counterbalance the negativity that rejection sensitivity brings.
Set aside a few minutes each day to write down three things you are grateful for.
Be specific and detailed in your descriptions.
Reflect on the emotions associated with the things you are grateful for.
Over time, you'll notice a shift in your mindset towards positivity and resilience.
Exercise 4: Building Resilience through Exposure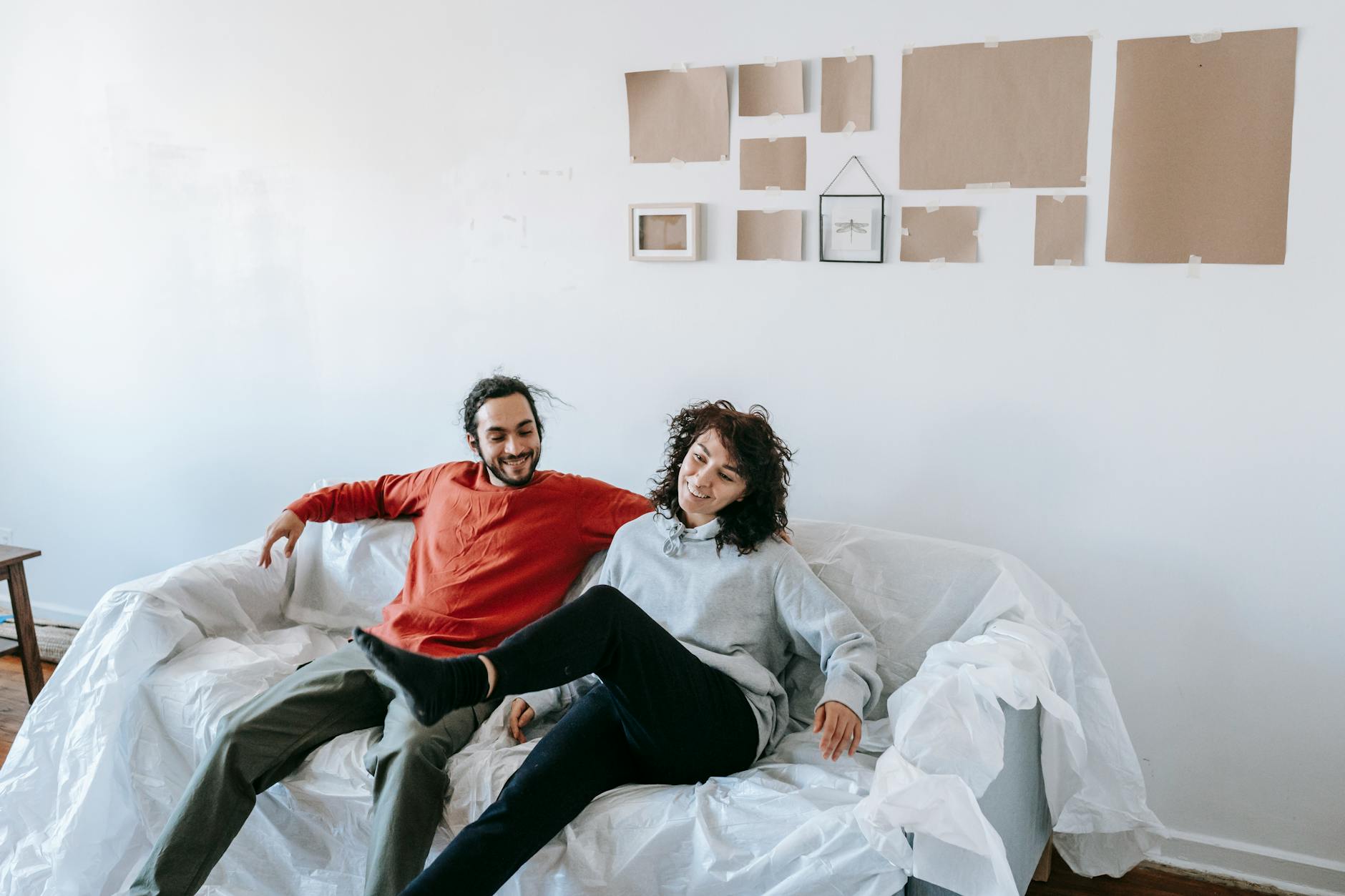 A Couple Relaxing On A Sofa (Photo by Blue Bird)
Our final exercise involves gradually exposing ourselves to situations that trigger rejection sensitivity. By facing our fears head-on, we can build resilience and reduce the impact of rejection.
Start small by exposing yourself to mildly uncomfortable situations.
As you become more comfortable, gradually increase the level of exposure.
Celebrate small victories and acknowledge your progress.
Remember, it's okay to feel vulnerable, but each step forward strengthens your resilience.
There is more to this
This is part of excel phase that I teach you in my 90 day blueprint programme. By practising using tools like mindful awareness, cognitive restructuring, gratitude journaling, and building resilience through exposure, you can reclaim our emotional well-being and embrace rejection as a stepping stone to growth.
Go From Emotional Explosions To Master Of Your Emotions
Exercise 5: Mindful Breathing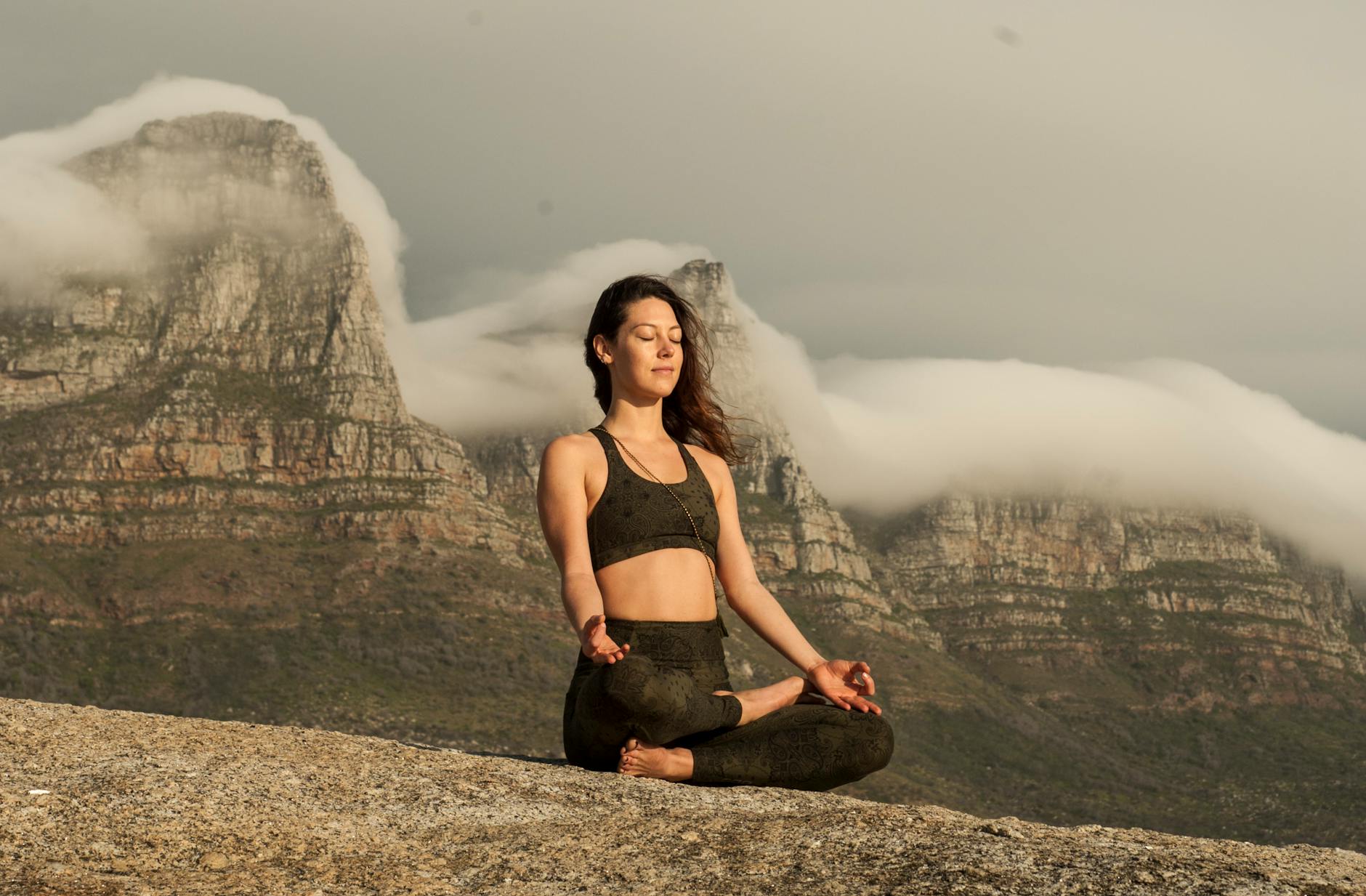 Woman in Black Sports Bra and Black Pants Sitting on Rock (Photo by Savanna Goldring)
Welcome to the first exercise in our series on effective amygdala exercises for rejection sensitivity! In this section, we will explore the powerful practice of mindful breathing. By incorporating this exercise into your daily routine, you can help calm your amygdala and reduce feelings of rejection sensitivity.
Step 1: Find a Comfortable Space
To begin, find a quiet and comfortable space where you can dedicate a few minutes to yourself. This could be a cozy corner in your home or even a peaceful spot in nature. Ensure that you won't be disturbed during this time.
Step 2: Get into a Relaxing Position
Once you've found your space, get into a comfortable position. This could be sitting cross-legged on the floor, lying down, or even sitting on a chair with your feet flat on the ground. Choose a position that allows you to relax and breathe deeply.
Step 3: Close Your Eyes
Now, gently close your eyes. This will help you to turn your attention inward and focus on your breath without distractions from the outside world. Take a moment to settle into this peaceful state.
Step 4: Focus on Your Breath
Direct your attention to your breath. Notice the sensation of the air entering and leaving your body. Feel the rise and fall of your chest or the gentle expansion and contraction of your abdomen. Allow your breath to become the anchor for your attention.
Step 5: Embrace Mindfulness
As you continue to breathe, be fully present in the moment. Notice any thoughts or emotions that arise without judgment or attachment. Simply observe them and let them pass by, returning your focus to the rhythm of your breath.
By practising mindful breathing regularly, you can cultivate a sense of inner calm and resilience, which can help reduce the impact of rejection sensitivity. Remember to be patient with yourself as you develop this skill, and slowly increase the duration of your practice over time.
Stay tuned for the next exercise in our series, where we will explore another effective technique for managing rejection sensitivity. Until then, take a deep breath, and embrace the power of mindful breathing!
---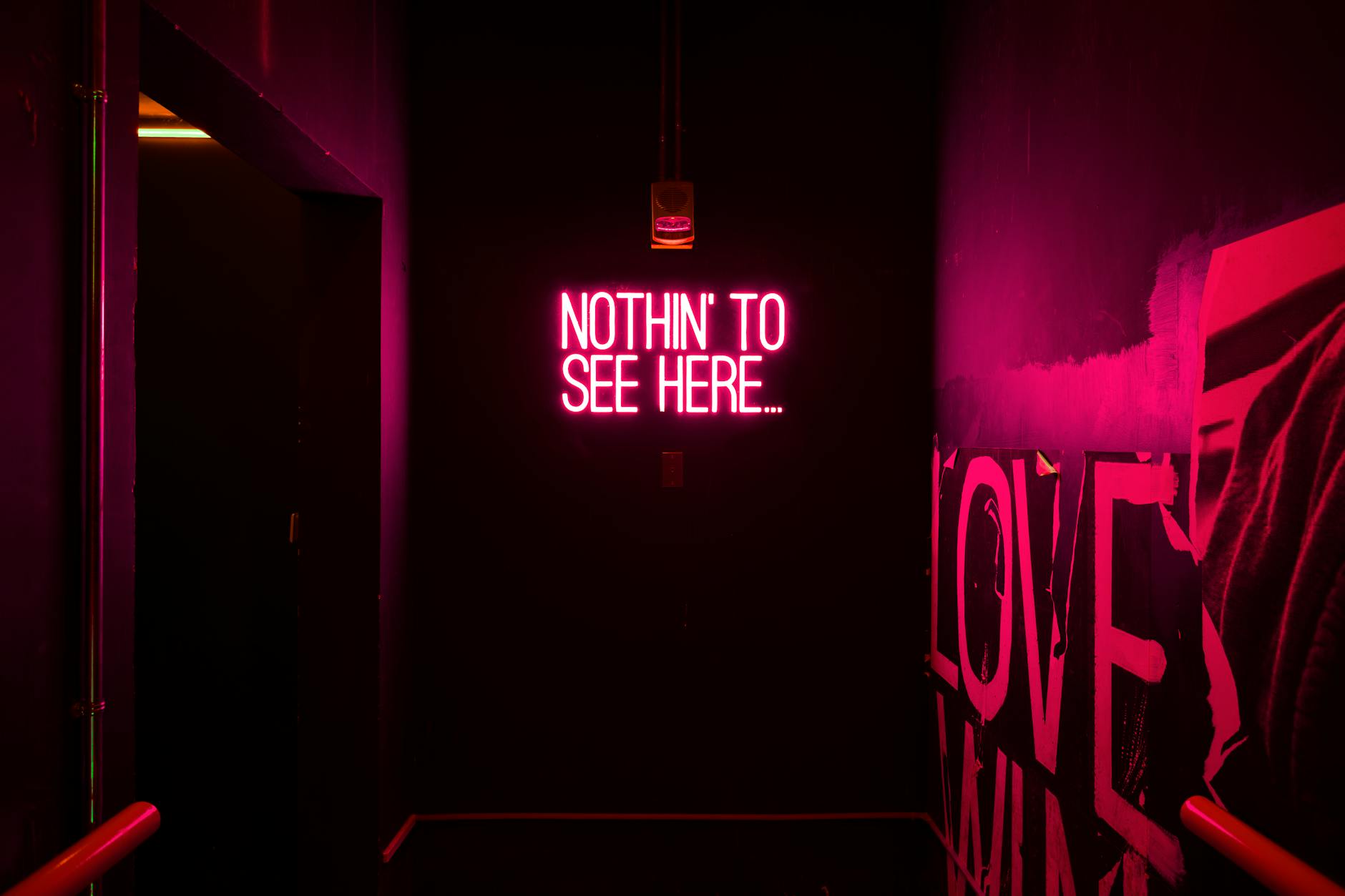 Nothin' to See Here Neon Sign (Photo by Aleksandar Pasaric)
Exercise 6: Overcoming Negative Self-Talk
Have you ever found yourself trapped in a cycle of negative self-talk? Those pesky inner voices that constantly criticize and put you down can have a significant impact on your emotional well-being. In this exercise, we will explore step-by-step techniques to help you overcome negative self-talk and build a more positive mindset.
Step 1: Recognise the Negative Patterns
The first step in overcoming negative self-talk is to become aware of it. Pay attention to the thoughts that arise when you face rejection or criticism. Are they primarily self-deprecating? Do they undermine your confidence? By recognizing these patterns, you can begin to challenge and change them.
Step 2: Question the Validity
Once you've identified negative self-talk, it's time to question its validity. Ask yourself: "Are these thoughts based on facts or just my perception?" Often, negative self-talk stems from distorted thinking patterns, such as jumping to conclusions or overgeneralizing. Challenge these thoughts and seek evidence to support or refute them.
Step 3: Reframe with Positive Affirmations
Negative self-talk can be replaced with positive affirmations. Develop a list of statements that counteract the negative thoughts you've identified. For example, if your inner voice says, "I'm a failure," reframe it as "I am capable and have achieved success in the past." Repeat these positive affirmations regularly to reprogram your mind.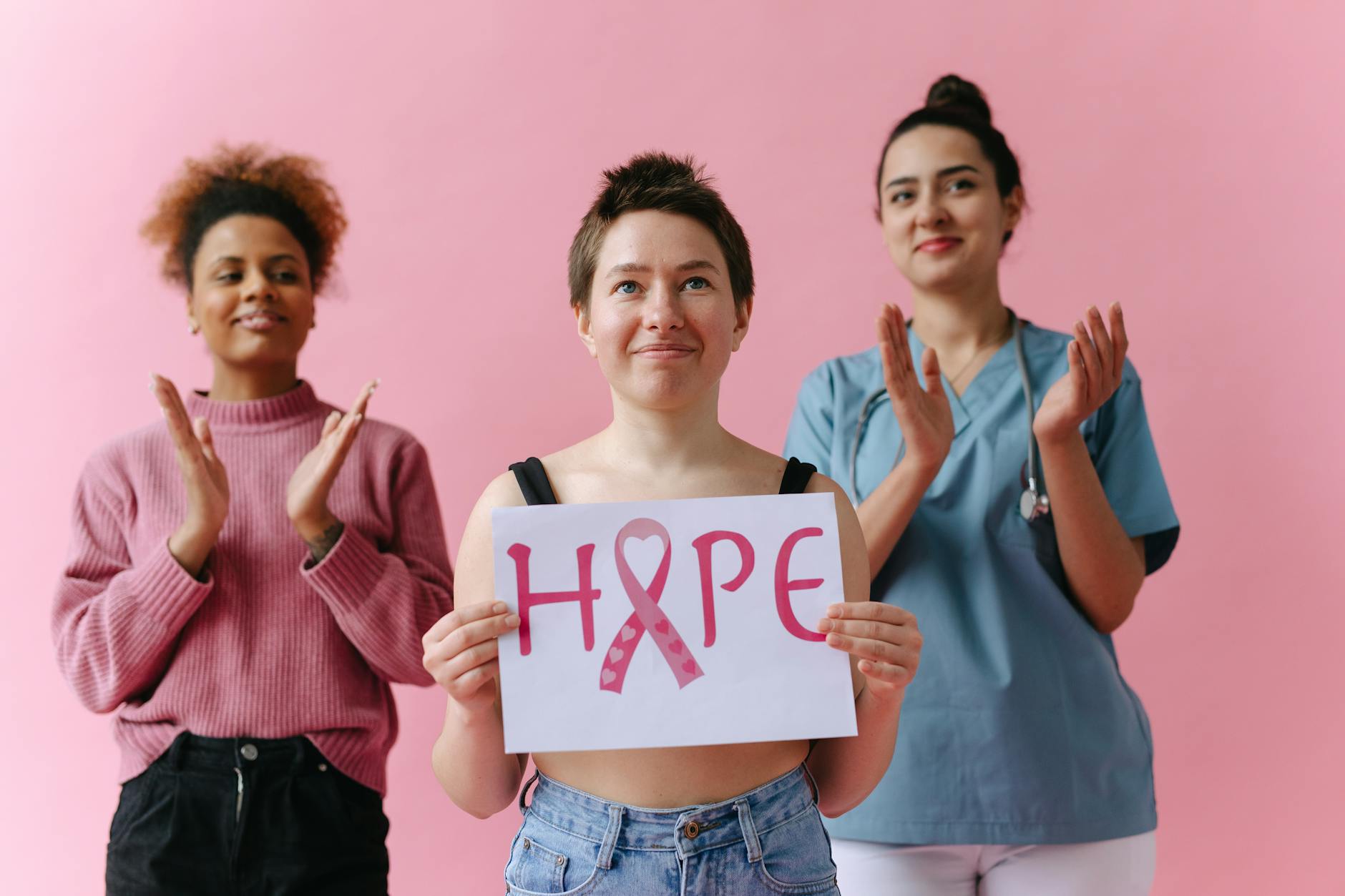 Young Women Smiling and Clapping Their Hands (Photo by Thirdman)
Step 4: Practice Self-Compassion
Lastly, practicing self-compassion is crucial in overcoming negative self-talk. Treat yourself with kindness and understanding, just as you would a close friend. Remember that everyone makes mistakes and faces rejection at times. Offer yourself words of encouragement and support, acknowledging that you are worthy of love and acceptance.
By following these steps, you can gradually overcome negative self-talk and cultivate a more positive and resilient mindset. Remember, change takes time and effort, so be patient with yourself throughout this journey.
Stay tuned for more effective amygdala exercises to conquer rejection sensitivity and embrace a more confident and empowered self!
Essential Step: Embrace Self-Acceptance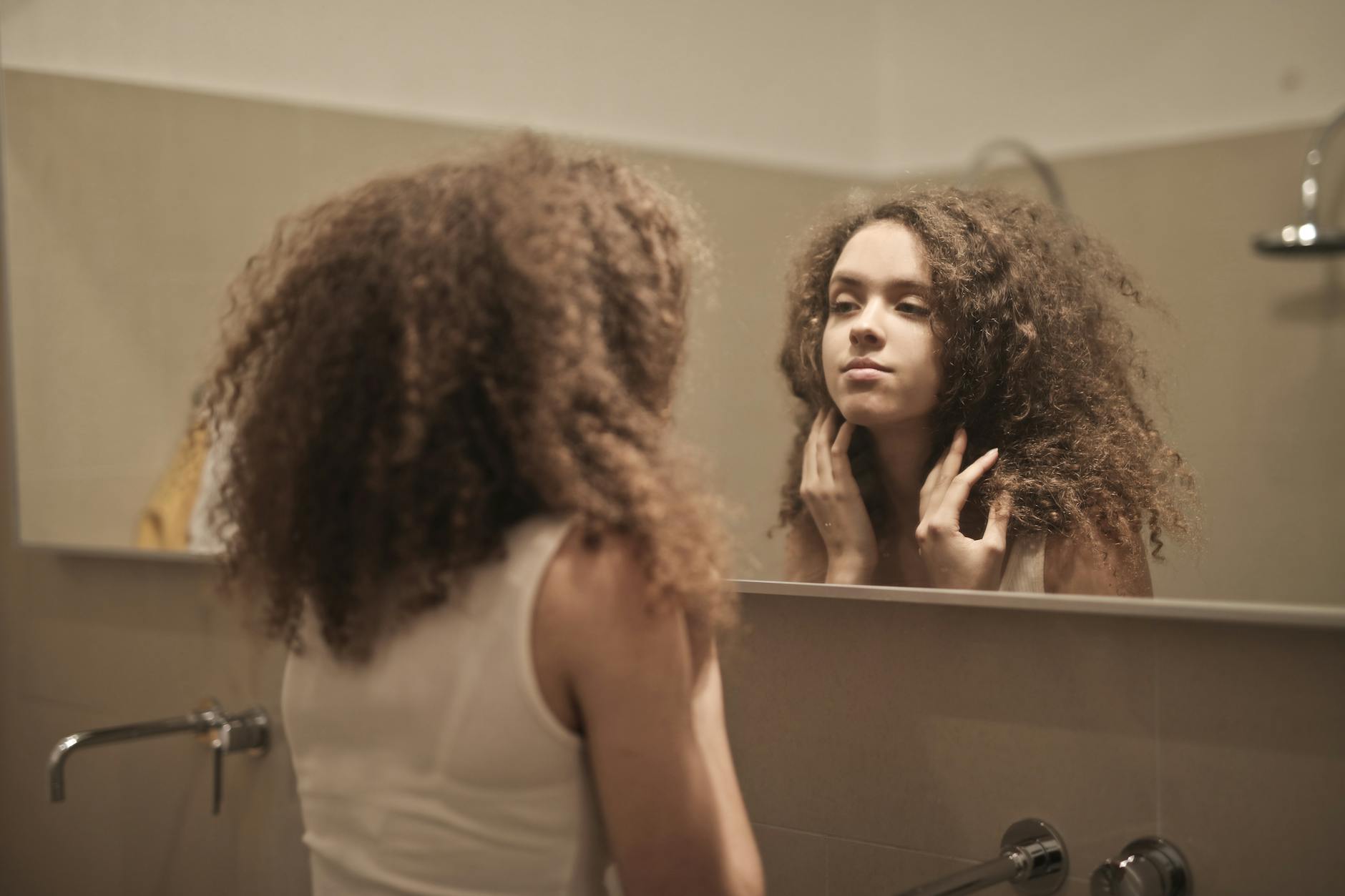 Woman in White Tank Top While Looking Herself at a Mirror (Photo by Andrea Piacquadio)
To begin, take a moment to reflect on your self-image and the expectations you may have set for yourself. Embrace self-acceptance by acknowledging your unique qualities and inherent worth. Remember, rejection does not define you, but how you respond to it can shape your personal growth.
---
Conclusion
In conclusion, incorporating effective amygdala exercises into your daily routine can significantly help reduce rejection sensitivity. By understanding and addressing the underlying causes of this sensitivity, you can develop a stronger sense of self and increase your resilience to criticism or perceived rejection.
Remember to start with self-awareness, identifying the triggers that activate your amygdala and cause you to feel more sensitive to rejection. From there, you can practice self-compassion and challenge any negative thoughts or beliefs that may arise.
Engaging in activities that promote relaxation and stress reduction, such as mindfulness or deep breathing exercises, can also be beneficial in calming your amygdala response. Additionally, seeking support from trusted friends, family, or professionals can provide valuable guidance and help you work through any unresolved emotional issues.
Stay consistent with your amygdala exercises, and be patient with yourself as you navigate your journey towards overcoming rejection sensitivity. With time and practice, you can build resilience and cultivate a more positive mindset, enabling you to face rejection with confidence and resilience.
Remember, you are worthy of love, acceptance, and belonging, regardless of others' opinions or actions. Embrace your uniqueness and celebrate your individuality. Keep pushing forward and never let rejection define you.