Ever felt like your goals are slipping through your fingers? It's not always easy to stay on track. But, don't worry. There are goal-directed activities that can give a much-needed boost to your persistence skills. These activities are designed to keep you focused, energised and motivated. They're about making the journey to your goals as rewarding as the destination.
Let's explore some of these activities. They're not just theory – they're practical steps you can put into action straight away. They can help you build a mindset that sees challenges as opportunities. They can give you the confidence to keep going when things get tough. They're about creating a lifestyle of goal-directed persistence.
Remember, a goal without a plan is just a wish. But, with these activities, you're not just making plans. You're building habits. You're learning to stay the course. You're learning to be persistent.
So, are you ready to amplify your goal-directed persistence skills? Let's get started.
Prefer video? Watch the quick summary below
Understanding Goal-Directed Persistence
Goal-Directed Persistence is a crucial skill that can help you achieve success in various aspects of life. In this section, we will delve into what Goal-Directed Persistence entails and explore its importance.
What is Goal-Directed Persistence?
Goal-Directed Persistence refers to the ability to maintain effort and commitment towards a specific objective, even in the face of obstacles, setbacks, or distractions. It involves staying focused on your goals, pushing through challenges, and consistently taking actions that bring you closer to your desired outcomes. It's one of 12 executive function skills.
Further reading: Goal-directed Persistence 101
Think of Goal-Directed Persistence as your unwavering determination to stay on course, no matter what hurdles may arise along the way. It is the fuel that keeps you moving forward, propelling you towards the achievement of your aspirations.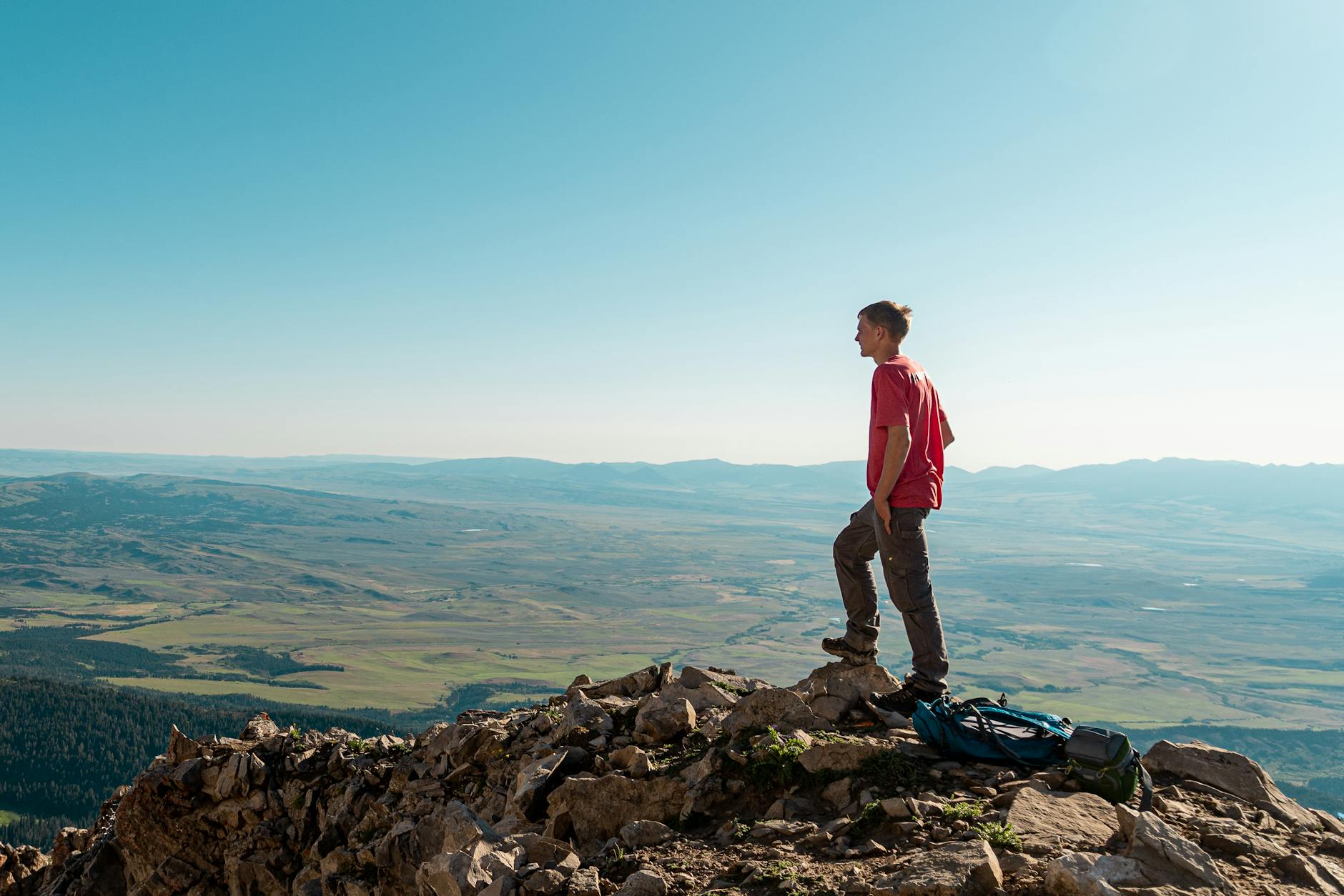 The Importance of Goal-Directed Persistence
Goal-Directed Persistence plays a pivotal role in your personal and professional growth. Here are a few reasons why cultivating this skill is essential:
Achieving Long-Term Goals: Without persistence, it becomes easy to give up when faced with challenges or temporary failures. However, by nurturing Goal-Directed Persistence, you enhance your ability to persevere and overcome obstacles on the path to achieving your long-term goals.
Building Resilience: Persistence helps you develop resilience, enabling you to bounce back from setbacks and learn from failure. It allows you to view obstacles as opportunities for growth rather than insurmountable barriers.
Maintaining Momentum: In the pursuit of any goal, there will be moments when motivation wanes. Goal-Directed Persistence helps you maintain momentum by staying focused and committed even during challenging times. It ensures that you consistently take action towards your objectives, increasing the likelihood of success.
Overcoming Procrastination: Procrastination can hinder progress and prevent you from reaching your goals. By cultivating Goal-Directed Persistence, you develop the discipline to push through procrastination and consistently work towards your desired outcomes.
Remember, Goal-Directed Persistence is not about blindly pursuing goals without considering feedback or adjusting your approach. It is about staying committed to your objectives while remaining adaptable and open to refining your strategies along the way.
By understanding what Goal-Directed Persistence entails and recognizing its significance, you can begin to cultivate this valuable skill and propel yourself towards success.
Setting Clear and Achievable Goals
Setting clear and achievable goals is essential for success in any endeavour. When you define your goals, break them down into manageable tasks, and prioritize them effectively, you can enhance your goal-directed persistence skills. Let's explore each step in detail.
Defining Your Goals
Before you can start working towards your goals, you need to have a clear understanding of what you want to achieve. Take some time to reflect on your aspirations and identify specific objectives that align with your long-term vision. Whether it's improving your fitness, advancing your career, or learning a new skill, make sure your goals are specific, measurable, attainable, relevant, and time-bound (SMART).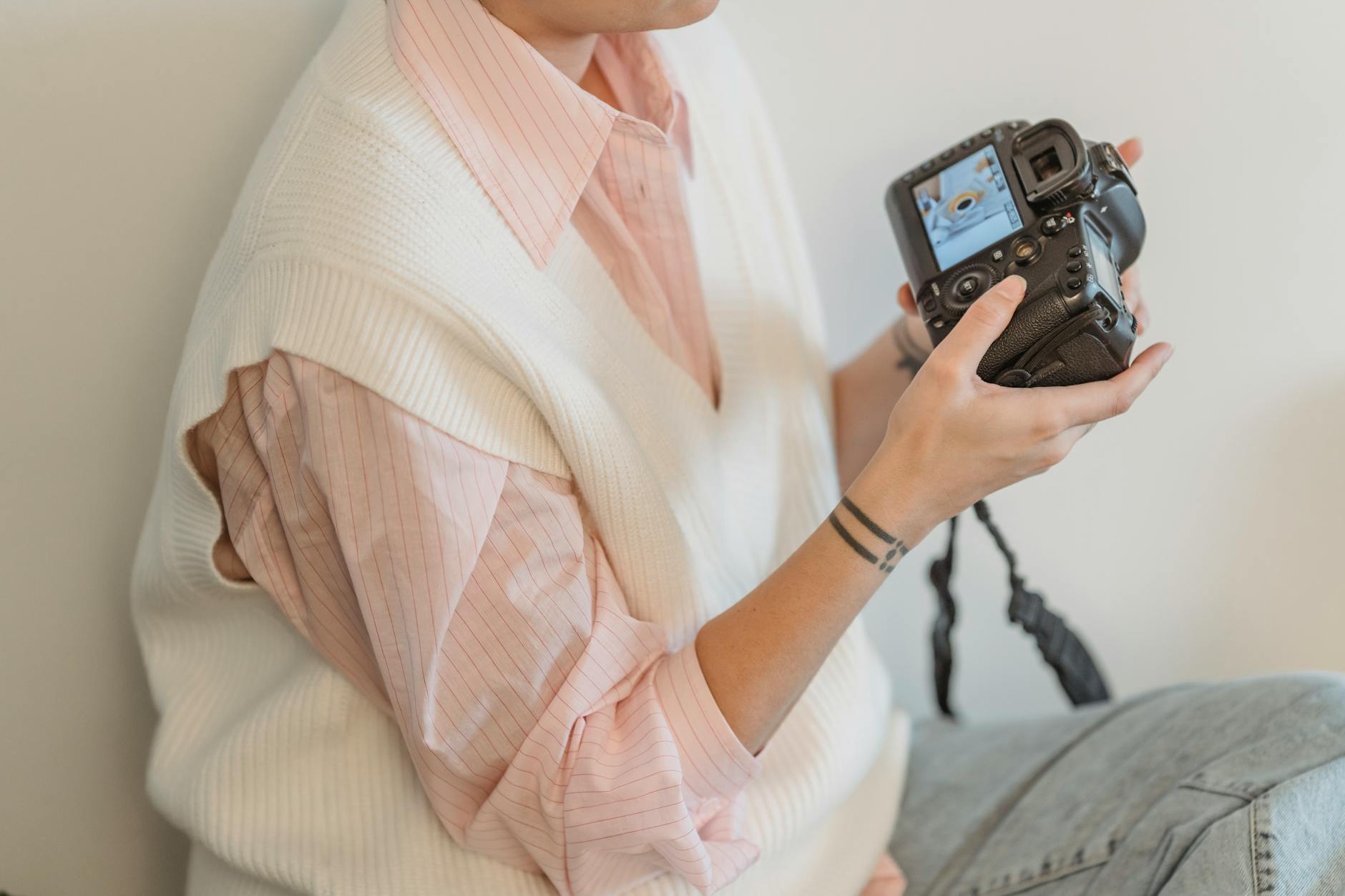 Breaking Down Your Goals into Manageable Tasks
Once you have defined your goals, the next step is to break them down into smaller, more manageable tasks. This approach allows you to focus on one task at a time, making it less overwhelming and more achievable. Start by identifying the key actions or milestones required to reach your goals. Then, create a step-by-step plan outlining the tasks you need to complete along the way.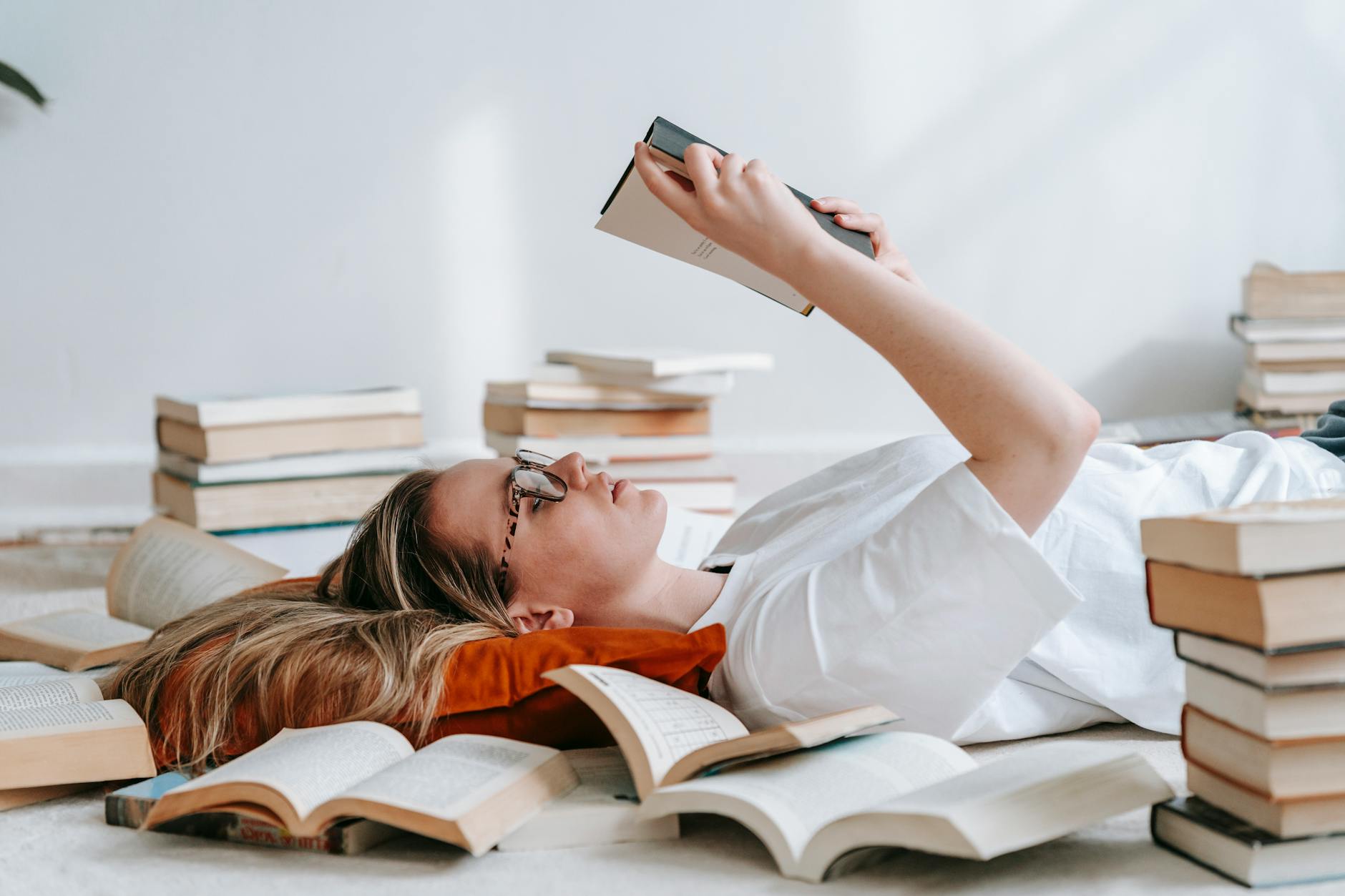 Prioritising Your Goals
Not all goals are equal in terms of urgency or importance. To make the most effective use of your time and resources, it's crucial to prioritize your goals. Take a moment to evaluate each goal and consider its impact on your overall vision. Assign a priority level to each goal based on its alignment with your long-term objectives and the potential outcomes it can generate.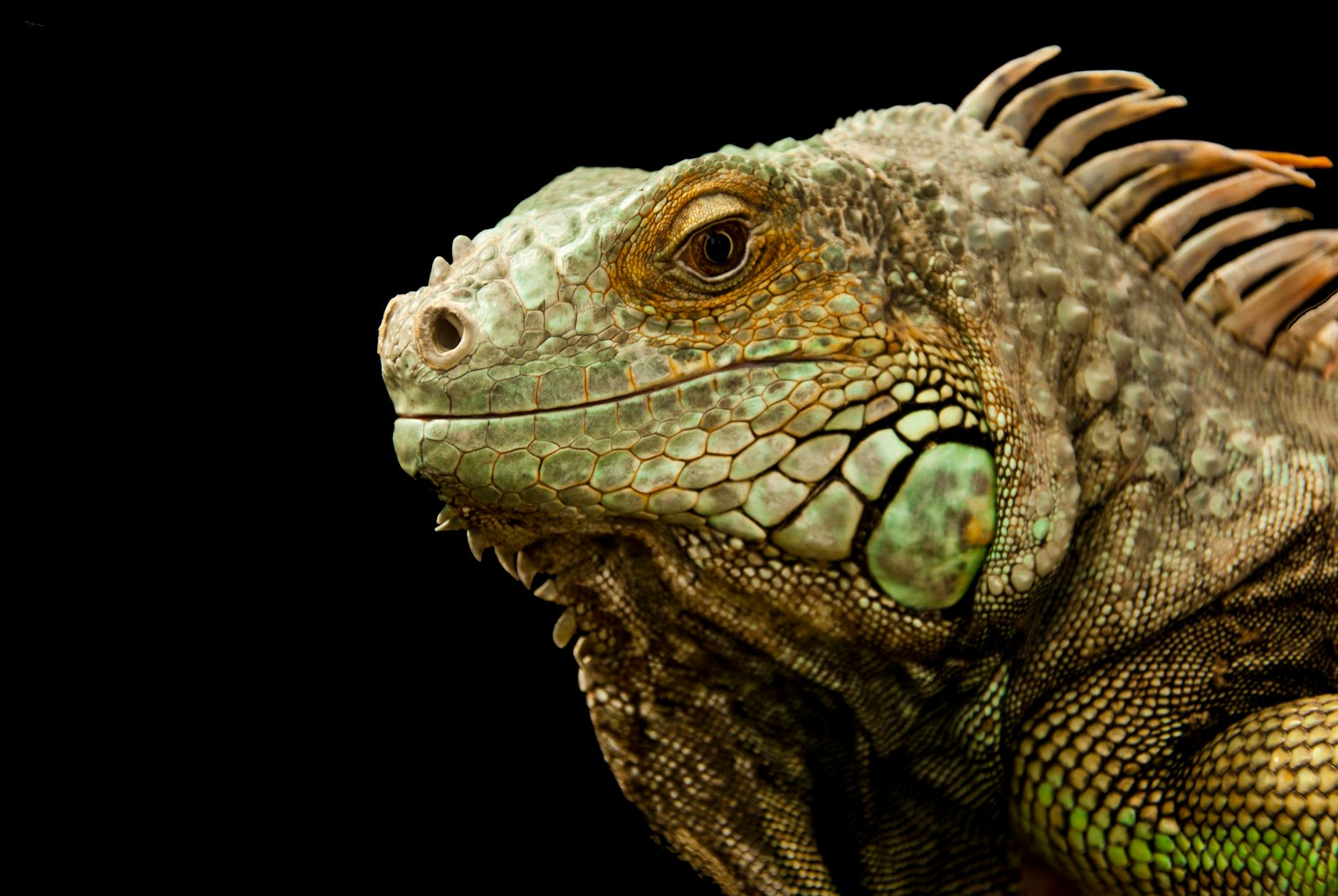 In conclusion, setting clear and achievable goals is the foundation for developing your goal-directed persistence skills. By defining your goals, breaking them down into manageable tasks, and prioritizing them effectively, you can stay focused, motivated, and on track towards accomplishing your objectives. Creating a Schedule and Action Plan
Creating a Schedule and Action Plan
When it comes to amplifying your goal-directed persistence skills, one crucial aspect is designing a schedule and action plan. By organizing your time effectively and establishing clear deadlines and milestones, you can stay focused and motivated throughout your journey. Let's delve into the key components of creating an effective schedule and action plan:
Designing a Schedule for Goal-Directed Activities
Creating a schedule allows you to allocate dedicated time for your goal-directed activities. Start by identifying the specific tasks and actions required to achieve your goals. Break them down into manageable chunks and assign realistic timeframes. Consider using a digital or physical planner to keep track of your schedule and ensure you have a clear overview of your commitments and progress.
Allocating Time for Goal-Directed Tasks
Allocating time for goal-directed tasks is essential for maintaining focus and avoiding procrastination. Prioritize your activities based on their importance and urgency. Dedicate uninterrupted blocks of time to work on your most critical tasks. Consider using techniques like the Pomodoro Technique, where you work for a focused period, followed by short breaks, to maximize your productivity.
Establishing Deadlines and Milestones
Establishing deadlines and milestones helps create a sense of urgency and keeps you accountable towards your goals. Break down your goals into smaller milestones and assign specific deadlines to each. This way, you can track your progress and stay motivated as you achieve these mini-milestones along the way. Remember to set realistic deadlines that challenge you without overwhelming your schedule.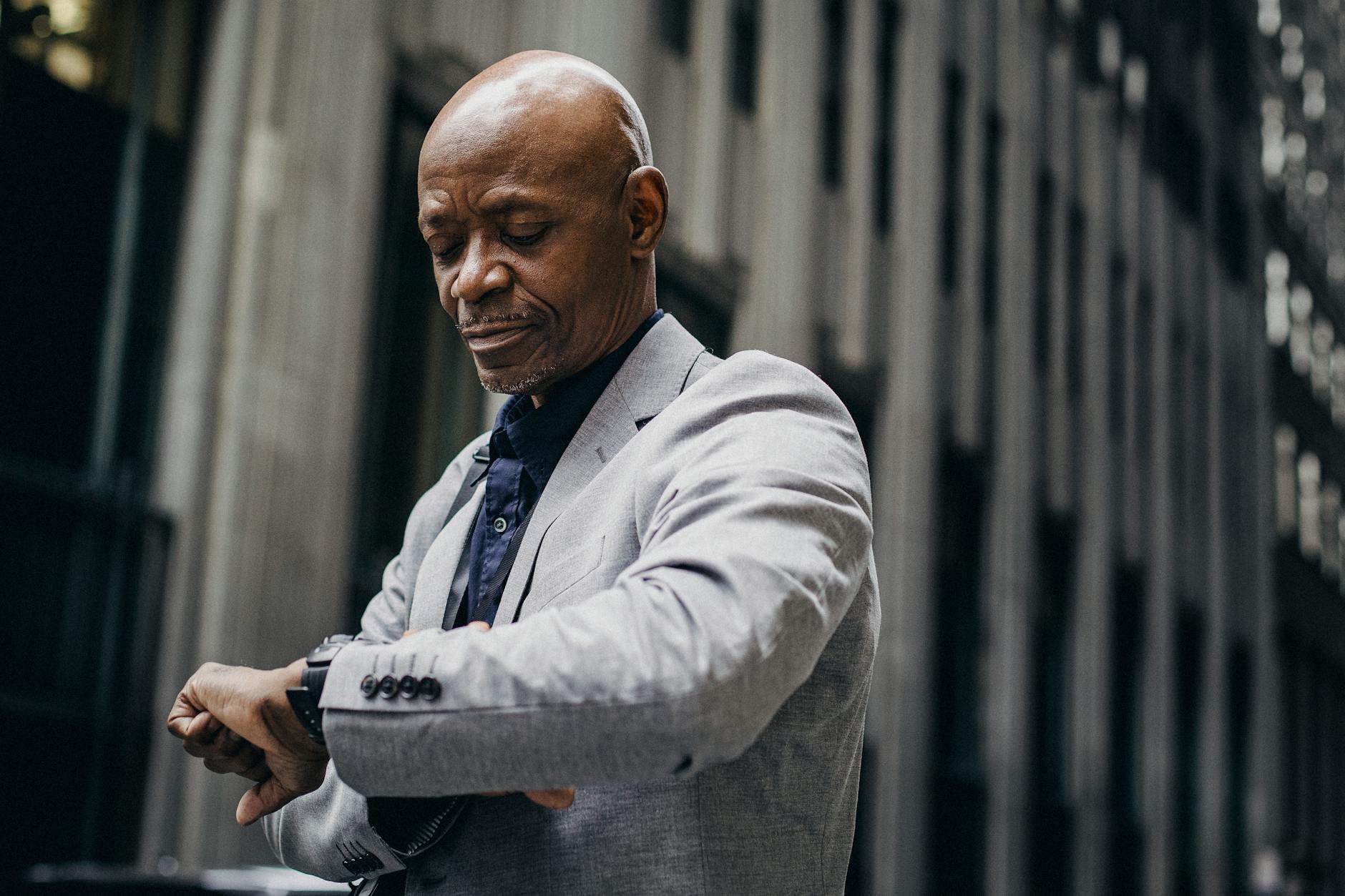 Developing Effective Time Management Skills
Developing Effective Time Management Skills
Time management is crucial for achieving your goals and maximizing productivity. By identifying time-wasting activities, implementing time-blocking techniques, and utilizing productivity tools and apps, you can optimize your time and enhance your goal-directed persistence skills.
Identifying Time-Wasting Activities
It's important to identify the activities that consume your time without contributing to your goals. These time-wasters can include excessive social media scrolling, aimless web browsing, frequent interruptions, or disorganized workspaces. By recognizing and minimizing these distractions, you can regain control over your time and focus on what truly matters.
Implementing Time-Blocking Techniques
Time-blocking is a powerful technique that involves scheduling specific blocks of time for different tasks or activities. By allocating dedicated time slots for important tasks, you create a structured framework that enhances productivity and minimizes distractions. Whether it's using a digital calendar or a physical planner, find a time-blocking method that works best for you and stick to it.
Utilising Productivity Tools and Apps
In today's digital age, there are numerous productivity tools and apps available to help optimize your time management. These tools can assist with task organization, project management, goal tracking, and even provide reminders and timers to keep you on track. Some popular productivity tools include Trello, Asana, Todoist, and RescueTime. Explore these options and find the ones that align with your specific needs and preferences.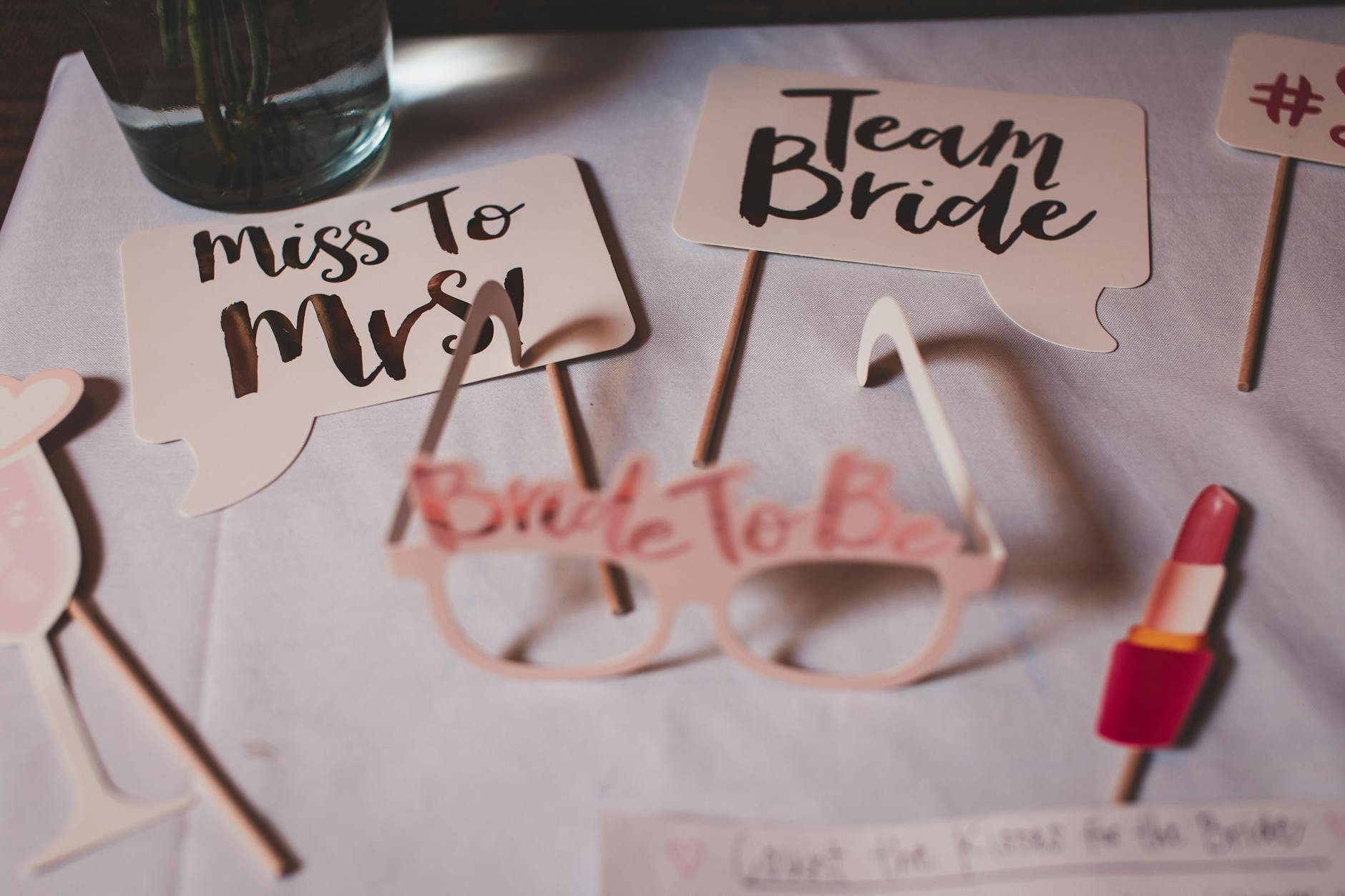 By incorporating these strategies into your daily routine, you can develop effective time management skills that will amplify your goal-directed persistence. Remember that time is a valuable resource, and by prioritizing your tasks, eliminating time-wasting activities, and utilizing productivity tools, you can make the most of every moment and achieve your goals with greater efficiency.
Cultivating a Growth Mindset
Developing a growth mindset is crucial for enhancing your goal-directed persistence skills. By embracing challenges, learning from setbacks, and adopting a positive attitude towards feedback, you can unlock your full potential and achieve your goals. Let's explore each of these aspects in detail:
Embracing Challenges and Overcoming Obstacles
Embracing challenges is an essential component of cultivating a growth mindset. Rather than shying away from difficult tasks, successful individuals see them as opportunities for growth and development. They understand that by pushing their boundaries, they can expand their abilities and improve their skills.
Overcoming obstacles is another key aspect of a growth mindset. When faced with setbacks or difficulties, it's important to approach them with determination and resilience. Instead of giving up, successful individuals persevere and find alternative strategies to overcome obstacles. They view setbacks as temporary roadblocks on their journey to success.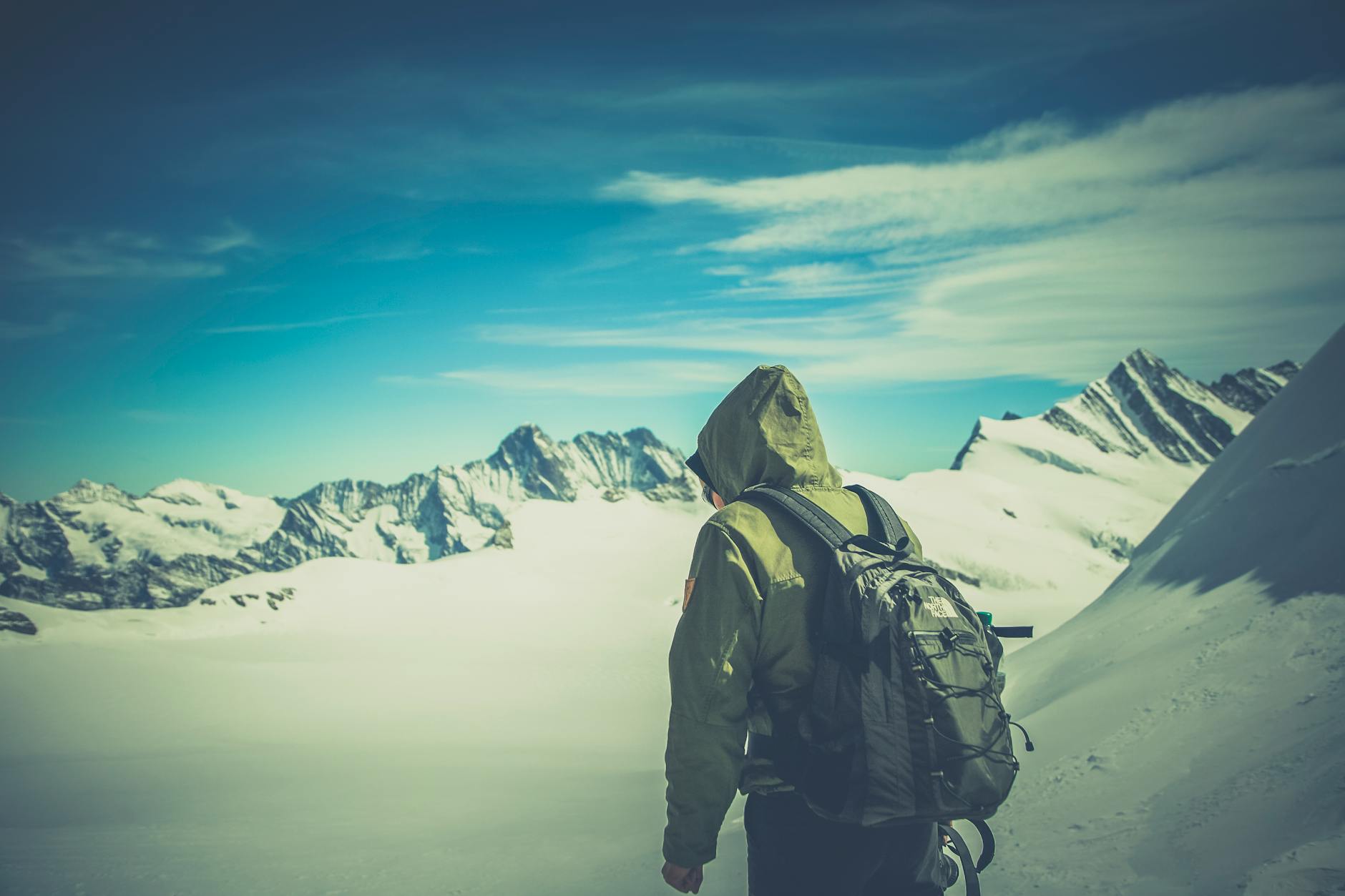 Learning from Setbacks and Failures
Setbacks and failures are inevitable on the path to achieving goals. However, a growth mindset allows individuals to view these experiences as learning opportunities rather than personal shortcomings. By reflecting on their mistakes, successful individuals identify areas for improvement and make adjustments to their approach.
Learning from setbacks requires a willingness to embrace feedback and take constructive criticism. It's important to understand that feedback is not a reflection of your worth as an individual but rather an opportunity to grow and develop. By adopting a positive attitude towards feedback, you can accelerate your progress and enhance your goal-directed persistence skills.
Adopting a Positive Attitude towards Feedback
Feedback plays a crucial role in personal and professional growth. In order to cultivate a growth mindset, it's important to adopt a positive attitude towards feedback. Rather than feeling discouraged by criticism, successful individuals see it as valuable input that can fuel their improvement.
When receiving feedback, it's important to listen actively and objectively. Take note of areas where you can make adjustments and implement them into your future efforts. By embracing feedback with an open mind, you can continuously refine your skills and increase your chances of achieving your goals.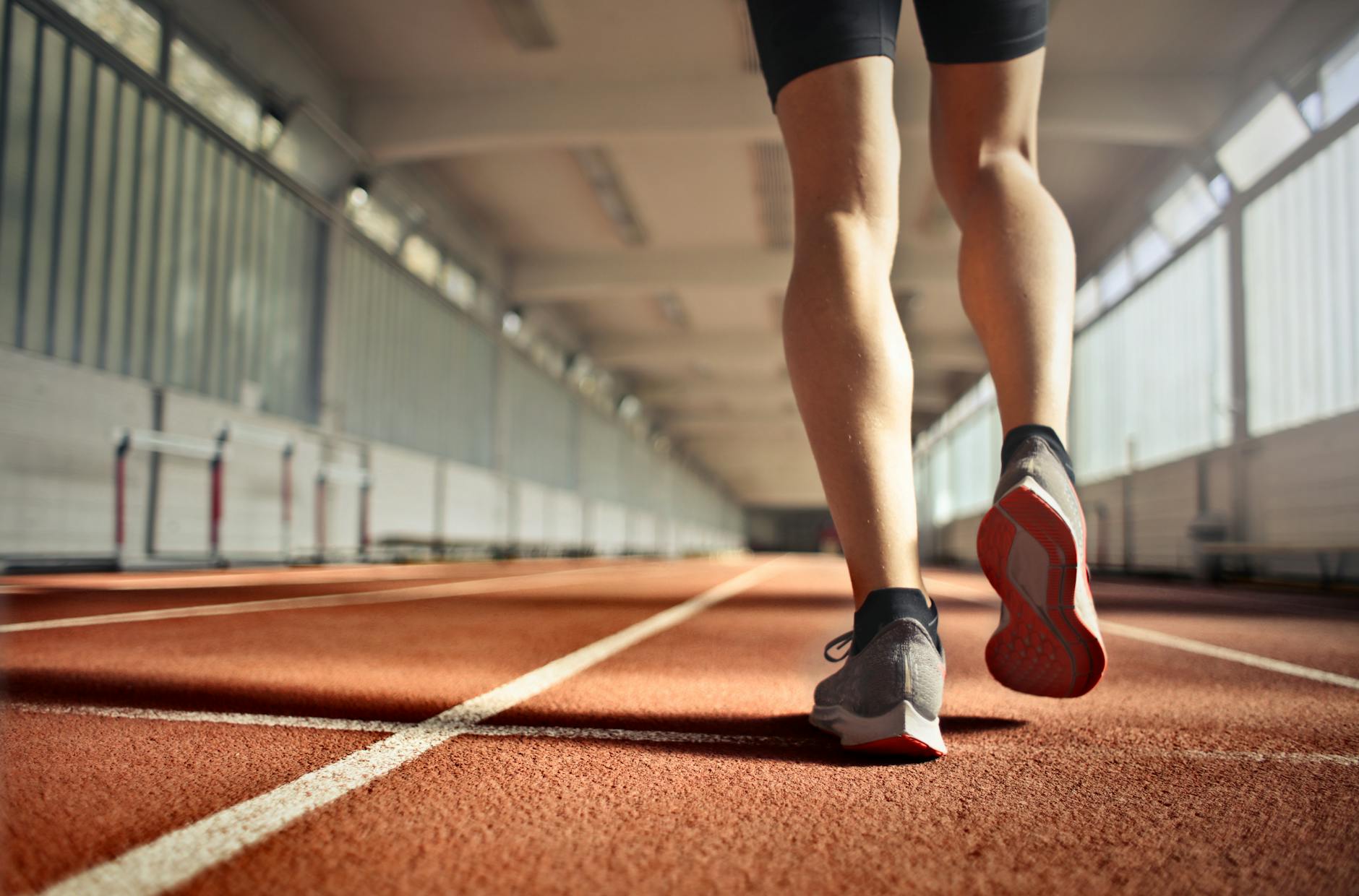 Developing self-discipline and motivation are essential for achieving your goals. In this section, we will explore effective strategies to build self-discipline and enhance your motivation.
Setting Personal Rewards and Incentives
Rewarding yourself can be a powerful tool to boost your motivation and reinforce positive behaviors. By setting personal rewards and incentives, you create a sense of anticipation and excitement, which can fuel your drive to persist in your goal-directed activities. Whether it's treating yourself to a small indulgence or planning a special outing, choose rewards that align with your interests and values.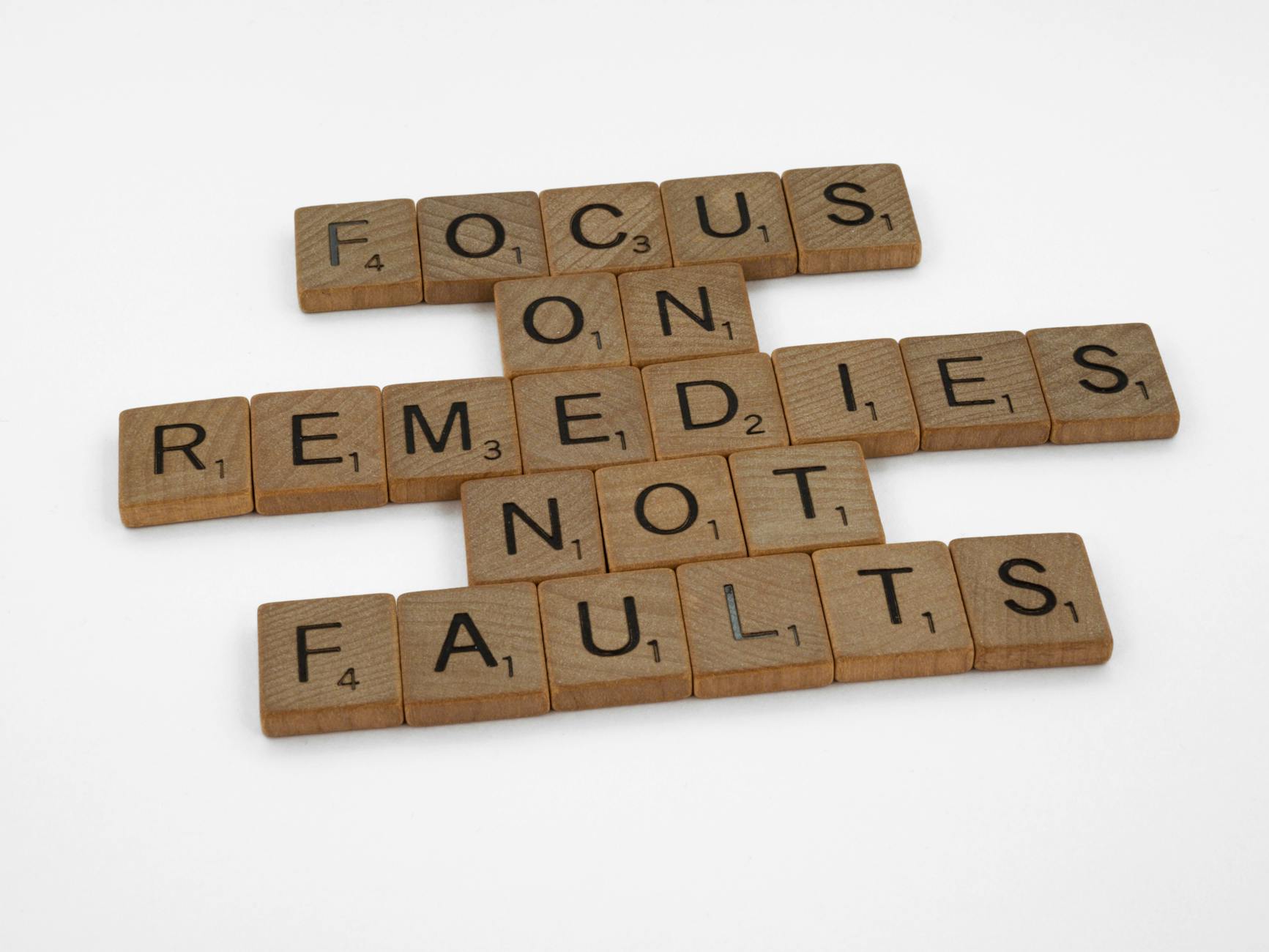 James Clear's Atomic Habits Process
James Clear, a renowned author and expert in habit formation, developed the concept of atomic habits. This process focuses on making small, incremental changes to your behaviours, which compound over time and lead to significant results. By breaking your goals down into manageable actions and consistently practising them, you build self-discipline and create positive habits that propel you forward. Implementing the atomic habits process can have a profound impact on your motivation and persistence.
I have broken down the concepts for you below so you can implement with ease
Topic
Description
Title
Atomic Habits
Author
James Clear
Publication Year
2018
Overview
Atomic Habits provides a framework for creating and sustaining positive habits by focusing on small, incremental changes. The book explores the concept of atomic habits, which are small, consistent actions that compound over time.
Four Laws of Behavior Change:
1. Make it obvious
(Increase visibility)
➔ Increase the visibility and clarity of your desired habits by using cues and triggers to remind you to take action. Create an environment that makes the habit easy to start.
2. Make it attractive
(Increase motivation)
➔ Associate positive and pleasurable experiences with the habit to make it more appealing. Use temptation bundling and create an immediate reward system to increase motivation.
3. Make it easy
(Reduce friction)
➔ Simplify your habits by reducing friction and eliminating barriers. Break down tasks into smaller, manageable steps. Design your environment to support and promote the desired behavior.
4. Make it satisfying
(Reinforce behaviour)
➔Create a sense of immediate satisfaction and reward after completing the habit. Use visual progress tracking and celebrate small wins to reinforce positive behaviour.
Habit Stacking
(Attach habits)
➔ Attach a new habit to an existing habit to reinforce its adoption.
Habit Tracking
(Monitor and measure)
➔ Monitor and measure your habits to increase self-awareness and identify patterns for improvement.
Habit Cue
(Trigger or prompt)
➔ Trigger or prompt that initiates a habit (specific time, location, emotional state, or preceding action).
Habit Routine
(Behavior or action)
➔ Behavior or action that constitutes the habit.
Habit Reward
(Immediate gratification)
➔ Immediate gratification or benefit received after completing a habit, reinforcing the habit loop and increasing repetition.
Identity-Based Habits
(Align with the desired identity)
➔ Shift focus from achieving goals to building a new identity. Align habits with desired identity and reinforce it through consistent actions.
Habit Plateau
(Overcome stagnation)
➔ Period of stagnant progress during habit formation. Recognize plateaus as normal and experiment with new approaches to overcome them.
The 1% Rule
(Consistent improvement)
➔Consistently improve by 1% each day for significant long-term growth.
Keystone Habits
(High-impact habits)
➔ High-impact habits that positively influence other areas of life.
Habit Reversal
(Break negative habits)
➔ Identify and break negative habits by replacing them with positive alternatives.
Social Environment
(Influence of others)
➔ Influence of people and communities on habits. Surround yourself with individuals who embody desired habits and minimize exposure to negative influences.
Implementation Intentions
(Clear plan of action)
➔ Pre-decide when and where to perform a habit for increased follow-through.
Habit Contract
(Commitment and consequences)
➔ Written agreement with yourself or others to commit to specific habits and consequences for not following through.
Improving Executive Function Example
Taking daily action to improve executive function by implementing habits that enhance cognitive processes such as planning, organisation, time management, and decision-making.
Let's break down the example using the four laws of behaviour change:
Make it obvious ➔ Increase visibility:

Create a designated workspace with a clear and organized layout, including a planner or digital calendar to visualize and plan daily tasks.
Use visual cues such as sticky notes or reminders on your phone to prompt specific actions related to executive function, such as setting priorities or creating to-do lists.

Make it attractive ➔ Increase motivation:

Attach positive emotions to the habit of improving executive function. For example, associate the completion of planning and organizing tasks with a sense of accomplishment or reduced stress.
Find ways to make the habit enjoyable, such as using colorful markers or digital tools for planning and organizing or incorporating rewards like a short break or engaging in a preferred activity after completing executive function tasks.

Make it easy ➔ Reduce friction:

Break down complex executive function tasks into smaller, manageable steps. For instance, break down a larger project into smaller, actionable tasks with specific deadlines.
Utilize tools and resources that facilitate executive function, such as digital task management apps or time-tracking tools, to streamline the process and make it easier to stay organized and on track.

Make it satisfying ➔ Reinforce behaviour:

Create a sense of immediate satisfaction by celebrating small wins related to improving executive function. Acknowledge and reward yourself for completing tasks, meeting deadlines, or effectively managing your time.
Keep track of your progress and visually track your improvements in executive function over time. This visual representation can serve as a motivating reminder of the positive impact of your daily actions.
By implementing these habits consistently, you can gradually improve your executive function skills. Over time, the small, incremental changes will compound, leading to noticeable enhancements in your ability to plan, organize, manage time, and make decisions effectively.
Remember to adapt and adjust these habits as needed, monitor your progress, and seek support from resources or communities focused on executive function improvement. By incorporating the principles of Atomic Habits, you can make significant strides in developing and maintaining positive habits that enhance your executive function skills.
Breaking Bad Habits and Establishing Good Ones
To cultivate self-discipline, it is crucial to identify and eliminate bad habits that hinder your progress. Reflect on behaviours that don't serve your goals and develop strategies to replace them with positive alternatives. Consistency is key when establishing new habits – start small, be patient with yourself, and celebrate each milestone along the way. By gradually replacing bad habits with good ones, you enhance your self-discipline and increase your chances of long-term success.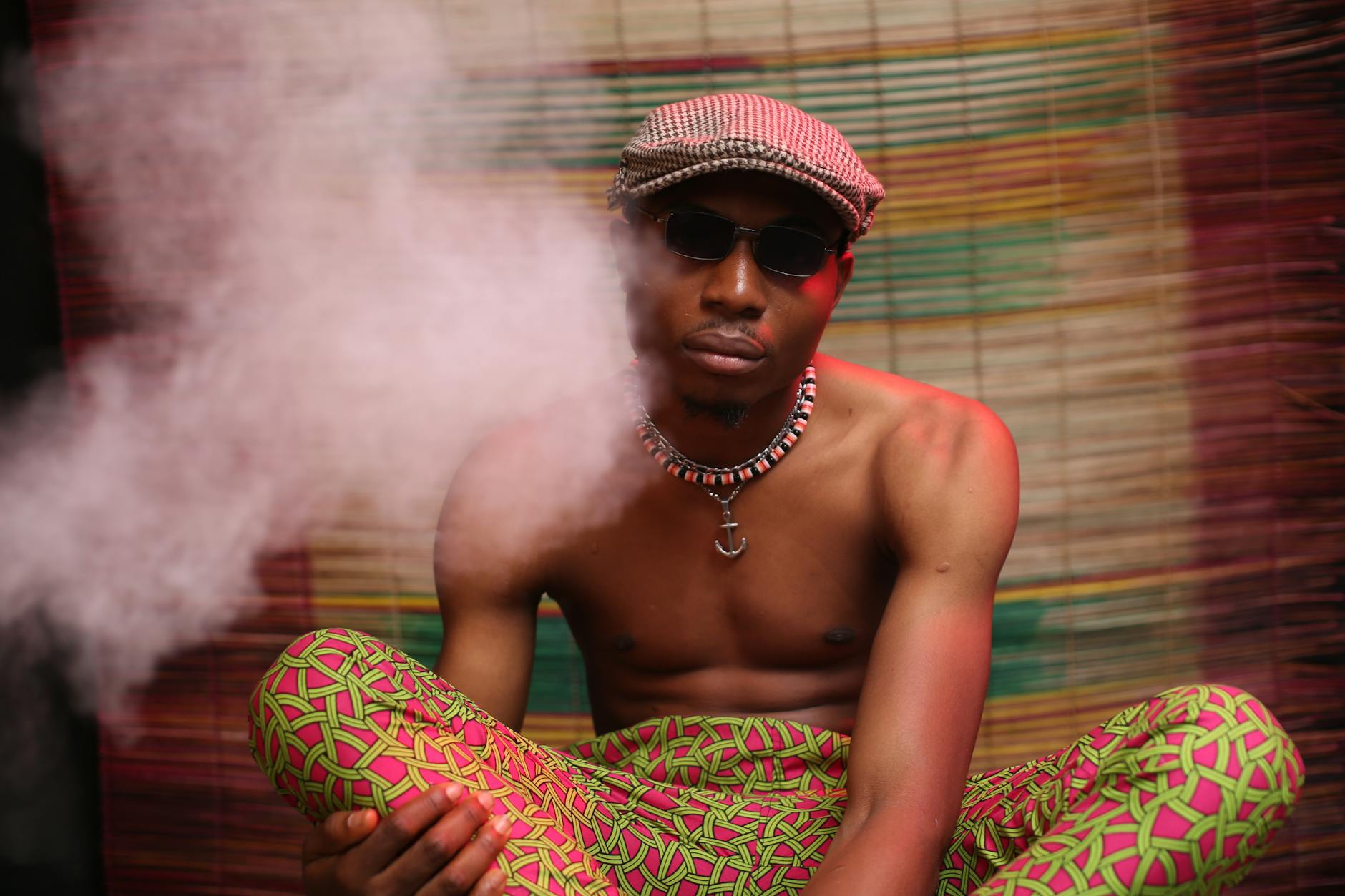 Finding Inner Motivation and Inspiration
While external rewards and incentives are valuable, cultivating inner motivation and inspiration is equally important. Take time to reflect on your personal values, aspirations, and the deeper reasons behind your goals. By connecting with your inner drive, you tap into a wellspring of motivation that can sustain you during challenging times. Seek inspiration from role models, books, or quotes that resonate with you. Remember, true motivation comes from within.
By incorporating these strategies into your goal-directed activities, you can build self-discipline and enhance your motivation, bringing you closer to achieving your goals. Goal-Directed Activities to Amplify Your Goal-Directed Persistence Skills
Further reading: intrinsic motivation
Seeking Support and Accountability
In order to enhance your goal-directed persistence skills, seeking support and accountability can play a crucial role. It not only provides motivation and encouragement but also helps you stay focused and committed towards your goals. Here are some effective ways to seek support and accountability:
Partnering with an Accountability Buddy
Teaming up with an accountability buddy can significantly boost your goal-directed persistence. Find someone who shares similar goals or aspirations and is committed to supporting each other's progress. This way, you can regularly check in with each other, discuss challenges, celebrate milestones, and hold each other accountable.
Joining Goal-Oriented Communities and Groups
Being a part of goal-oriented communities and groups provides a supportive environment where you can connect with like-minded individuals. These communities often offer valuable resources, guidance, and encouragement. Engaging in discussions, sharing experiences, and learning from others' journeys can fuel your motivation and help you stay on track.
Further reading: How to create a mastermind
Seeking Professional Guidance and Coaching
Seeking professional guidance and coaching can greatly enhance your goal-directed persistence skills.
The clients I have supported have seen their life-long goals finally being achieved; if you want to get support, dive into my EF Playbook program, where you will find…
Comprehensive Weekly Modules: Dive into focused modules each week, targeting key executive function skills. From goal setting and time management to organization and emotional control, you'll gain practical strategies and techniques to excel in every area.
Engaging Gamification Elements: Learning should be exciting and motivating. Our challenge incorporates gamification elements to keep you engaged and inspired throughout the journey. Earn points, unlock achievements, and compete with fellow challengers as you power up your executive function skills.
Expertly Designed Frameworks: Benefit from our curated frameworks and proven techniques. From the DREAMS Goals Framework to the KonMari Method and the Zeigarnik Effect, you'll have access to powerful tools that transform the way you approach tasks, manage your time, and achieve your goals.
And that's not all. In addition to the comprehensive program, you'll receive four exclusive bonuses, each carefully designed to give your progress a powerful boost. Based on your unique needs, we'll identify the bonus that resonates most with you, allowing us to devote focused attention to that specific area.
Working with me can provide you with expert advice, personalised strategies, and accountability. I can help you identify potential obstacles, develop action plans, and navigate through challenges, ensuring steady progress towards your goals.
Power Up! Executive Function Playbook or another one of my programmes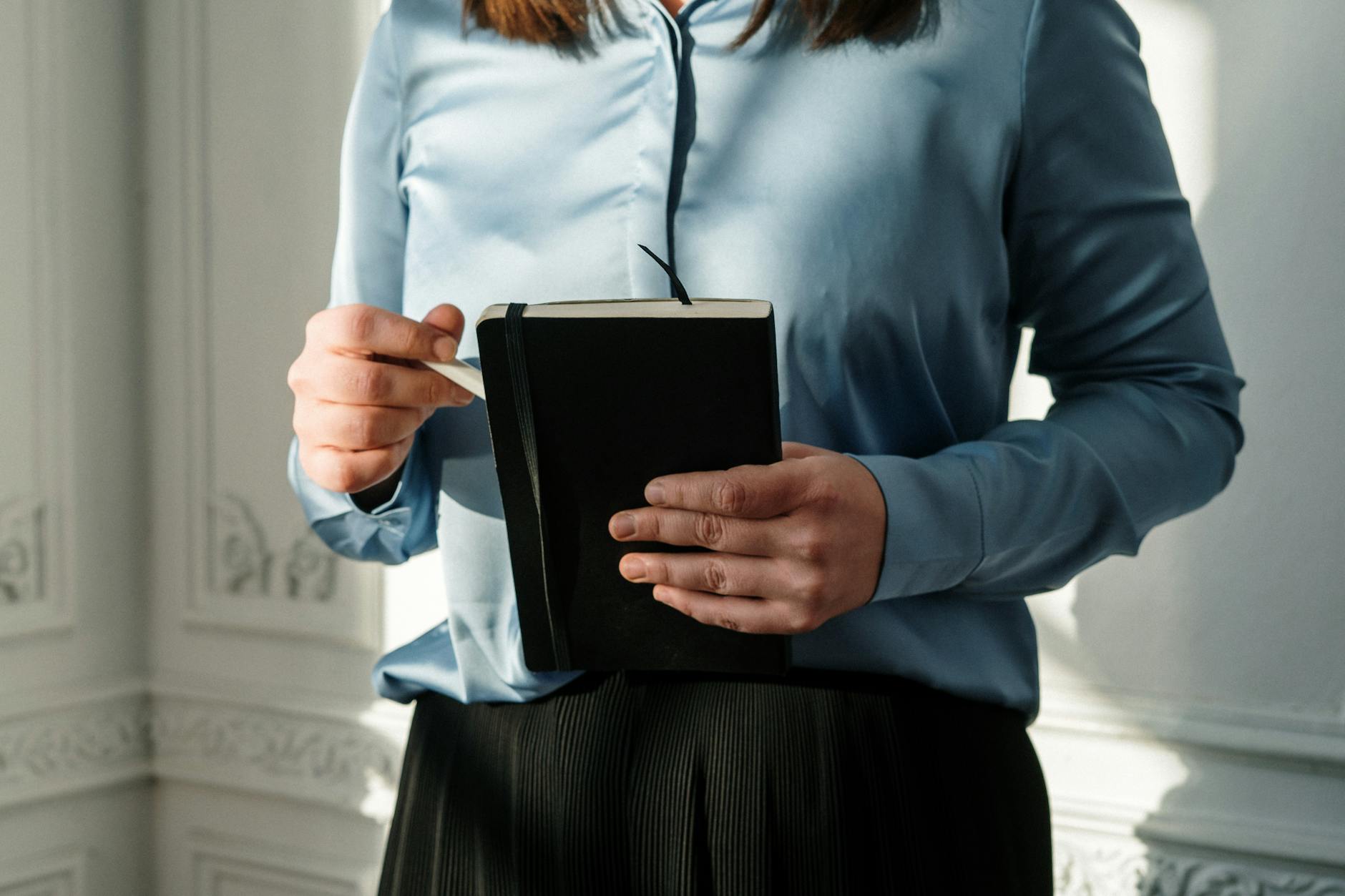 Conclusion
In conclusion, developing goal-directed persistence skills is crucial for achieving success in all areas of life. By setting clear and specific goals, breaking them down into smaller tasks, and creating a structured plan, you can enhance your ability to stay focused and overcome obstacles. Additionally, practising self-discipline, maintaining a positive mindset, and seeking support from others will further strengthen your persistence. Remember, persistence is the key to turning your dreams into reality. So, start implementing these goal-directed activities today and watch how your persistence skills amplify, leading you towards a brighter and more accomplished future.