Are you struggling to stay focused and organised in your daily life? It's time to explore the concept of mindful planning for effective executive functioning. This technique will help you improve your decision-making skills, manage your emotions, and boost your productivity levels.
In this blog post, you'll learn the essential steps to develop and implement a mindful planning routine. By the end of this guide, you'll have a better understanding of how to stay on top of your tasks and achieve your goals with ease. So, let's start your journey towards enhanced executive functioning today.
Understanding Mindful Planning for Effective Executive Functioning
What is Mindful Planning?
Mindful planning refers to the process of intentionally and systematically organising your thoughts and actions to achieve a specific goal. It involves being fully present in the moment, aware of your surroundings and your thoughts, and making conscious choices about how to proceed. Mindful planning requires you to consider the consequences of your actions and how your choices impact your well-being and that of others.
At its core, mindful planning is about taking charge of your life and making decisions that are in line with your values and goals, as a result truly planning so you take actions from an aligned place.
It involves developing a clear understanding of your priorities and creating a plan that aligns with them. Doing so can increase your productivity, reduce stress, and achieve greater success in both your personal and professional life, so you feel fulfilled.
Importance of Mindful Planning for Effective Executive Functioning
Effective executive functioning is critical for success in all areas of life. It involves planning, organising, prioritising, and following through on tasks and goals. Mindful planning is an essential component of effective executive functioning, as it allows you to focus your attention on the most important tasks and to allocate your time and resources in the most efficient way possible.
By engaging in mindful planning, you can improve your ability to manage your time, reduce decision fatigue, and increase your overall productivity. You can also reduce stress and improve your mental and physical well-being by creating a plan that takes into account your needs and priorities.
Ultimately, mindful planning is about taking control of your life and creating a roadmap for success. By being intentional about your choices and planning, you can achieve your goals and live a more fulfilling life.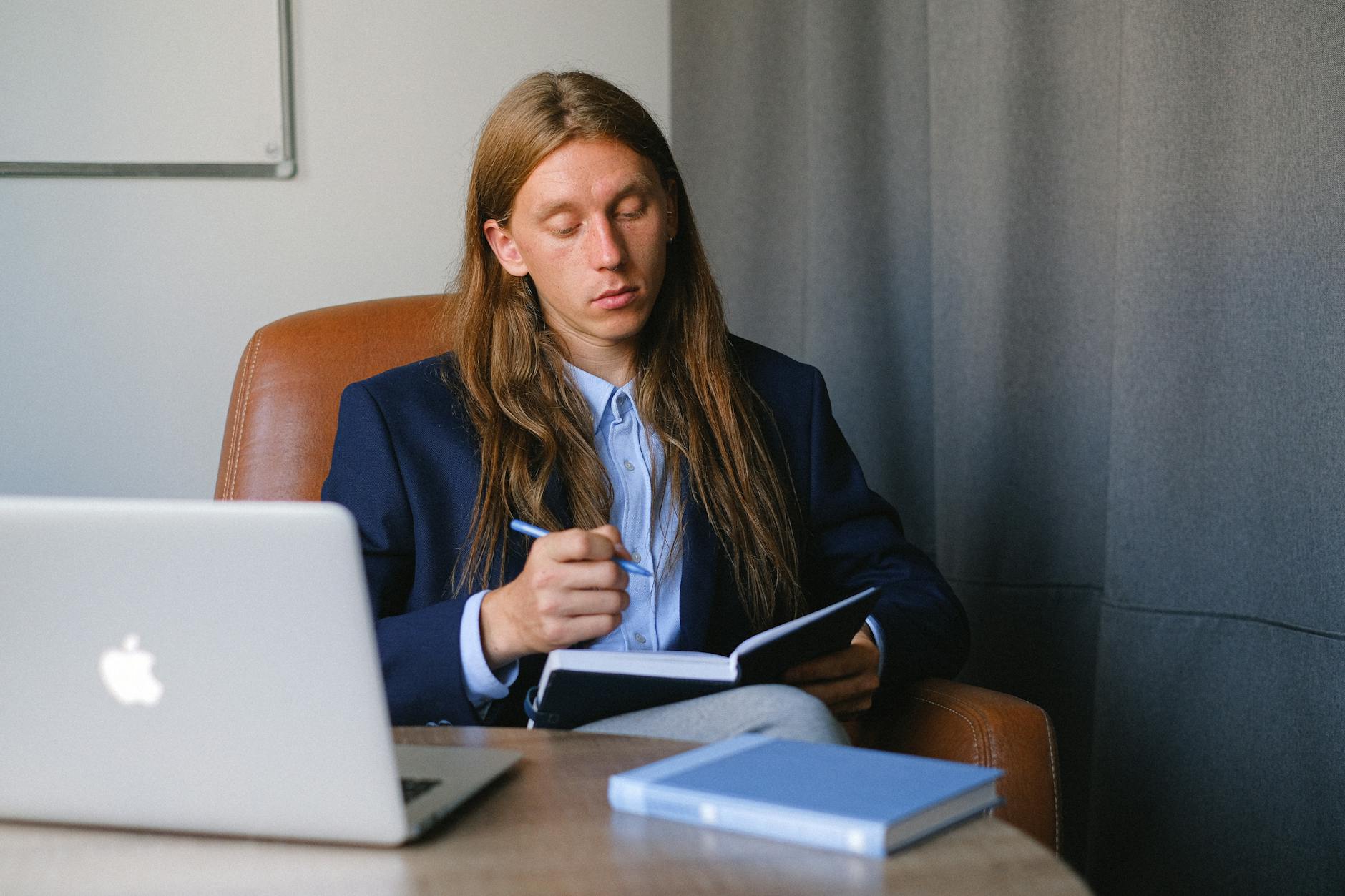 Effective executive functioning is essential for success in both personal and professional life. Mindful planning can be a powerful tool to help you improve your executive functioning skills. Here are the steps to mindful planning for effective executive functioning:
Step 1: Set Clear Goals
Before you can start planning, you need to know what you're planning for. Setting clear goals is essential for effective planning. There are many goal-setting techniques but without goal-directed persistence. When you have goal-orientated persistence, you don't give up easily. Instead, you keep pushing forward until you achieve what you set out to do.
Step 2: Make the goal visible
When you have a visual representation of your goal you can live a life that inspires you and forces others to be inspired by your footsteps. I help my clients map their journey which others can't help but be inspired to follow.
Step 3: Prioritise Your Tasks
Once you have your goals in place, it's time to prioritize your tasks. Determine which tasks are the most important and which ones can wait. Prioritizing your tasks will help you stay focused and avoid getting overwhelmed.
Step 4: Break Down Your Tasks
Breaking down your tasks into smaller, more manageable steps can help you stay on track and avoid procrastination. Instead of trying to tackle a large task all at once, break it down into smaller chunks and work on one step at a time.
Step 5: Create a Schedule
Creating a schedule can help you stay organized and ensure that you have enough time to complete all of your tasks. Use a planner or calendar to schedule your tasks and make sure to include time for breaks and self-care.
Step 6: Review and Adjust Your Plan
Finally, it's important to review your plan regularly and make adjustments as needed. Life is unpredictable, and your plan may need to change based on unforeseen circumstances. By reviewing and adjusting your plan, you can ensure that you stay on track and achieve your goals.
By following these steps, you can improve your executive functioning skills and achieve greater success in all areas of your life. Remember, effective planning takes time and practice, but the results are well worth the effort.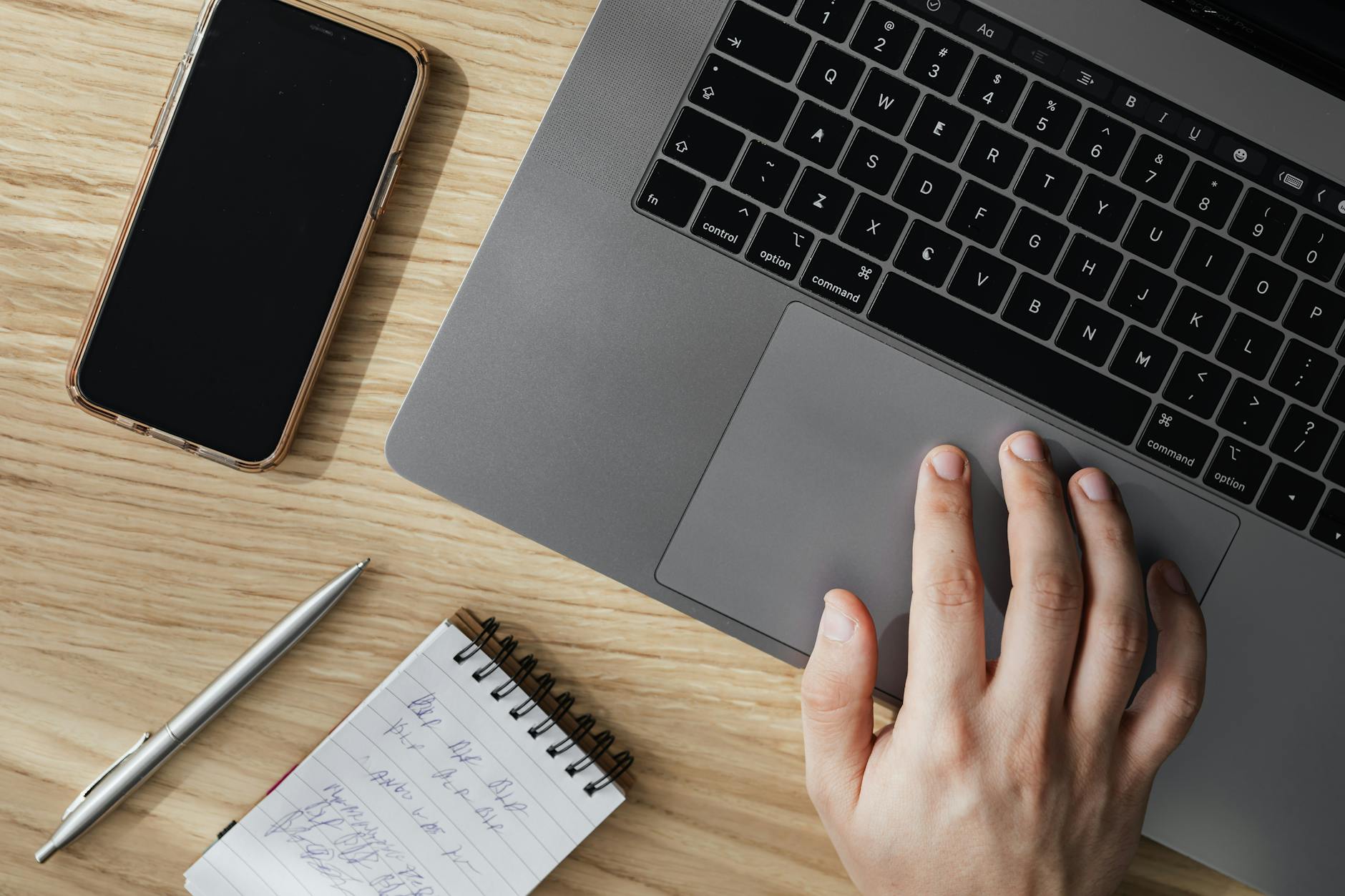 Effective planning is essential in managing executive functioning and achieving success in your personal and professional life. However, planning requires more than just writing down a to-do list. It involves mindful planning, which means being present in the moment, focusing on the task at hand and avoiding distractions. Here are some tips for effective mindful planning:
Avoid Multitasking
Many people think that multitasking is a great way to get things done. However, studies have shown that multitasking is not only ineffective but also reduces productivity. When you try to do too many things at once, you are more likely to make mistakes, miss important details, and take longer to complete tasks. Instead, focus on one task at a time. Complete it before moving on to the next one. This way, you will be more productive and achieve better results.
90% commitment is self-sabotage, 100% is fully going in, holding back even a small fraction of effort or commitment can undermine your chances of achieving optimal results. It emphasizes the importance of wholeheartedly embracing a task or goal to maximize your potential for success.
When you give 100% effort and commitment, you eliminate any room for doubt, hesitation, or self-sabotaging behaviours. It means going all-in, fully engaging in the process, and doing whatever it takes to achieve the desired outcome. This mindset allows you to tap into your full capabilities, push past limitations, and overcome obstacles with unwavering determination.
To illustrate the power of this mindset, let me share an example of a client I coached to embrace the "100% commitment" approach and the success they experienced:
I recently worked with a client who was preparing for a significant professional presentation that would help them increase their income, influence and impact at work. Initially, they had reservations and doubts about their abilities, leading to a tendency to hold back and settle for a "good enough" performance. Through coaching, we explored the concept of giving 100% commitment to the task and what that would look like…
We discussed the importance of wholeheartedly embracing the preparation process, investing extra time and effort, and leaving no stone unturned. We worked on building their self-efficacy (belief in self and their own abilities), resilience, and a growth mindset that focused on continuous improvement rather than being held back by self-imposed limitations.
As the client fully embraced the 100% commitment mindset, they immersed themselves in the preparation, leaving no room for self-sabotage or doubts. They practised their presentation, sought feedback (within safe spaces), and made necessary adjustments. They harnessed their passion for the topic, which helped them to visualise themselves delivering an outstanding performance.
During the actual presentation, their confidence and commitment were evident. They delivered a powerful and engaging presentation, captivating the audience and leaving a lasting impact. The client received a promotion that arose directly from their remarkable performance.
By giving their full 100% commitment, the client experienced success beyond their initial expectations. They realized the transformative power of wholeheartedly embracing a goal and learned firsthand that holding back or settling for less can hinder their potential.
This example demonstrates the significance of adopting a 100% commitment mindset and the success it can bring. By fully immersing yourself in a task or goal, you unlock your true potential, overcome self-sabotaging tendencies, and open doors to exceptional achievements.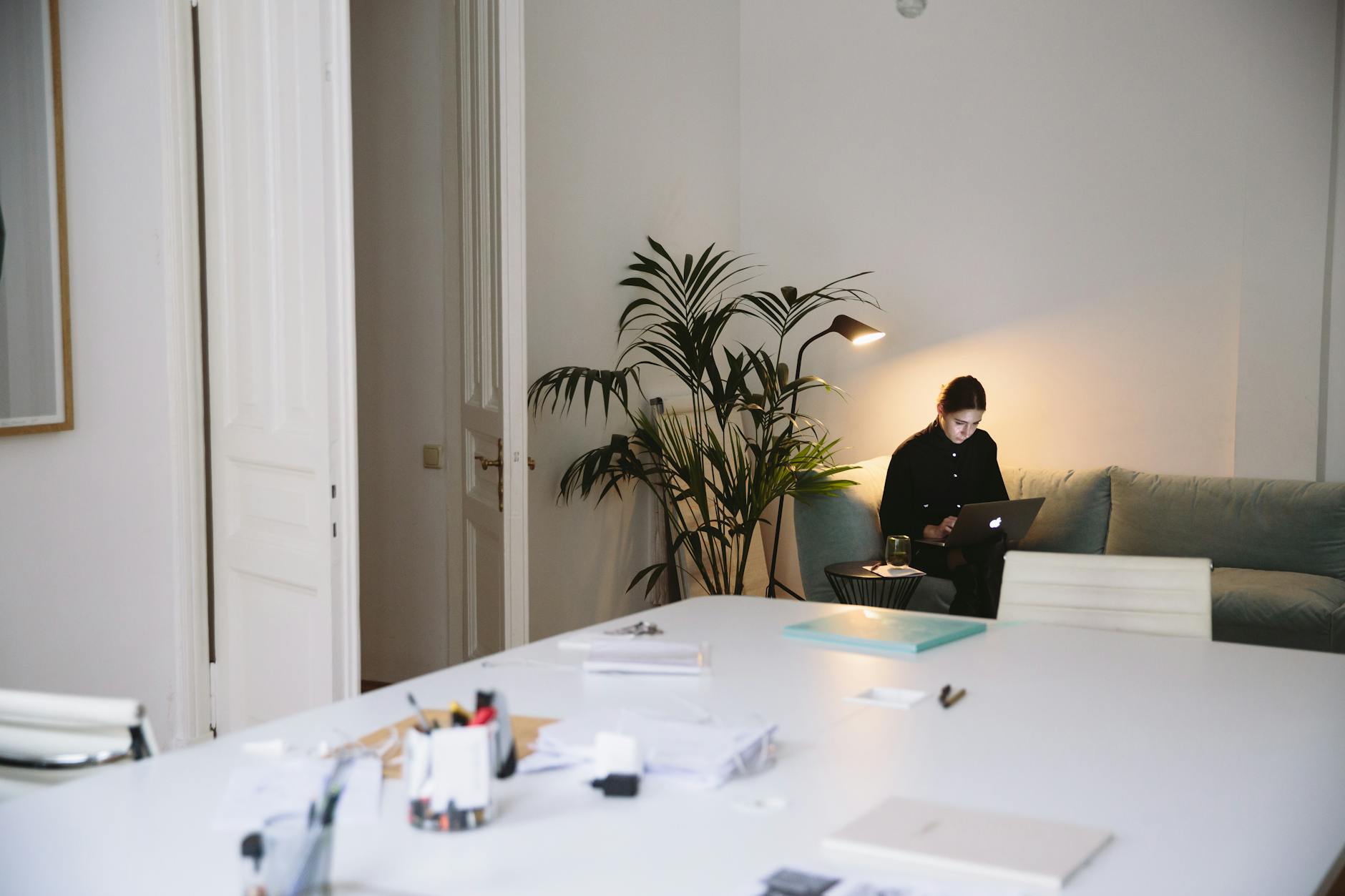 Minimise Distractions
Distractions can be a significant barrier to effective planning. They can reduce productivity and increase the time it takes to complete tasks. To minimize distractions, turn off notifications on your phone, close unnecessary tabs on your computer, and find a quiet place to work. If you work in an open office, consider using noise-cancelling headphones to minimize distracting noise. This way, you will be able to focus on your tasks and achieve better results.
Here's a table listing common distractions that can hinder goal-oriented persistence, along with explanations of how each factor can impede progress:
| Distractions | Breakdown |
| --- | --- |
| Other people's opinions | External opinions and judgments from others can lead to self-doubt, hesitation, and a loss of focus on personal goals. Seeking validation or trying to please everyone can divert attention from pursuing one's own aspirations. |
| Rejection | Experiencing rejection can impact self-esteem and create fear of failure or further rejection. It may lead to a loss of motivation, avoidance of risks, or questioning one's capabilities, which can hinder persistence in pursuing goals. |
| Criticism | Criticism, particularly when harsh or constant, can erode confidence and increase self-doubt. It can create a negative mindset, diminish motivation, and divert energy away from goal-related activities. |
| Procrastination | Procrastination involves delaying or postponing tasks that contribute to goal attainment. It can stem from various factors, such as fear of failure, overwhelm, or lack of clarity, ultimately derailing progress and undermining persistence. |
| Lack of focus | A lack of focus occurs when attention is scattered across various tasks or distractions. It can result from multitasking, excessive use of technology, or an inability to prioritize, hindering the sustained effort required for goal-oriented persistence. |
| External pressures | External pressures, such as societal expectations, time constraints, or competing priorities, can create stress and divert attention away from goals. These pressures may lead to feelings of overwhelm or a shift in focus towards immediate demands rather than long-term objectives. |
---
Want to heal from rejection sensitivity?
Tap into evidence-based practises and finally heal from RSD
---
It's important to acknowledge these distractions and develop strategies to mitigate their impact. This can involve cultivating resilience, setting boundaries, seeking support from trusted individuals, maintaining a growth mindset, practising self-care, and staying focused on intrinsic motivation and personal values.
Take Breaks
It is easy to get caught up in your work and forget to take breaks. However, taking regular breaks is essential to maintaining productivity and avoiding burnout. When you take a break, you give your brain time to rest and recharge, which can improve your focus and creativity. Consider taking a short break every 25 minutes and a more extended break every two hours. During your break, stretch, take a short walk or do something that relaxes you.
Celebrate Your Accomplishments
It is essential to celebrate your accomplishments, no matter how small they may be. Celebrating your achievements can boost your confidence, increase your motivation, and help you stay focused on your goals. When you complete a task, take a moment to acknowledge your success. It could be as simple as patting yourself on the back or treating yourself to something you enjoy. Because what gets celebrated gets replicated.
Psychologists have long emphasised the importance of celebrating successes, as it has a profound impact on brain programming and behaviour. When individuals actively acknowledge and celebrate their achievements, they create a positive feedback loop that motivates them to strive for further success.
In support of this idea, a compelling case study conducted by Johnson and colleagues (2018) examined the effects of celebrating small wins in a workplace setting. The study demonstrated that individuals who recognized and celebrated their accomplishments experienced a boost in motivation, productivity, and overall job satisfaction. This positive mindset not only enhanced their individual performance but also positively influenced the team dynamic.
By celebrating successes, the brain reinforces neural pathways associated with feelings of accomplishment and reward. This programming ingrains the behaviours and actions that led to those achievements, fueling a continuous cycle of growth and success. Moreover, it cultivates a growth mindset, bolsters self-confidence, and ignites the drive for ongoing personal and professional development.
The impact of celebrating successes extends beyond individuals. When accomplishments are collectively acknowledged and celebrated within teams and organizations, it fosters a culture of appreciation and inspiration. Team members become motivated by each other's achievements, leading to heightened collaboration, innovation, and overall organizational success.
In summary, celebrating successes is a powerful tool for brain programming and behaviour. The evidence from the case study conducted by Johnson et al. (2018) reinforces the transformative effect of recognizing and celebrating wins in the workplace. By embracing this practice, individuals and teams can nurture a positive mindset, fuel motivation, and create a thriving culture of success.
By following these tips for effective mindful planning, you will be able to manage your executive functioning better, achieve better results, and reduce stress in your personal and professional life.
Conclusion
In summary, mindful planning plays a crucial role in fostering effective executive functioning. It helps you stay focused, organised, and better equipped to navigate the challenges of daily life. To achieve this, follow these steps: set specific goals, break tasks into manageable chunks, prioritise, use visual tools, and maintain flexibility.
By implementing these strategies, you can enhance your executive functioning and unlock your full potential. With consistent practice, you'll find yourself efficiently managing tasks, making informed decisions, and staying in control of your time and resources. Embrace mindful planning and watch your productivity soar.