Are you ready to embark on a journey of self-reflection and inner growth? Look no further than the profound wisdom of Rumi, whose words continue to resonate with seekers of truth and self-discovery. I'm delighted to present 10 inspiring quotes from Rumi for self-reflection that have captured my heart and ignited a passion. These timeless gems are not only soul-stirring but also serve as guiding beacons on the path to self-awareness and personal transformation.
By intertwining Rumi's inspiring quotes with practical strategies and personal anecdotes, we aim to provide you with a holistic approach to overcoming rejection sensitivity. Through self-reflection, introspection, and the transformative power of Rumi's words, we invite you on a journey of self-discovery and healing. And who better to guide us on this journey than the timeless Rumi?
These quotes from Rumi for Self-Reflection help me see the world differently, and Rumi has helped countless individuals take the same journey of self-reflection. Let's dive into 10 of Rumi's most inspiring quotes that can help you unlock your inner wisdom. You're in for a treat! First things first…
Who is Rumi?
Are you ready to dive deep into the world of Rumi? This mystical poet from the 13th century has captivated the hearts and minds of millions around the world. Let's explore the brief background, influence, and legacy of this extraordinary figure.
Brief Background
Rumi, also known as Jalāl ad-Dīn Muhammad Rūmī, was a Persian poet, Islamic jurist, and theologian born in 1207 in present-day Afghanistan. He spent the majority of his life in what is now Turkey. Rumi's father was a theologian, and he himself later became a respected religious scholar.
However, Rumi's life took a transformative turn when he met a wandering dervish named Shams Tabrizi. This encounter sparked a deep spiritual connection between them. Shams became Rumi's mentor and guide, leading him towards a path of divine love and mystical poetry.
Rumi's poems, written in Persian, are a profound expression of his spiritual journey. They explore themes of love, unity, and the quest for truth. His words have transcended time and continue to resonate with people of different cultures and backgrounds.
Influence and Legacy
Rumi's influence extends far beyond the boundaries of his era. His teachings have profoundly impacted Persian literature, Islamic mysticism, and Sufism. His writings have been translated into numerous languages, making his wisdom accessible to people across the globe.
Even today, Rumi's poetry continues to inspire and guide individuals on their own spiritual paths. His words uniquely touch the depths of the human soul, offering solace, inspiration, and a renewed sense of purpose.
Furthermore, Rumi's emphasis on love and unity has made him a beloved figure in the modern world. His message of embracing diversity and breaking down barriers resonates strongly with people seeking peace and harmony in a divided society.
Read: 15 Rumi Quotes on love, bravery and being legendary
As we embark on our journey of self-reflection through Rumi's quotes, let us keep his legacy in mind. The wisdom he shared centuries ago continues to illuminate our paths and inspire us to unlock our inner wisdom.
The Power of Inner Wisdom
Unlocking our inner wisdom is like discovering a hidden treasure within ourselves. It is a source of guidance, clarity, and profound insights that can illuminate our path and help us navigate through life's challenges. In this article section, we will explore the power of inner wisdom, its connection to executive function, and the numerous benefits of tapping into this innate resource.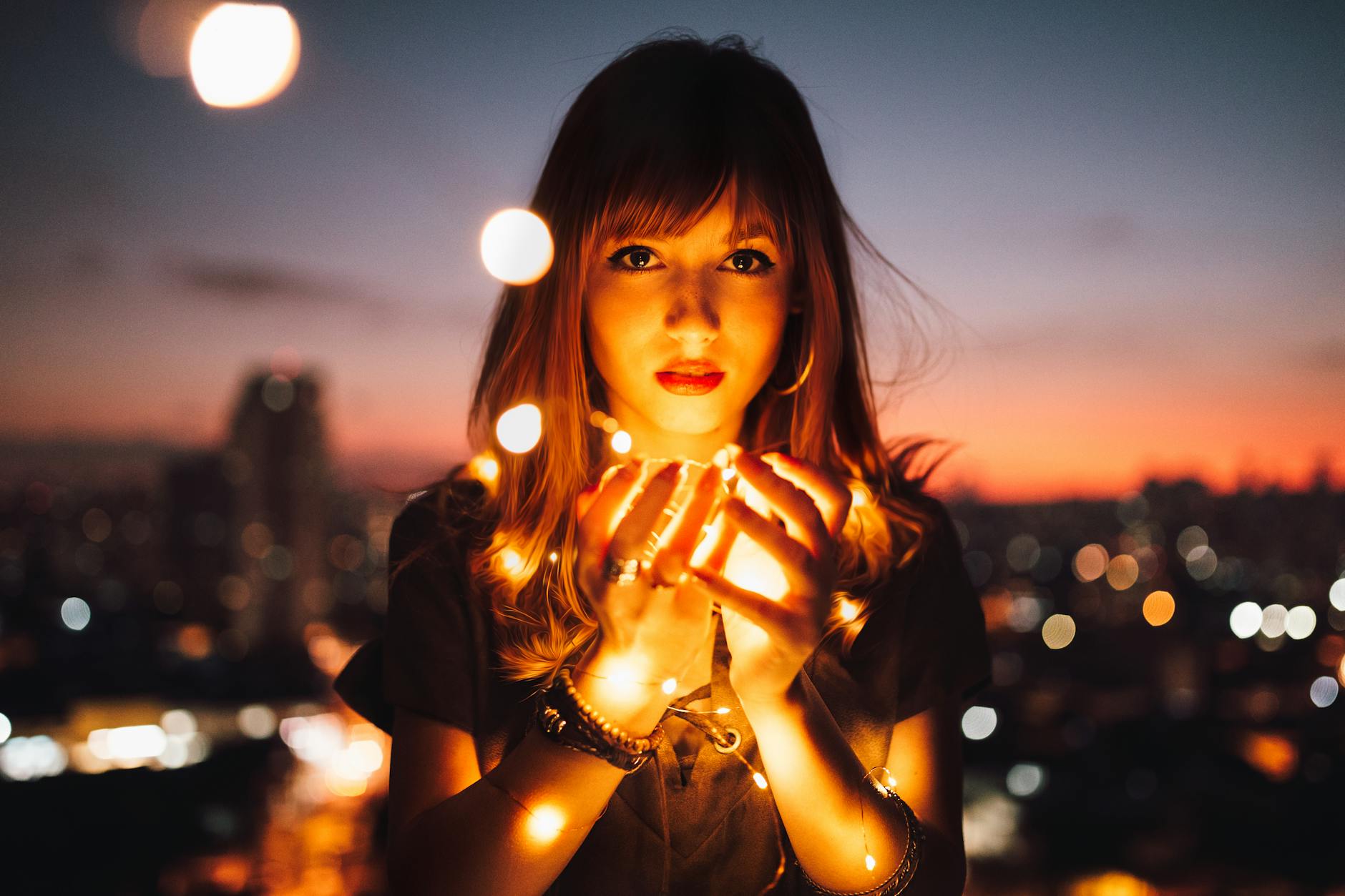 As the great Persian poet Rumi once said, "The quieter you become, the more you are able to hear." This quote resonates with the concept of executive function, which refers to the cognitive abilities that enable us to plan, organise, and make decisions. When we are in tune with our inner wisdom, we naturally enhance our executive function, allowing us to think more clearly and make wiser choices.
Imagine having a wise counsellor within you, always ready to provide guidance and support. By incorporating Rumi's wisdom into our lives, we can tap into this inner counsellor and strengthen our executive function, leading to improved decision-making, problem-solving, and overall mental clarity.
Understanding Inner Wisdom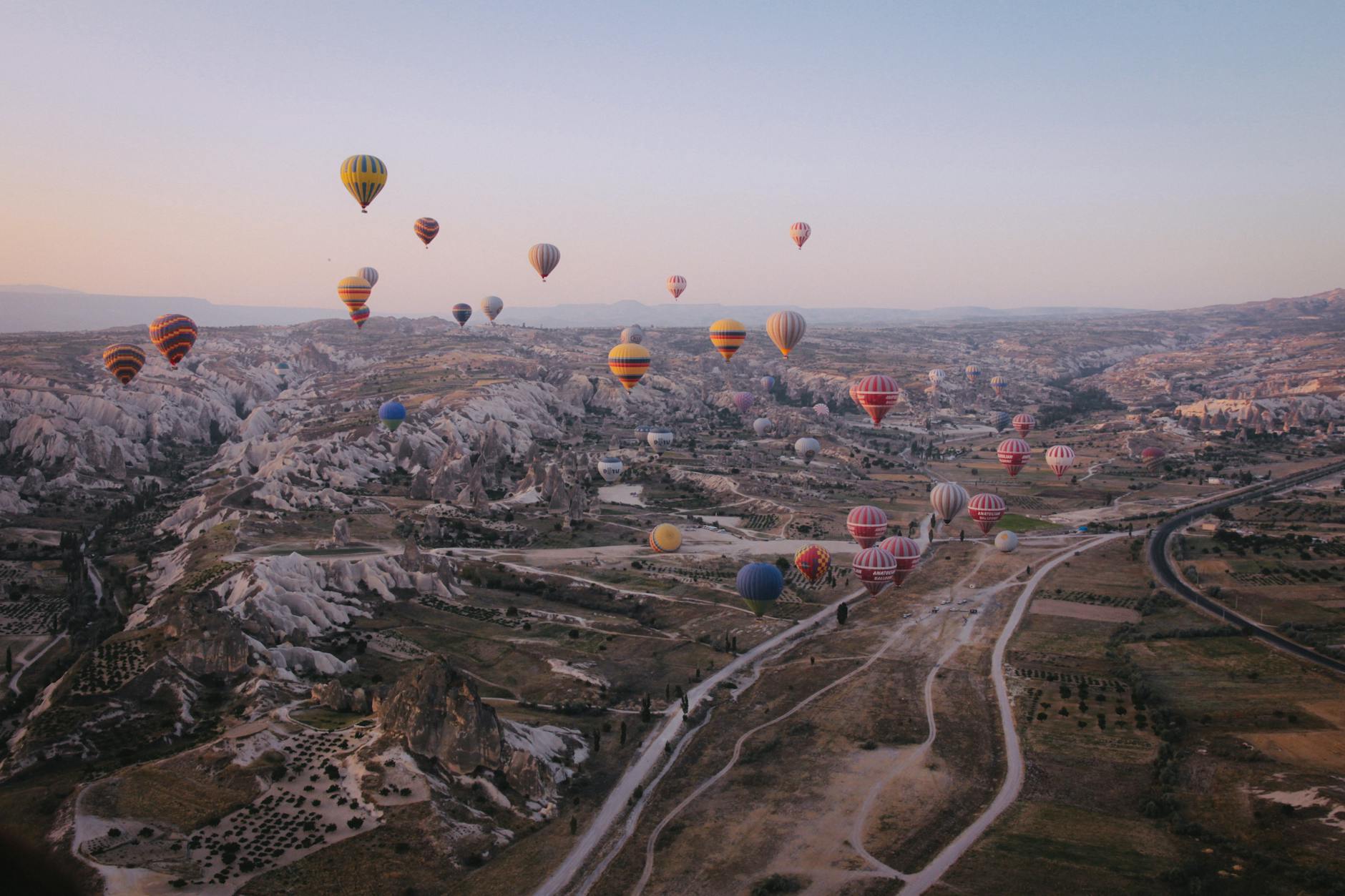 Inner wisdom is often described as intuition, that gut feeling we experience when something feels right or wrong. It is an instinctive sense of knowing that goes beyond logic and reasoning. While our rational mind relies on external information and analysis, inner wisdom is a deeper, intuitive knowing that arises from within ourselves.
Think of inner wisdom as a compass that can guide us through the complexities of life. It is a profound intelligence that arises when we quiet our minds and listen to the whispers of our soul. When we tap into this innate wisdom, we gain access to insights that can help us navigate challenges, make authentic choices, and align with our true selves.
Benefits of Tapping into Inner Wisdom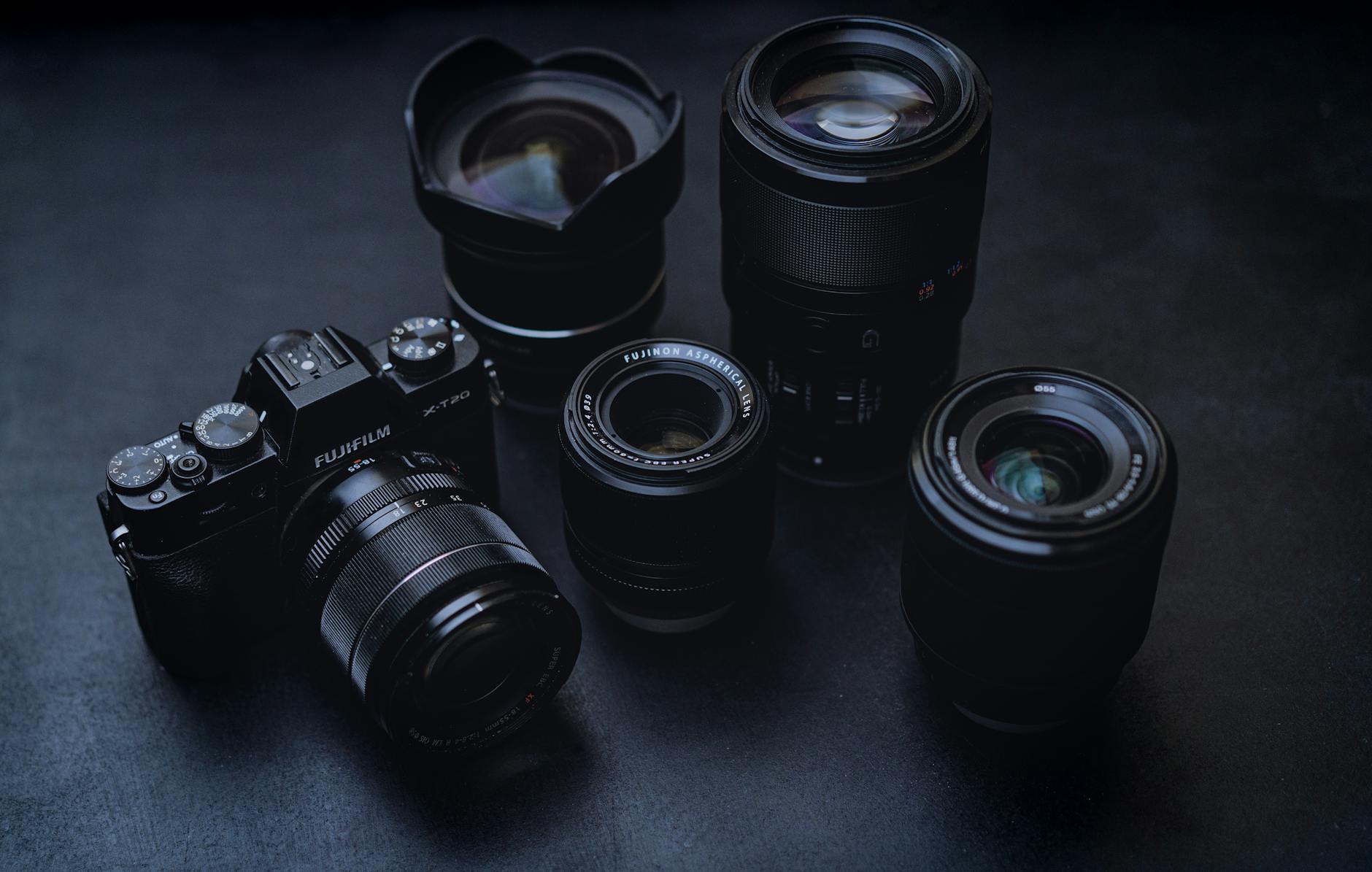 Tapping into our inner wisdom can bring forth a multitude of benefits in our lives. Let's explore some of them:
Clarity: Inner wisdom provides us with clarity amidst the noise and confusion of everyday life. It helps us see situations from a broader perspective, allowing us to make decisions that are aligned with our values and goals.
Self-Reflection: By connecting with our inner wisdom, we engage in deep self-reflection. We gain a better understanding of ourselves, our emotions, and our desires. This self-awareness empowers us to grow, evolve, and make positive changes in our lives.
Empowerment: When we trust our inner wisdom, we become more confident in our choices. We rely less on external validation and seek answers from within. This sense of empowerment enables us to take ownership of our lives and embrace our true potential.
Inspiration: Inner wisdom is a wellspring of inspiration. It ignites our creativity, fuels our passions, and opens doors to new possibilities. By tapping into this inner source of inspiration, we can unlock our full potential and live a more fulfilling and purposeful life.
So, let us embark on this journey of unlocking our inner wisdom. By embracing the power of our intuition and tapping into our innate intelligence, we can experience profound personal growth and transformation.
Quote 1: "Set your life on fire. Seek those who fan your flames."
Rumi's words ignite a spark within us, encouraging us to surround ourselves with people who inspire and uplift us. Just like a fire needs oxygen to thrive, we, too, need the support and motivation of like-minded individuals to fuel our passions.
Rumi's quote, "Set your life on fire. Seek those who fan your flames," beautifully captures my journey early on in the neurodiversity space. When I was diagnosed with dyslexia and dyspraxia, I felt an incredible surge of energy and motivation to help others who shared similar experiences. I was determined to make a difference and collaborated with like-minded individuals who supported me throughout my journey.
However, as time went on, I realized that I was taking on a significant amount of emotional labour, constantly trying to support and uplift others. This began to drain me both mentally and emotionally. I realized that in order to continue adding value and making a powerful impact, I needed to take a step back and reassess my approach.
This decision came at a cost, as I had to let go of certain responsibilities and opportunities. But it also brought me valuable lessons. I remembered who I am at my core and recognized the importance of keeping my circle small, surrounding myself with guides and mentors who resonate with my spirit animal, the wolf. The wolf embodies fierceness, wisdom, and the power of community—a space where exploration is encouraged and individuals can come back to the pack when needed.
Today, with the unwavering support of my pack, I am embracing my newfound understanding of ADHD, autism traits, and my dual diagnosis. As an author, host, and speaker, I hold an executive position at a neurodivergent employment agency, where I focus on supporting individuals to heal from rejection sensitivity and enhance their executive functions. I have developed frameworks and processes within supportive containers that help me maintain my energy levels, allowing me to make a meaningful impact on people's lives, one person at a time.
Through it all, I have come to realize that nothing in my journey has been wasted. The pack I have surrounded myself with sets my life on fire and fans my flames, providing unwavering support and unconditional love without judgment. They allow me to simply be myself and empower me to make a difference in the world. I am forever grateful for their presence in my life, as they continue to fuel my passion and ignite my spirit.
Quote 2: "Don't be satisfied with stories, how things have gone with others. Unfold your own myth."
Rumi reminds us that each of us has a unique journey to embark upon. Instead of comparing ourselves to others, we should embrace our individuality and create our own extraordinary story.
Quote 3: "The wound is the place where the light enters you."
Similar to how a plant grows towards the sunlight, Rumi suggests that our struggles and wounds can lead to personal growth and enlightenment. It is through our challenges that we discover our inner strength and resilience.
Quote 4: "Yesterday I was clever, so I wanted to change the world. Today I am wise, so I am changing myself."
Rather than trying to change the external world, Rumi advises us to focus on personal transformation. True wisdom lies in recognizing our own flaws and working towards self-improvement, which can have a ripple effect on the world around us.
Quote 5: "The quieter you become, the more you are able to hear."
Rumi encourages us to embrace silence and stillness in order to gain deeper insights. By quieting our minds, we open ourselves up to a world of inner wisdom and connection.
Quote 6: "Don't grieve. Anything you lose comes round in another form."
In times of loss and sorrow, Rumi consoles us with the notion that nothing truly disappears; it simply transforms into something new. This quote reminds us to have faith in the cyclical nature of life and to embrace change with hope.
Quote 7: "What you seek is seeking you."
Rumi's words invite us to believe in the power of our desires and aspirations. He suggests that the very things we long for are also yearning to find us, encouraging us to trust in the process of manifestation.
Rumi's quote, "What you seek is seeking you," resonates deeply with my personal manifestation story. It reflects the transformative journey I went through in my pursuit of love and self-discovery.
For a while, I found myself going on dates and hoping to find someone who truly aligned with my desires and needs. However, I repeatedly encountered situations where these connections fell short of my expectations. It became clear that I had a pattern of trying to fix others rather than focusing on my own growth and happiness. I realised I needed to change this paradigm and start priorising my alignment and well-being.
With this realisation, I made a conscious decision to say "yes" to myself and put my needs first. I started to embrace self-love and trust my intuition, knowing that I deserved a partner who understood and supported me without me having to educate them. It was a powerful shift in mindset and energy, as I let go of the need to constantly fix and nurture others.
As I began to align with my true self, something magical happened. I met a wonderful man who seemed to effortlessly understand the assignment of being the partner I had been seeking. He resonated with my values, dreams, and aspirations without any need for explanation or effort on my part. It was as if the universe had brought us together to affirm that I was on the right path.
This experience not only transformed my love life but also extended to other areas, including my business ventures. By trusting myself and following my intuition, I started making decisions that felt authentic and aligned with my purpose. I felt a renewed sense of confidence and clarity, knowing that I was on the right path both personally and professionally.
During this journey, I sought guidance and confirmation from the angel Razbar, who became a guiding presence in my life. Razbar affirmed that I was indeed on the right path, providing me with reassurance and support whenever I needed it.
In retrospect, I now understand that Rumi's profound words, "What you seek is seeking you," encapsulate the essence of my manifestation story. By seeking alignment with myself and prioritising my growth and happiness, I attracted the love, fulfilment, and success I had been seeking. The universe conspired to bring forth what was truly meant for me, and I am forever grateful for this transformative journey.
Quote 8: "Do not be satisfied with the stories that come before you. Unfold your own myth."
Rather than simply accepting the narratives that society presents us, Rumi urges us to create our own stories. By embracing our uniqueness, we have the ability to shape our own destinies and leave a lasting impact.
Quote 9: "The universe is not outside of you. Look inside yourself; everything that you want, you already are."
Rumi reminds us that we possess everything we need within ourselves. The universe is not separate from us; it resides within our very being. This quote invites us to tap into our innate power and recognize our limitless potential.
Quote 10: "You were born with wings, why prefer to crawl through life?"
Rumi's final quote serves as a powerful reminder that we are meant to soar and embrace the fullness of life. We should not settle for mediocrity when we have the ability to spread our wings and reach great heights.
Conclusion
In conclusion, Quotes from Rumi for Self-Reflection have the power to unlock our inner wisdom and inspire self-reflection. These timeless words of wisdom serve as gentle reminders to slow down, connect with our inner selves, and embark on a journey of self-discovery. By embracing the teachings of Rumi, we can cultivate a deeper understanding of ourselves and the world around us, leading to personal growth and transformation. So, let these ten profound quotes from Rumi be your guiding light on the path to self-reflection and inner wisdom. Let them inspire you to embrace the beauty of life, seek truth, and find solace in the depths of your own soul. Remember, as Rumi once said, "You are not a drop in the ocean, you are the entire ocean in a drop."
Remembering who you are, unlearning who you're not is one of the steps in the Rejection Sensitivity Journal. Click the image below to grab your copy
---