Understanding the Impact of RSD: 33 Unforgettable Self-Confidence Affirmations RSD. This is for Overcoming Self-Doubt, Embracing Uniqueness, and Cultivating Inner Strength
Are you dealing with Rejection Sensitive Dysphoria (RSD)? You're not alone! RSD can make you feel like a tiny boat in a stormy sea. But don't worry, we've got you covered.
Self-confidence affirmations for RSD can be your life jacket. They're powerful, positive statements that can help you believe in yourself, even when you're feeling low. Like a lighthouse guiding you through rough waters, these 33 unforgettable affirmations can boost your belief in yourself, and help you navigate through the choppy waves of RSD.
We've gathered a list of 50 self-confidence affirmations that are tailor-made for those dealing with RSD. And no, these aren't just your everyday affirmations. They're designed to tackle RSD head-on, helping you to stay afloat and head towards calmer waters. So dive in, start learning, and let these affirmations be your guiding light.
What is RSD?
Understanding RSD and its impact on self-confidence
Defining RSD RSD, or Rejection Sensitive Dysphoria, is a condition that affects individuals who are highly sensitive to perceived rejection or criticism. It can manifest as intense emotional reactions, such as feelings of humiliation, shame, or distress.
Woman Standing on Concrete Pavement (Photo by Pixabay)
Causes of RSD The exact causes of RSD are still being explored, but it is believed to be closely linked to other mental health conditions, such as anxiety or attention deficit hyperactivity disorder (ADHD). Additionally, individuals who have experienced repeated rejection or negative experiences in the past may be more susceptible to developing RSD. Bicycle Crossing Signage (Photo by George Becker)
Impact on Self-Confidence RSD can significantly impact an individual's self-confidence. The fear of rejection can lead to a constant need for validation from others. This reliance on external approval can make it challenging for individuals with RSD to maintain a healthy level of self-esteem and belief in their abilities.
Coping Strategies While RSD can be challenging to navigate, there are strategies that can help individuals build self-confidence and manage the emotional impact of rejection. This may include therapy, self-affirmations, mindfulness practices, and surrounding oneself with supportive and understanding individuals.
The Power of Affirmations
When it comes to boosting self-confidence and overcoming rejection sensitivity, affirmations can be a powerful tool. Affirmations are positive statements that you repeat to yourself, with the intention of changing your thoughts and beliefs. By consistently using affirmations, you can rewire your mind and cultivate a more confident mindset. In this article section, we'll explore the Rejection Sensitivity Journal Challenge, the power of afformations, and how affirmations can help boost your self-confidence.
The Rejection Sensitivity Journal Challenge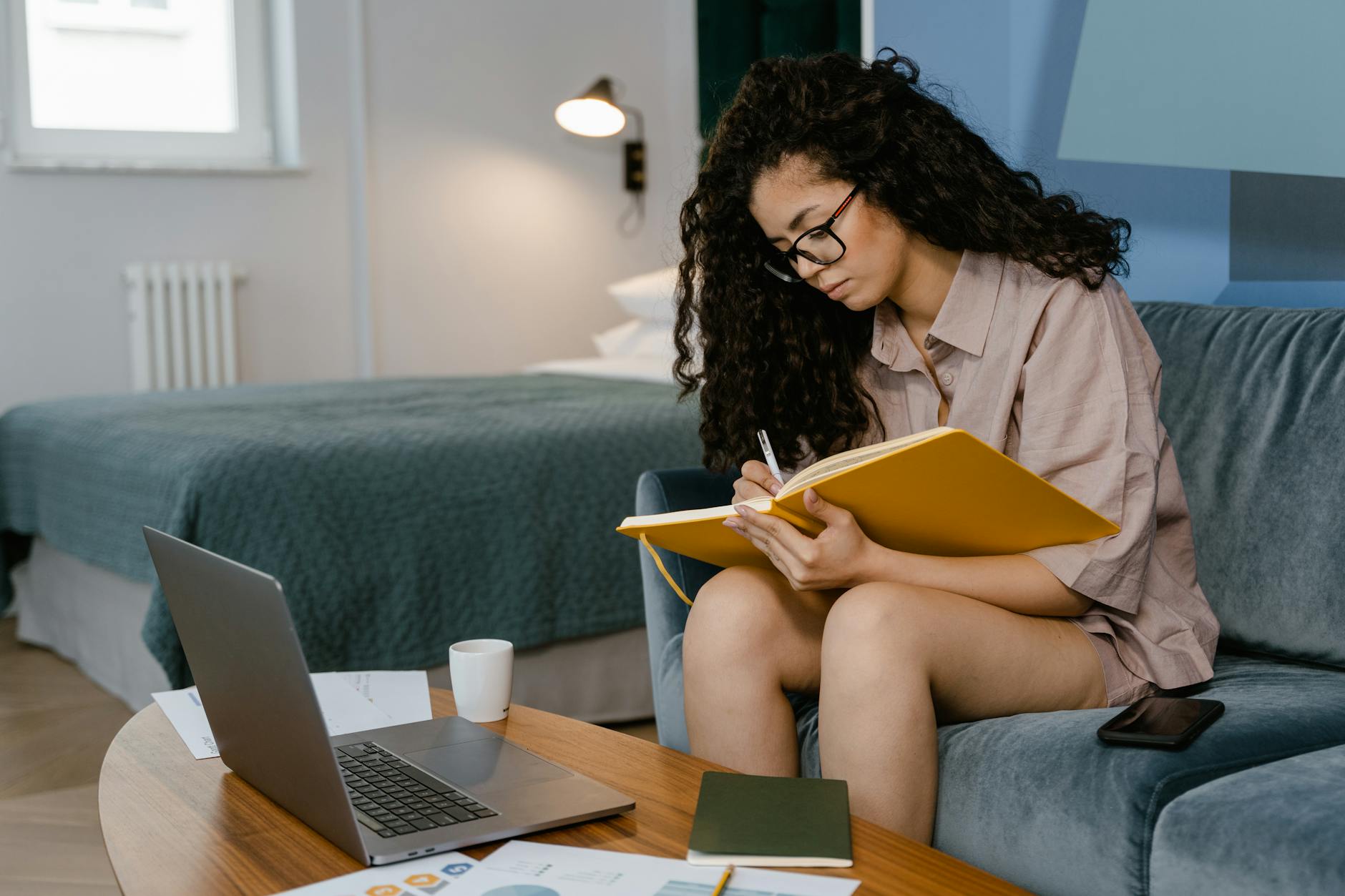 One effective way to address rejection sensitivity is through journaling. By keeping a rejection sensitivity journal, you can gain a better understanding of your emotions, triggers, and patterns. Set aside a few minutes each day to reflect on any rejection-related experiences you've had and how they made you feel. Write down your thoughts, emotions, and any insights you gain from the process. This journaling practice can help you become more aware of your reactions, identify any negative thought patterns, and work towards reframing them.
Take the rejection sensitivity journal challenge here
Read: The Power of Afformations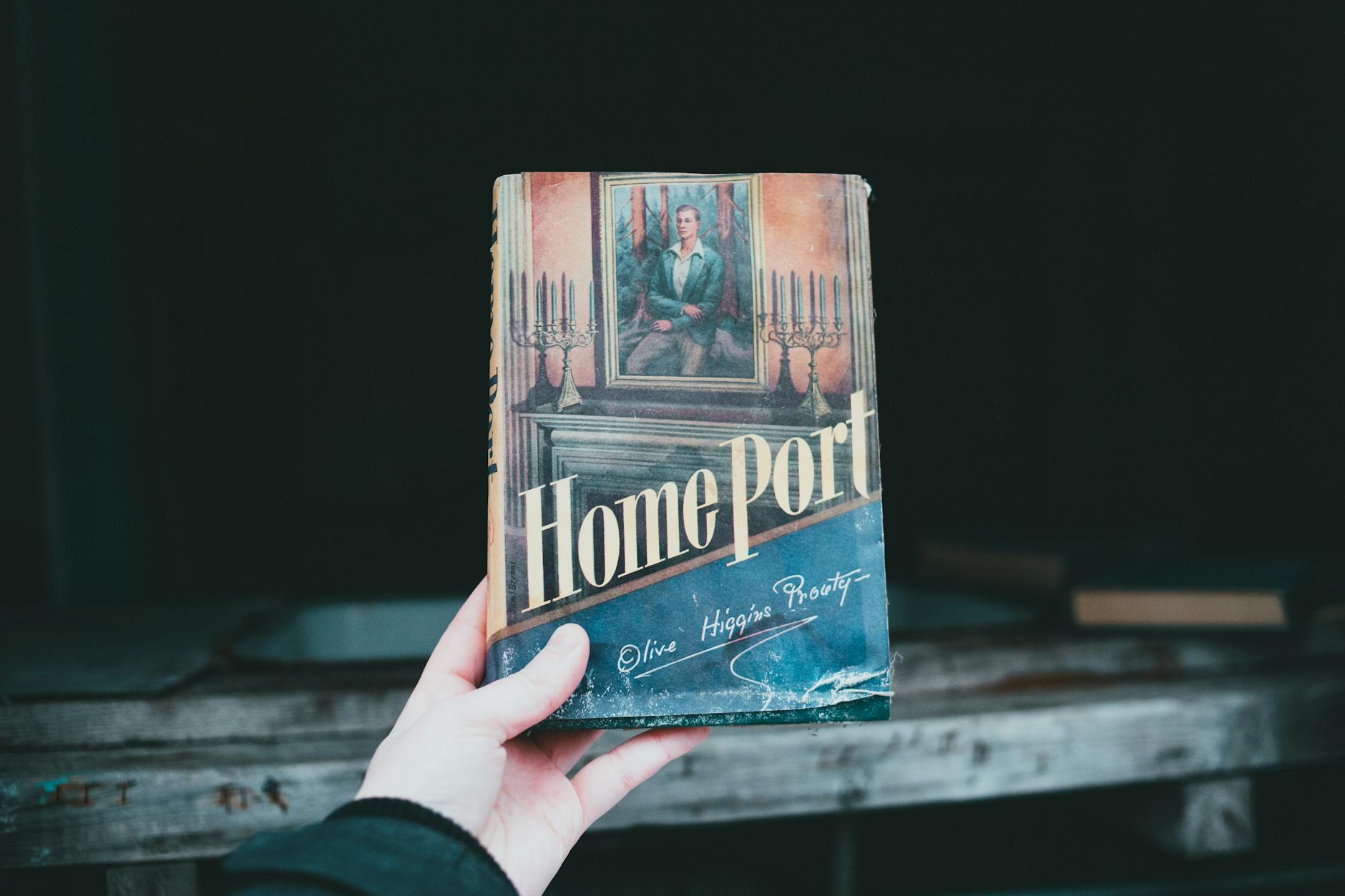 If you're looking to take your affirmation practice to the next level, consider diving into the book "The Power of Afformations" by Noah St. John. Afformations are a variation of affirmations that focus on asking empowering questions to shift your mindset. Instead of stating positive statements, you formulate questions that assume the positive outcome you desire. For example, instead of saying "I am confident," you could ask yourself "Why am I so confident in my abilities?" This book provides valuable insights and practical techniques to help you harness the power of affirmation.
Read: Why you need to stop with the crappy affirmations
How Affirmations Can Boost Self-Confidence
Affirmations have the potential to transform your self-confidence by rewiring your thought patterns. When you consistently repeat positive statements, your mind begins to accept them as true. Over time, this can lead to a shift in your beliefs and attitudes towards yourself. Affirmations help you challenge and replace negative self-talk with empowering messages. By affirming your worth, capabilities, and strengths, you cultivate a more confident mindset and improve your overall self-esteem. Remember to choose affirmations that resonate with you personally and focus on areas where you want to build your self-confidence.
By incorporating the Rejection Sensitivity Journal Challenge, exploring the power of afformations, and leveraging affirmations to boost your self-confidence, you can empower yourself on your journey towards personal growth and increased self-assurance.
33 Unforgettable Self-confidence Affirmations for RSD
Are you ready to boost your self-confidence and overcome self-doubt? In this section, we will explore 99 unforgettable self-confidence affirmations specifically tailored for RSD (Rejection Sensitivity Dysphoria). By embracing these affirmations and incorporating them into your daily routine, you can build inner strength, embrace your uniqueness, let go of perfectionism, face fear, cultivate self-love and acceptance, enhance self-worth and self-esteem, and embrace positive self-talk. Let's dive in!
Self-Confidence Affirmations for RSD for Overcoming Self-Doubt
I believe in myself and my abilities
I am worthy of success and happiness
I release all negative thoughts about myself
I have the power to overcome any challenge
Affirmations for Building Inner Strength
I am resilient and capable of handling any situation
I trust in my own inner wisdom
I embrace change and use it to grow
I am in control of my own happiness
Affirmations for Embracing Your Uniqueness
I celebrate my individuality and unique qualities
I am proud of who I am
I embrace my flaws and turn them into strengths
I let go of the need to compare myself to others
Affirmations for Letting Go of Perfectionism
I accept that I am perfectly imperfect
Mistakes are opportunities for growth and learning
I release the need for everything to be flawless
I am proud of my progress, no matter how small
Affirmations for Facing Fear and Taking Action
I boldly step out of my comfort zone
I am courageous in the face of challenges
I trust myself to make the right decisions
I am ready to embrace new opportunities
Affirmations for Cultivating Self-Love and Acceptance
I am worthy of love and respect
I love and accept myself unconditionally
I prioritise self-care and my well-being
I deserve happiness and fulfilment
My worth is not determined by others' opinions of me; I am inherently valuable.
I embrace my imperfections and see them as part of my unique beauty and strength.
I release the need for validation from others and find validation within myself.
I am enough just as I am, and I am worthy of love and belonging.
I treat myself with kindness, compassion, and understanding, even in moments of self-doubt.
I choose to focus on my positive qualities and celebrate my accomplishments.
I let go of comparisons and understand that my journey is unique and valuable.
I honour my feelings and allow myself to experience and process them without judgment.
I choose to surround myself with supportive and uplifting people who appreciate and accept me for who I am.
Affirmations for Enhancing Self-Worth and Self-Esteem
I am deserving of success and abundance
I acknowledge my achievements and celebrate them
I see my own value and worthiness
I radiate confidence and self-assurance
Affirmations for Embracing Positive Self-Talk
I replace negative thoughts with empowering ones
I speak kindly and lovingly to myself
I believe in my own abilities to overcome challenges
I am my own biggest cheerleader
Remember, affirmations are powerful tools that can transform your mindset and boost your self-confidence. Choose the affirmations that resonate with you the most and repeat them daily, believing in their truth. You have the ability to overcome self-doubt, embrace your uniqueness, and cultivate unwavering self-confidence. Start today, and witness the positive changes that unfold in your life! How to Use Affirmations Effectively
How to Use Affirmations Effectively
Using affirmations can be a powerful tool to boost your self-confidence and achieve your goals. In this section, we will explore some tips to maximize the impact of affirmations and guide you in creating your personalized affirmation routine.
Tips for Maximising the Impact of Affirmations
1. Be specific: Craft affirmations that are specific to your goals and aspirations. By focusing on the precise outcomes you desire, you can enhance the effectiveness of your affirmations.
2. Use the present tense: Frame your affirmations in the present tense, as if you have already achieved what you desire. This helps to reprogram your subconscious mind and make your affirmations more powerful.
3. Be positive: Ensure your affirmations are positive and uplifting. Instead of focusing on what you don't want, concentrate on what you do want to attract into your life. This positivity will create a more optimistic mindset.
4. Believe in your affirmations: Cultivate a strong belief in the truth of your affirmations. Trust that they are bringing positive changes into your life. This belief will strengthen the impact of your affirmations.
Creating Your Personalized Self-Confidence Affirmations Routine
1. Set aside dedicated time: Allocate a specific time each day for your affirmation practice. Whether it's in the morning, during lunch breaks, or before bedtime, consistency is key to establishing a routine.
2. Find a quiet space: Choose a peaceful environment where you can focus without distractions. This could be a cozy corner in your home, a park, or any place that helps you feel calm and centered.
3. Repeat affirmations aloud: Speak your affirmations out loud to reinforce their impact. Hearing your own voice affirming positive statements can have a greater effect on your subconscious mind.
4. Visualize your affirmations: As you repeat your affirmations, visualize yourself already enjoying the outcomes you desire. Engage your senses and vividly imagine the emotions and experiences associated with your goals.
5. Write them down: Write your affirmations in a journal or on sticky notes and place them where you can see them regularly. This visual reminder will keep your affirmations at the forefront of your mind throughout the day.
Remember, using affirmations effectively requires consistency, belief, and an open mind. Embrace the practice with enthusiasm and watch as the power of positive affirmations transforms your self-confidence and helps you achieve your dreams. Success Stories and Testimonials – 99 Unforgettable Self Confidence Affirmations for RSD
Success Stories and Testimonials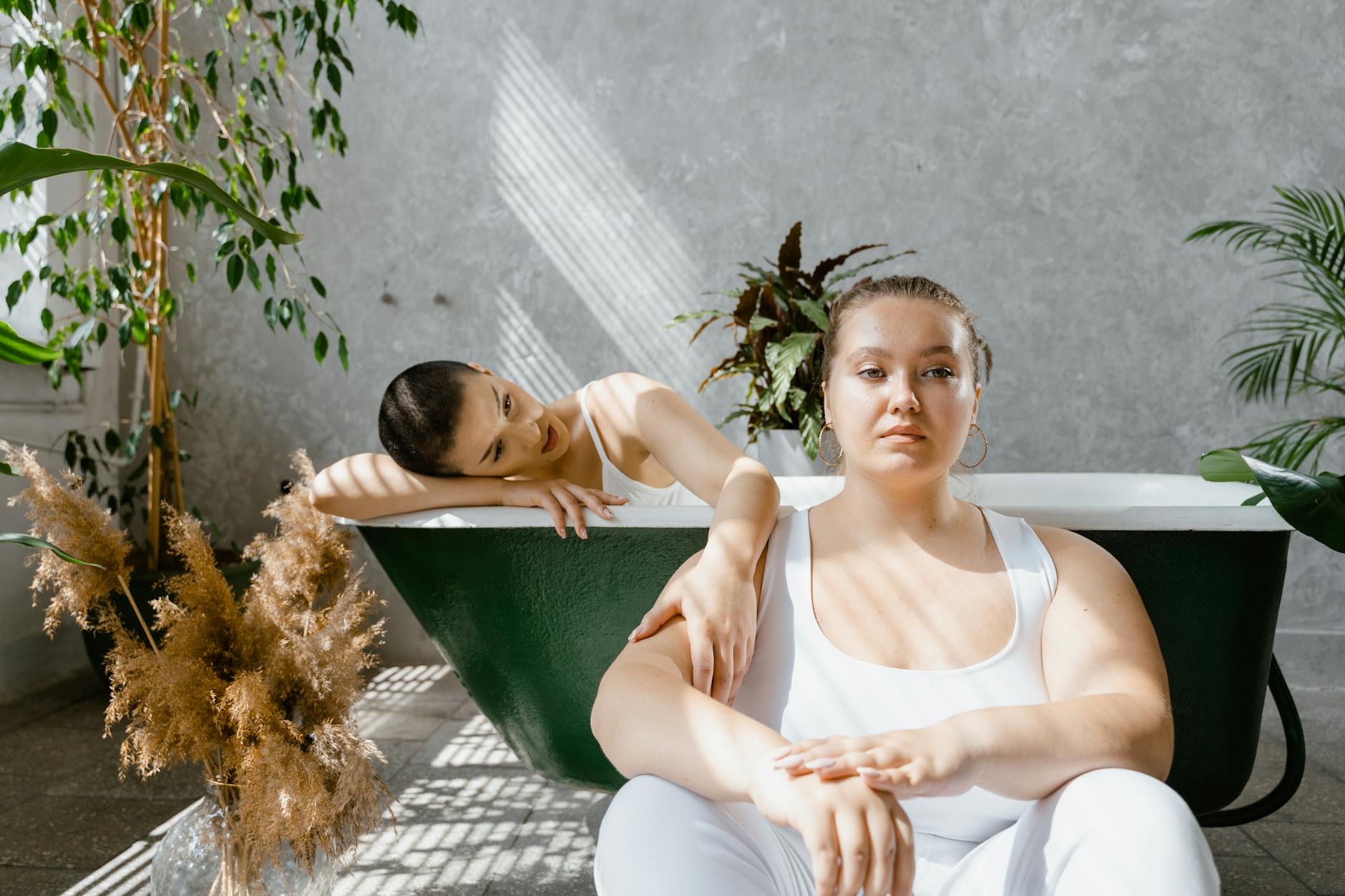 Within the world of self-confidence affirmations for RSD, there are countless success stories and testimonials that highlight the transformative power of positive thinking. Real-life experiences of individuals who have used affirmations for RSD serve as a powerful reminder that change is possible and that self-confidence can be cultivated.
1. Overcoming Self-Doubt and Embracing Personal Strengths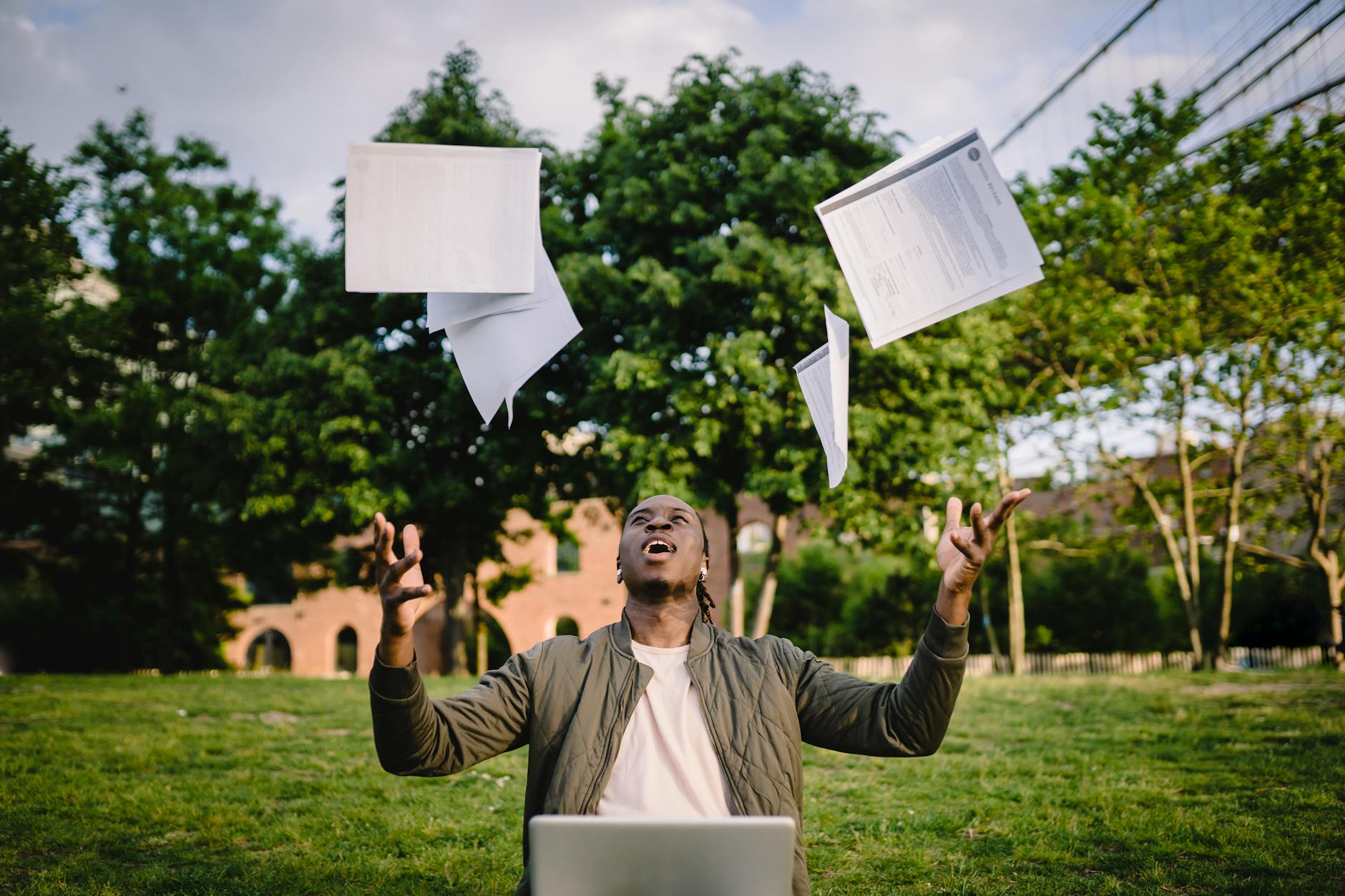 Many individuals who have incorporated affirmations into their daily routine have reported overcoming self-doubt and embracing their personal strengths. By repeating empowering statements such as "I am capable of achieving anything I set my mind to" or "I embrace my uniqueness and use it to my advantage," they have experienced a significant boost in their self-confidence.
2. Building Resilience and Bouncing Back from Setbacks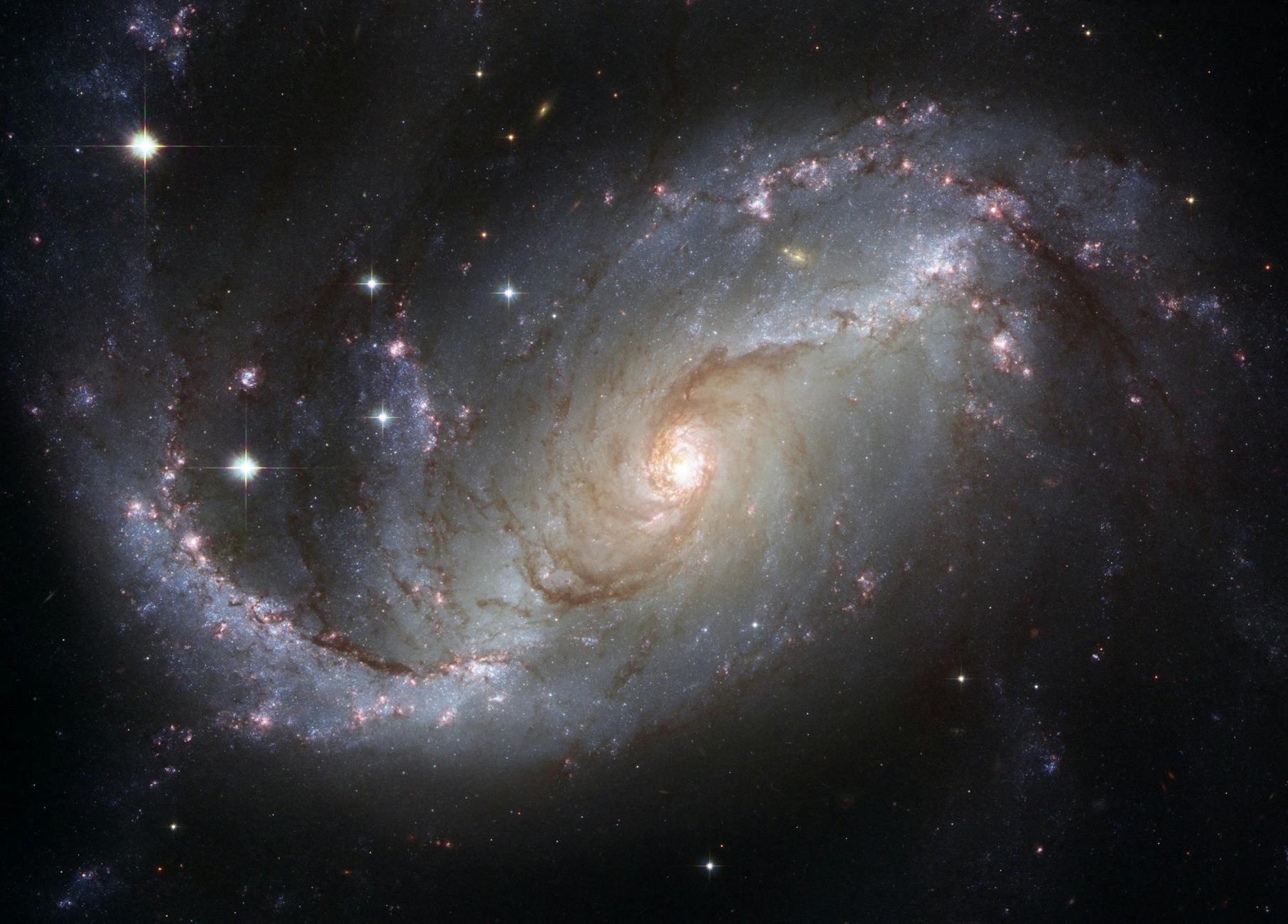 A key benefit of using affirmations for RSD is the ability to build resilience and bounce back from setbacks. By focusing on positive affirmations like "I am strong and resilient in the face of challenges" or "I learn and grow from every experience," individuals have shared how they were able to navigate difficult situations with greater confidence and perseverance.
3. Enhancing Communication Skills and Assertiveness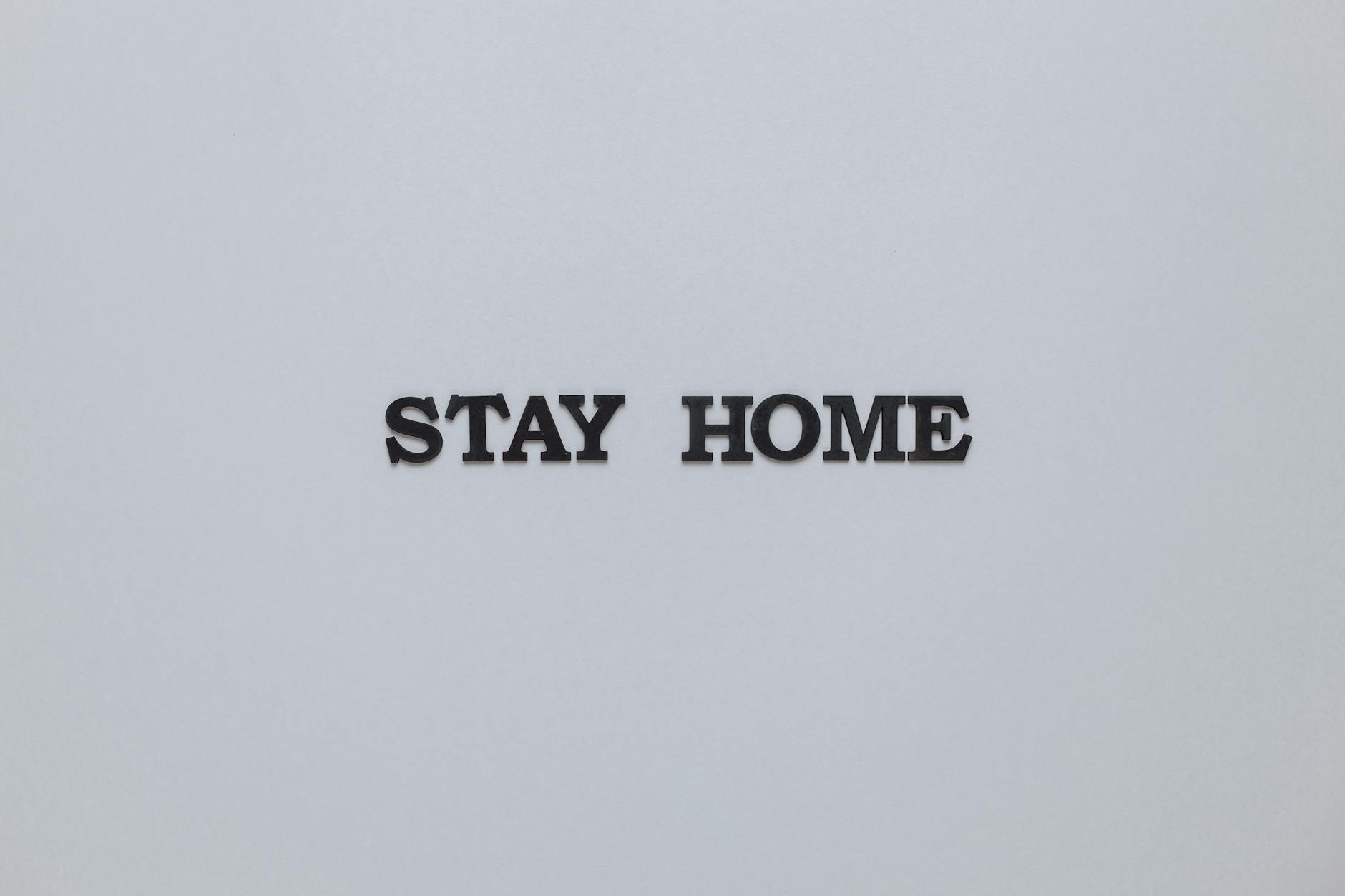 Affirmations have also been instrumental in enhancing communication skills and assertiveness. Many individuals have found that affirmations such as "I communicate my thoughts and feelings with confidence and clarity" or "I am assertive in expressing my needs and boundaries" have helped them overcome social anxiety and develop stronger relationships.
4. Cultivating a Positive Mindset and Attracting Success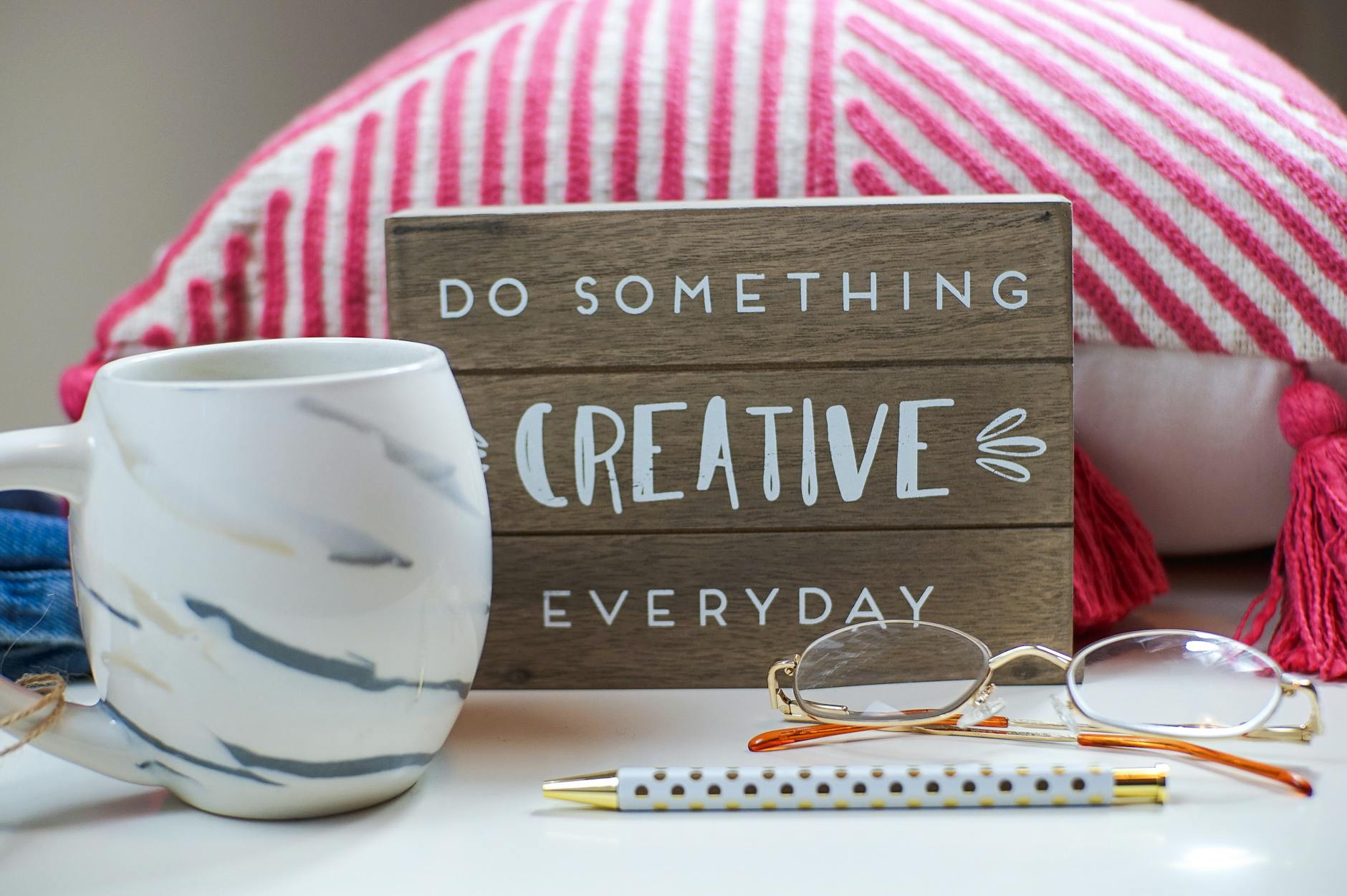 Positive affirmations have proven to be a valuable tool in cultivating a positive mindset and attracting success. By repeating affirmations like "I am open to receiving abundance and success" or "I embrace positivity and it flows into every area of my life," individuals have shared how they have noticed a shift in their mindset and a greater sense of optimism.
5. Empowering Personal Growth and Self-Acceptance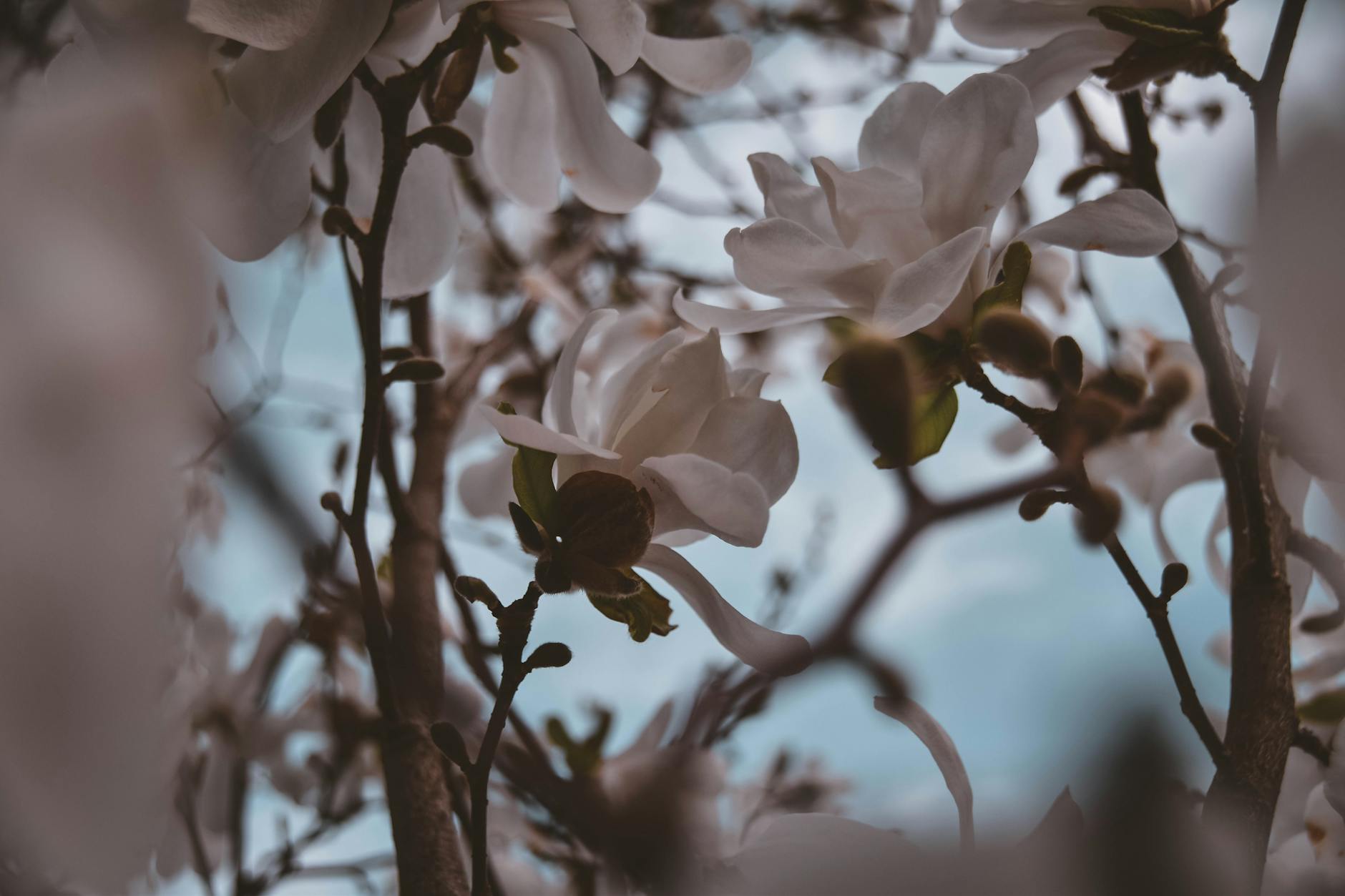 Affirmations have the potential to empower personal growth and foster self-acceptance. Through affirmations such as "I am worthy of love and acceptance just as I am" or "I embrace change and grow into the best version of myself," individuals have experienced increased self-esteem and a greater sense of self-love.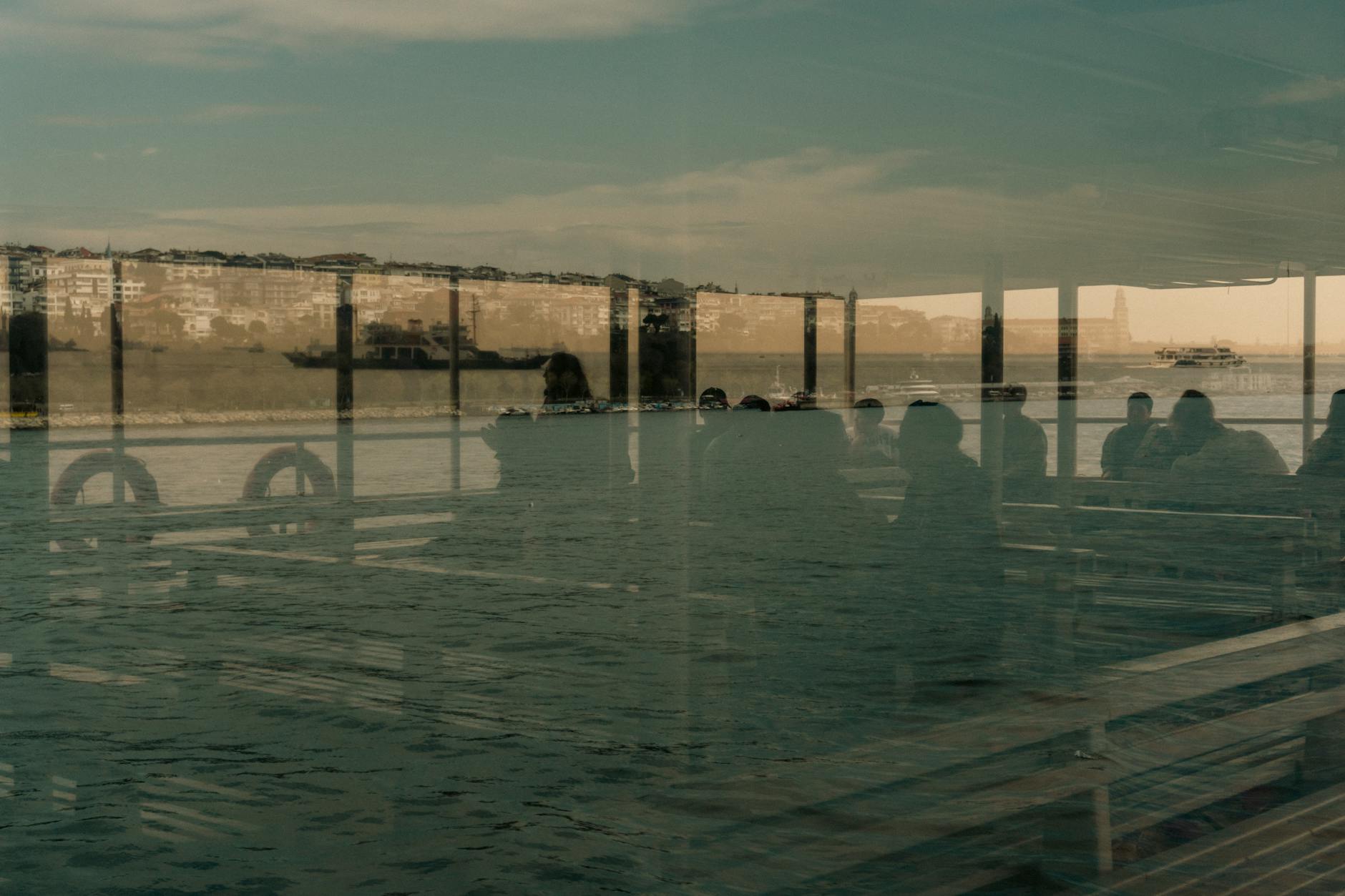 These success stories and testimonials demonstrate the profound impact that affirmations for RSD can have on one's self-confidence and overall well-being. They serve as a reminder that with dedication and belief in oneself, positive change is within reach. Incorporating affirmations into your daily routine offers a powerful tool to transform your mindset and unleash your full potential.
Conclusion
In conclusion, self-confidence affirmations can be a powerful tool to boost your self-esteem and overcome the challenges of RSD. By repeating positive statements to yourself regularly, you can rewire your brain and cultivate a strong belief in your abilities. Remember, self-confidence is not about being perfect or never experiencing self-doubt; it's about embracing your uniqueness and valuing yourself despite any setbacks or criticisms. So go ahead, embrace these 99 unforgettable self-confidence affirmations, and let them propel you towards a more confident and fulfilling life. You've got this!