Rejection sensitivity can be a challenging emotional hurdle to overcome. If you have experienced rejection in the past, you might find yourself hypersensitive to perceived slights or dismissals. However, the power of self-validation should not be underestimated. By acknowledging and affirming your own worth, you can begin to heal and build resilience. In this blog post, we will explore why self-validation is an essential step in the process of healing rejection sensitivity. So, let's dive in and discover how embracing self-validation can transform your journey towards emotional well-being and self-acceptance.
Importance of Self-Validation in Healing Rejection Sensitivity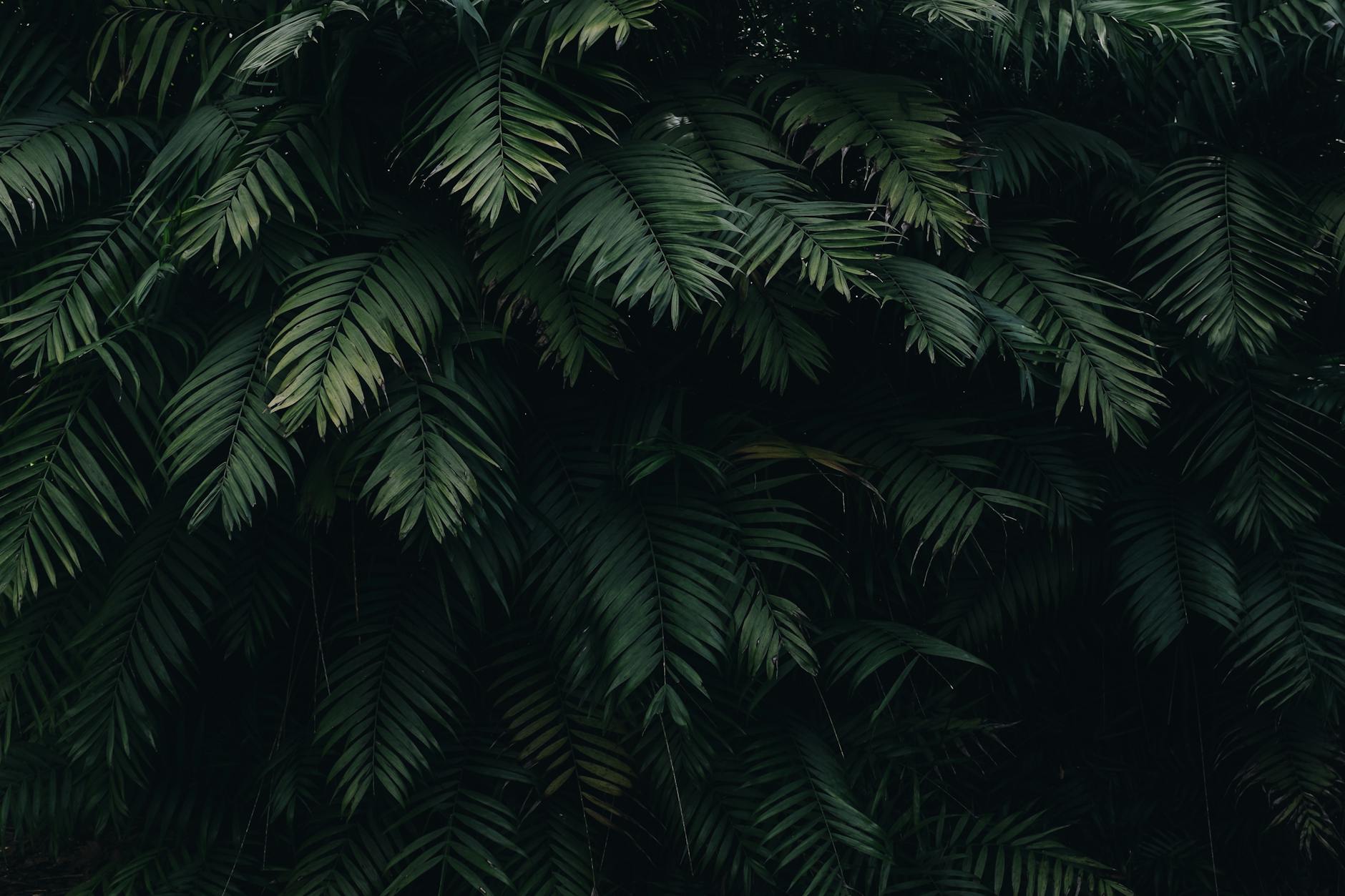 Green Leaves (Photo by Cátia Matos)
Rejection sensitivity can have a profound impact on one's emotional well-being and overall quality of life. It can lead to feelings of unworthiness, anxiety, and even depression. However, there is a powerful tool that can help in the healing process: self-validation. By practising self-validation, individuals can develop resilience and overcome the negative effects of rejection sensitivity. In this section, we will explore what self-validation is and the benefits it can bring.
What is Self-Validation?
Self-validation is the act of recognizing and accepting one's own emotions, thoughts, and experiences as valid and legitimate. It involves acknowledging and understanding your own feelings without seeking external validation from others. It means treating your emotions with kindness, compassion, and understanding, rather than dismissing or suppressing them.
When faced with rejection or criticism, individuals with high rejection sensitivity often rely heavily on external validation to feel accepted and valued. However, this external validation can be fleeting and unreliable. Self-validation, on the other hand, provides a stable and dependable source of support. It allows individuals to become their own cheerleaders, supporting and encouraging themselves through difficult moments.
Benefits of Self-Validation
Improved Self-Esteem: Self-validation helps boost self-esteem by reinforcing the belief that your feelings and experiences are valid. It allows you to trust your own judgment and rely on your own inner strength, leading to a healthier sense of self-worth.
Increased Emotional Resilience: By practising self-validation, individuals become better equipped to handle rejection and criticism. They develop a greater ability to regulate their emotions, process negative experiences, and bounce back from setbacks. This resilience enables them to navigate challenging situations with more confidence and grace.
Reduced Dependence on External Validation: Relying solely on external validation can be exhausting and detrimental to one's well-being. Self-validation empowers individuals to rely less on the opinions and approval of others. It liberates them from the constant need for external validation, allowing them to focus on their own growth and happiness.
Stronger Boundaries: Self-validation helps individuals establish and maintain healthy boundaries in their relationships. When you have a strong sense of self-validation, you are less likely to tolerate mistreatment or settle for less than you deserve. This leads to healthier, more balanced relationships built on mutual respect and understanding.
Greater Self-Acceptance: Self-validation encourages self-acceptance, which is crucial for personal growth and healing. When you validate your own experiences, you cultivate self-compassion and embrace all aspects of yourself, including your vulnerabilities and imperfections. This acceptance promotes inner peace and fosters a sense of wholeness.
In conclusion, self-validation is a powerful tool for healing rejection sensitivity. By practising self-validation, individuals can build emotional resilience, strengthen their sense of self-worth, and reduce their dependence on external validation. It empowers individuals to navigate rejection with confidence and leads to a deeper sense of self-acceptance and inner peace.
Building Self-Awareness
Recognising Negative Thought Patterns, Identifying Triggers and Emotional Responses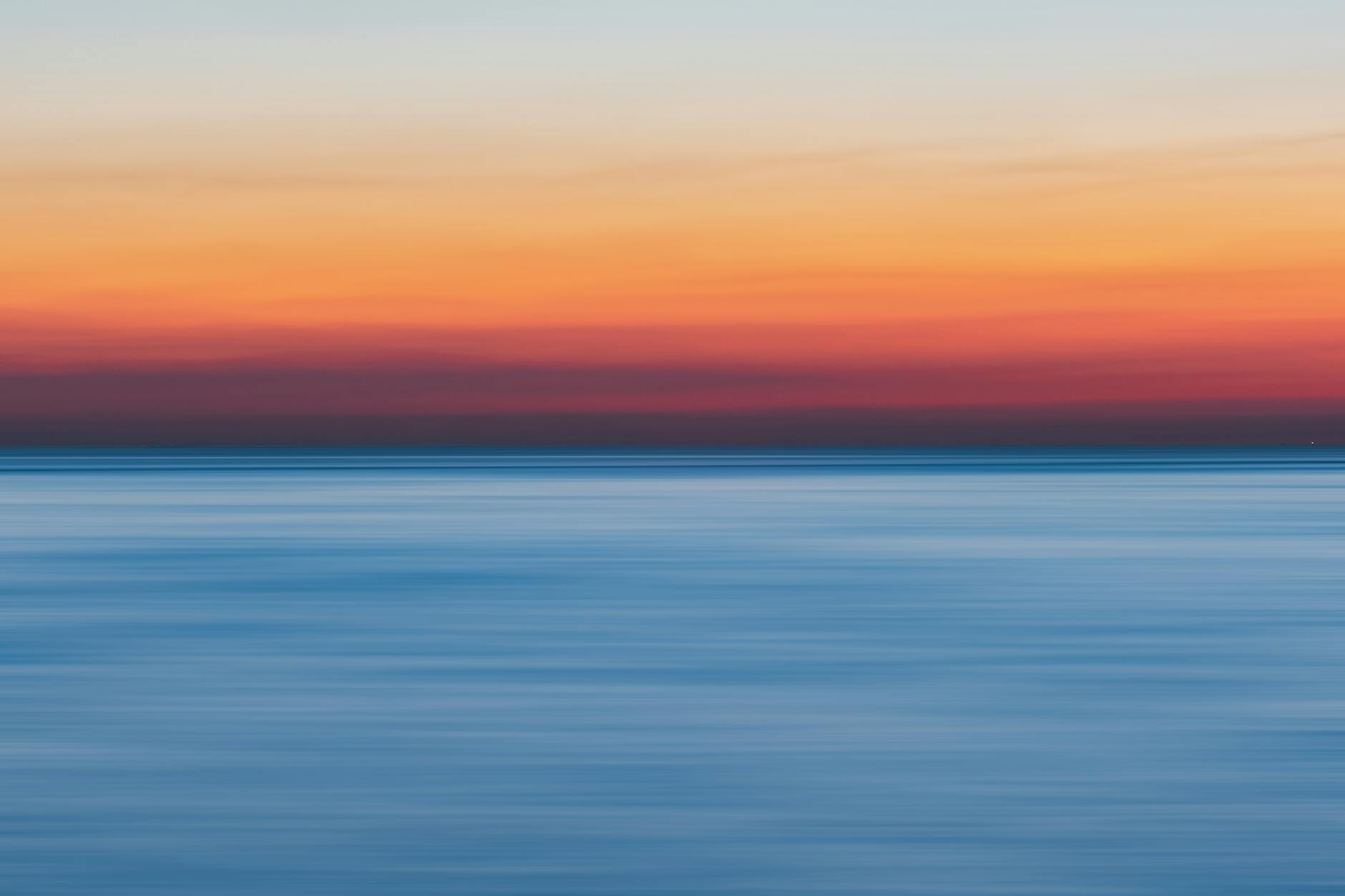 Calm Body Of Water During Golden Hour (Photo by Abdullah Ghatasheh)
Building self-awareness is a crucial step in healing rejection sensitivity. By becoming more aware of our thoughts, triggers, and emotional responses, we can develop a deeper understanding of ourselves and begin to address the root causes of our rejection sensitivity. In this section, we will explore two key aspects of building self-awareness: recognizing negative thought patterns and identifying triggers and emotional responses.
Recognising Negative Thought Patterns
Negative thought patterns can greatly contribute to our perception of rejection and intensify our sensitivity to it. These patterns often stem from deeply ingrained beliefs about ourselves and our worth. By recognising these negative thought patterns, we can challenge and reframe them, leading to a healthier and more positive mindset.
Some common negative thought patterns include:
Catastrophic Thinking: This involves imagining the worst-case scenario in any given situation. It often leads to an exaggerated fear of rejection and fuels rejection sensitivity.
Personalisation: Taking things personally and assuming that every negative interaction or outcome is a direct reflection of our worth or likability.
Overgeneralisation: Drawing broad conclusions about ourselves based on a single rejection or negative experience.
Mind Reading: Assuming that we know what others are thinking or that they hold negative opinions about us, even without evidence.
By acknowledging these negative thought patterns, we can challenge them with more balanced and realistic perspectives. This can help us develop a more resilient mindset and reduce our sensitivity to rejection.
Identifying Triggers and Emotional Responses
Triggers are specific situations, events, or actions that activate our rejection sensitivity. These triggers can vary from person to person, but some common examples include receiving criticism, feeling excluded, or experiencing failure. Identifying our individual triggers is key to understanding why we react strongly to certain situations.
Once we recognize our triggers, we can then explore our emotional responses to them. Rejection sensitivity often gives rise to intense emotions such as anxiety, fear, anger, or sadness. Understanding and acknowledging these emotional responses can provide valuable insights into the origins of our rejection sensitivity and guide us towards healing.
To identify triggers and emotional responses, it can be helpful to keep a journal or log of situations that provoke a strong reaction. By reflecting on these instances, we can gain a clearer understanding of our patterns and develop strategies for managing our emotions more effectively.
In conclusion, building self-awareness is an essential step in healing rejection sensitivity. By recognizing negative thought patterns and identifying triggers and emotional responses, we can lay the foundation for addressing and healing the root causes of our rejection sensitivity.
Healing Rejection Sensitivity: Challenging Negative Beliefs
Examining the Evidence
One of the crucial steps in healing rejection sensitivity is to challenge negative beliefs. Rejection sensitivity can often be fueled by negative thoughts and beliefs about oneself. By examining the evidence that supports these beliefs, individuals can gain a fresh perspective and begin the healing process.
When examining the evidence, it's important to approach it with an objective mindset. Look at the facts and experiences that have led you to believe these negative thoughts about yourself. Are there concrete examples or patterns that support these beliefs? Question the validity of these beliefs and seek alternative viewpoints.
Developing Alternative Perspectives
Once you have examined the evidence supporting negative beliefs, it is time to develop alternative perspectives. This step involves reframing negative thoughts into more positive and realistic ones.
Challenge the assumptions that underlie these negative beliefs. Ask yourself if there is any evidence to contradict them. Often, negative beliefs are based on distorted thinking patterns or past experiences that may not accurately reflect who you are today.
One effective way to develop alternative perspectives is to engage in positive self-talk. Encourage yourself, acknowledge your strengths, and challenge the negative thoughts with statements that support a healthier mindset. Surrounding yourself with supportive and positive influences can also help shift your perspective.
Remember, healing rejection sensitivity takes time and effort. Challenging negative beliefs is just one step in the process. By examining the evidence and developing alternative perspectives, you can cultivate a more positive and resilient mindset.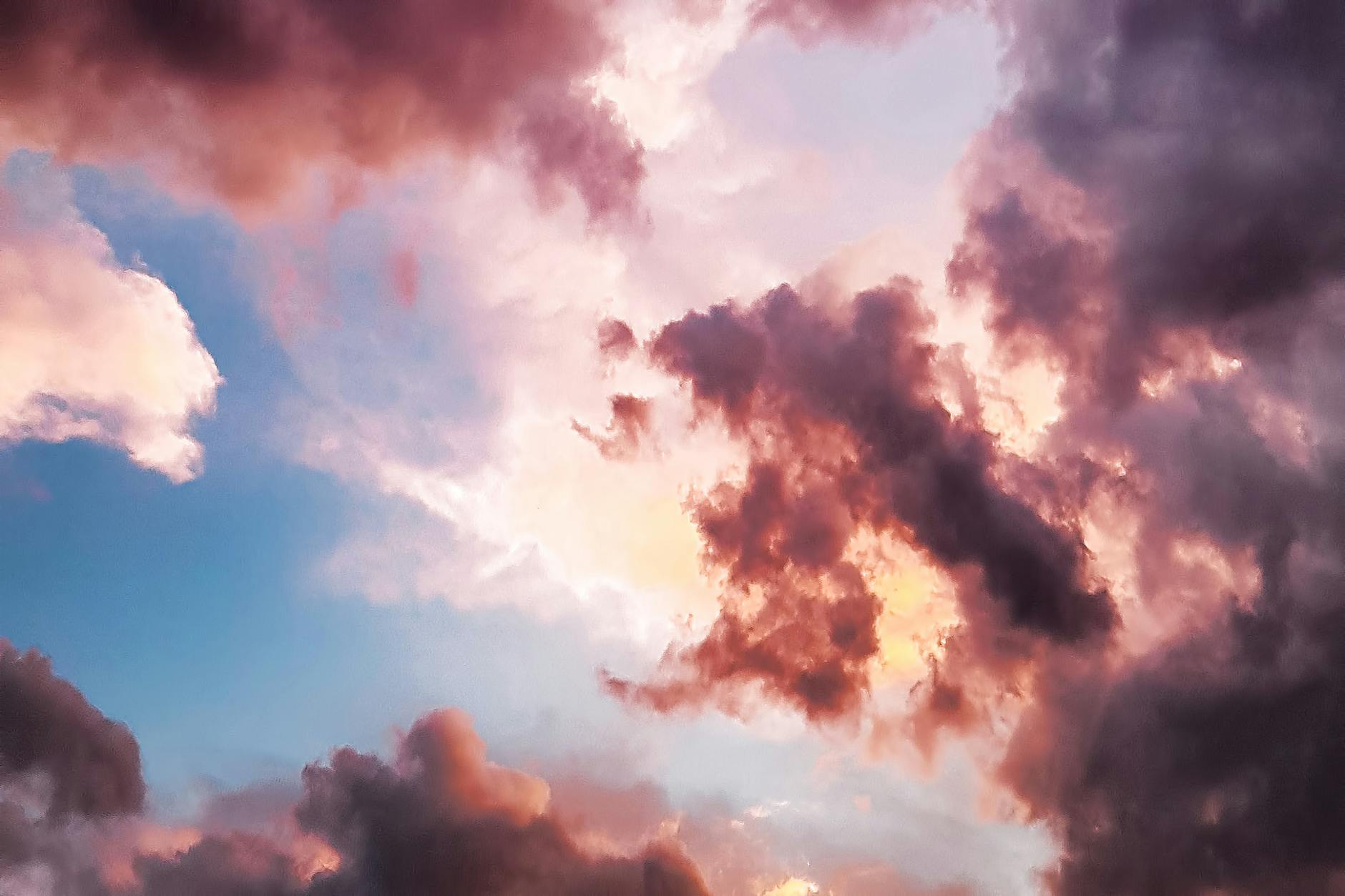 Down Angle Photography of Red Clouds and Blue Sky (Photo by eberhard grossgasteiger)
Note: Insert an image related to personal growth or positive mindset.
By challenging negative beliefs, you can break free from the cycle of rejection sensitivity and embark on a journey of healing and self-validation.
Practicing Self-Compassion
Embracing Imperfections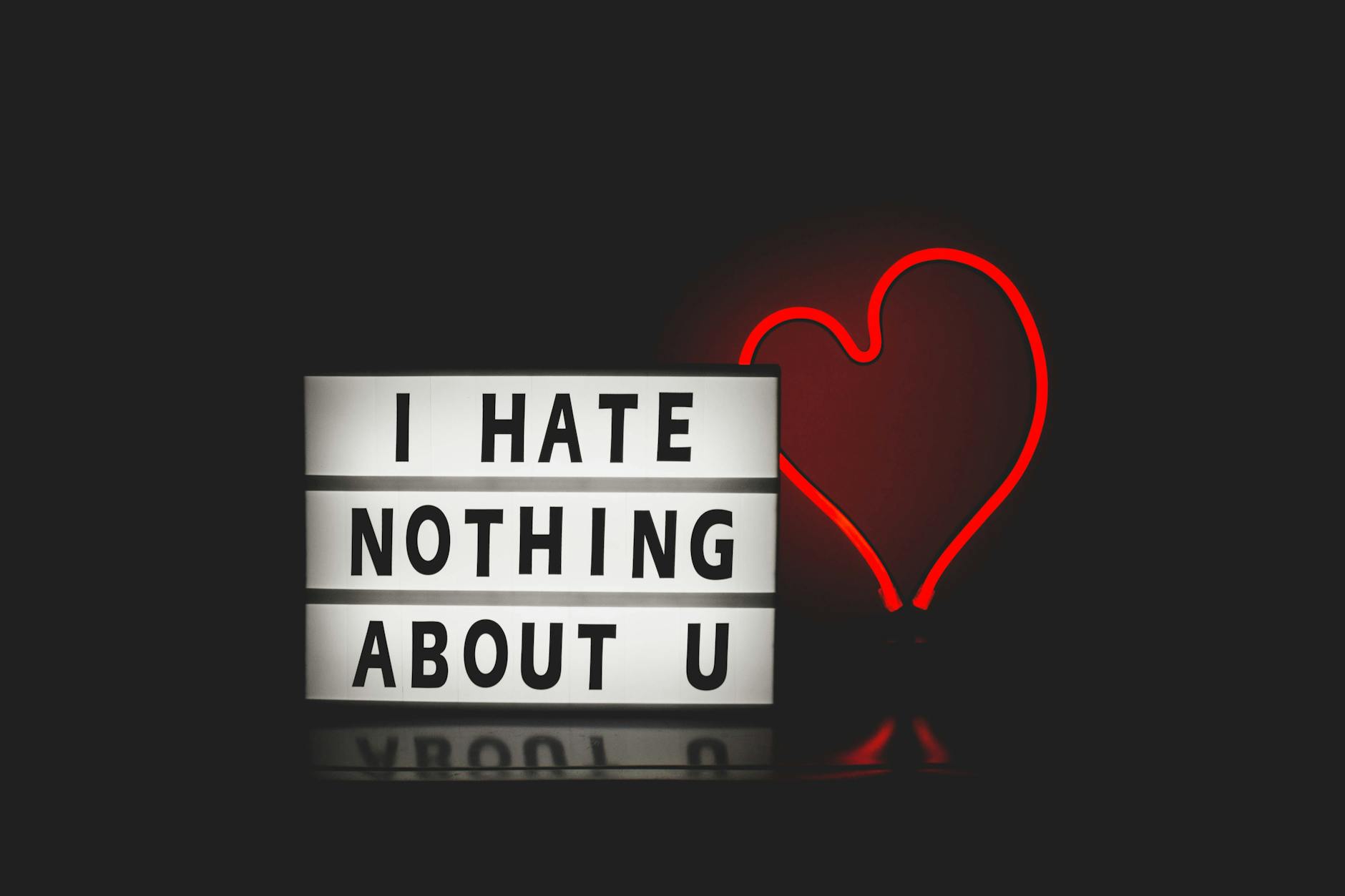 I Hate Nothing About You With Red Heart Light (Photo by Designecologist)
Self-compassion involves accepting that imperfections and flaws are a natural part of being human. It is about understanding that nobody is perfect and that making mistakes is a normal part of life. Instead of being overly critical of ourselves, practicing self-compassion allows us to embrace our imperfections with kindness and understanding.
When we strive for perfection and constantly berate ourselves for not meeting unrealistic standards, we put ourselves under immense pressure and create an environment of self-judgment. This can further exacerbate rejection sensitivity, making it harder to heal and move forward.
By embracing imperfections, we can start to cultivate self-acceptance and foster a more compassionate relationship with ourselves. It enables us to see our flaws as opportunities for growth and learning, rather than as evidence of our inadequacy. Embracing imperfections allows us to let go of unrealistic expectations and focus on self-improvement without the burden of self-criticism.
Being Kind to Yourself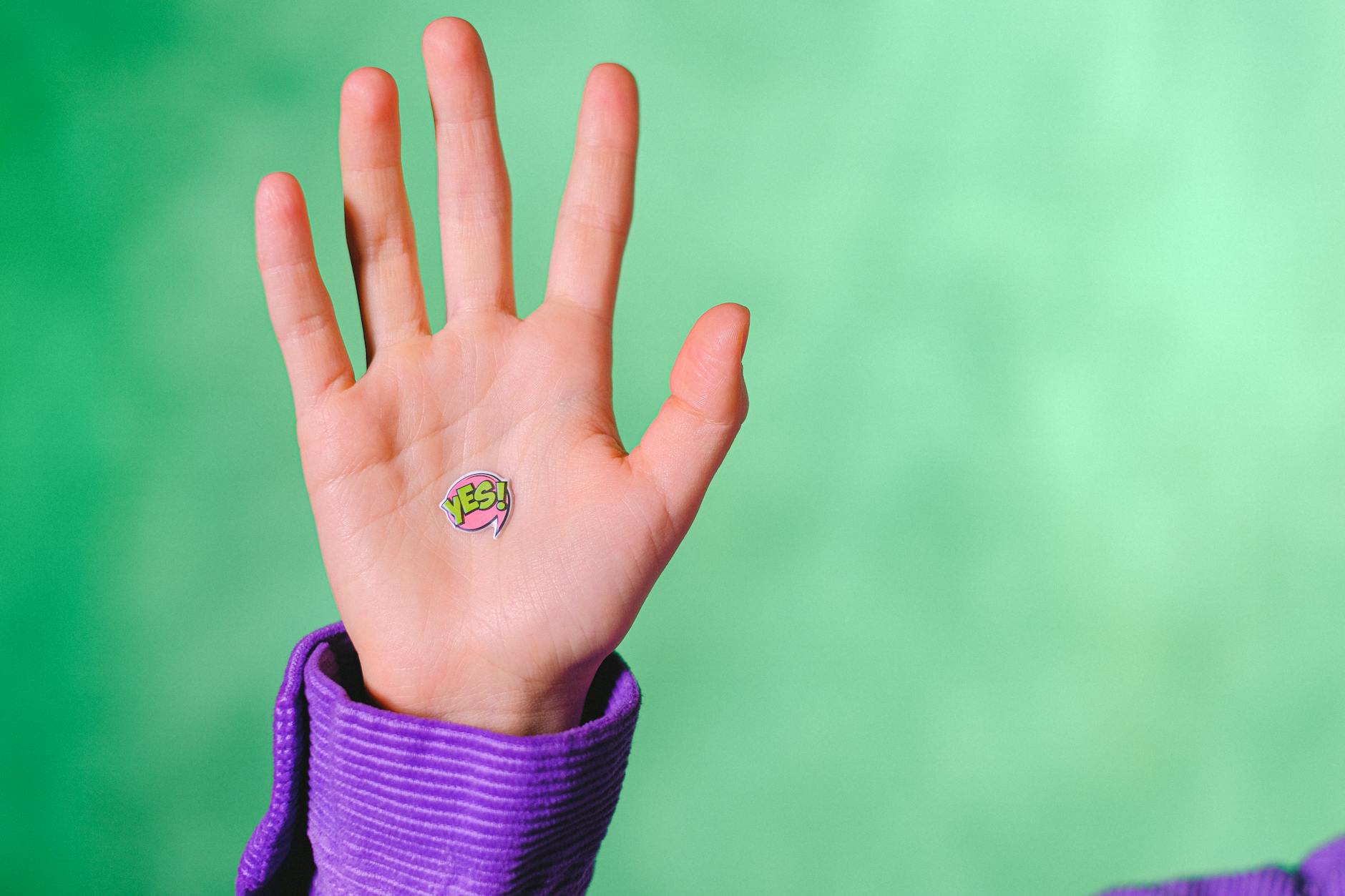 Crop anonymous person demonstrating sticker with word Yes placed on hand against green background (Photo by SHVETS production)
Practicing self-compassion also involves being kind and nurturing towards ourselves. Often, we are our own harshest critics, constantly berating ourselves for perceived failures or shortcomings. This self-criticism can be damaging to our self-esteem and overall well-being.
Being kind to yourself means treating yourself with the same care and compassion you would offer to a friend or loved one. It involves acknowledging your own needs and valuing your self-worth. When faced with rejection sensitivity, being kind to yourself can help to counteract the negative thoughts and emotions that arise.
Start by recognizing your self-talk and reframing any self-critical thoughts into more compassionate and understanding ones. Treat yourself with patience, forgiveness, and empathy, just as you would with someone you care about. Practice self-care activities that bring you joy and nourish your mind, body, and soul.
Incorporate self-affirmations into your daily routine, reminding yourself of your strengths and worthiness. By being kind to yourself, you create a supportive and nurturing environment within, which can greatly contribute to healing rejection sensitivity.
Remember, self-compassion is not about self-indulgence or avoiding personal growth. It is about acknowledging your humanity and treating yourself with the compassion and understanding you deserve. Through embracing imperfections and being kind to yourself, you can take significant steps in healing rejection sensitivity and fostering a healthier relationship with yourself.
---
Please note that the images mentioned above are placeholders and should be replaced with relevant and visually appealing images related to the topic of self-compassion.
Cultivating Positive Self-Talk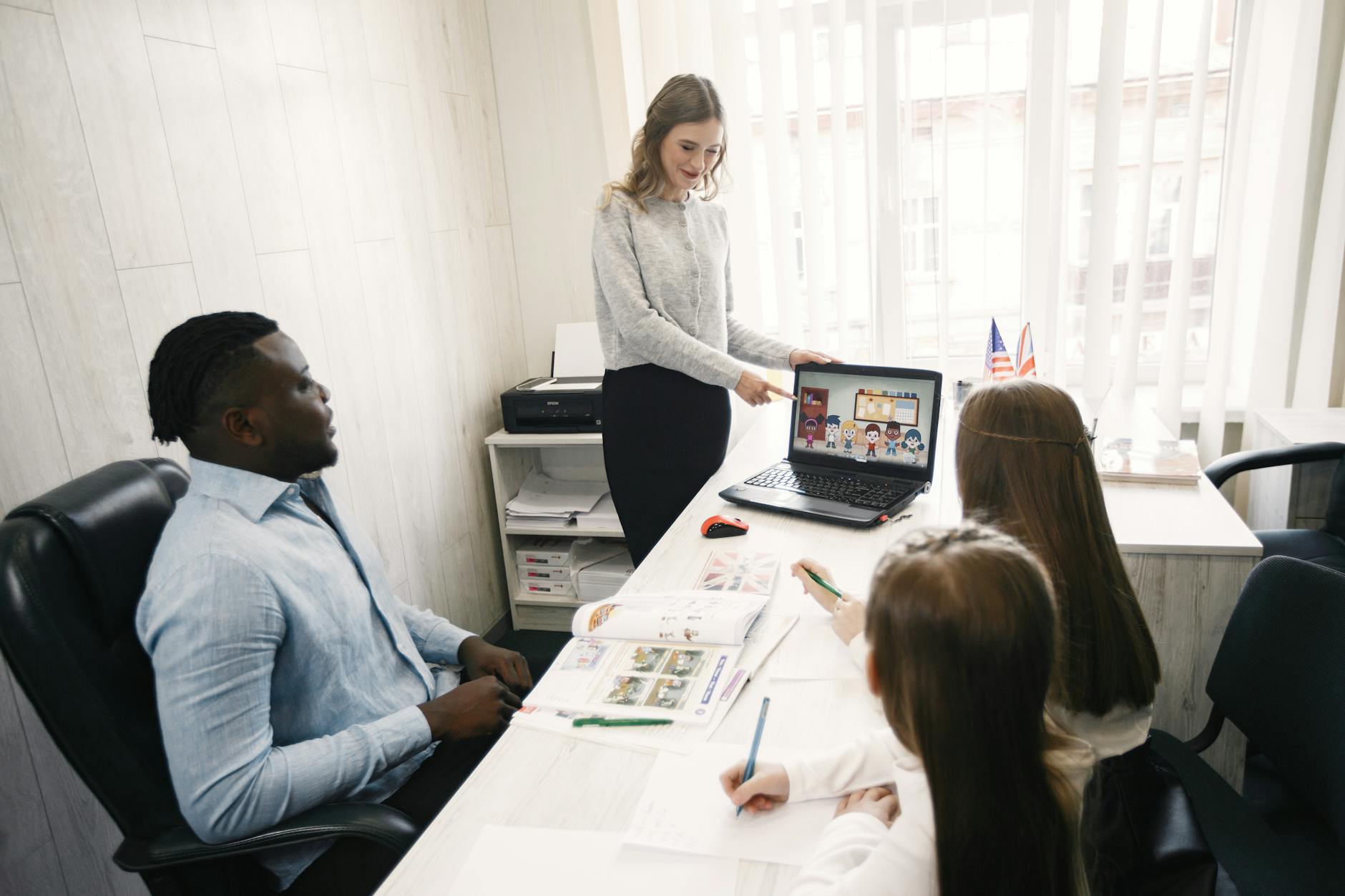 Woman Pointing Image on Laptop Screen (Photo by Gustavo Fring)
Positive self-talk plays a crucial role in cultivating self-validation and healing rejection sensitivity. By consciously choosing affirmations and mantras, as well as adopting encouraging and motivating language, we can shift our mindset towards self-empowerment and resilience. Let's explore how these practices can support our healing process.
Affirmations and Mantras
Using affirmations and mantras is a powerful way to reframe our thoughts and reinforce positive self-talk. By repeating uplifting statements to ourselves, we can challenge negative beliefs and build a more supportive inner dialogue. Here are a few examples of affirmations and mantras you can incorporate into your daily routine:
"I am worthy of love and acceptance just as I am."
"I embrace my strengths and acknowledge my progress."
"I deserve happiness and success in all areas of my life."
Remember, the key is to choose statements that resonate with you personally and reflect the areas you would like to focus on for healing and growth. When repeated consistently, affirmations and mantras can help rewire our thought patterns and boost our self-esteem.
Encouraging and Motivating Language
In addition to affirmations and mantras, using encouraging and motivating language in our self-talk can have a profound impact on our healing journey. By consciously choosing words that inspire and uplift us, we foster a positive mindset and build resilience in the face of rejection. Here are some examples of encouraging and motivating language to incorporate into your self-talk:
"I am capable of overcoming any challenges that come my way."
"Every setback is an opportunity for me to learn and grow."
"I have the strength and determination to navigate through difficult times."
By reframing our internal dialogue with encouraging and motivating language, we can build self-confidence, foster self-compassion, and ultimately heal from rejection sensitivity.
In conclusion, cultivating positive self-talk is an essential step in healing rejection sensitivity. Through the use of affirmations and mantras, as well as incorporating encouraging and motivating language, we can shift our mindset towards self-empowerment and resilience. By consistently practising these techniques, we can foster a healthier relationship with ourselves and navigate rejection with greater ease. Remember, the way we speak to ourselves matters, and by choosing positivity and compassion, we can nurture our inner strength and build a foundation of self-validation.
Seeking External Validation in Moderation
In the journey of healing rejection sensitivity, one important step is understanding the role of seeking external validation and learning to moderate its impact on our emotional well-being. While validation from others can provide a sense of approval and reassurance, it's crucial to recognize the difference between healthy and unhealthy validation and focus on building authentic connections. This section delves into these aspects, helping you navigate the path towards self-validation and emotional resilience.
Recognizing Healthy vs. Unhealthy Validation
When it comes to seeking external validation, it's essential to distinguish between healthy and unhealthy forms. Healthy validation involves receiving support, acknowledgement, and encouragement from others in a way that aligns with our values and personal growth. It serves as positive reinforcement, fostering a sense of self-worth and confidence.
On the other hand, unhealthy validation relies heavily on external opinions to feel validated and often comes with a constant need for approval. It can be a slippery slope, as relying solely on others for validation can lead to a fragile sense of self-esteem and an inability to trust our own judgment.
Understanding this distinction is vital in our journey towards healing rejection sensitivity. By recognising the unhealthy patterns of seeking validation, we can shift our focus towards building a strong foundation of self-worth and inner validation.
Building Authentic Connections
Seeking validation from others is natural and can contribute to our overall well-being. However, it's crucial to strike a balance and ensure that external validation is not the sole source of our self-worth. Building authentic connections plays a significant role in achieving this balance.
Authentic connections are built on mutual trust, respect, and understanding. They involve genuine interactions where we can be our true selves without the fear of judgment or rejection. Cultivating these connections allows us to receive healthy validation while also contributing to the emotional support and growth of others.
To build authentic connections, consider the following:
Active Listening: Engage in meaningful conversations, listen attentively, and show genuine interest in others' experiences and perspectives.
Shared Values: Seek relationships with individuals who share similar values and beliefs. This helps foster a sense of belonging and validation in a community that aligns with our authentic self.
Vulnerability: Open up and express our thoughts and feelings honestly. By being vulnerable, we invite others to do the same and create deeper connections built on trust and understanding.
Empathy: Show compassion and understanding towards others' experiences and emotions. Validating others' feelings can strengthen the bond and create a supportive environment.
Remember, building authentic connections is an ongoing process that requires effort and vulnerability. By nurturing these relationships, we can create a supportive network that provides healthy validation and contributes to our healing journey.
---
By recognising the differences between healthy and unhealthy validation, and focusing on building authentic connections, we can strike a balance in seeking external validation. Understanding that true validation comes from within ourselves is an integral step in healing rejection sensitivity and fostering emotional resilience. In the following sections, we will explore additional steps on this journey toward self-validation.
This is covered in rejection sensitivity journal and we dive even deeper in the 30 day challenge
Your journey from going to emotional explosions to master of YOUR emotions starts here
Available on Amazon or PDF
Conclusion
In conclusion, self-validation is a crucial step in healing rejection sensitivity. When we experience rejection, it can deeply impact our self-esteem and confidence. However, by learning to validate ourselves, we can build resilience and reduce the negative effects of rejection. Self-validation involves acknowledging our emotions, accepting ourselves as we are, and practising self-compassion. By validating our own worth and embracing our uniqueness, we can overcome rejection sensitivity and cultivate a healthier mindset. Remember, your self-worth should never depend on external validation, as true healing comes from within.